You probably know a scoffing pub bore who'll tell you that Lotus is an acronym for 'Lots Of Trouble, Usually Serious', but this is a hugely unfair generalisation. Indeed, on paper the 'Seventies and 'Eighties models were pretty much the perfect sports car proposition.
Why? Well, Glassfibre bodies that could never rust, race-honed engines, chassis tuned by focused brains that prized tactility above all else… Okay, they could be troublesome, but that's no reason to stop you pulling the trigger on what may be one of the most entertaining cars you'll ever own.
We're looking at three individually-named models here, the Elite, Eclat and Excel, but they're all fundamentally similar. The Elite (and we're talking about the one launched in 1974, of course, rather than the 'Fifties coupé) was the model that replaced the doe-eyed Elan +2, offering proper four-seat accommodation – well, sort of – and the practicality of a shooting brake, meaning that the discerning parent could imbue a sense of adventure into their sepia-tinted family holidays, possibly scaring the wits out of the kids around a race track along the way. It was the first Lotus to use the aluminium-block double overhead-cam 16v 907 motor, with an impressive 155bhp, and also offered four-wheel independent suspension and oh-so-period spaceship looks.
The Eclat was based on the Elite, but featured a rakish fastback body – think of it as an Elite coupé. Later cars came with the 912 engine – similar power, but with more torque – as well as a Getrag gearbox rather than the early Austin Maxi- derived unit. And the Excel? This pushed the platform right through to the early 'Nineties, with its contemporary styling upgrades, and it benefitted from Lotus' new deal with Toyota, adorning the Excel with the gearbox, differential, driveshafts, wheels and door-handles from the Supra.
It pays to exercise caution when buying a classic Lotus, of course, but the relative undesirability of these models will work in your favour: Most collectors will want an Elan, but there are enough people out there restoring and looking after Elites and their brethren to ensure a decent showing of quality cars on the market. A tidy, all-original Elite can be found for around £8000. Eclats command similar figures, although far fewer were made so you might have to talk to a specialist or two. The very best Excels are outside of the £10,000 budget, but a decent and usable one can be found for £8000 or so.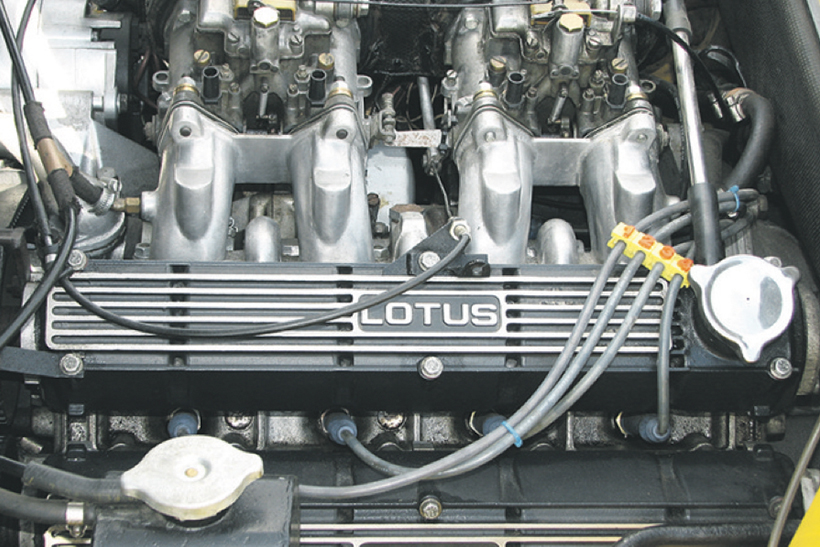 BUYING TIPS
• Early cars had mild steel chassis, which were susceptible to rot – particularly owing to the strip of felt between the body and crossmember that would soak up water and accelerate corrosion. Later cars had galvanised chassis, and many early cars will have had a galvanised transplant – it's worth digging around both in the chassis and the history.
• Replacing the clutch is an engine-out job – the four- figure cost could be quite a bargaining point.
• Pop-up light pods are vacuum-powered, and if the system fails the lights will stay up. If you see an advert in which the car's got its lights out, that could well be why!
PRICES
Lotus Elite  – from £1250 (condition 3) to £8000 (condition 1)
Lotus Excel  – from £1500 (condition 3) to £11,000 (condition 1)