A large part of the charm of classic cars in today's modern world is character; it's often argued that new vehicles are severely lacking in this department. The Triumph Vitesse stands as the perfect tonic to that sea of 'resale silver' blandness – its combination of expressive styling, a sonorous six cylinder engine and comfortable, spacious interior makes one of the best all-round propositions on the classic market today.
Largely based on the four-cylinder, friendlier-faced Herald, the Vitesse arrived in 1962 with a useful injection of performance from its 1.6-litre straight tsix – an engine which itself would go on to power a whole range of exciting Triumph sports cars in slowly increasing displacements, while the Vitesse itself eventually benefited from a two-litre version. Performance from both units is strong; with just a shade over 900kg to propel, acceleration is very brisk indeed and a top speed of 100mph can be reached in the later two-litre models.
A big part of the appeal of a Vitesse – not to mention its Herald, Spitfire and GT6 cousins – is the ease of DIY maintenance. The car's bonnet also incorporates both front wings; with the panel flipped forward on its front- mounted hinges, the access to the engine, ancillaries and suspension components is unparalleled.
Mechanically, the Vitesse is a simple beast; with such good access, even some more complex jobs shouldn't pose too much of an issue for a competent driveway mechanic. The whole Herald family of Triumphs enjoy a good level of parts and specialist support too; while Moss Europe (www.moss-europe. com) doesn't cater specifically for the Vitesse, much of its stock of Spitfire parts will transfer directly. James Paddock Ltd. (www.jamespaddock.co.uk) and Rimmer Bros. (www.rimmerbros.co.uk) are just two of the wealth of other suppliers out there – if you are keen to select a classic car that is as simple to keep running as possible, the Vitesse is the perfect candidate.
It may not be the most sophisticated choice – and there are certainly plenty more sensible classics for everyday use – you'll be very hard pressed to find a car with as much personality as the Vitesse that's as easy to run and enjoy for a similar price.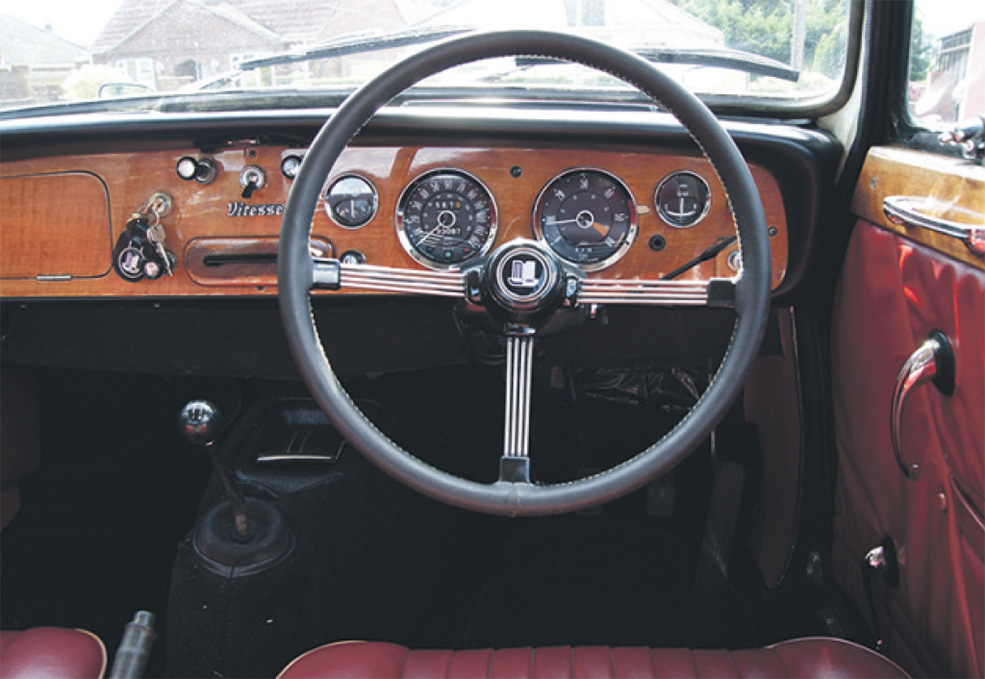 BUYING TIPS
* The Triumph's chassis is prone to severe rot in the outriggers and suspension mounts, front and rear.
* Chassis rails can also rust out as moisture works its way through the sills and floors, and the sections that extend under the boot floor are particularly prone to attack.
* Timing chain rattle is common on the Vitesse, as is crankshaft rumble on start-up. Oil from the crankshaft though is more worrying as replacing the oil seal isn't a particularly easy job.
* Vinyl seat coverings are generally tough but can appear untidy with age – ditto carpets – and these aren't difficult to sort out, getting the job done properly will soon bump up the price of your purchase.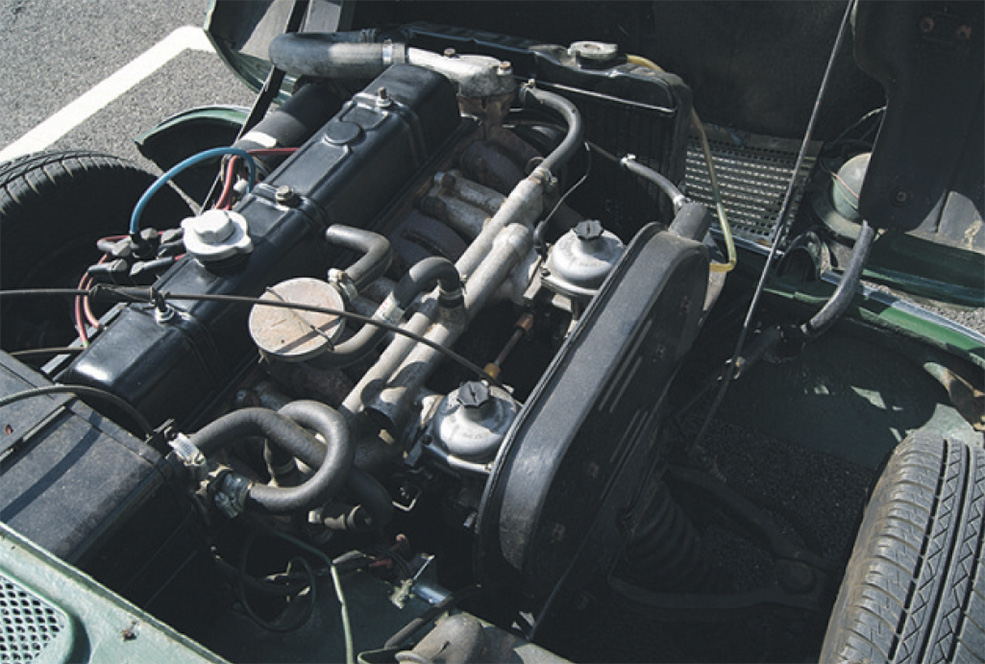 PRICES
Triumph Vitesse 1.6  – from £1200 (condition 3) to £7000 (condition 1)
Triumph Vitesse 2.0 – from £1500 (condition 3) to £8000 (condition 1)
See more CLASSIC CAR BUYER'S GUIDES