ABOUT US
Created by those responsible for the UK's most popular classic car publications – including Classic Car Buyer, Classic Car Mart, Classics and more – Classics World offers a wide perspective on the classic car hobby. From pre-war and vintage to up-and-coming modern classics, we aim to touch on all enthusiast bases. 
We're less concerned with multi-million-pound collector cars and the upper echelons of the classic car world; we believe old cars should be driven, worked on and enjoyed. Classics World is presented with a focus on buyer's guides, road tests, restoration and maintenance, along with regular coverage of the more attainable end of the classic car market.  
Classics World isn't limited to articles and stories; the Classics World TV YouTube channel sees many of our contributors take to the road in a series of entertaining and informative videos. Meanwhile, the On Your Marques podcast takes a deeper dive into the histories of some of the all-time great car manufacturers. 
Written and produced by seasoned automotive enthusiasts, Classics World is the ultimate destination for those who love driving, owning, fixing and buying classic cars. 
Meet the Classics World team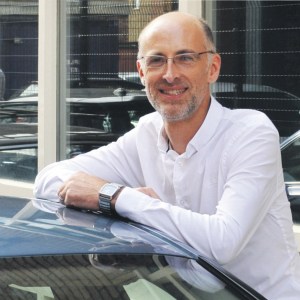 Paul Wager – Group Editor 
Immersed in old cars and car magazines from an early age, Paul started out writing about air-cooled VWs as a teenager, and via a spell on rallying and trucking magazines ended up as editor of Fast Ford during the 90s before starting Total BMW. After taking the Retro Cars helm, Paul found himself at Kelsey Media in the hot seat at Classic Car Mart a decade ago, and has since edited Classics and Classic Car Buyer. 
James Howe – Digital Content Editor 
James is a lifelong car enthusiast turned automotive writer and editor. Currently in charge of the day-to-day running of Classics World, James has previously held roles at Carbuyer, Auto Express and DrivingElectric, as well as Classics World sister title Classic Car Buyer. His work has also appeared in titles across the wider Kelsey Media portfolio.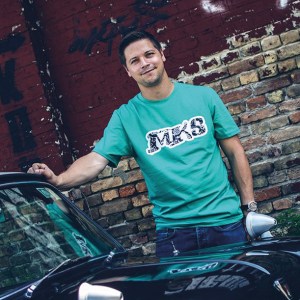 Jeff Ruggles – Editor, Classic Car Mart 
Jeff was buying and writing about old cars long before he was old enough to obtain a driving licence, so a career in the industry was inevitable. Currently Editor of Classic Car Mart, he began as a staff writer at Mini Magazine in 2005 and went on to be editor for seven years. He's also contributed to other motoring titles and appeared on Classics World TV.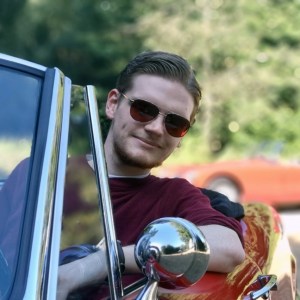 Joe Miller – Head of Video 
Joe spent his teen years getting his car fix through Youtube videos as much as magazines. He later started making his own car videos before one chance email to Kelsey Media saw him employed to film and produce videos for the Classics World TV Youtube channel and social media.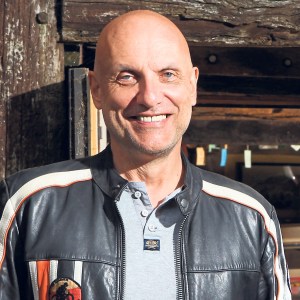 Paul Guinness – Editor, Classic Car Buyer 
Paul's career as a full-time motoring journalist began in 1986 when he joined Sports Car Monthly as editorial assistant, moving on to be motoring editor of Best magazine in 1987. He has since written for countless titles and been editor of a range of magazines – including Classic American, 4×4 Mart, VW Motoring, Classic Jaguar and Rolls-Royce & Bentley Driver.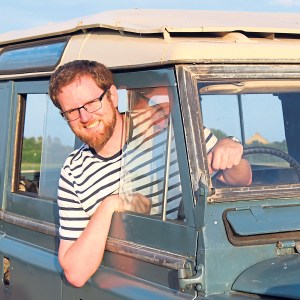 Jack Grover – Production Editor, Classic Car Buyer 
Jack spent much of his teens trying to keep too many old Land Rovers running. He joined Classic Car Buyer in 2012 and is now charged with keeping the weekly newspaper's production running smoothly. He's also written for other Kelsey Media motoring titles and appeared on Classics World TV and the On Your Marques podcast.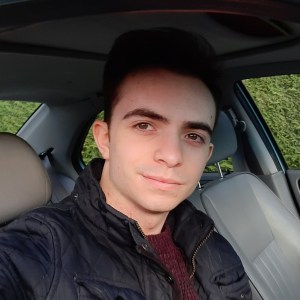 James Bowers – Editorial Assistant, Fast Car
One of the newest faces within the Classics World team, James could often be found boring friends with car trivia as a kid. These days, he does it professionally. A former freelance motorsport reporter, he now writes for Fast Car, as well as other motoring magazines under the Kelsey Media umbrella. 
Matt Bell – Digital Content Editor, Fast Car 
Matt grew up watching F1 and WRC, fascinated by the sights and sounds of motorsport. As a journalist, Matt has worked on titles such as CAR Magazine, Classic Car Buyer, Banzai, Ultimate Supercar, and now creates digital content for Kelsey Media's performance brands, Fast Car.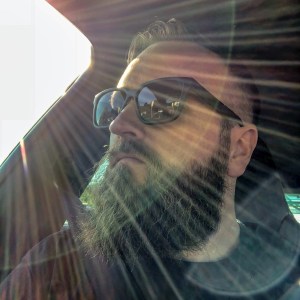 Glenn Rowswell – Editor, VWt 
Glenn has worked in automotive media and events for over 15 years. In that time, he's road-tripped around the globe in search of great cars, awesome drives and automotive culture stories. He's written, edited and shot for Fast Car, Performance Audi, Classics World and many more. He's currently in the driving seat of VWt magazine.