The Ford Cortina and the Austin Maxi were radically different creations but both would have been on the same shopping list in the mid-1970s. Which has survived the years as the better classic?
Since introducing the Cortina as a brand new model in 1962, Ford UK had been busy doing what it did best – selling cars. The Cortina was quickly established as a family favourite, with one million rolling off the line in Dagenham in the first four years. Ford had a new smash hit but it had to be kept up to date if sales success was to last. No surprise then that the Cortina was frequently subject to minor updates during its lifetime, with new models launched every few years. From the Mk1 until the final Mk5 twenty years later, total Cortina production passed four million. Unveiled in 1970, the Mk3 was the Cortina for the Seventies.
Meanwhile over at British Leyland, strategy this decade was far from clear for the important mid-size family car segment. Traditionalists could have rear-wheel drive in the form of the Morris Marina. If the customer's preference was for front-wheel drive, the ADO17 Landcrab was available with an Austin, Morris or Wolseley badge, and from 1969 the Austin Maxi was also on offer.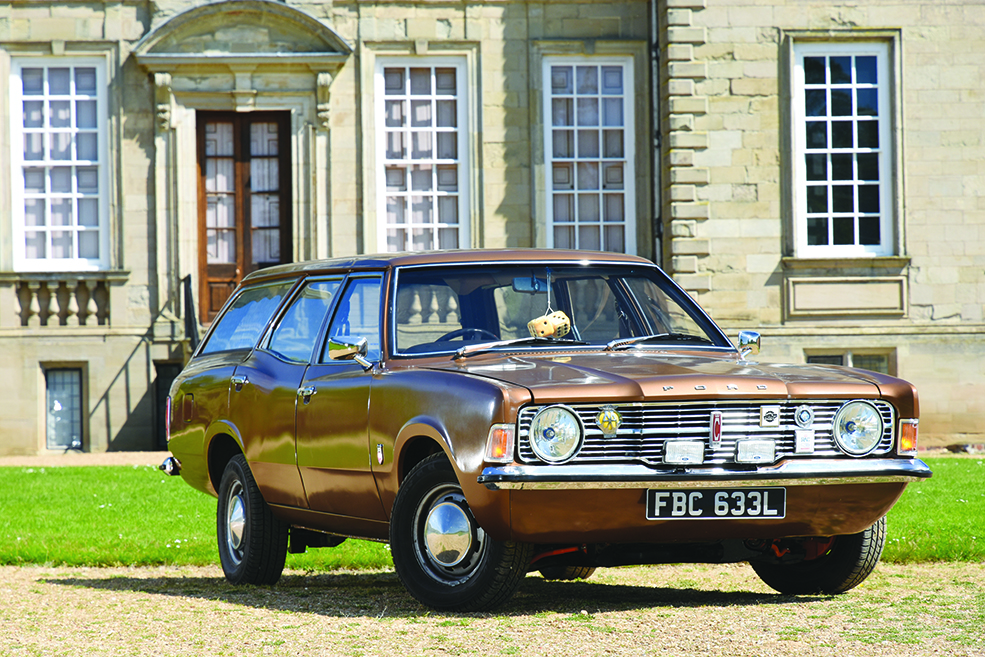 As a brand new design, the Austin Maxi should have been the car to put BL right back in the fight for mid-size market share in the Seventies.
Sadly, strikes and poor quality control ensured BL's new family car never came close to fulfilling its potential. Almost 50 years on, how does the Maxi compare to its top-selling contemporary the Cortina Mk3? We travel back to the decade when brown was the height of fashion.
Ford Cortina
The Mk3 version of the Cortina was an important car for Ford. Not only was it key to maintaining the company's leading sales position in mid-size family cars, it marked the first full collaboration between hitherto separate Ford organisations in the UK and Germany. This model had big boots to fill, as it simultaneously replaced the previous Taunus model and the much-loved Cortina Mk2.
Though the new car was badged Cortina in the UK and Taunus in Germany, their platforms and mechanical components were almost identical, with minor differences in body styling and interiors differentiating between what were essentially two versions of the same car.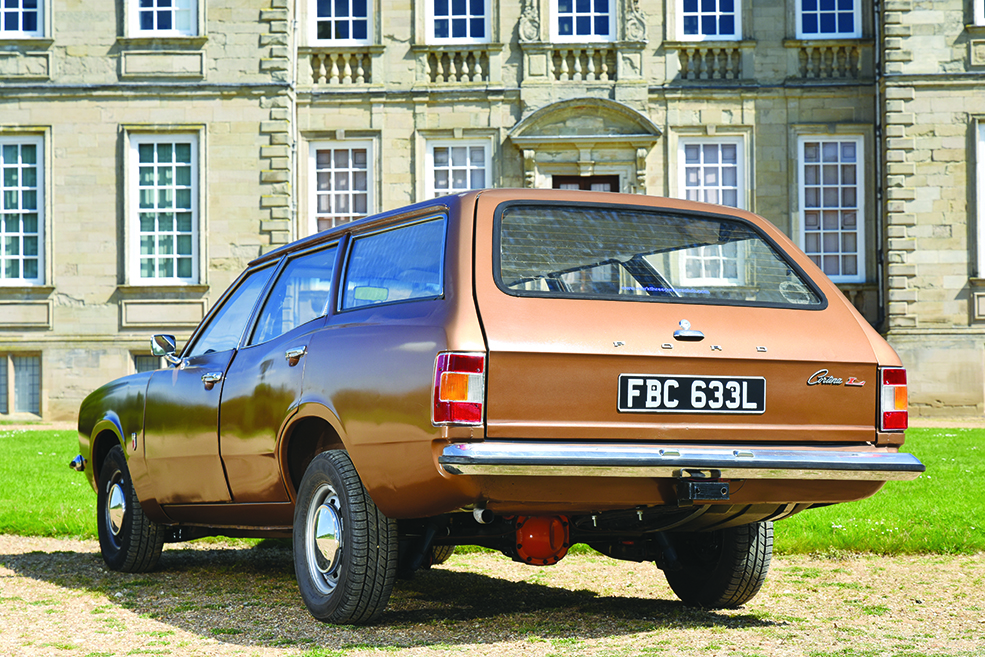 Visually, the most striking feature of the Mk3 Cortina is the Coke-bottle waistline to the body. This one styling cue made the new Cortina instantly recognisable, looking fresh for the daring Seventies. Add a choice of bold colours plus purples and browns with metallic options, and Ford was right on trend for the time. Body configurations were conventional four-door saloon, five door estate and a two door that gave a fair impression of a glamourous coupé. Engine options ranged from a barely adequate 1.3 litre crossflow up to a two litre overhead cam, while trim levels started at 'base' and escalated through L, GL, XL and XLE all the way to GXL and GT.
In true Ford tradition, there was a Cortina for everyone and company car one-upmanship would run riot in office car parks across the country.
There were changes under the skin too. At the front, Ford ditched MacPherson strut suspension and moved to twin wishbones with coil springs, adding a rack and pinion setup to the sharpen the steering. For the first time all models received front disc brakes. At the rear, the live axle remained but instead of leaf springs, there was the sophistication of four locating links plus coil springs.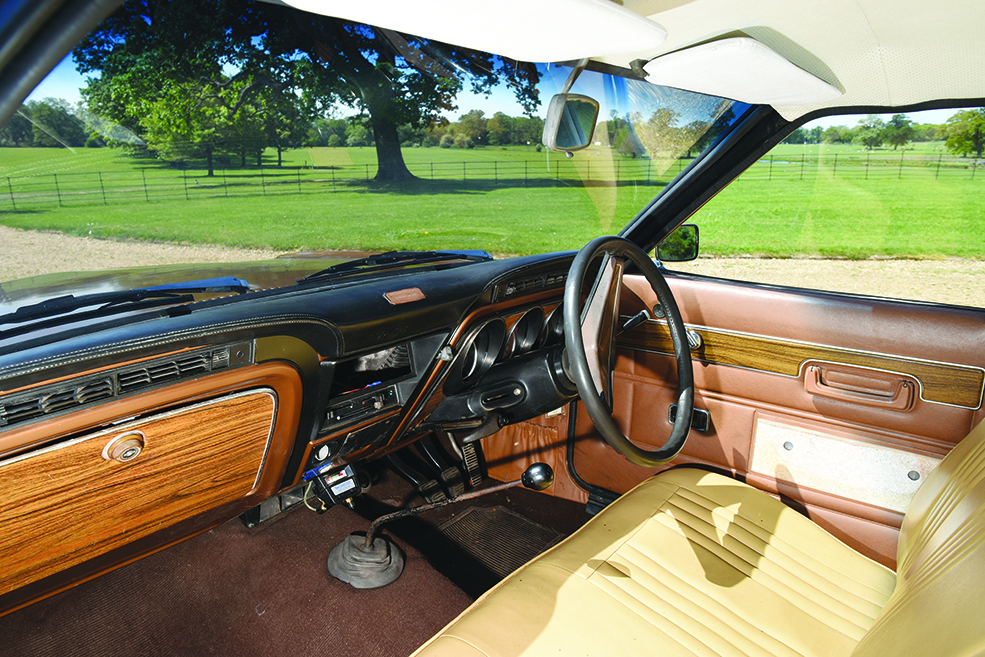 This reworking of the suspension marked a significant modernisation of Ford's earlier designs but all was not well. Initially, the Mk3 Cortina was criticised for its bouncy low speed ride and excessive understeer, prompting revisions to spring rates, damper settings and front suspension bushes soon after launch.
Facelifted in 1973, the final Cortina Mk3 was built in 1976, notching up a total of over one million. Today, poor survival rates and the greater popularity of the earlier cars with restorers mean the Mk3 is a rare sight.
We're fortunate indeed to have Gareth Walker's Tawny Bronze metallic estate for our photoshoot. It's a 1.6L, and was bought brand new by his father in 1972. Gareth took over the family's Cortina ten years later and used it as an everyday workhorse, carrying his building tools. Eventually corrosion and mechanical wear forced his Cortina off the road, and it stood unused in his garage for many years. Eventually, Gareth decided to restore her, carrying out all the body repairs, paint spraying and mechanical refurbishment himself.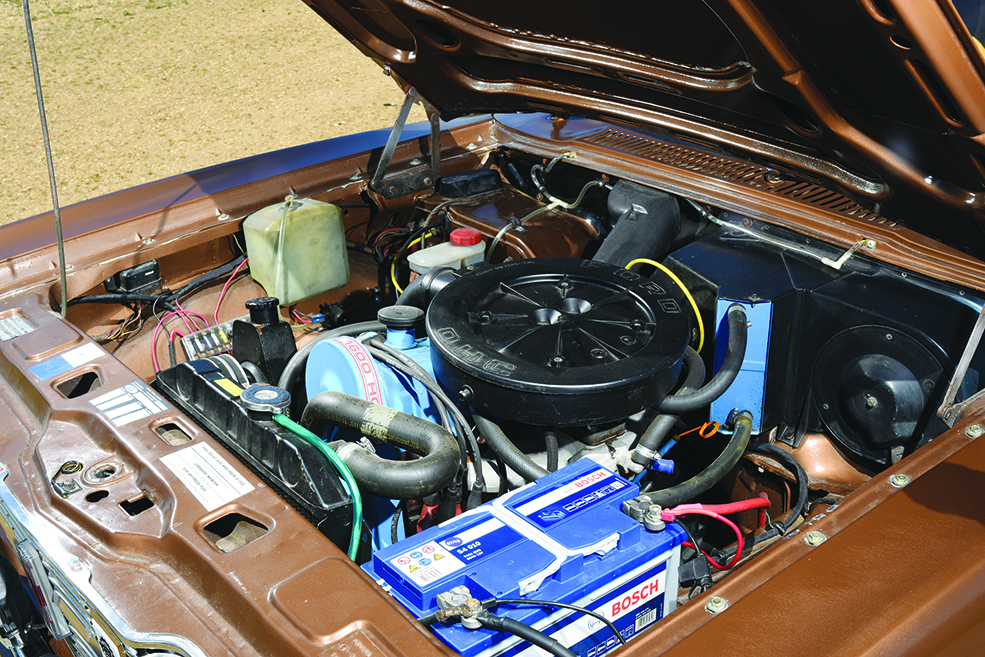 Today, his Cortina is in remarkable condition and is a true 'one family from new' example. With 104,000 miles on the clock, this Cortina has seen a few changes in its life, including the fitting of a 1.6 Pinto overhead cam engine. Gareth comments: 'the old Crossflow engine had barely enough power. The 1.6 Pinto is better but still in keeping with the original capacity of the car'. As Midlands Area Representative of the Cortina Mk3 Club, Gareth likes to take his 'Tina to club events and local car shows.
The first impression of this model of Cortina is of size, emphasised by the estate car body. In fact, the Mk3 is the same length as its predecessor, though it is four inches wider. In the driver's seat, the impression of size continues, emphasised by the optional front bench seat in Gareth's car. The dash is typical Seventies Ford, with deeply-hooded instruments carried in wood-effect plastic. The seats are softly sprung and comfortably enough.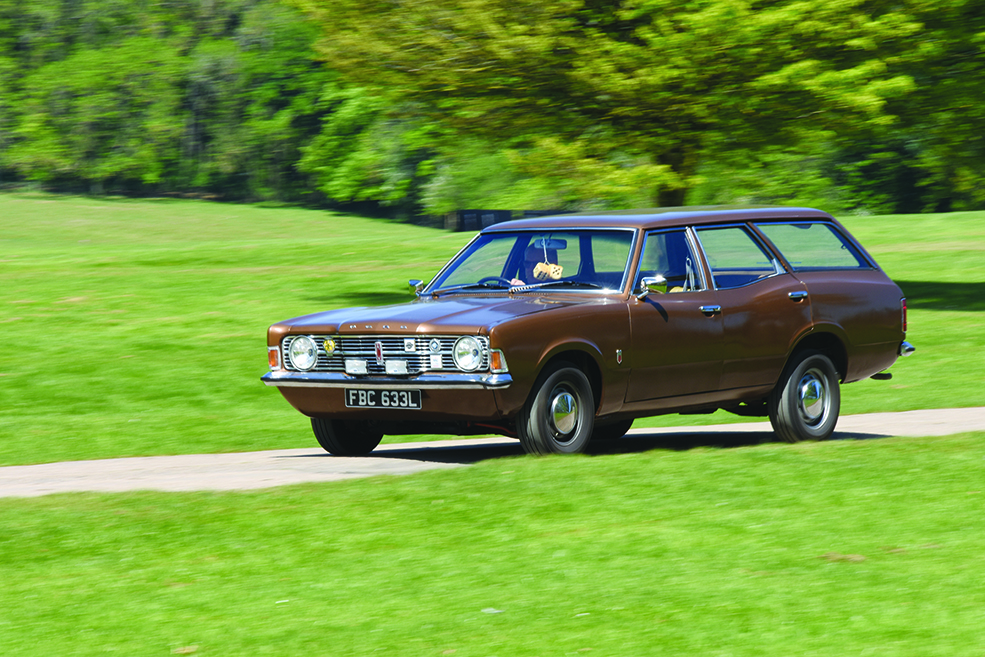 On the move, the car's ride is soft with a tendency towards body roll on cornering. All the controls are positive, with sharp steering and a precise gearchange. Gareth reckons 60-65mph represents a comfortable cruising speed, above which wind and engine noise start to become intrusive.
Overall, the Cortina Mk3 was exactly the car Ford needed to maintain mass appeal in 1970. Though unexciting dynamically, it's a design that still does its job very effectively, with a combination of comfort and style.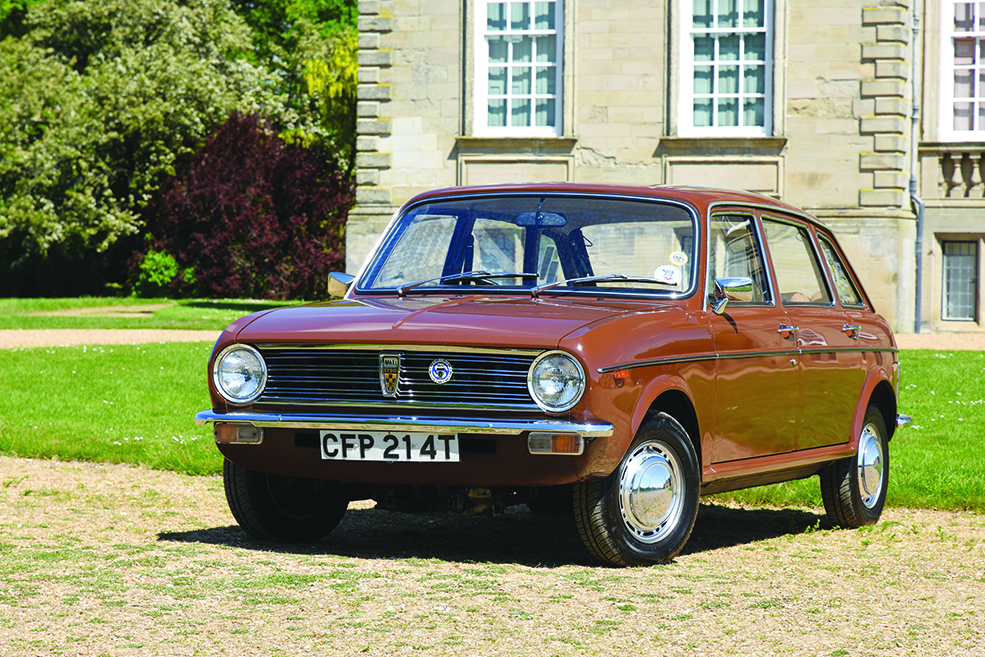 Austin Maxi
Launched in 1969, the Austin Maxi had spent four years in development and was to be Alec Issigonis' final design for BMC/British Leyland. The concept was daring: the new five-door hatchback body was a first in Britain. The Maxi received also an all-new overhead camshaft engine christened the E-Series, made as 1500 and 1750cc fours in a brand new factory at Longbridge. Eventually, the E-series would be fitted to the Allegro and was stretched to six cylinders for the Austin/Morris 2200 and the Rover SD1.
The Maxi's new body was very well packaged, offering driver and passengers unrivalled space from a vehicle just four metres in length. Economics dictated the Maxi should use the same doors are the Austin/Morris 1800 Landcrab, making for a longish body and precluding the rising waistline styling that became popular at the time.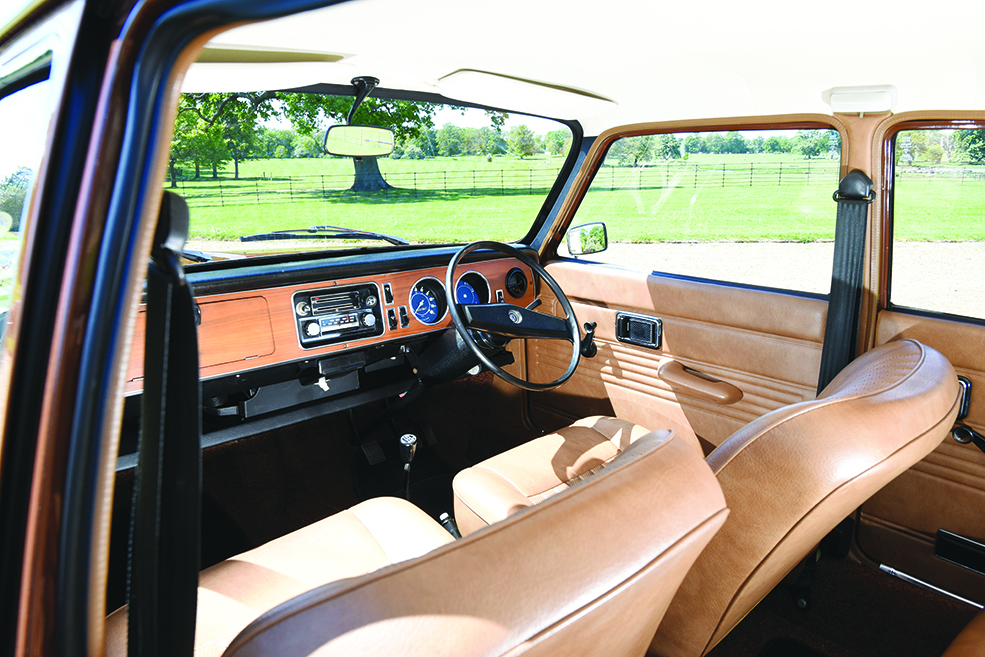 Inside however, there was unheard-of flexibility, with a rear seat that would fold flat to create a spacious load bay accessed through the full-height tailgate. There was even the possibility to create a rudimentary bed for two people to sleep full length with the reclining front seats folded flat.
Only ever badged as an Austin, trim level specifications were simpler than Ford. There were two engine choices, 1500 or 1750 and either could be ordered as a base model or an HL with additional touches of luxury. At the top-end of the range came the 1750 HLS, including twin SU carburettors.
The new engines sat on top of a five speed manual gearbox or optional automatic. The manual box represented another significant innovation, as it was another decade before five-speed transmissions became commonplace. The cable gearchange linkage of early cars came in for criticism and was later replaced by rods. Maxi suspension was initially the same Hydrolastic system as the Landcrab, though later models benefitted from an even more advanced Hydragas suspension.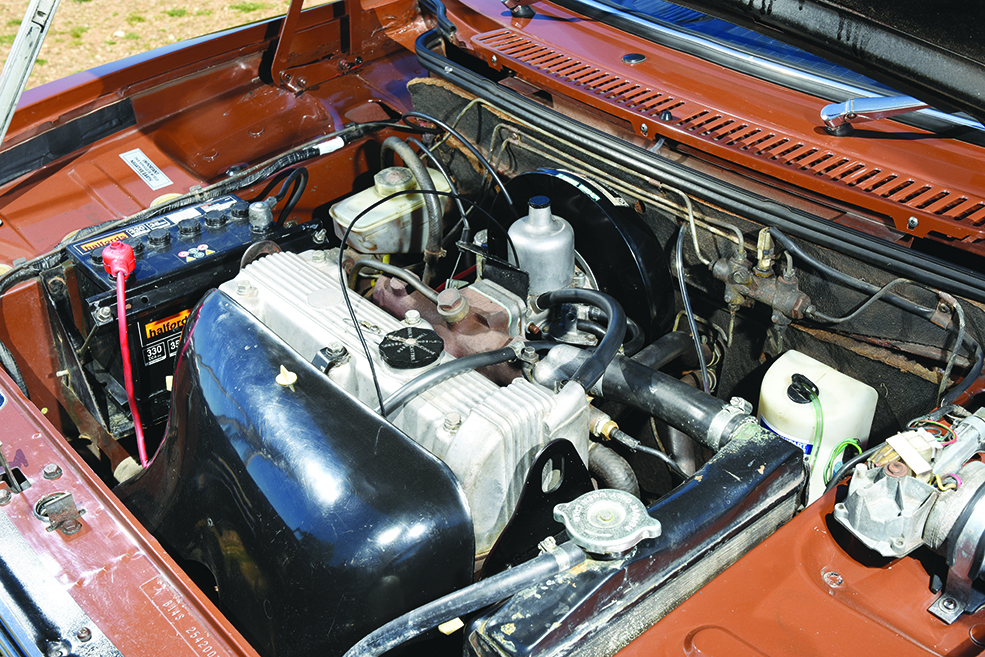 Our photo shoot car is a Russet Brown 1750, owned by Roy and Dorothy Heighington. It is a remarkable rarity, a genuine one-owner-from-new car. Roy bought his Maxi in 1979 and ran it for four years before promotion at work entitled him to a company car. Rather than selling, he laid up the Maxi in his garage where it sat until his retirement. He recommissioned 'Max' the Maxi and put it back on the road six years ago. Today, Roy is an active member and treasurer of the Austin Maxi Owners Club. With just 44,000 careful miles from new his Maxi is in almost new condition, having been meticulously maintained by Roy himself, and rust-protected from new. Nowadays, Roy and Dorothy use the Maxi whenever the weather is fine and enjoy club events, where their pristine car has won numerous awards.
The Austin Maxi really is very spacious inside for a car of compact external proportions, and comfortable too, with supportive seats and high quality carpet. There's a full width wood-effect dashboard, and the lack of a transmission tunnel in the FWD floorpan contributes to the feeling of space. However, the Maxi's party-trick is in the back as with rear seats folded down, the load bay is impressive. Easily able to swallow a washing machine and DIY kit, this car can double up as a small van.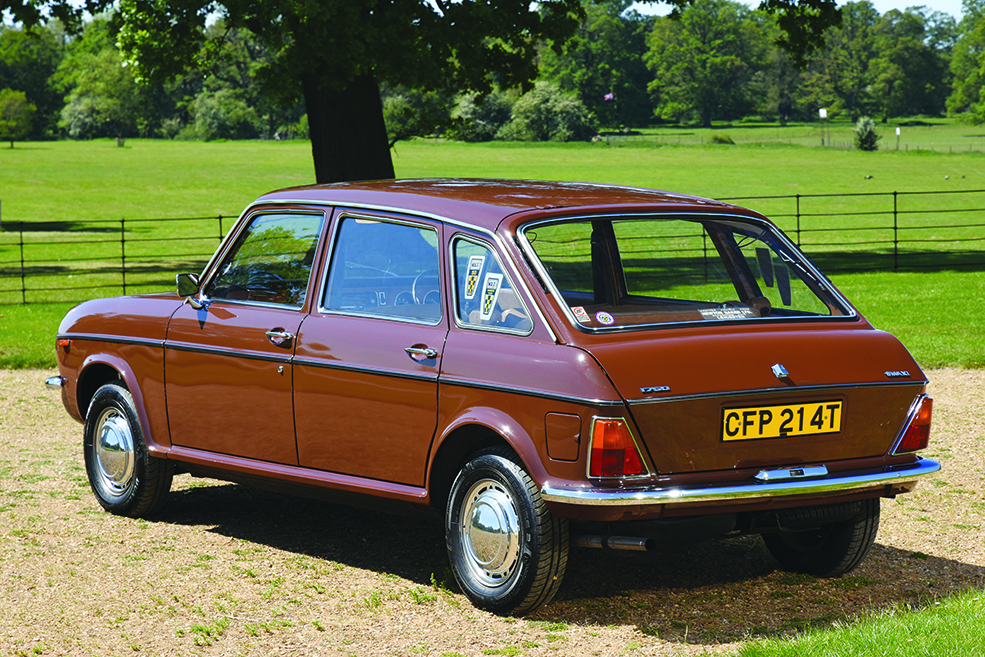 On the move it's smooth and reasonably refined, with the handling of an oversized Mini or Austin 1100. The single-carb 1750 engine accelerates well through the gears and it can keep up with modern motorway traffic in fifth. The Maxi is a very pleasant drive, totally competent if unspectacular.
The Maxi was a brave, innovative design that should have had strong buyer appeal and sold in millions. Instead, it became an exemplar of all that was wrong with British Leyland, blighted by poor quality and unavailability due to numerous industrial disputes, another story of what might have been. Packed with advanced features, the first British five door hatchback and the first to be mass-produced with a five-speed gearbox, the Maxi deserved to do so much better. Surprisingly, it's not known how many Maxis were built; today, fewer than 200 remain.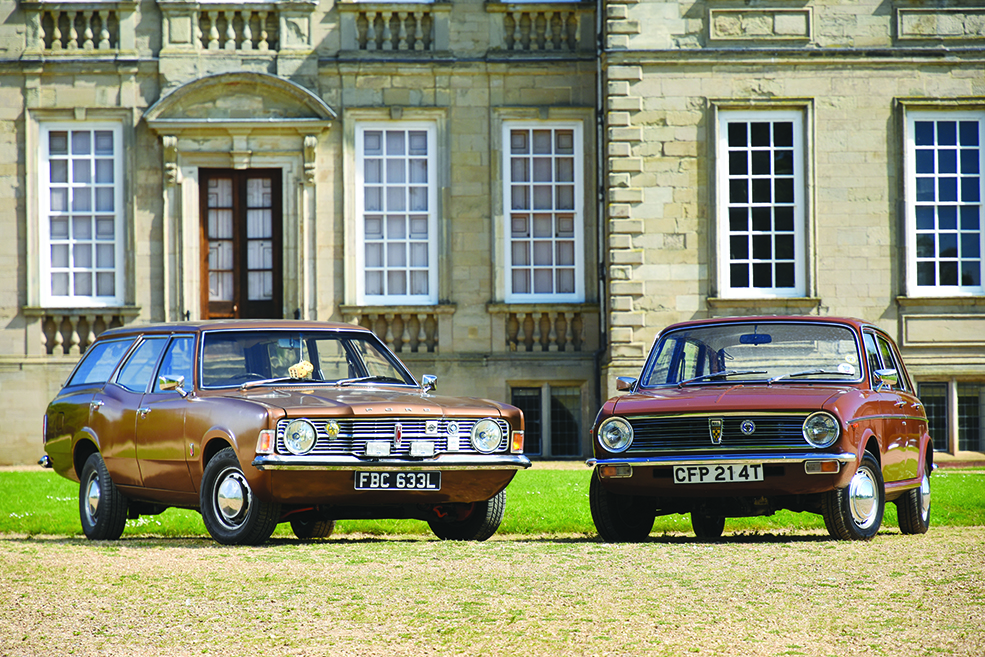 Verdict
In launching the Cortina Mk3, Ford continued improving its best-selling family car to keep it current. This version of the Cortina excels at its intended task, that of providing practical, everyday transport with a hint of glamour. It was well put together and sold in millions.
The Maxi is more advanced, assembling the best of British Leyland's front wheel drive technology and advanced suspension in a practical five-door hatchback package. It's a very accomplished family car, blighted at the time by industrial relations strife. Arguably, Ford's engineering only caught up when the Mondeo was launched.
Buy One
Despite the allure of the Coke-bottle styling, as a classic car today the Cortina Mk3 hasn't matched the popularity of the earlier versions. Consequently survival rates are lower and the search for a good example will take time.
When assessing a potential purchase, bodywork condition is critical. The monocoque structure can rust almost anywhere: even Zeibart-protected cars can rot if the coating has been damaged. Working from the front, check the valance and wings, inner and outer wheel arches, scuttle and bulkhead, sills and floor, rear arches and boot floor. Ensure the stiffening chassis rails under the floor are free from corrosion and undamaged. Repairing rotten bodywork is difficult and time-consuming since replacement panel availability is limited, unlike the earlier cars where plenty of aftermarket repair sections are available.
Mechanically all Cortinas are tough. Check the engine for fluid leaks, undue mechanical noise and smoking exhaust when hot, any of which may indicate the need for a rebuild. The 1300cc engine has to work hard hauling a large car so can wear more quickly. Check Pinto-engined cars for top-end rattles, suggesting camshaft wear, a known weakness caused by poor oil supply. Gearboxes and axles are strong, simply check for oil leaks and listen out for crunching synchromesh, whirring bearings or a whining differential. On a test drive, ensure the brakes pull up straight, the steering is free from undue play and there are no clonks or rattles from the suspension. Parts are relatively cheap and availability is good, so don't be put off by a car needing mechanical attention if the price is right.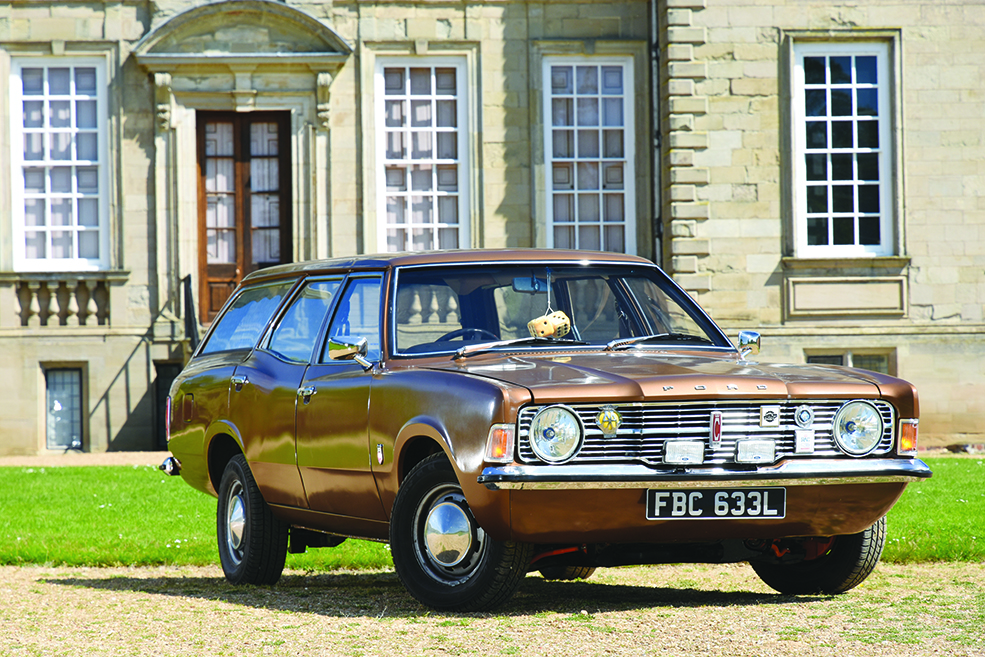 After years in the doldrums, Mk3 prices have been creeping up recently, a sign of the car's increasing popularity. As when new, engine size and specification have a big impact on value. Immaculate 1.3 or 1.6 cars can be found below £5000 with projects under £1000. A really smart 2-litre GT or GXL with good history could be valued at £15,000.
The Maxi is sadly now even rarer than the Cortina and much of what's been already said about the condition of bodywork applies equally to the Austin; spend as much time as you need inspecting the car's structure before committing to buy. Front wings, doors and the fronts of the sills are known rot spots. Also check both subframes for corrosion. Body panels are very hard to source.
Mechanically the E-Series engines are long-lived, provided oil and filter changes haven't been neglected. Check the cleanliness of the oil and look for documentation proving regular maintenance. Gearboxes are a lottery, as the mainshaft nut can loosen causing premature failure without warning signs. However, the five speed boxes have been known to run for well over 100,000 miles without needing attention. While checking the transmission, listen for clicking when turning slowly on full lock, a symptom of worn CV joints.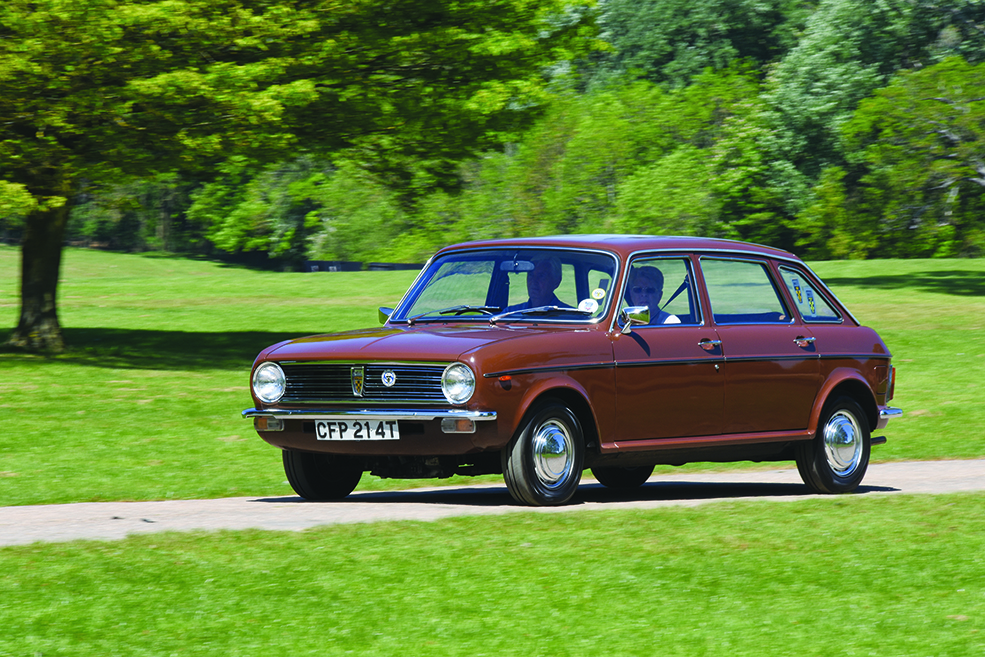 Suspension was BL's Hydrolastic until 1975 and Hydragas thereafter. Hydrolastic cars may suffer from leaking displacers or failed flexi pipes, which can be repaired. If a Hydrolastic car is riding too low, often there's an underlying cause that needs to be found and fixed, though it may simply need a fluid pump up. Hydragas parts are almost unobtainable and front displacers are known to fail. Fortunately specialists are now able to overhaul the Hydragas system. Brakes and steering are conventional, so check how the car handles on a test drive.
Rarity means it's difficult to assess Maxi prices. Runners in need of improvement can sell for as little as £500. At the other end of the range, a 1750 HL or HLS in top condition is likely to be priced around £5000 or a little more. Good cars free from serious defects should cost £2000-£4000, making the Maxi excellent value in today's classic market.