Classics World's Jack Grover test drives and reviews the 1972 Jaguar XJ6…
Originality is a prized commodity in the world of classic cars, which bodes very well for this Warwick Grey Jaguar XJ6, with its sub-57,000-mile odometer, full history and service record and entirely unmolested bodywork and interior. What's more it's the most desirable XJ6 variant – a 4.2-litre car with the manual gearbox. But delving into that comprehensive record reveals that in 1986 the car had a different engine fitted, plus an entirely different gearbox, non-original brakes and an altered final drive.
The key is that this XJ6 did not start life as a 4.2-litre car. When it was delivered to its first owner by Lex Mead in Cardiff in 1972 it was a 2.8-litre model, albeit a rather high-spec one, with most of the optional equipment fitted other than the automatic transmission.
History will bear out that the 2.8-litre variant of the XK6 engine was not Jaguar's finest, being prone to suffering failed pistons and valves. This XJ was no exception. The first owner used the car infrequently, but still needed a new engine fitting under warranty. That second engine failed in 1986 with the car registering just 40,000 fully-serviced miles. The owner then paid for a Jaguar main dealer to fit a 4.2 engine. And because it was an official job the car was rebuilt to completely authentic 4.2-spec, including not just the engine but a new gearbox with revised ratios, uprated brakes and the taller final drive.
Since the new drivetrain was fitted, the car has covered just 17,000 miles. The original owner finally parted with the car in 2000 and sold it to a friend who had the paintwork rubbed down and refreshed, although not taken back to bare metal. Before its recent arrival at the Classic & Sports Car Centre, the XJ6 visited a classic Jaguar specialist where it had carburettors cleaned, a new water pump, coolant hoses and steering rack and a stainless steel exhaust system. At the same time, it also had a new headlining and carpets fitted, plus fresh windscreen seals.
The result is a strikingly well-presented car that appears to be exactly what it is – a low-mileage example that has never been restored but has been very well cared for and had replacement parts and repairs as and when needed. This honesty is immediately appealing in itself, even without taking into account how the Jaguar drives. When I tested the car it had just driven to the Malton showroom from West Yorkshire and was wearing a thin layer of road grime on its lower flanks.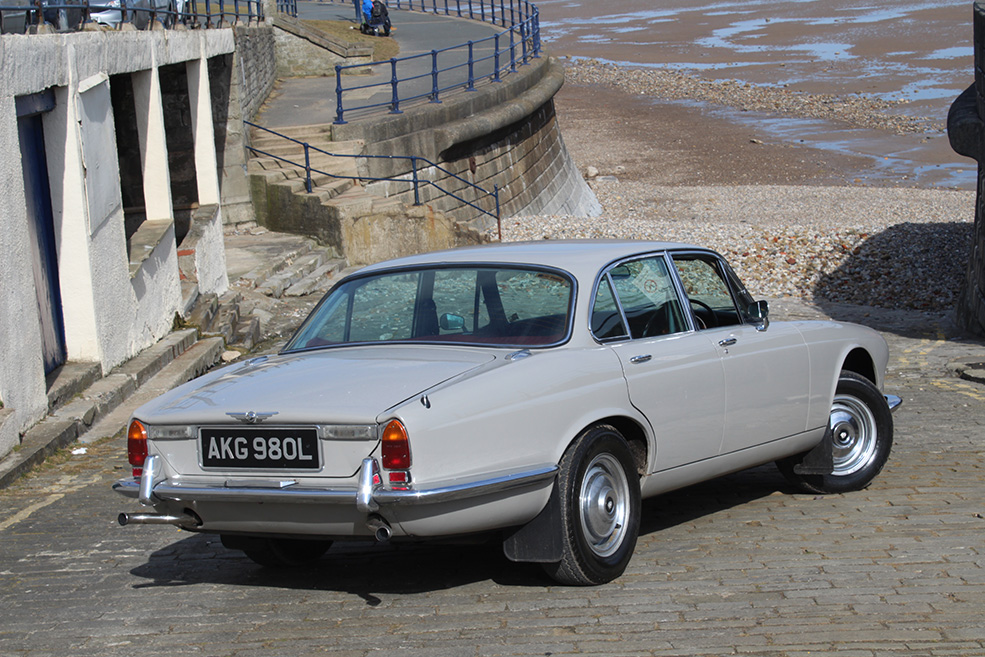 ON THE ROAD
There is a manual choke in place of the troublesome electric automatic device and the big XK fires up without issue, showing strong oil pressure and a good charge. It immediately impresses with its smoothness and silence – even healthy XK6 engines can develop rattles, taps and knocks in old age but of course this unit is barely run in.
In manual form, the XJ's gearbox has a long but smooth action. I found every gear I wanted to first time, going up or down at any speed or revs and the synchromesh performed perfectly. The overdrive slipped in and out action unobtrusively, allowing the engine to run at just under 2500rpm at 60mph, and it reaches that speed in an entirely unflustered fashion. This is a 46-year old classic that can not only pull out into 60mph traffic from a standing start, but can do so with a huge amount of performance in reserve both for acceleration and cruising.
The ride and handling are superb, both in the sense that this XJ6 is clearly in perfect condition, as well as a comparative sense. But what really stands out is the noise, or rather the lack of it. The loudest noise is from the cabin fan. Despite rushing along at more than 50mph with the windows down and propelled by a big straight six there is almost no mechanical noise and very little breeze. I can hear the tyres deforming over the tarmac. Only when you move the slick gear lever into third, press the throttle into the carpet and let the engine sing past around 3500rpm does it really make its presence felt. It was this total, all-encompassing refinement which wowed the world when the XJ6 was launched and it is still a salutary lesson for many cars today.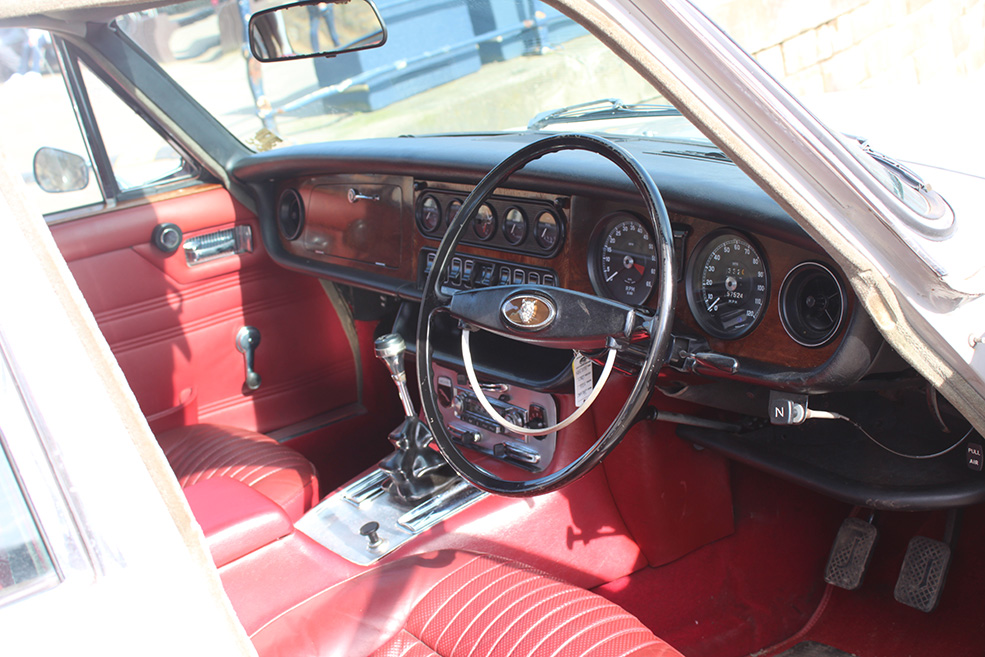 VERDICT
As a general entity, the early XJ6 makes a strong case for itself, being just as notable for its 'grace, space and pace' as it was when it was new. This specific example won me over almost immediately (it doesn't take much where XJ6s are concerned, I'll admit). Not only is it a lovely car to drive, but it is in the best possible condition – not some unsullied, hyper-original example that should be in a museum, but a car that has been kept in a very similar condition by unstinting care and only light use. You could use this XJ6 a lot, through all sorts of weather and on any journey, without guilt and with a huge amount of pleasure.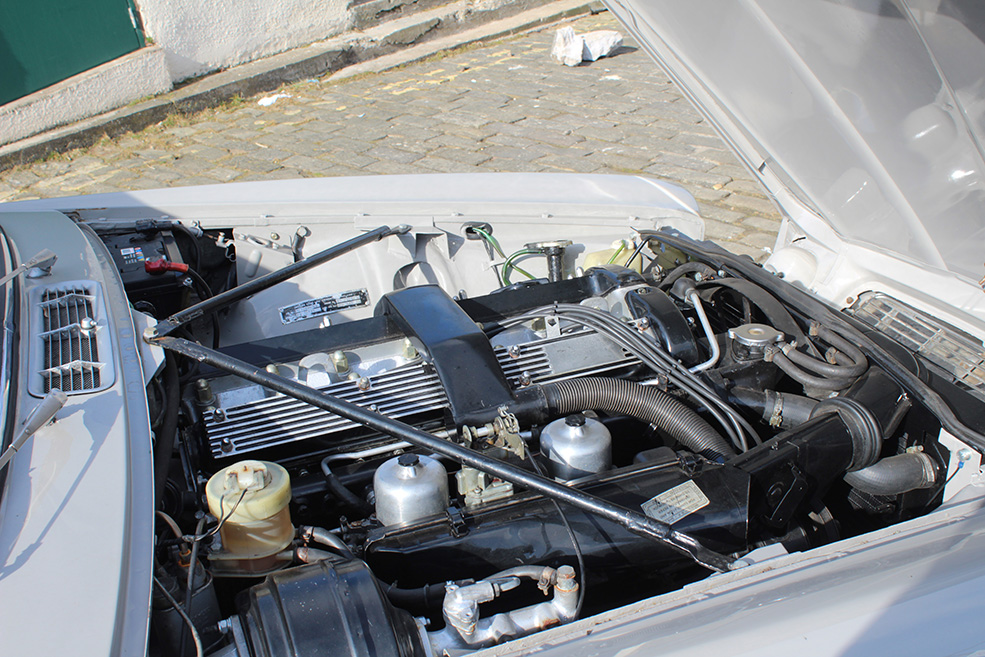 TECH SPEC
ENGINE: 4235cc 6-cyl
POWER: 245bhp
TOP SPEED: 127mph
0-60mph: 9.1 secs
ECONOMY: 16.5mpg
GEARBOX: 4-sp manual w. o/d