The lithe and nimble Fiat X1/9 is a credible classic but there's plenty to watch out for when buying. Here's our comprehensive guide
Words: Rob Hawkins  With thanks to: Fiat X1/9 Owners Club, Eurosport (UK)
If you are looking for a classic and practical mid-engined two-seater open-top sports car, then the Fiat X1/9 is worth considering alongside later alternatives such as the Toyota MR2, MGF and Lotus Elise. Find a good one and you will be rewarded with impeccable handling and exhilarating performance, but do be aware that you will need to be constantly on the lookout for corrosion and meticulous with maintenance.
The X1/9 first appeared in 1969 as a concept car called the Autobianchi A112 Runabout. The body was designed by Marcello Gandini, who also designed the Lamborghini Miura, Countach and Diablo as well as the Lancia Stratos. It was manufactured by Bertone, leaving Fiat to fit its 75bhp, 1290cc, SOHC engine from the Fiat 128 and assemble the car at their Lingotto factory. Production didn't get underway until 1972, and it wasn't until 1977 that UK customers could buy a right-hand-drive model.
In 1978, the 1290cc engine was dropped in favour of a larger 85bhp, SOHC, 1498cc motor from the Fiat Strada, complete with a five-speed manual gearbox instead of the previous four-speed unit. In 1982, assembly was moved to Bertone and all cars became known as the Bertone X1/9, including the VS model with two-tone paintwork, alloy wheels, electric windows and leather seats. The last X1/9s, known as the Gran Finale, were sold during 1989 and 1990, closing out a total production run of around 170,000.
With a mid-mounted engine and compact dimensions, the X1/9 blew the small sports car competition away, making the likes of the MG Midget and Triumph Spitfire seem dated in both looks and performance. It was also designed with safety regulations in mind, particularly those that were emerging in the US where the X1/9 was intended to be sold. Consequently, the bodyshell features a roll bar in the C-pillar, front and rear crumple zones and a safety cage around the passenger compartment.
The X1/9 is a fun sports car to drive, but expect to be embarrassed by most modern diesel-engined family cars when it comes to straight line acceleration. With a 0-60mph time of 12.7 seconds from the early 1290cc (1300) engine and a slightly better 10.8 seconds from the 1498cc (1500), these figures were impressive when the X1/9 was new, but are slow by modern standards.
Should you buy a US-imported model, then performance could be strangled with EGR valves and charcoal canisters (to feed petrol fumes from the tank into the engine). And note that US-bound cars employed Bosch K-Jetronic fuel injection from 1980 onwards.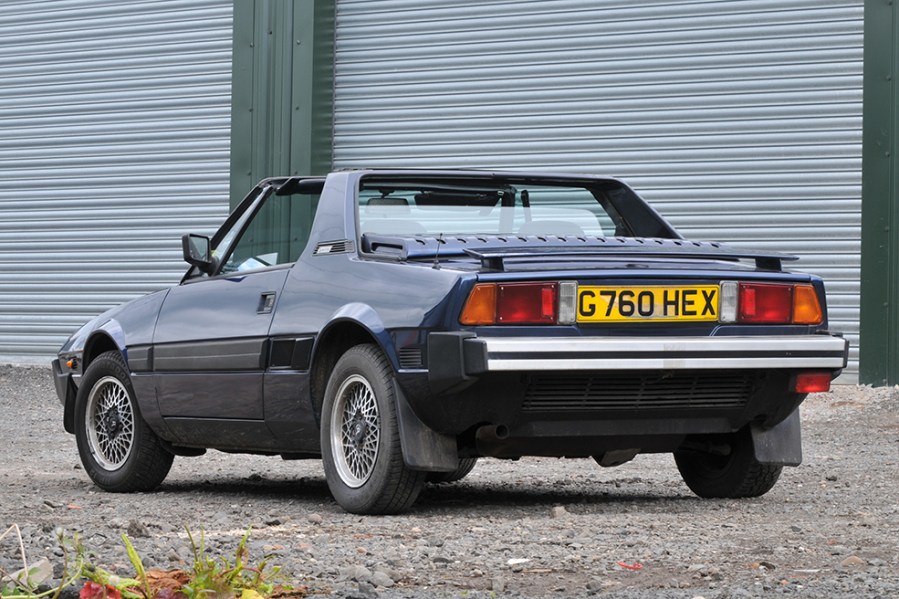 Bodywork
Fiat's poor reputation for corrosion didn't escape the X1/9, despite corrosion protection improving in the mid-1980s when cathodic electrocoat primer was used along with PVC undercoating. However, Rob Warren at the X1/9 Owners Club warns: 'There were tales of Bertone built cars being left outside at the factory, whereas the earlier Fiat-built X1/9s generally seem to be in better shape.'
Start your inspection at the front and carefully check around the nose cone, wings, wheelarches and bonnet. Open the front compartment to look inside for rust, especially inside the headlamp pod inspection panels and the bulkhead at the back. 'It's worth checking the condition of the floor under the rubber mat on early cars or the carpet on later models in the front compartment,' explains Claire Whiting. 'There are drain holes, but these can get blocked. The later carpet goes up the sides and hides the suspension reinforcement areas which rust from the outside in.'
Next in your inspection, move to the windscreen – which is bonded in place – and look for corrosion of the metal surround. Inside the cabin, the carpets should be fixed down, so feel for damp and look underneath the vehicle for corrosion. Check around the pedal box for leaks from the clutch and brake master cylinders. Remove the spare wheel (behind the driver's seat on a RHD model) and check carefully for corrosion where water can get trapped (remove the inspection cover for the distributor and fuel pump to check the metalwork). There's a petrol tank on the adjacent side, so any welding repairs in this area will require the tank to be removed. Rob Warren comments that the roll bar can become heavily corroded, which is a major structural part of the bodyshell.
Check along the door bottoms, up the A- and B-posts and back to the rear wheelarches before moving around to the rear to check everything from the boot and engine bay to the rear valance. 'The rear arches have a double skin join at the edge with the inner arch and that is a rust hot spot,' says Claire Whiting. 'You're more likely to find the curved rear lower corners are in need of TLC – what we call rear wing rear section panels. Also, check the door shut lines are true, and for any sagging when opened which may indicate problems with the A-pillar, hinges or door frame. The louvred engine covers are notorious for trapping water and can rust out at the edges.'
Empty the boot to check the floor area by unscrewing any fastenings for the floor base and removing all carpet if possible. Lastly, carefully check all suspension turrets from inside the front compartment and engine bay, which are known to corrode and are potentially complicated to repair and disastrous if not done correctly, leading to misaligned suspension geometry. Look underneath for other suspension mounting points and check these are intact and rust-free.
With new panels no longer being manufactured, several repair panels are available to help replace some corroded areas on the X1/9's bodywork. Budget for around £90 for an outer wheelarch repair panel for example, £70 for a section of a wing (front or rear), £25-£40 for a door edge or skin repair section and £70-£90 for sill repair panels. There are also floor sections from around £87, boot floor repair panels from £47 and sections that go along the bottom of the windscreen priced from £50.
Engine and transmission
Both the 1290cc and 1498cc engines used in the X1/9 consist of a single overhead camshaft configuration with a cast iron engine block, a five main-bearing crankshaft, an aluminium cylinder head and sump and a timing belt. The engine should be suitable for unleaded petrol, and Fiat recommend the timing belt should be replaced every 36,000 miles or five years (no special tools are required to lock the camshaft and crankshaft).
With a front-mounted radiator and the engine behind the seats, coolant leaks can easily result in overheating, which in turn can cause head gasket failure, so examine what you can see of the coolant in the expansion tank (located in the engine bay) and inspect the radiator for leaks. Rob Warren says that having the radiator re-cored for around £250 helps to avoid or fix some of the cooling issues (a build-up of silt inside restricts its cooling performance), along with adding a manual override for the electric cooling fan that's normally controlled automatically with a thermostatic switch.
Look for coolant leaks underneath the centreline of the vehicle, which is where two steel pipes transport the coolant between the radiator and engine. Unfortunately, they are routed through a centre tunnel, so they are largely concealed, which means that if they have corroded and are leaking, the tunnel needs to be cut open to access and replace or repair them. Look for grommets in the underside of the bodywork that provide access to this area to inspect the pipes. Corrosion of these pipes may not be the fault of road salt and poor-quality components, but expired antifreeze in the coolant – it should be drained and replenished every two years.
With the engine running, listen and feel around the short exhaust system for leaks. Parts are reasonably cheap, with a 1500 manifold for instance costing £140 and a full system (one silencer with some short pipes) at a little over £200. Also check any mounts and support brackets, some of which can be replaced for under £70.
The 1290cc engine should be equipped with a Weber 32DMTR carburettor, whereas the 1498cc engine has a Weber 34DATR. Overhaul kits are available for both and cost between £50 and £60, and Rob Warren says that a splutter in acceleration or the engine dying at idle will likely be blocked jets in the carburettor. He not only recommends cleaning out the carburettor along with its idle and main jets, but to assume there's also debris elsewhere that will block the fuel system. He advises owners to renew the fuel hoses (which can also break down internally and block themselves and the carb with pieces of rubber), add a filter before the carburettor and remove and clean out the fuel tank.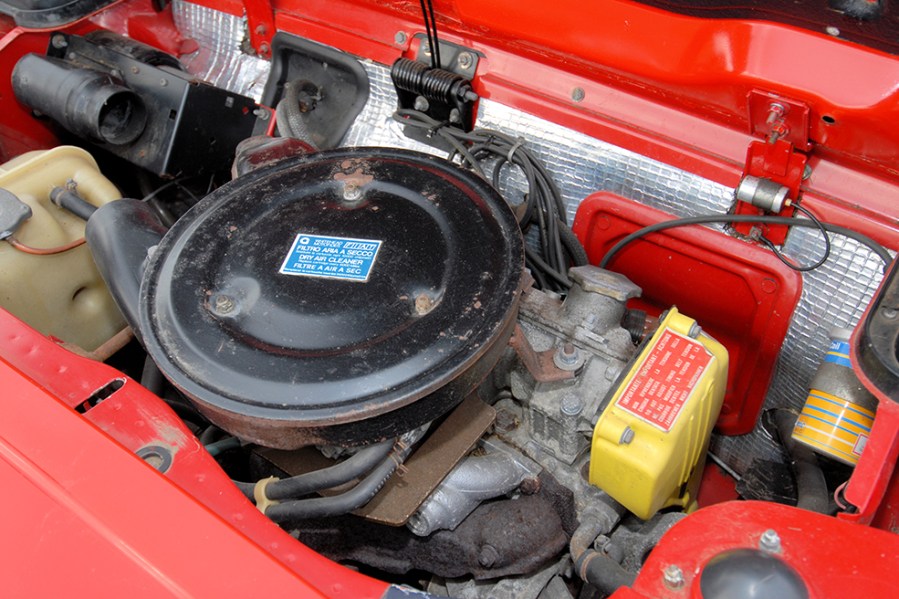 Listen for a rattly top end when the engine is running, which could mean the valve clearances need to be checked and their shims changed. A special tool, which costs £30, enables the shims to be changed without having to remove the camshaft.
Common oil leaks to look for are around the camshaft cover (gasket failure), between the engine and gearbox (rear main oil seal, which means the engine and 'box have to be removed and separated) and via the driveshafts (new seals for a five-speed, or a new boot with seal on a four-speed). Claire Whiting says that oil can leak via the gasket between the camshaft housing tower and cylinder head and through the camshaft's end seal. Replacing this seal and gasket would require the timing belt to be removed and thus changed.
If an engine needs a rebuild, then spares such as bearings, piston rings, thrust washers and gaskets are readily available and reasonably priced. Budget for over £1000 for a DIY build that includes machine work on the head, cylinder bores and crankshaft.
Parts availability for the rarer four-speed manual gearbox (as fitted to the 1300 model) are harder to find in some cases than those for the later five-speed manual gearbox fitted to the 1500. However, there appears to be a plentiful supply of most parts ranging from seals, selector forks and synchro rings to CV joints and clutch kits. If the clutch slips or the release bearing sounds noisy (but less noisy when the clutch pedal is pressed down), then budget for £90-£100 for a clutch kit consisting of a cover, friction plate and release bearing. The gearbox can be removed from underneath the vehicle without having to disturb the engine.
The clutch is hydraulically operated, with the clutch and brake master cylinders fitted onto the pedal box. The parts are cheap but it's awkward to access, as Rob Warren explains: 'It's worth changing both cylinders while you are there as it's a difficult job because of the access. The steering column needs to come down and be moved to the side to lower the pedal box down. It's also worth changing the heater valve while there is greater access with the pedal box out – the heater valve is connected to the heater matrix and an old valve could leak and scald your left foot.'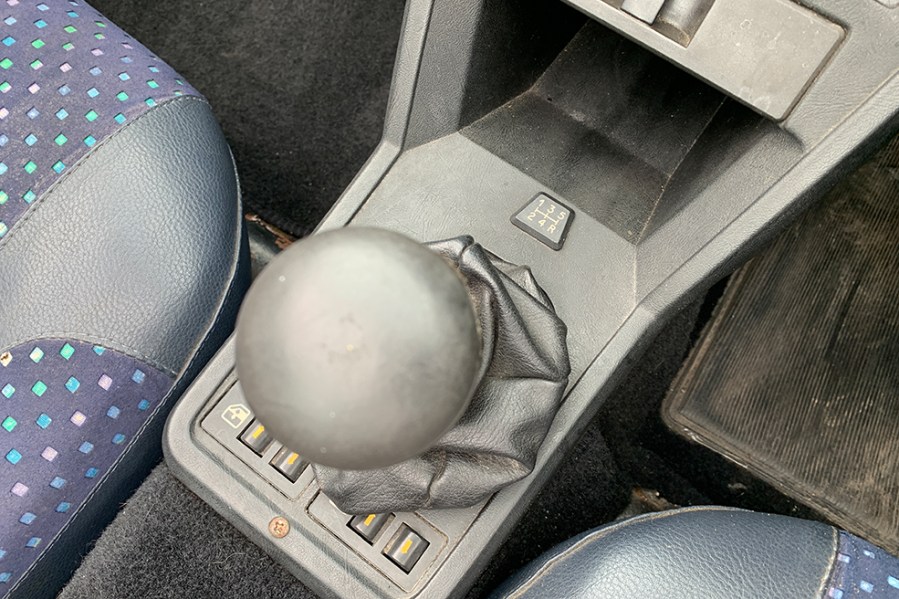 Check the selection of gears is smooth – the linkage consists of a single rod with an adjustable linkage, although Rob Warren says that later models had a lollipop type of linkage that can become detached, resulting in no reverse or fifth gear. If this happens, then a hole can be drilled through the linkage to secure it with a nut and bolt.
If there are any issues with the gearbox, then most specialists should be able to strip and rebuild it with new parts that are reasonably priced. Look underneath the rear of the X1/9 for oil leaks from the gearbox and driveshafts. Inspect the corrugated rubber driveshaft and CV boots for splits and leaking grease – they generally cost under a tenner to replace, but if water and dirt has contaminated a 1500's CV joint for instance, that may need replacing and costs around £40.
The availability of spares for the X1/9 isn't as vast as many other sports car classics of this era, but parts suppliers in the UK include Eurosport UK, Middle Barton Garage, Ricambio, P1X 2000, X1/9 Spares and DG Rally Ltd. In the US, there's Midwest-Bayless Italian Auto and Vick Autosports, and in mainland Europe there's X19 Parts in the Netherlands. Rob Warren at the UK-based X1/9 Owners Club says that complete panels such as doors are no longer available (only reproduction skins and repair panels), along with interior trim, including the colourful seats and door cards from the Gran Finale.
Suspension, steering and brakes
MacPherson struts are fitted all round, with track control arms and radius arms at the front and adjustable toe links and swing arms at the rear. Visually inspect the coil springs for corrosion and fractures and the dampers for leaks (misting). A new strut minus the coil spring and mounts costs £105-£130, whereas a spring costs upwards of £50 each, although Claire Whiting remarks that they have never known the springs to break. AVO sell a complete coil-over conversion kit for £800.
The balljoint on the end of each rear swing arm can fail, so first pinch its rubber dust cover to see if that has perished (if water and dirt get inside, this could result in premature wear). While a new dust cover costs less than a tenner, if there's excessive play in the balljoint (detected by waggling a raised rear road wheel), a new section of the swing arm with a new balljoint costs £160 per side. There's also a balljoint on the end of the front track control arms, so inspect this as well – replacement track control arms cost around £100 each.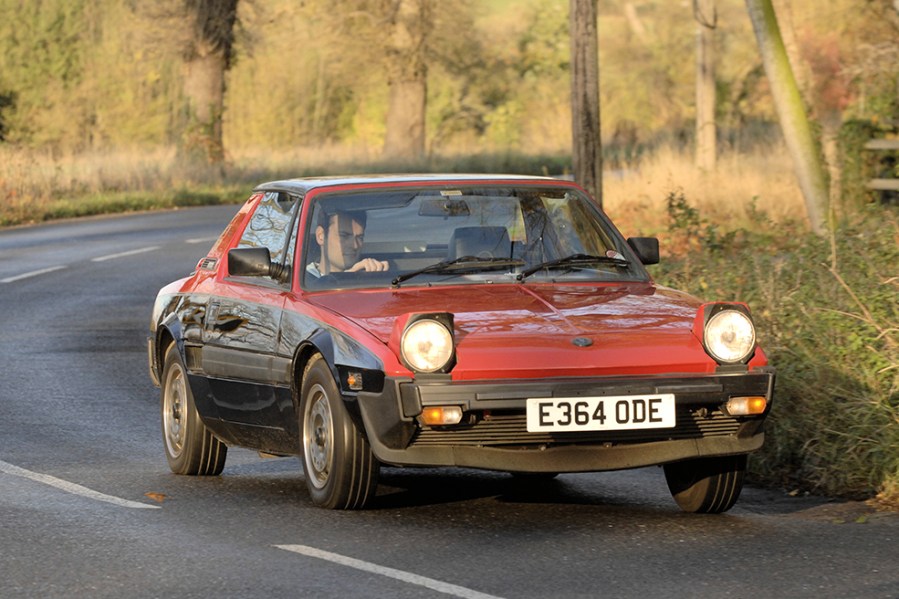 An unassisted rack-and-pinion system is used, which is mounted underneath the front compartment and accessed from underneath. Turn the steering from lock to lock while driving slowly to feel for slack in the system that denotes movement in the rack and track rod ends. New mounting bushes for the rack and new track rod ends are available, along with components to overhaul the rack and column such as seals, shims and bushes, ranging in price from a few quid to under £20.
With 227mm-diameter solid discs all round, the dual-circuit braking system is non-servo-assisted. Typical problems include seized slider pins, resulting in uneven braking or dragging brakes, so measure the temperature of all brake discs after a test drive using an infrared thermometer. While driving, apply the brakes and check whether the car veers to one side. Any discrepancies could be caused by the aforementioned seized sliders (a result of a lack of routine maintenance), but also a seized piston or even a brake flexi-hose that has collapsed internally. Caliper repair kits can cost under a tenner, whereas a reconditioned caliper costs £70-£95. Components such as brake discs are around £20 each and pads from £12 a set.
Check the operation of the mechanical handbrake, which locks the rear brakes and isn't particularly efficient. If a vehicle is old enough to be MoT exempt, then the handbrake may not be working. Routine maintenance can improve it, but this may mean buying new handbrake cables and rear calipers.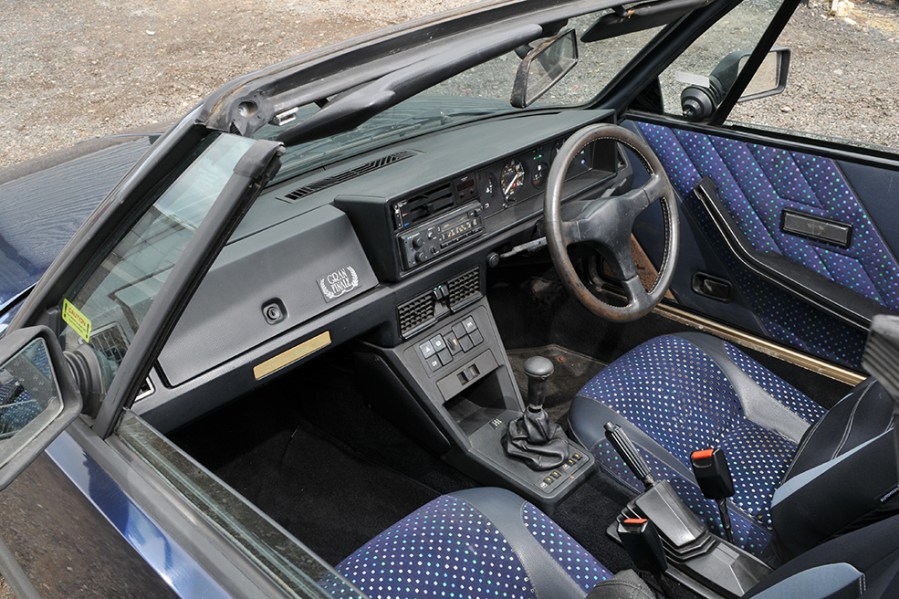 Interior, trim and electrics
Carefully inspect the upholstery, door cards, dashboard and all other interior trim for damage because if any of it needs replacing, it may be difficult to source. Check the door seals to ensure they are supple and not crushed – a new pair costs £160. Operate all the releases for the front compartment (bonnet), boot and engine cover. They are all cable operated and while each cable costs less than £20, they can be fiddly to replace and a nightmare if they have broken with the cover closed.
Fiat and electrics don't generally mix and have often been a bit of a joke, so test all electrical equipment to ensure it works. Poor earth connections and corrosion are often to blame for any problems, but don't assume that if the headlights flicker, the indicators work when they feel like it and the cabin heater only blows at one speed that you'll find a bad earth in a few minutes.
Fiat X1/9: our verdict
The Fiat X1/9 is a classic that needs to be carefully maintained and monitored to keep on top of all the potential issues that can arise, especially corrosion. But find one that has been looked after with this level of attention to detail, and providing you continue with this approach and invest the time and money required, then you should have a wonderful car that is rewarding to drive and an appreciating classic.
Restoration and abandoned projects generally cost from around £1500-£2000, whereas roadworthy examples start at around £7500, but can easily be double or even triple this amount for anything collectable such as an early 1300. If you are not bothered about the collectable models, then look for a late model that has the five-speed gearbox and larger 1498cc engine, which sell for up to £12,000 in original condition. 'Very original pristine 1500s have sold for around £12k at UK auctions in the last couple of years,' says Claire Whiting. 'Ones that have been modified, such as 1500s fitted with 1300 quarter bumpers and non-original wheels, interior and paintwork really don't come close, despite being tidy cars in their own right.'
There are more X1/9s for sale in countries outside the UK, particularly throughout mainland Europe. Providing you don't mind the steering wheel being on the left, then it could be worth shopping around, but don't forget that import duties may now need to be paid, you will have transport costs to cover and of course the vehicle will need to be registered in the UK, all adding
to the cost.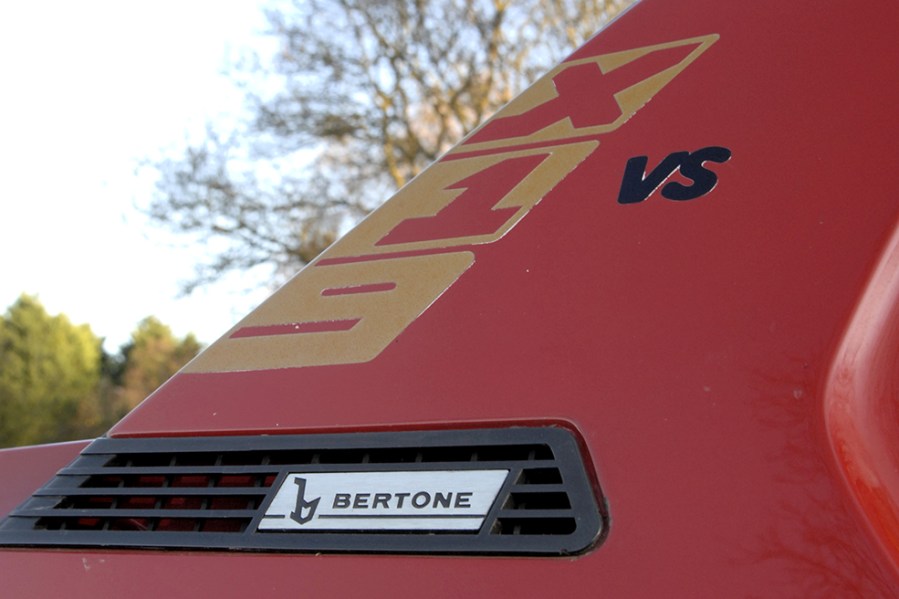 Fiat X1/9 timeline
1969
Autobianchi A112 Runabout concept unveiled, styled by Bertone, setting the tone for a future Fiat sports car.
1972
Production version of the Fiat X1/9 revealed after the Turin Motor Show to avoid stealing the limelight from the then-new Fiat 126.
1974
X1/9 arrives in the US; around two thirds of total production would go on to be sold here.
1975
US-specific 'ladder' bumper model introduced to meet crash regulations.
1977
First official right-hand-drive examples arrive in the UK, superseding conversions by Radbourne Racing.
1982
Bertone takes over all production; all examples gain Bertone badging.
1989
Run-out Gran Finale edition sees out production with final examples sold until 1990.