The Fiat 126 combined the charm of the 500 with a more up-to-date look. Today it makes an interesting, diverting and cheap classic buy
Words: Richard Gooding  Images: Paul Wager
[body]
When it comes to baby Fiats, the Nouva 500 of 1957–1975 is the car which always springs to mind, but its replacement – the Fiat 126 – aimed to offer much the same experience in a more modern wrapping.
Launched in 1972 and arriving in Britain the following year, the 126 retained the 500's basic structural and mechanical layout, with an air-cooled two-cylinder engine at the back driving the rear wheels. However, its boxy body styled by ex-Ghia man Sergio Sartorelli looked more contemporary and echoed the larger 127 model. It could also boast greater interior space than the 500 and was safer thanks to a more enclosed fuel tank, dual-circuit brakes and a collapsible steering column, while the gearbox now featured synchromesh on all but first gear.
Western Europe may not have taken to the 126 in the same way as the 500, but it would sell in greater numbers thanks to its unexpected role as the people's car of Poland. Indeed, nearly three quarters of all the 126s built would be produced there, and it was also built in Yugosalvia by Zastava, and sold in far flung destinations like China, Australia and Cuba. In 1987, the original air-cooled car was joined by the water-cooled, hatchback Bis version that would become the only type available in the UK until it was withdrawn in 1992. However, Polish production of the air-cooled variant continued ad would last until 2000, meaning its total production run was a decade longer than that of the 500.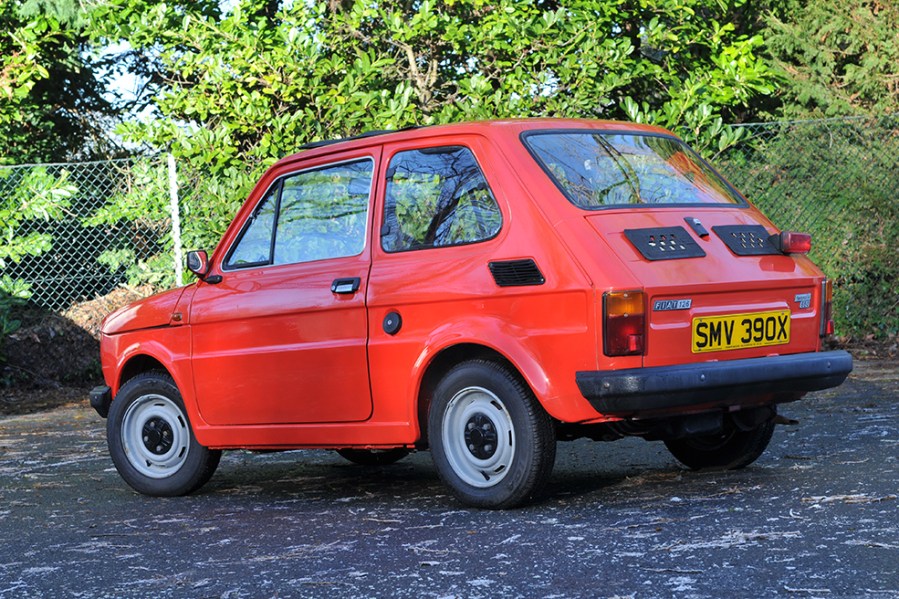 Bodywork
"Rust is a massive thing on 126s," says Chris Hutton, 126 Registrar at the Fiat Motor Club (GB). Nowhere is really out of bounds. The sills, particularly where they meet the front and rear arches, can rust quite badly. "The rear arches on the bottom corner seem to suffer because it's like a water trap," Hutton says. It's a similar story with the front panel, as the spare wheel well tends to collect water and leaves. There is a drainage hole, but if it's not cleared out, water sits in the bottom and rots the metal right through.
Floors are another problem area, but complete floor replacements are still available. However, if you don't address the sill issue first, the corrosion can spread to the replacement floors if left unchecked. New old stock panels can still be picked up from Italy, and good-fit, reproduction panels are sold by companies such as Rhibo.
Early cars tend not to have too many external trims, although chrome bumpers are the obvious exception. Again, availability in Italy is much better than the UK, where Hutton reports that early metal bumpers are very hard to come by now. "You can get reproduction items, but they seem to rust very quickly," he says. Later cars' plastic bumpers are much easier to find for not a great deal of money. Later models also featured plastic mouldings that bolted onto the side panels and these are more readily available. "Hubcaps and wheel trims are pretty easy to come by, too," confirms Hutton.
If you have a car that needs glass, though, this is trickier. Early cars lacked a heated rear window, and these non-elemented windows are quite hard to find, and don't come up for sale very often. Heated rear screens are another matter, though, and can be picked up for next to nothing, says Hutton. It's a similar story with early car windscreens that featured a seal which included a chrome insert. These are now obsolete and just don't exist anymore. Later models' items are still obtainable, though.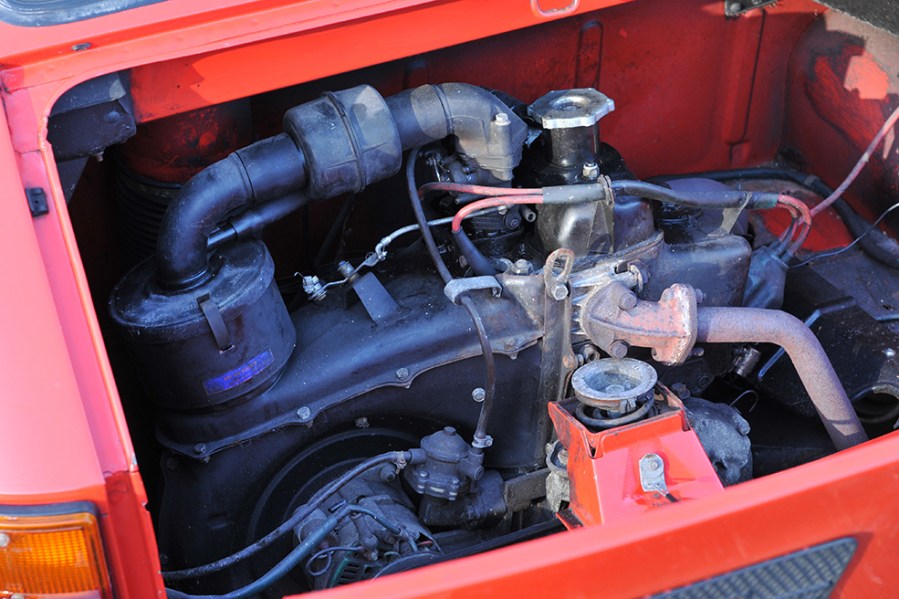 Engine and transmission
The Fiat 126 began life with an air-cooled, two-cylinder 594cc engine, which developed 23bhp. A 652cc unit with the same power output was introduced for 1977, with torque bumped 3lb.ft to 32lb.ft. The water-cooled, 704cc 126 BIS produced from 1987-1991 developed 26bhp. Engine parts for all versions are still fairly easy to pick up, and Hutton explains that because owners and tuning companies started to modify the little units, complete engine tuning kits can now be found that give an eight or 10bhp increase – quite a boost when only have around 25bhp to begin with. Companies such as Motobambino, Auto Bella, and Fiat Classic are specialists that cater for most engine-related and other 126 parts.
Ignition system condensers are a weak point, and Hutton always recommends that owners carry a spare condenser and set of points. Brand new condensers can be picked up for £10, while an ignition service kit can be had for around £37. Electronic ignition conversion kits can also be had for under £50 from specialists such as AccuSpark. Engine mechanicals are pretty robust, but the Bis model is especially prone to head gasket failure.
All 126s had a four-speed transmission. "They can jump in and out of either first or reverse gear because they don't have synchromesh. It may be a gearbox mount issue which is around £10, and maybe an hour, to rectify, but it can also be the gearbox intervals," Hutton says. Check for jumping gears when test driving a potential purchase, but diagnosis might be difficult unless you get underneath the car and examine the gearbox mounts to see if they have perished.
Servicing a 126 is straightforward, and you don't need to be hugely mechanically minded to work on them. The car doesn't even need to be jacked up to get to the oil sump plug. There is no inbuilt oil filter, just a centrifugal one, which only needs cleaning out and refitting. The fan belts are on shims so are easily adjustable, too.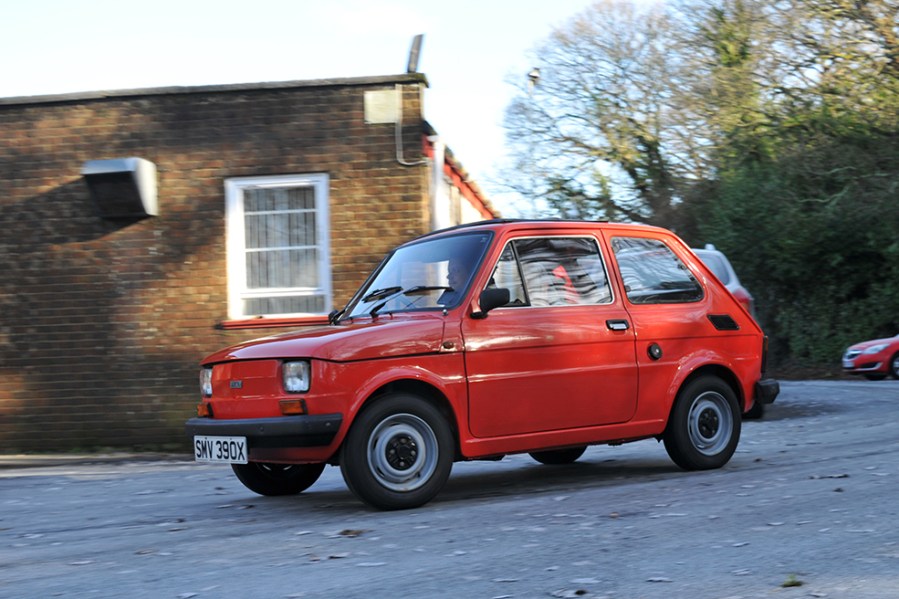 Suspension, steering and brakes
The Fiat 126 uses a leaf spring at the front, with a shock absorber on each side. At the back, there is a conventional shock absorber and spring arrangement. "The steering set-up is straightforward," says Hutton, "it's either a rack or a box." The boxes are easy to get hold of, but right-hand drive steering racks are completely unobtainable. So if you've got a problem with a right-hand drive steering rack, you're looking at potentially spending hundreds of pounds, even if you can find one. The track-rod ends can be replaced, but even a professional reconditioning might not solve any play in the box.
With drum brakes all round, stopping power isn't a Fiat 126 strong point, even on 1976-onwards cars with larger 185mm cylinders. If the brake fluid boils, the pedal can sink to the floor. Front discs are a common upgrade, with many owners using items from Pandas or Puntos. Hutton says this is a fantastic and very worthwhile upgrade. "It's £250-£300 all in, and I would recommend it to anyone," he says. The only downside is you lose the ability to use the original 12-inch wheels; you need 13-inch rims to clear the callipers.
Interior, trim and electrics
Italian cars of the 1970s suffer a bad reputation when it comes to build quality, but as the 126 had very few items to go wrong in the first place, there aren't too many issues. Common issues include the lighting stalk; if the contacts are dirty or rusty, you can get problems with indicators and high/low headlight beams. A brand-new stalk can cost as little as £30.
The headlights themselves are a more critical issue. Right-hand drive units are now completely unobtainable, and while left-hand drive units can be converted, the right-hand lights are sealed units. If you do find one, pre-used units can fetch around £150 per side.
Otherwise, electrics tend not to be problematic, confirms Hutton. "To be honest, people say, 'oh, Italian electrics', but while I keep a condenser in the car – because that's obviously electrical and does fail – in terms of the horn, the lights, the indicators, the dash lights or the oil pressure light, I've never had any issues with any of them," he says.
Interior trim is interchangeable between models, and is common practice. "The original car didn't have headrests," says Hutton, "so the seats come to the middle of your back. On long trips, they do sometimes get quite uncomfortable." Early and late models share the same seat runners – also the same as the contemporary Fiat 500 – so the seats are a commonly exchanged interior part.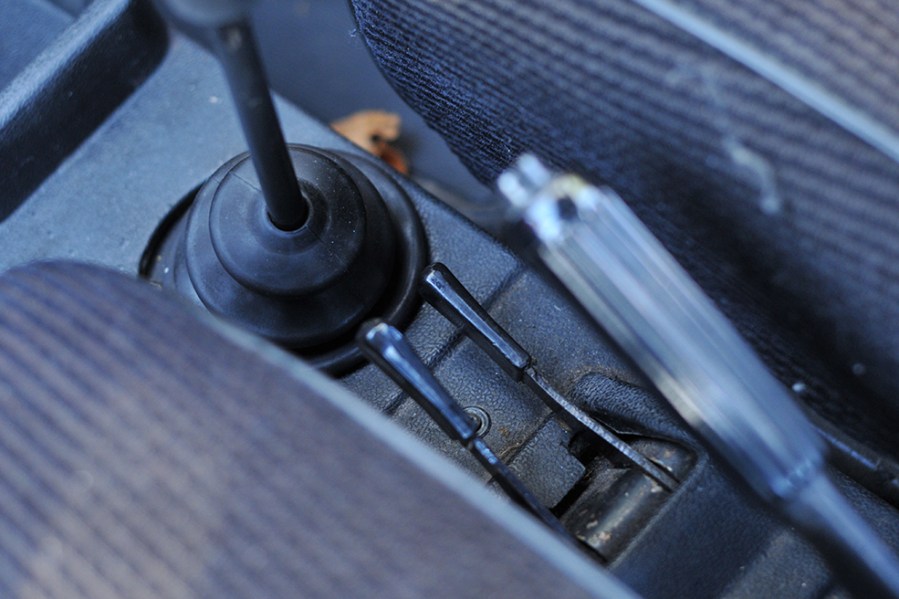 Fiat 126: our verdict
Largely forgotten, the Fiat 126 has a classic car charm of its own. Its square-edged lines may not be to everyone's' taste but owners fall in love with them very quickly. "They're just so fun, and you get so much attention if you drive down the street," says Hutton. "It's quite ridiculous how many people stop, point, smile, take photos, and laugh," he continues. Other small car classics such as the Mini and 2CV may be far more ubiquitous, but a nicely turned-out 126 is distinctive and has much head-turning, starter classic potential. After all, if a 126 is good enough for huge Hollywood movie stars like Tom Cruise, then it's good enough for the rest of us…
With most parts in plentiful supply, providing you find a good one, the diminutive 1970s Fiat still has a lot going for it. Owners are enthusiastic and love their cars, and organisations such as the Fiat Motor Club (GB), and Fiat 126 Club UK offer a huge wealth of both support and information. Online forums such as club126uk.co.uk are useful resources, too.
Perhaps unsurprisingly, the first examples of the 126 – notable by their different dashboard, steering wheel, carpet and wheels – tend to fetch the most money, with very nice examples in really good condition selling for around £7000. At the other end of the scale, project cars can be picked up from as little as £500, with other cars including later Polish cars that have been personally imported achieving £2500. Special editions such as the early 1980s De Ville can fetch £5000-£5500 if in good condition.
When buying a 126, Hutton advises to always start with the rust situation and work backwards, as that's the most crucial thing for value and determines whether a car can be put back on the road or not.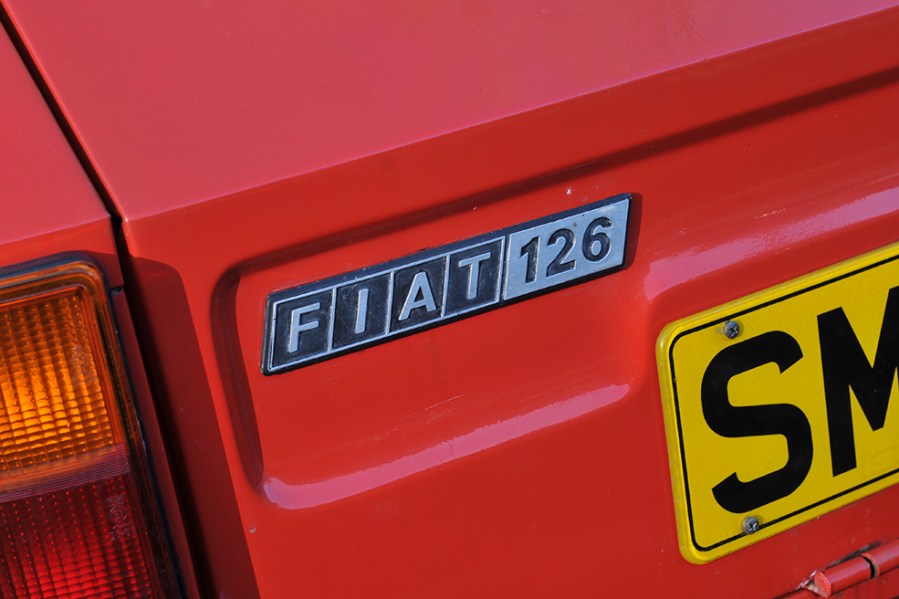 Fiat 126 timeline
1972
Unveiling at the Turin motor show and start of production at the new Cassino plant in Italy.
1973
Right-hand drive UK sales begin. The first Polski Fiat 126p rolls off the Bielsko-Biala production line. Canvas sunroof option.
1975
Polski Fiat 126p production begins in the appropriately named Polish city of Tychy.
1976
Revised dashboard and steering wheel; Personal and Personal 4 special editions launched (marketed as DeVille in UK).
1977
Uprated 652cc engine and larger 185mm brakes.
1978
594cc engine production stops.
1979–1981
Black, Silver, Red and Brown special editions introduced with more refined interiors.
1980
Fiat 126 production ceases in Italy, after 1,352,912 cars produced.
1985
650E model introduced, with higher 8.0:1 compression ratio and revised ignition settings.
1984
Technical and body changes introduced with 126 FL.
1987
Water-cooled 126 BIS arrives with 704cc engine, and rear hatchback.
1992
Last Fiat 126 imported to the UK, replaced by the larger Cinquecento.
1994
'EL' model introduced using very similar parts to the new Cinquecento.
1997
Catalytic converter creates 'ELX' variant.
2000
Happy End model sees the end of 126 production after 4,673,655 units are built.