So, you want a practical open top classic? From BMW and Land Rover to Saab, we pick out some of the best open-top classics for all budgets.
Let's be honest, what's the summer for if it isn't for getting wind in your hair? And for those who are single and carefree, that's fine; it's why the Mazda MX-5 was invented after all. But what if you have responsibilities? A need for luggage space, maybe children – then you need something with four seats. But this doesn't have to be an issue if you're canny, because since the inception of the motor car it's been possible to buy something family-sized and topless. From the Austin Seven to the Morris Minor, the Triumph Herald to the Crayford Allegro and the Hillman Super Minx, there's a classic four-seater convertible for all tastes and budgets.
And as we move forward into the 1980s and 1990s, the choice of classics available for family fun in the sun is even wider. From Teutonic titans to Brit bruisers and even a slinky Swede, here's our pick of retro classics with open air appeal for all.
Mercedes W124
Following in the footsteps of the Crayford W123 St Tropez conversion – and its own convertibles of the 1960s – Mercedes launched a drophead version of its 300CE-24 coupe in 1991. This was followed by a drophead version of the 12valve 300, and upon the W124's facelift, a 2.2-litre four cylinder joined the now-sole 3.2 litre six cylinder. Mercedes anoraks will note that – as with the estate and coupe -the convertible gained a new model code. This car was, officially, the A124.
W124 convertibles have never really been cheap, though prices did dip around ten years ago. They've certainly firmed up since – you'll need around £5000 for a nice E220 and up to double that for a good six cylinder. Options like leather and air conditioning make these cars more desirable, and more valuable accordingly. W124 convertible values are still rising, making this one of the wisest investments on our list.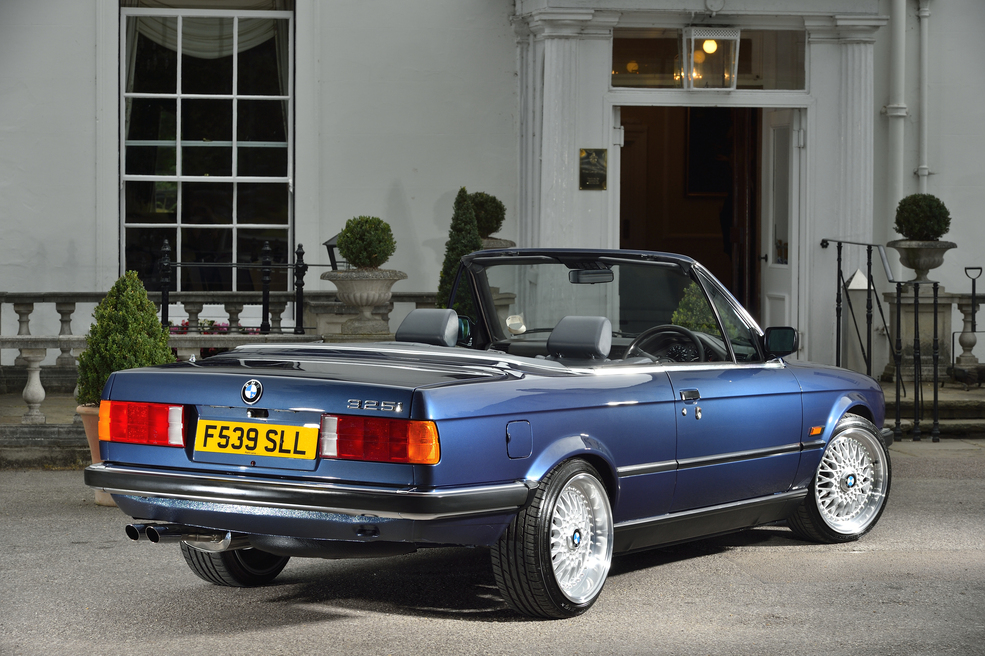 BMW E30
The BMW E30 convertible has been hot property for years – with Quentin Willson recommending them in the mid-1990s as a valid alternative to the Triumph Stag. And why wouldn't it be? Everything that made the E30 so popular among the stockbroker belt is still present – a simple rear-wheel drive chassis, quality fittings, compact yet spacious body and a range of engines to suit all tastes.
Convertible models ranged from humble but efficient four-pots through to the really rather amusing 325i, with manuals for keen drivers and automatics for those who'd rather waft along in timeless elegance. Like the Merc, values are climbing for the E30 now – the Baur models with fixed window frames make smart buys, but the in house full convertible is a better investment.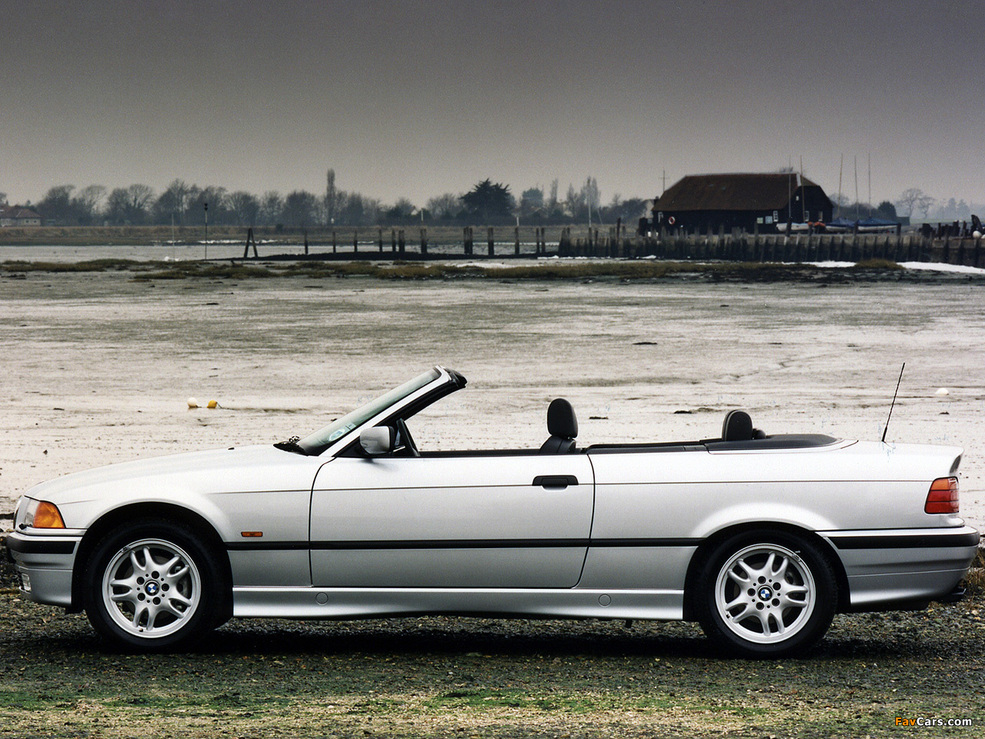 BMW E36
Priced out of the E30, or maybe you want something more substantial with more toys? BMW didn't stop at that. Its replacement, the E36, was a newly competent model designed to take on the Mercedes 190 and Audi 80 head on. And as arch rival Audi had a convertible, so must BMW once again with the E36. Again, Baur did some fixed-side jobs (based on the four door saloon), but by far the more plentiful are the in-house two-door models based on what BMW was now calling its 3-series Coupe. Base model was the 1.8-litre 318i, though six-pots, through to the 328i convertible were also available. Unsurprisingly, the 328i is the most desirable – though 323is and 325is offer similar thrills for less money. Top of the tree – and vastly more valuable – is the limited M3 cabrio.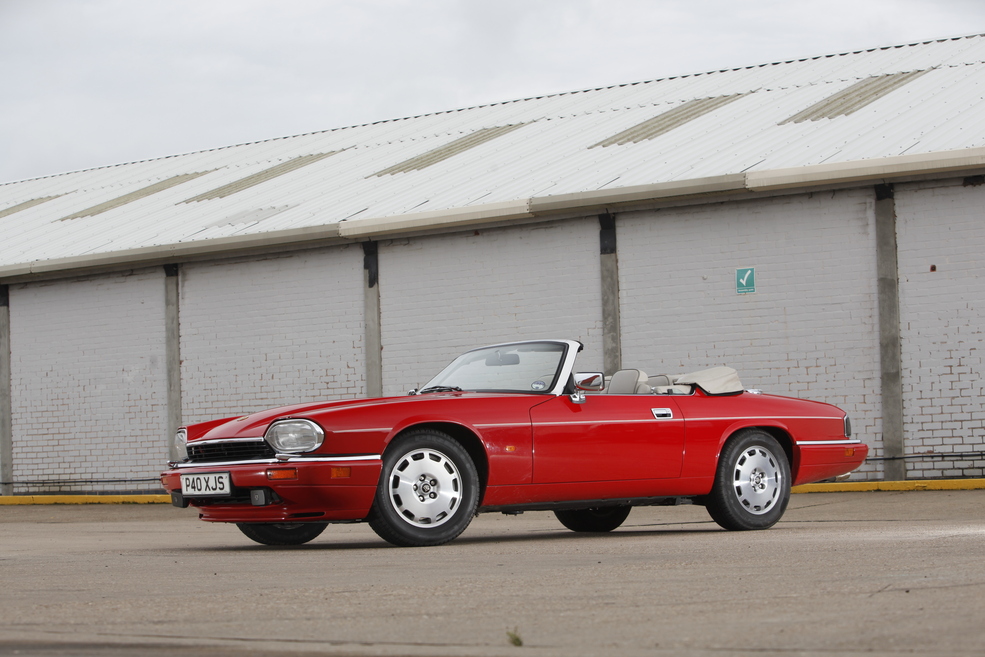 Jaguar XJS
Perhaps we're stretching the definition of four-seater with this one – we certainly wouldn't be able to take staffers Skelton, Bell, McKay and Miller on a continental tour in any XJS, let alone the XJ-SC cabrio or XJS convertible. But if you have young children and you don't want to sacrifice luxury in your convertible, an XJS might suffice until they're too tall to fit.
Available with the 3.6-litre six, the XJ-SC was a fixed-side convertible in the Baur style. Rear seats (as with its successor) were optional. The later full convertible was launched with the V12 engine only, though following the 1991 facelift, it became the sole convertible body and available with both engines.
XJ-SCs are the affordable entry point into drophead XJS ownership, but the full convertible is better for investment purposes. We'd focus on the sixes – the V12 is scarcely faster in the real world, has higher fuel and service bills and is a far more complex car to own.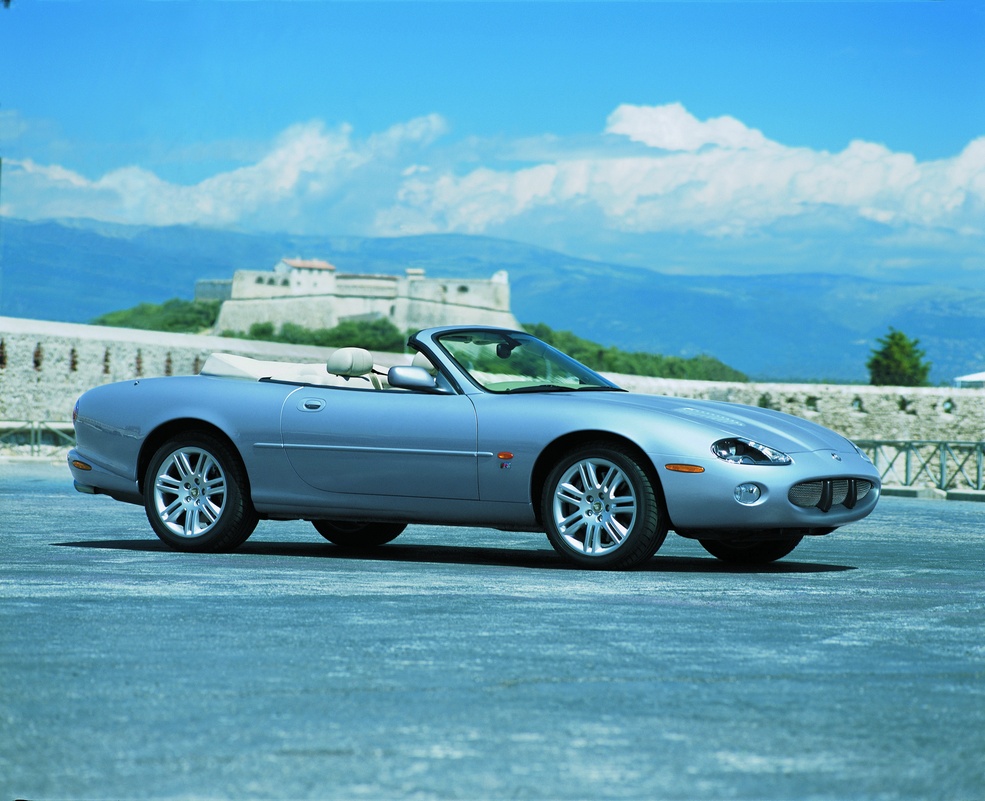 Jaguar XK8
Like its sister the XJS, this one isn't really a four-seater to consider if you're hoping to carry four reasonably sized adults. Even by Jaguar standards of the 1990s, rear seat accommodation is limited and is certainly better left to children or luggage than to adults on longer journeys. But unless you need it as your sole car for entertaining clients, do you really care? It's one of the most beautiful cars of the 1990s, it's got a thunderous V8 engine (which in the case of the XKR is supercharged), and the boot's big enough to cater for a romantic weekend getaway.
The other reason why we would be trying with all our might to justify the XK8 as a viable four-seat purchase to those who might try to make us see sense, is that if you look at historic trends for values on drophead Jaguars, it's a northward graph. XK8s are just starting to follow that trend – in fact, we would be so bold as to say that of the cars on this list, the XK8 is probably the wisest purchase from an investment perspective.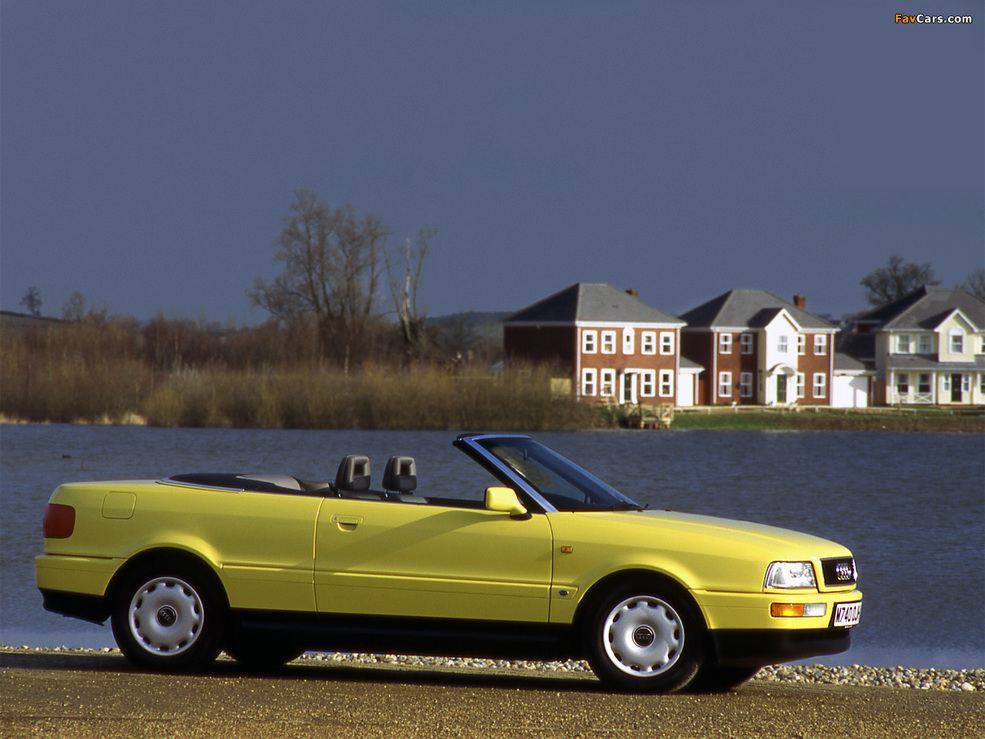 Audi Cabrio
Like the Reliant Scimitar and Princess Anne, there's a royal link we have to get out of the way before we talk about the Audi Cabriolet. Princess Diana had – and was reputed to love – an Audi Cabriolet. There. Done.
Now we can get on to talking about the car. Available with arrange of engines from 1.8 to 2.8 litres and spanning four and six-cylinders, the Audi Cabriolet was basically a B4 Audi 80 Coupe with the roof sawn off and some strengthening work completed. It appealed to the same sort of people as the venerable Saab 900 cabriolet – people who wanted a quality car with a nice image, but didn't want something so overtly sporting or flash as a BMW 3-Series.
Most desirable today are the V6 models, but a good 1.8 or 2.0 makes for a practical and cheap-to-run daily driver classic. And when just £2500 can get you into something very presentable, why would you not?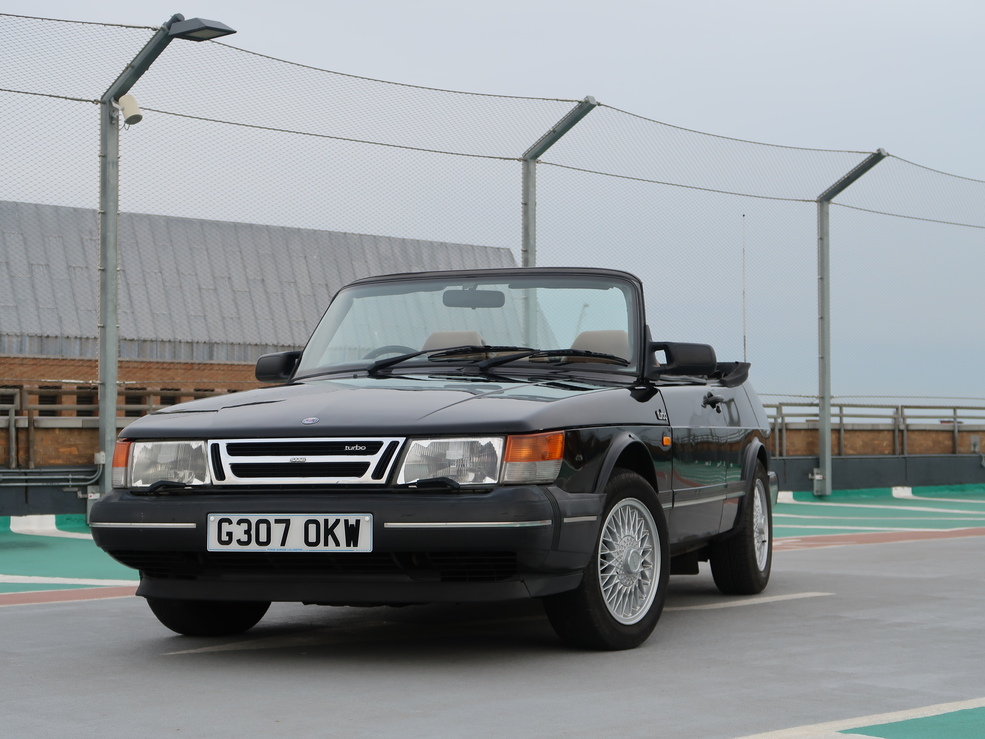 SAAB 900
Because you were looking at spending a little bit more on a Saab 900 instead. Despite constant press assertions about Swedish quality, these cars were actually built under licence by a Finnish company called Valmet, which handled a lot of Saab's excess capacity or special issue projects. All old-generation 900s used Saab's 2.0 B204 engine, derived from the design developed in tandem with Triumph. Most desirable are the turbocharged cars – many say that the LPT is a more drivable proposition, but the full fat 900 T16 models offer truly hilarious turbo boost. If you want to find out just how special these cars are, stay tuned on our sister YouTube channel Classics World, where our Production Editor will be reviewing the project car restored in sister title Classics Monthly. Being an old Saab, it should last forever – though it's worth keeping an eye out for corrosion when looking at potential purchases.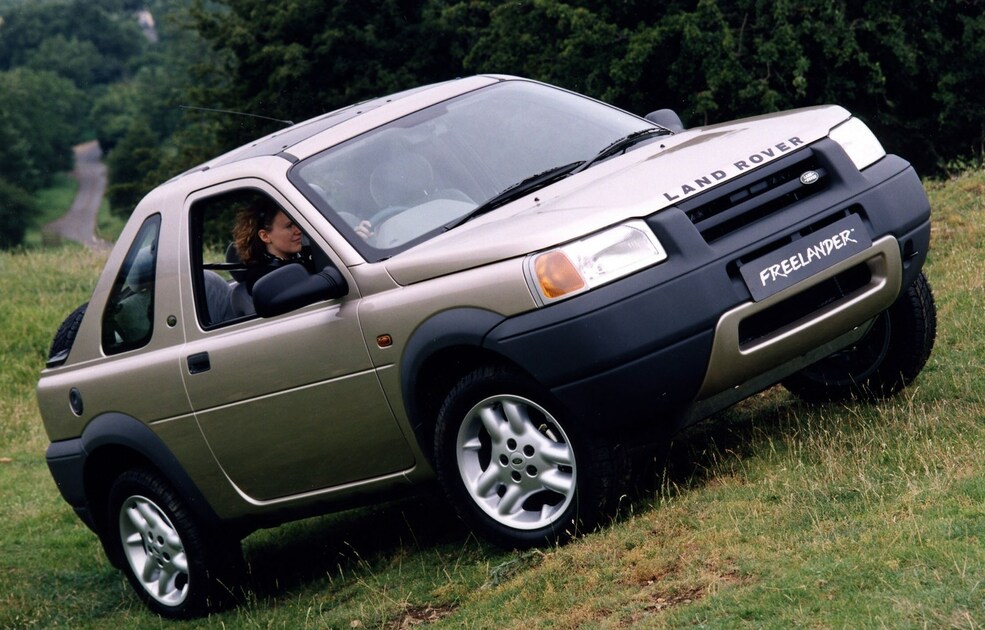 Land Rover Freelander Softback
OK, so this isn't very like the other cars on our list. Yes, its roof is a bit more like a tent than a hood. No, it's not a slick and sporting cruiser. But unlike the rest of the cars on our list, the Freelander Softback isn't just good for soaking up the rays on the tarmac. You can take it into the wilderness for some sunbathing away from everyday life.
The concept was a good one. Take one three-door Freelander, remove the rear end and substitute a hood, fit glass removable panels to the roof in the style of the 200 Coupe. Stand back and watch the order book fill up. The only snag was, it didn't. Freelander Softbacks are rare today, but that just means they turn more heads as classics. And it shares the Freelander's easy parts availability and go-anywhere attitude. Why wouldn't you want one?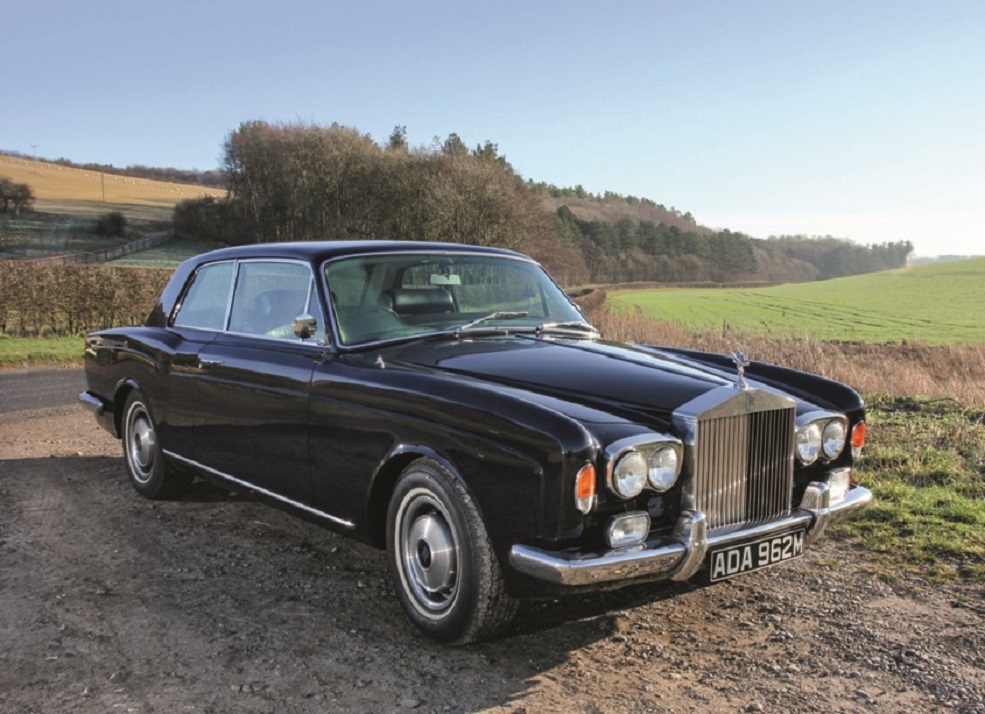 Spend more?
Rolls-Royce Corniche
We can't write about four-seat convertibles without mentioning the Daddy, the Rolls-Royce Corniche. Based on the venerable Silver Shadow and Silver Spirit ranges, it uses a 6.75-litre V8 to develop adequate power and torque. The real figures don't matter, because a car like this is about wafting down the harbour at Monaco and soaking up those admiring glances.
Corniches aren't cheap. But then, what coachbuilt Royce or Bentley ever has been? And if you can afford to indulge in this pinnacle of British craftsmanship it's an investment that's only ever going to go one way. Our buying guide last month will tell you all you need to know.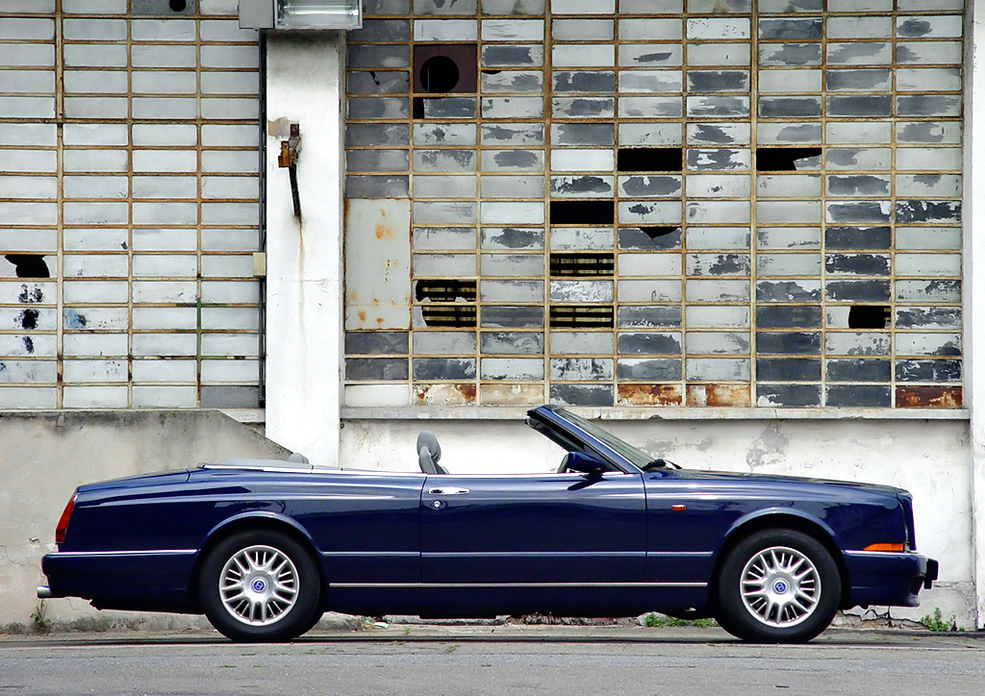 Bentley Azure
But maybe a Corniche is that little bit too ubiquitous? Its sister Bentley model, the Continental convertible, was looking long in the tooth by the 1990s. And the Continental R coupe was a thing of beauty, so it was only natural that it would be booked in for a session with Crewe's local guillotine. The Azure which resulted was a true grand tourer – comfortable, filled with toys, powerful courtesy of its turbocharged 6.75-litre V8, and special in a way that few cars have been before or since.
The only snag with the Azure really is finding the right car. Because when you buy a car like this you tend not to want to sell it, a lot of the examples you'll find for sale will be cars in flamboyant colour schemes or tired. We'd advise sourcing from a dealer – you'll pay about £70,000, but they won't depreciate, and you'll end up with a better example.
Spend less?
Mercedes CLK
The CLK convertible hasn't quite captured the public imagination in the same way as the preceding W124. Targeted more definitely at the BMW 3-Series market, the smaller car was fitted with a selection of supercharged engines drawn from the SLK range, bolstered by the appearance of a 3.2-litre V6, a 4.3-litre V8, or the thunderous 5.5-litre AMG V8.
Best for all round use would be something like a CLK230K automatic, with plenty of toys and in a sober and restrained colour combination. The issue with finding a car like this is twofold; interiors which looked great in 1999, are less so in 2019. We'd look to spend up to £2500 on a good one, but they can be had for under a grand if you really aren't too picky.
Peugeot 306 Cabriolet
Bargain of our bunch is the humble Peugeot 306 Cabriolet – styled by Pininfarina and available pretty much from scrap money. Based on the best-handling small hatch of the 1990s – and with new lines making it a veritable cut above the average Astra and unexceptional Escort cabrios of the same era – the 306 earned itself a reputation as one of the best budget ragtops on the market. Our pick would be a nice 2.0 manual in a bright colour – yellow's a perennial favourite. Best value are the late phase 2 and 3 cars; phase 1s are more desirable and more expensive, but in time will also prove to be the better investments.
Conclusion
Our budget range of £2500-£25,000 means there's a wider range of classics to choose than you might expect – and our picks above and below show that four-up and top down can be two coexistent qualities in cars for all. Whether you like the simplicity of something like the BMW E30 or the complexity of the Jaguars, the off-road capabilities of the Land Rover or the speed of the Saab, each of our choices makes a compelling family classic. The ubiquity of the majority means that finding a good one shouldn't be beyond the wit of man, either. And while it might seem a little late to be advising on classic convertibles now the British summer is all but over, remember that the end of summer is the best time to catch a convertible bargain.