XJS buyers had to wait eight years before Jaguar finally offered a cabriolet derivative, and a further five years for a full convertible. Now though, this duo of open-air Jaguars provides plenty of temptation to those seeking wind-in-the-hair premium motoring. Here's what you need to know before buying one.
Anyone in the market for an open-top version of the long-running XJS finally had their wish come true via the arrival of the XJ-SC in 1983, a model that featured targa-style removable hardtop panels and a fold-down rear window. It was the closest that Jaguar had come to creating a ragtop version of its sporting coupe (which was already eight years old by then), but inevitably there were enthusiasts who still craved a full convertible. And fortunately for them, Jaguar management was listening.
The arrival of the logically-named XJS Convertible in 1988, replacing the XJ-SC in the process, brought with it a newly strengthened bodyshell to ensure extra rigidity. And what an impressive looking vehicle this was, finally providing XJS fans with one of the most elegant soft-top experiences of the time. At long last, what many had perceived to be an ugly duckling thirteen years earlier had matured into the proverbial handsome swan.
One of the most important developments in the history of the XJS, however, occurred at the same time as the XJ-SC's debut with the announcement of a six-cylinder engine for both the new open-top model and its coupe cousin. No longer was the classic 5.3-litre V12 the only power option, with the all-new 3.6-litre 24-valve AJ6 straight-six helping to boost sales significantly. Although the V12's power output of 291bhp (for the 1983-on HE model) was always the ultimate, the AJ6's initial 221bhp was powerful enough for most buyers' needs. The XJ-SC was launched solely in six-cylinder guise, although Jaguar did belatedly announce a V12 version in 1985.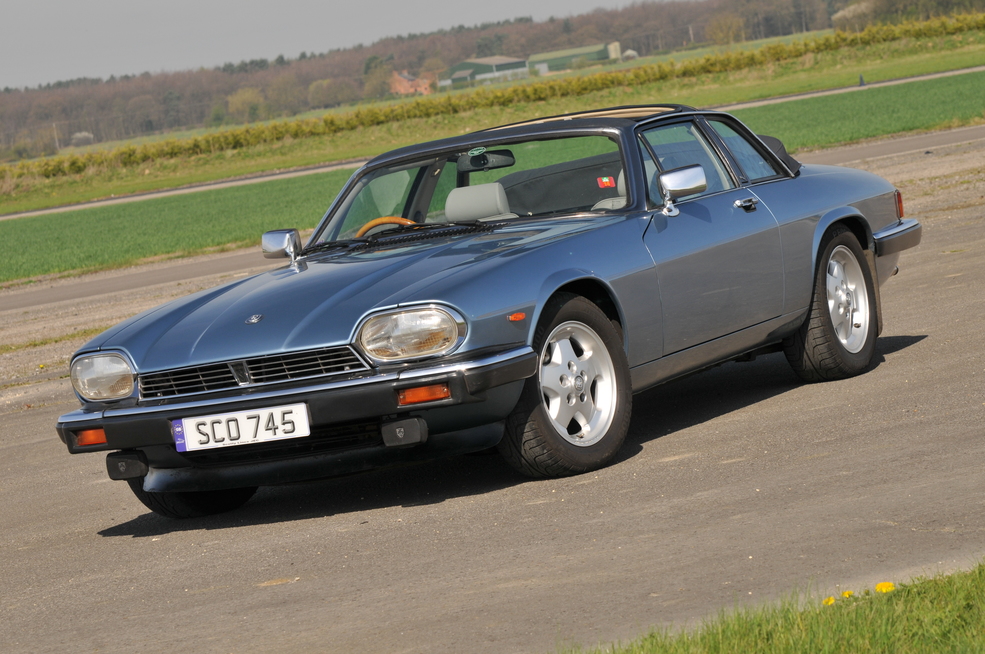 CHOOSE YOUR MODEL
The arrival of a six-cylinder XJS did wonders for sales, helping it to remain competitive and popular well into the 'Nineties. Updates continued during that decade, with 1991 bringing a subtle but welcome restyle as well as an upgrade to 4.0-litre capacity for the six-cylinder engine, while May 1992 saw the legendary V12 powerplant become a 6.0-litre unit – with power increased to 313bhp as a result. With the new XK8 waiting in the wings, the final XJS convertible rolled off the line in 1996, ending one of Jaguar's most successful open-top sportsters.
Your choice of model now will depend as much on your available budget as on your personal preferences, as the XJ-SC tends to offer slightly better value on today's market. It's true that you're not getting the full soft-top experience thanks to its part-targa design, and neither is it as sleek as the Convertible in top-down guise, yet the XJ-SC has a pleasing style of its own.
In terms of your engine choice, much will depend on whether you value fuel economy above the smoothness and obvious allure of a V12, with the 3.6 six-pot likely to return low-20s to the 5.3 V12's mid-teens in terms of miles-per-gallon (although those figures will vary according to your driving style). Similarly, your choice of an early- or late-spec car will be very much cost-driven, as the final Convertibles from 1995 and '96 now tend to command a premium on the open market when presented in superb condition with a sensible mileage. Whichever variation on the open-air XJS theme you opt for, however, there are plenty of factors to bear in mind before you take the plunge.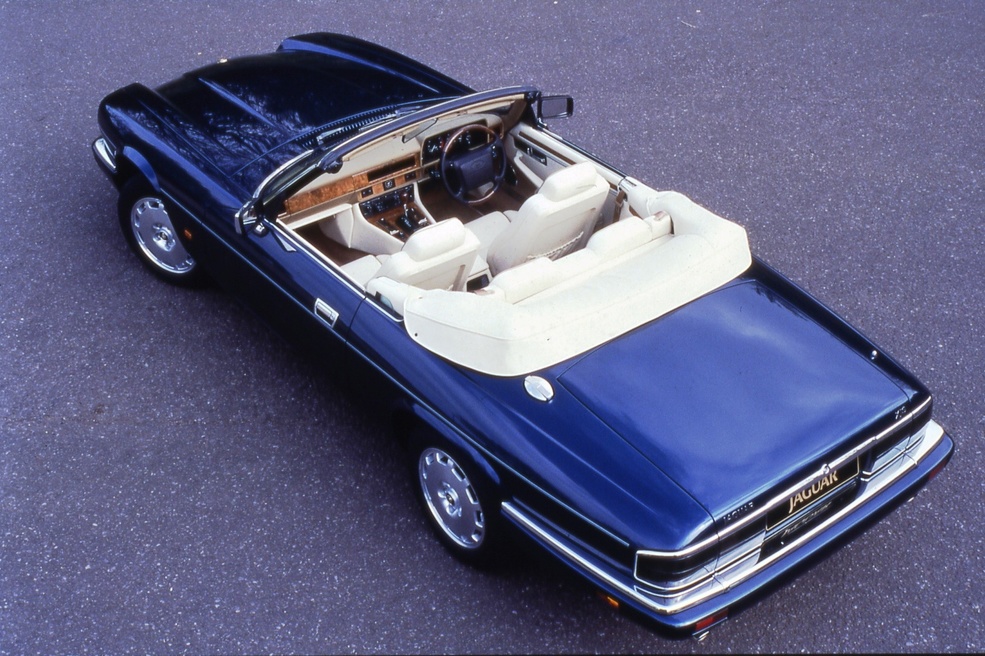 BODYWORK ISSUES
Whether you're buying an XJS Cabriolet or Convertible, it's essential that you carry out thorough checks for rust before purchase. Although 'Eighties-onwards cars such as these were better protected than the earliest XJS models, there's still plenty of potential for trouble, as even the youngest ones are now over 22 years old. Underneath the car, for example, start your inspection with the jacking points, as rot here can result in holes and general weakening of the area; push firmly around the jacking points for signs of weakness, and be suspicious of any uneven surfaces or fresh underseal. The XJS's floorpans are also prone to rot, particularly around the seatbelt mountings.
When it comes to outer panels, the bottom of each front wing (where it meets the sill) is particularly vulnerable to corrosion. Check that the bottom of the wing is flush with the sill; if it isn't, then assume that a less-than-perfect repair has been carried out. The wings also need checking around their headlights and wheelarches, as well as along their top edges; new wings are available (with pre-1991 versions costing around £485 per side from David Manners), but are you really on the look-out for a project car?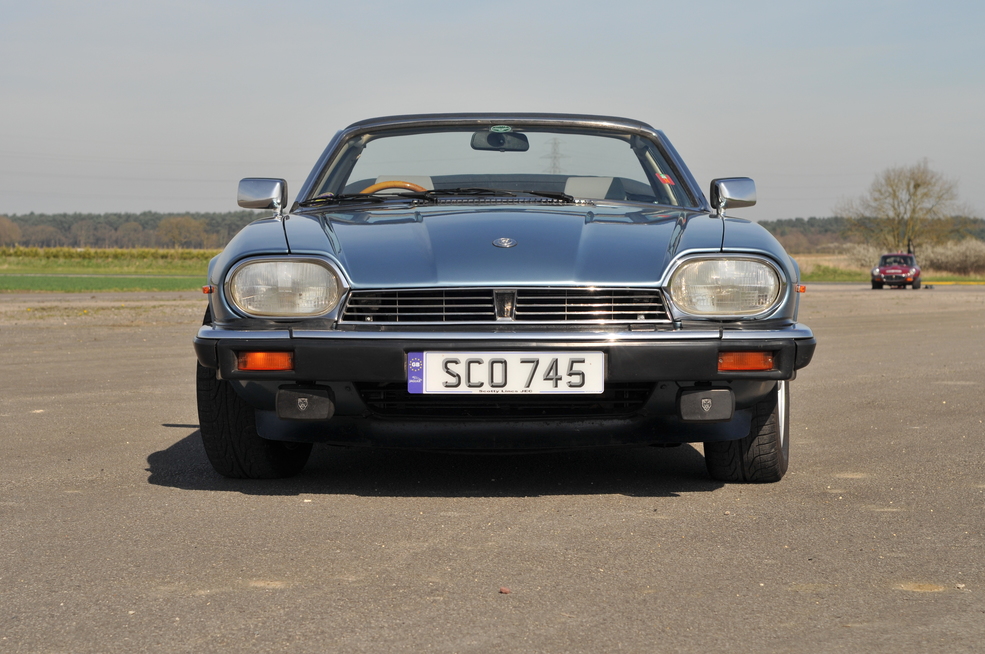 Rot around the rear wheelarches is common, plus the front lower edge of each rear wing (where it joins the sill); if there isn't an obvious seam here, then the area has been poorly repaired and filled over. If the rear wing shows such signs of rot, SNG Barratt will sell you a full-length lower rear wing repair panel (either side), priced at just under £285 for a 1991-on model. You also need to check each sill, as these can rot through; examine the sill closing plates from under the wheelarches and look for any signs that cover sills are hiding rusty originals. You should also check each door for signs of rust or repairs, as corrosion to both skin and frame isn't unusual.
Just because the post-facelift (1991-on) XJS was galvanized from new doesn't mean you can relax when it comes to rust, with one of the most common areas being around the windscreen scuttle – a tricky and expensive area to repair properly. Don't fall into the trap of assuming that a late-model XJS needs fewer checks when buying.
ENGINE AND TRANSMISSION
So which powerplant takes your fancy? Though many buyers might baulk at the thought of running (and maintaining) a V12, Jaguar's classic powerplant is an inherently reliable unit – as long as its owner is fastidious when it comes to maintenance. Its coolant must be replaced every two years (using good quality antifreeze), for example, as the radiator tends to silt up quickly. If the coolant in the XJS you're thinking of buying looks brown rather than clean and green, then find another car.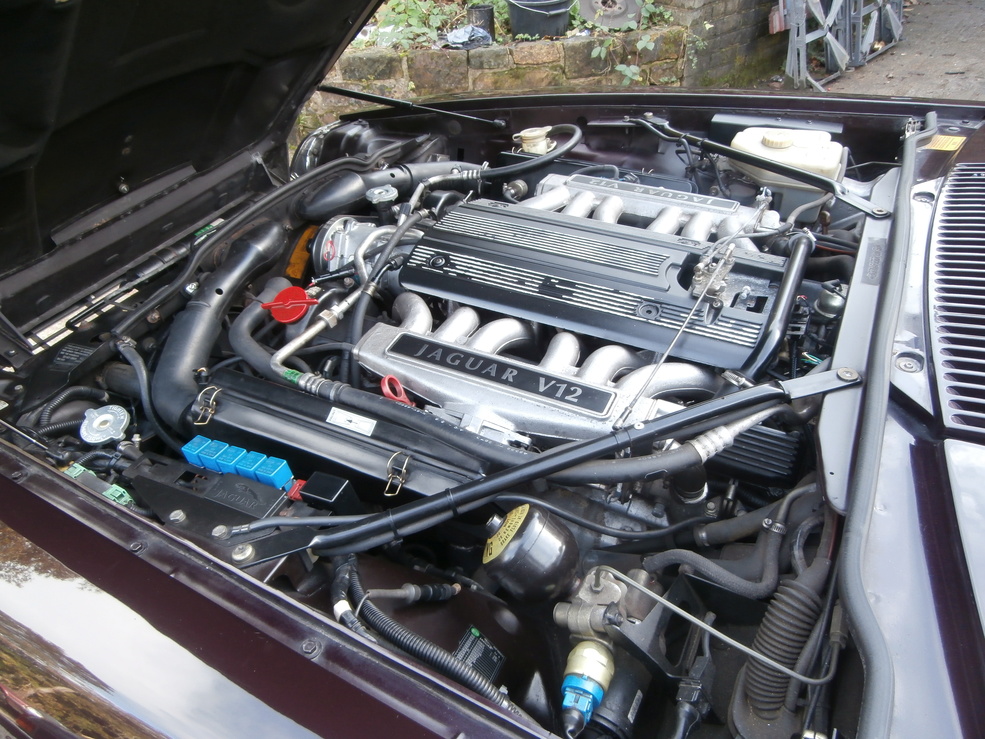 The V12 is famously smooth, with only the rattle of a loose timing chain (a common feature on higher-mileage cars in particular) to spoil the serenity. If the engine you're listening to seems noisy, then walk away. When buying any XJS, the lack of a service history or proof of maintenance should set alarm bells ringing.
The straight-six AJ6 engine is also a reliable unit, with marque specialist KWE Cars reckoning on mileages of up to 150,000 before things start to get expensive – although, of course, this will depend on just how well-maintained it's been over the years. Having said that, it's not unknown for head gaskets to fail after just 50-60,000 miles, so make sure you carry out all the usual checks for coolant in the engine oil and vice-versa. Check that the oil pressure is at a healthy level and listen out for timing chain rattles, as the AJ6 (and 4.0-litre AJ16) unit is prone to this on higher-mileage cars, which will mean replacing both the timing chain and tensioner.
Most XJS V12s come with automatic transmission, with the smooth three-speed GM400 unit being replaced by a four-speed version of the same 'box in 1993. However, the AJ6-engined models started off with a Getrag 265 five-speed manual transmission, joined in 1987 by an optional ZF 4HP22 four-speed automatic. Whichever automatic gearbox is fitted to the XJS you're thinking of buying, check for smooth, quick changes up and down the gears, plus non-hesitant 'kickdown'. If there's any knocking from underneath, this is usually a problem with the gearbox mount, allowing the 'box itself to move. On manual cars, check for any crunching of the gears (particularly on first and second) and make sure there's no clutch slip.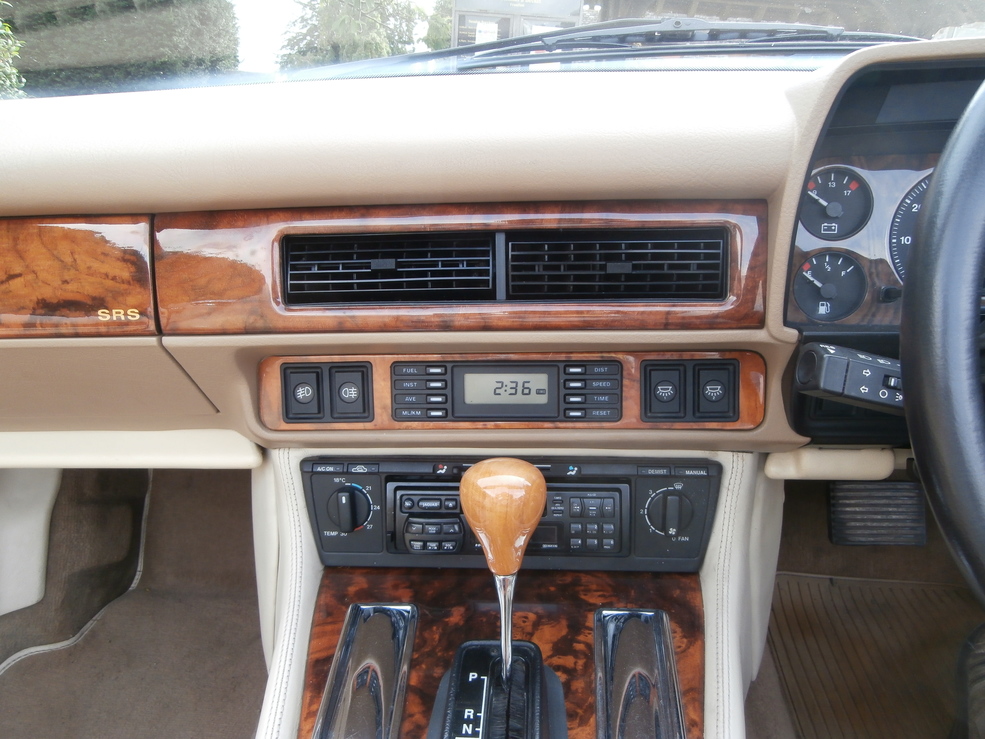 RUNNING GEAR CHECKS
When it comes to areas like steering, suspension and brakes, there should be relatively few issues on well-maintained cars, but you obviously still need to carry out the usual checks. Look for steering leaks and listen for any untoward noises when turning from lock to lock. On the braking front, the all-disc standard set-up has no inherent faults; check, however, that the discs and pads aren't at the end of their life, and ask when the brake fluid was last changed. When driving the car you're thinking of buying, make sure that it pulls up in a straight line when braking, as any tendency to pull to one side suggests a sticking caliper. If there are signs of wheel wobble when braking, you can assume that the discs are warped and will need replacing.
The XJS's twin-wishbone front suspension has top inner bushes that tend to wear out every 50,000 miles or so, allowing the wishbones to move around, which affects the tracking and causes uneven tyre wear. The rear suspension is contained in a subframe that also holds the differential; if possible, try levering down on the subframe mounts (with the body supported) to check for perishing, whilst rocking each wheel side-to-side to check the health of the hub bearings.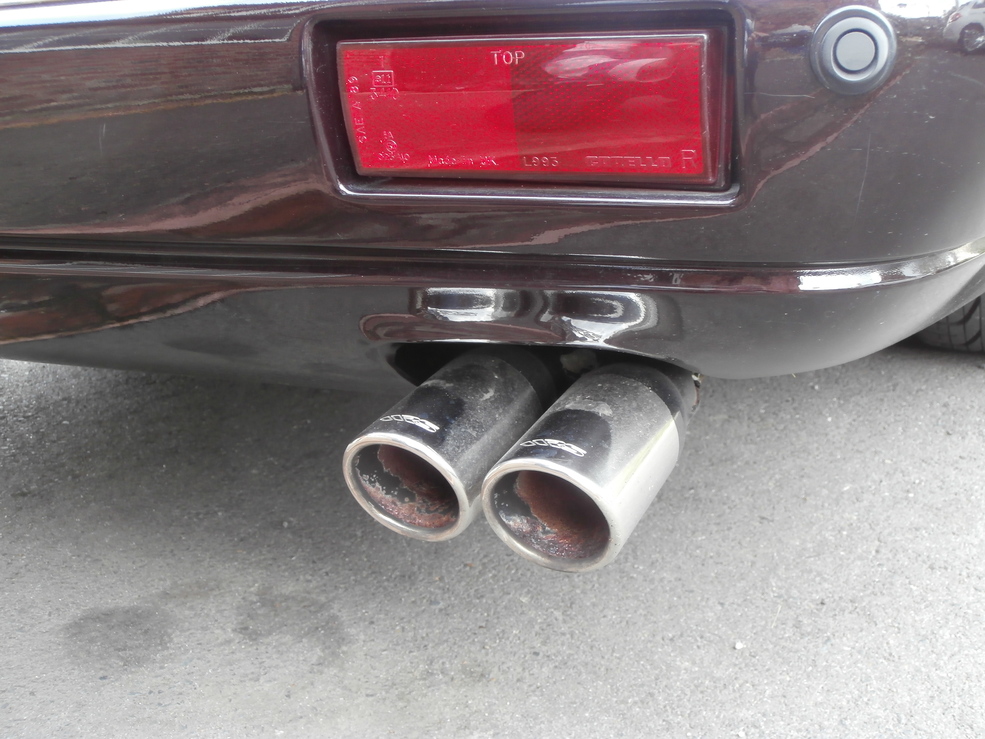 On your test drive, listen out for any whining noises from the rear end, and also check for bumps and knocking sounds on uneven surfaces. An XJS's ride quality is one of its best attributes, and so a noisy or uneven ride might suggest worn bushes and ball joints – or even wishbones and dampers that are past their best.
INTERIOR AND TRIM
Any XJS was a well-equipped car for its time, which means plenty of potential for things to go wrong. The electrics can be troublesome, so make sure everything is working as it should – including the electric windows, aerial and so on, whilst keeping an eye on any warning light glitches. You should, of course, make sure that the gauges are all functioning correctly.
If you're buying a Cabriolet, look for signs of leaks around the targa-style roof panels and the folding rear window section, paying particular attention to the condition of the latter. Similarly, if it's an XJS Convertible you're after, the condition of the hood is important when it comes to valuing the car. Bear in mind though, that a replacement hood needn't cost a fortune, with BAS International being one of the specialists that can help, offering original-spec hoods in a choice of colours from around the £585 mark (although you'll then need to factor in the fitting).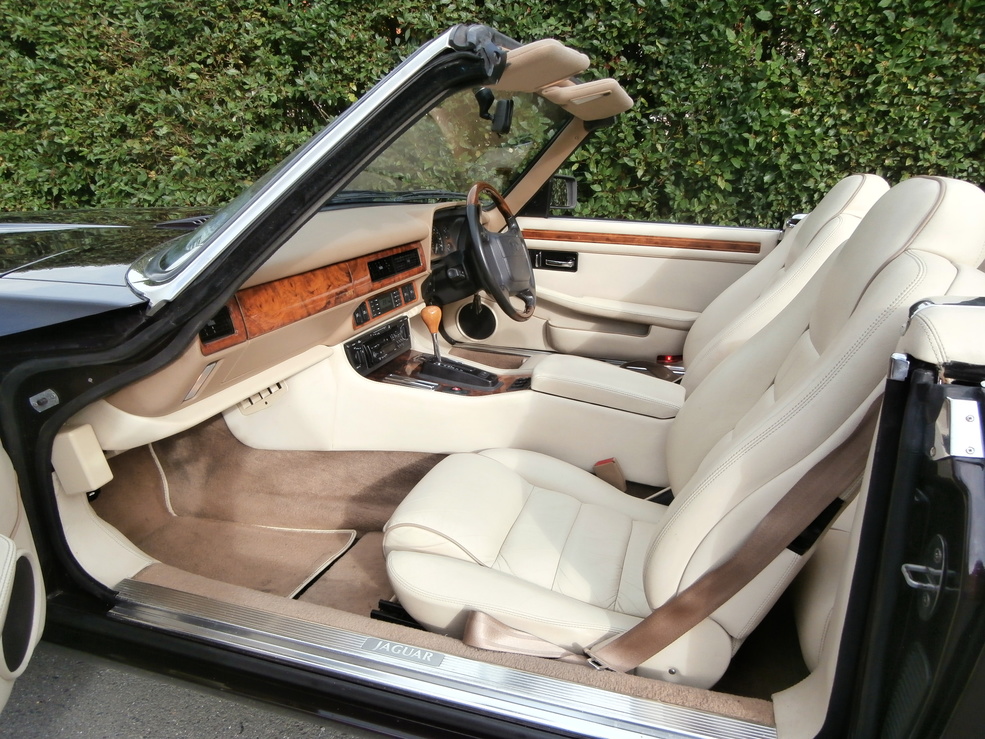 The XJS's well-trimmed interior tends to last well, but you should still check the leather upholstery for signs of wear and damage – particularly the side bolsters of the front seats. Also inspect the carpets for signs of dampness, which might be caused by the leaks mentioned earlier – or, in extreme cases, by rot around the scuttle and front screen. The wood-veneer used on the dashboard, centre console and door cappings can suffer from cracked or even flaking lacquer on neglected cars, so check this carefully as a professional repair will be pricy.
VALUES
The values of XJS-Cs and XJS Convertibles can vary widely, although it's the former that tends to offer the best value thanks to higher demand for the latter. Having said that, you can pay serious money for a Cabriolet in superb, low-mileage condition, with asking prices of £25,000-plus not unusual for a little-used example. Looking particularly tempting at the time of writing is the 1987 XJS V12 Cabriolet on offer with Clarkes Jaguar, a superb 39,000-mile car with an asking price of £18,950. Meanwhile, a well-presented XJ-SC with 80-90,000 miles under its wheels might set you back £10,000-12,000, while a roadworthy car requiring only cosmetic attention can usually be found in a private sale for £5000-7000.
When it comes to Convertibles, there's an even wider price gap thanks to what the very finest, late-model examples are now achieving. At the top end, for example, is Clarkes Jaguar's 1996 6.0 Convertible, an as-new car with just 6000 miles under its wheels and a current asking price of £85,000. On the other hand, the same company has a 73,000-mile 4.0 Celebration from 1995, an impressive example with a sensible asking price of £25,950.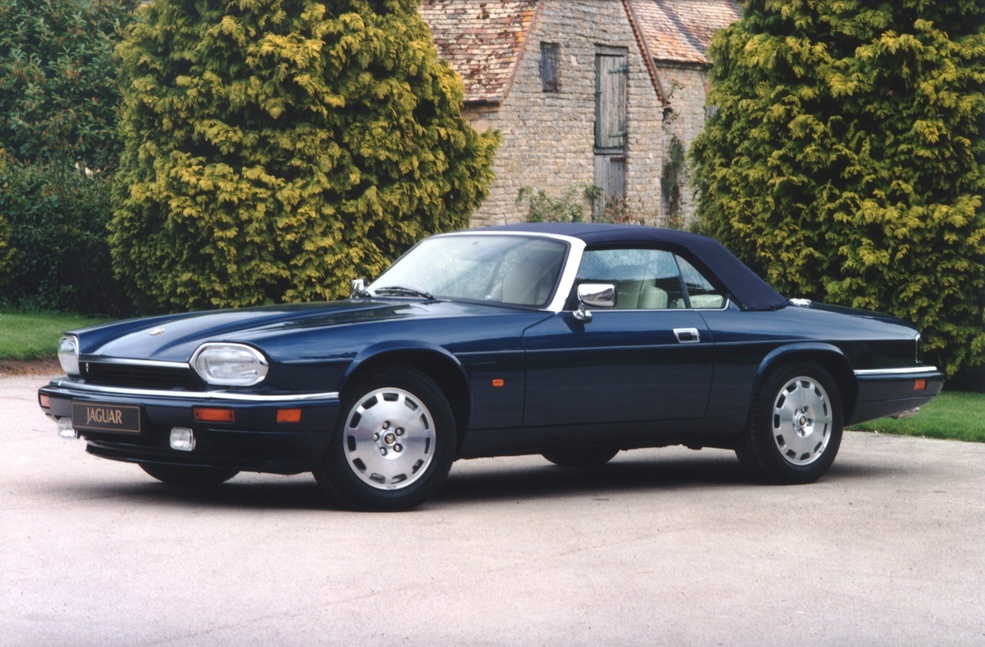 Convertibles being sold privately and requiring some work tend to start at around the £10,000-12,000 mark with a current MoT, while tidy examples that are ready to use and enjoy can be had from £15,000 upwards – although a budget of £20,000-plus should ensure that you end up with a car that's ready to show.
VERDICT
While the original XJS of 1975 was a controversial machine thanks to its unusual coupe styling, the subsequent XJS-C and Convertible of the 'Eighties broadened the model's appeal immensely. At last, Jaguar was providing its sports car fans with proper open-top motoring, even if the initial Cabriolet of 1983-88 was seen by many as a 'halfway house' effort.
These days, the relatively short-lived Cabriolet is an intriguing model in its own right, as well as one of the rarer members of the family – with just over 5000 sold worldwide. It's a handsome machine and civilised to drive, and it's one we'd certainly be looking at if we craved the best value for money. For many enthusiasts, however, it's no substitute for an XJS Convertible, the model that offers the full soft-top experience – and a car that is perhaps the ultimate member of the XJS family.
Whichever model you opt for, and whether you choose six- or twelve-cylinder power, you're buying a car that's on the up in terms of popularity, with prices increasing as a result. Even so, an XJS Convertible manages to make the equivalent 'R107' Mercedes SL look distinctly expensive by comparison – which can only be a good thing for Jaguar fans.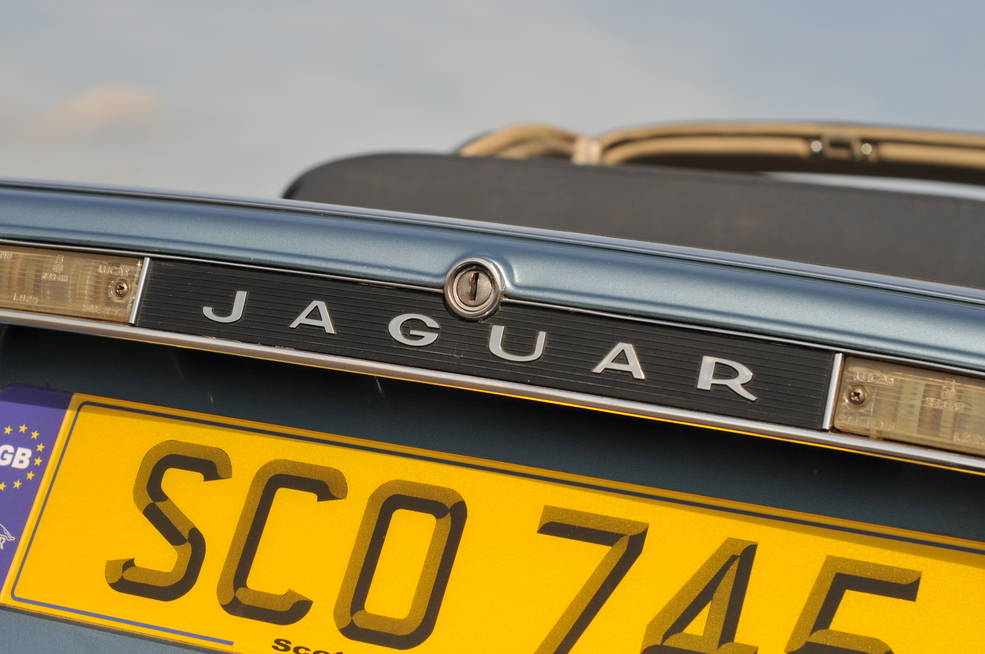 TECH DATA:
JAGUAR XJS 5.3 V12
ENGINE: 5343cc V12
POWER: 291bhp @ 5400rpm
TORQUE: 318lb.ft. @ 3900rpm
TRANSMISSION: 4-sp auto
TOP SPEED: 152mph
0-60MPH: 6.9 secs
WEIGHT: 1770 kg