If you want a car that can put your socket set and some spanners to good use, these DIY-friendly classic cars could be the answer
Words: Sam Skelton
When it comes to buying a classic car, there are some key things to consider. Quite aside from the price, are you going to farm out the maintenance or are you going to get your hands dirty yourself? While the latter is certainly fun, there are limits. For instance, it's unlikely that anyone but the most experienced will be able to look after a Jaguar XJ12 on their driveway.
But that shouldn't stop you chasing your dreams, because there are several classics that are perfectly easy to work on for the home mechanic, and still affordable too. Whether your tastes cover 1960s, 70s or 80s classics, our suggestions should cover all interests.
MGB
There's a reason that the MGB has endured as a classic, and while part of its success is due to the number produced, it's also due to the ease of maintenance by even the most amateur of mechanics. Not only do MGBs have complete parts availability, but they're so simple under the skin that with a handful of tools the average enthusiast will make light work of the servicing and maintenance that they need. On top of that, it's a pretty sports tourer that can keep pace with modern cars, seat two and has enough lugge space for days out.
All but the rare V8 have the same 1.8 litre B-Series engine, shared with numerous saloon models for simplicity. The virtues which kept it in production across three decades ensured that it never lost its fans, and has gained it numerous new ones as the years have passed. And with late rubber bumper GTs available for well under £5000 if you know where to look, it's always been good value to boot. If you're tall, avoid the roadster as the windscreen is low – a GT with a Webasto roof will be a more comfortable proposition.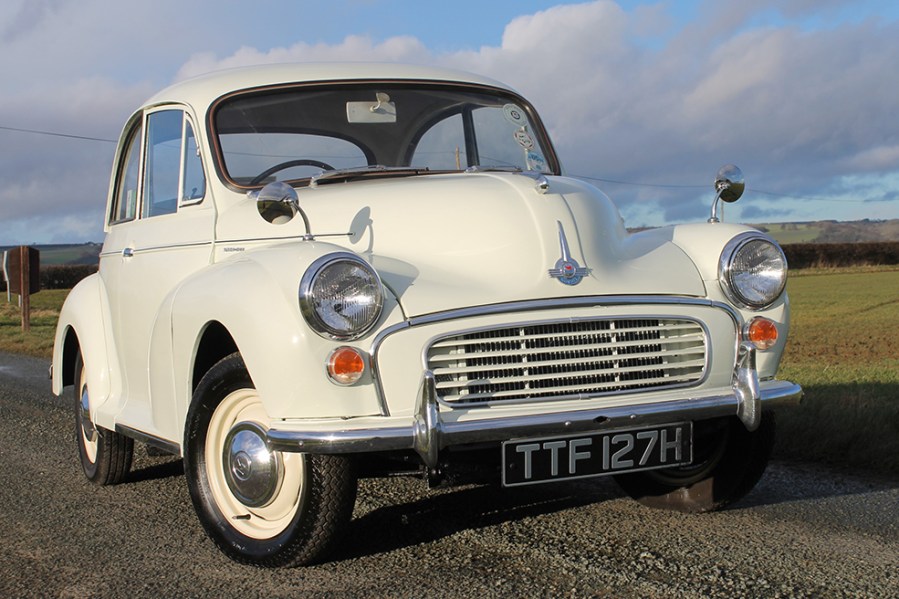 Morris Minor
Arguably the ultimate DIY-friendly classic, the Morris Minor was made over a period spanning four separate decades with good reason; it combined an engaging chassis with trusty mechanicals, ease of maintenance, affordability and enough room for the family. And all those virtues make it a great classic for a keen DIYer. With an engaging and active club and scores of specialists to help you source the parts you need, there should be little on a Minor you can't do for yourself.
A word of warning though. The timberwork on the Traveller isn't just there for show, it's structural and forms a key part of the body. With that in mind, we would hesitate to recommend replacement of the wood as an amateur job – get professional assistance, and focus on the relatively easy metalwork and mechanicals. Travellers and Tourers are worth the most, which means saloons (and especially four doors) offer the best value for money. We'd also recommend a Minor 1000 – either a 948 or better still, a 1098. The extra power over the earlier models makes them more usable in modern traffic.
Mazda MX-5
The Mazda MX-5 is one of the best-value modern classics, and while fuel injection might scare the sort of tinkerer used to a single SU, the modern-day simplicity of the Mazda and the ease of sourcing parts from a myriad of specialists mean it's earned its place among our list of DIY-friends options. And when the sun is out, you can put the hood down and enjoy the best of British B roads in a car that feels like a greatest hits compendium of the classic British sports car.
MX-5s are still cheap classics, with spares are equally affordable. And with so many MX-5s out there to choose from, it shouldn't be difficult to get hold of an example that would be a good DIY prospect. We'd recommend you focus on solid bodywork; MX-5s can be prone to corrosion and welding is a potentially expensive skillset. You ought to find an ideal car if you go shopping with about £2000 in your back pocket. If you fancy the experience but want better value, try a Mk2 from 1998-on – typically they're about a third less money and are very similar behind the new nose. Do watch for rust in the double-skinned chassis rails at the front of Mk2 and Mk2.5s though – repairing them is quite an involved job.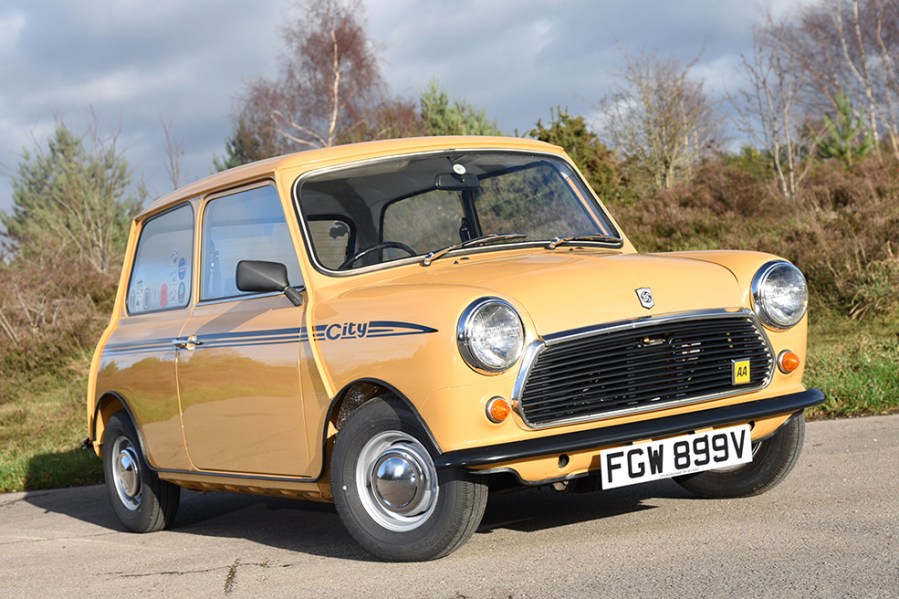 Mini
With so many enthusiasts carrying tales of nightmare bypass hose replacements and escalating rust, can the classic Mini really be considered DIY friendly? We think it can. With simple A-Series power and easy spares availability, there's nothing difficult about looking after a Mini. There are scores of specialists out there whether you want standard or aftermarket parts, and more books have been written about the Mini than about almost any other car. Admittedly some jobs can be awkward in terms of access given the tight engine bay, but that's more of a case of patience than difficulty. And yes, they do rust for fun, but if there was ever a car to learn new skills on, the Mini is a prime candidate and will fit in most single garages.
With Mini enthusiasts seemingly still on every street, there will be locals aplenty willing to offer help and experience should you need it in the early stages. This social scene is one of the biggest draws of Mini ownership, and not to use it when it comes to maintenance would be foolish. Minis are appreciating classics, but with 1980s examples still just about available for below £5000, it's still one of the cheapest ways to access an automotive icon. And if the traditional Mini shape doesn't appeal, you could always consider the great value that derivatives like the Riley Elf and the Wolseley Hornet offer.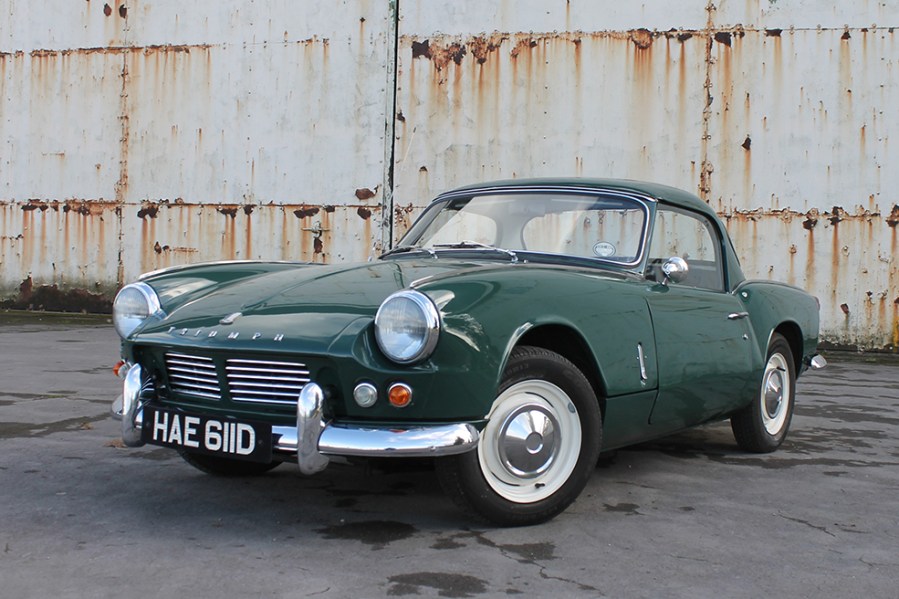 Triumph Spitfire
Unlike the Mini, there are no access issues with the Triumph Spitfire's engine. Its bonnet and front wings act as a clamshell, offering total access should it be needed. There's even a choice of models, depending upon your budget and tastes – from the pretty but pricey Mk1 through to the excellent value of the Mk4 and torquey 1500.
Today, you can get hold of a nice Mk4 for around £5000, making it an ideal starter classic sports car for those keen on doing their own maintenance. And specialists such as Rimmer Bros mean that everything you might need to keep your Spit going will be easy to get hold of. Spitfires have a separate chassis, and it's this that matters most of all when buying. Unlike the Herald, there are some important bits of bodywork to look at – the sills and the bulkhead are structural so rust here will need to be attended to, but all the remaining panels and even the body tub are easy to fit should there be any corrosion issues on any potential purchases.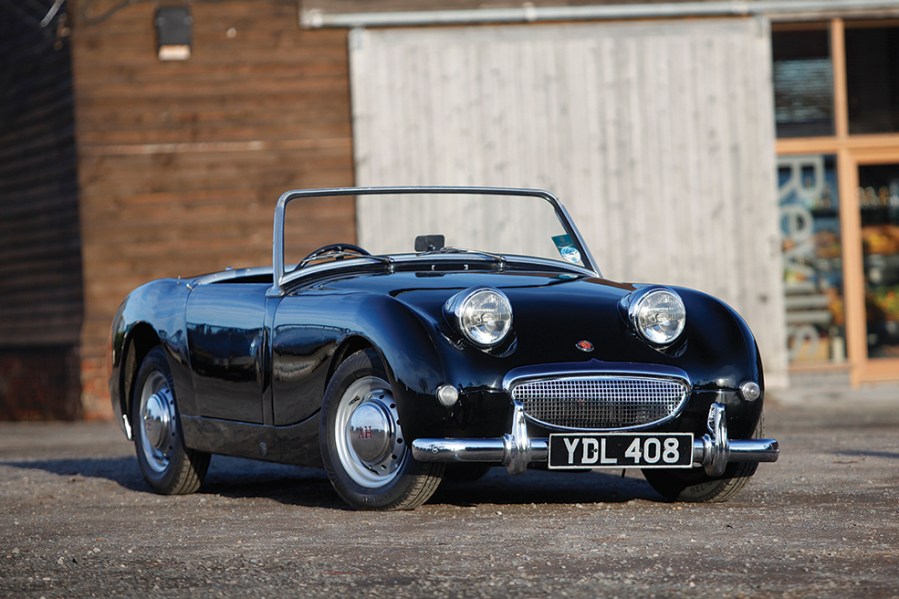 Austin-Healey Sprite
Of course, if the Triumph doesn't do it for you there's always the Austin-Healey Sprite, which in Mk1 "Frogeye" form also had a clamshell bonnet like the Spitfire. However, with a rear hinge access wasn't as good as the on the Triumph, which is why for the Mk2 Sprite and Mk1 Midget the bonnet was revised to a more conventional design. Once you're under the bonnet the mechanicals are tried and tested – effectively those also seen in the Austin A35 and Morris Minor, but in a lighter car meaning a better power-to-weight ratio.
And because it's an A-Series, all those mechanical bits can be had from any Mini or Morris Minor parts vendor. More than that; because a Sprite and an MG Midget are much the same most MG specialists should be able to source bits should you need them, not to forgot the dedicated Austin-Healey firms. There's great club support too from the likes of the Midget and Sprite Club, which has been running for almost 40 years. What's more, if you can't afford a real Frogeye, you can still enjoy the experience with a Midget-based Tifosi Rana kit car.
Ford Fiesta Mk1 & Mk2
The first Fiesta was a first in many ways for Ford. Its first front-wheel drive car, its first supermini, and its first mass-market hatchback if you discount the sportier Capri. But fortunately it wasn't particularly complex mechanically. The need to keep the transverse engine as short as possible meant the existing Kent Crossflow engine was initially deemed unsuitable, so Ford came up with a three-bearing Valencia version with a shorter block. In revised form this engine stretched as far forward as the first-generation Ka, so finding mechanical components for the Fiesta is about as easy as driving the thing. But Ford also ended up installing a modified version of the 'full size' five-bearing Kent Crossflow engine found in numerous other Blue Ovals anyway. It was fitted in 1298cc guise to the Ghia and S, as well as in 1598cc capacity for the later XR2.
They can rot and model specific trim can be hard to find, so we'd recommend that these are the areas you focus on when buying. Check every inch of the shell for corrosion, and while the interiors might not be perfect it's better if the plastics and material sections are in good shape as replacements may be hard to source. Don't dismiss the Mk2 either – underneath the smoother exterior its equally simple, with the 1.3 and 1.6 models sharing the CVH engine used in the Escort. And with good, non-XR2 Mk2s available for around £3000, they are some 25 per cent cheaper than an early Mk1.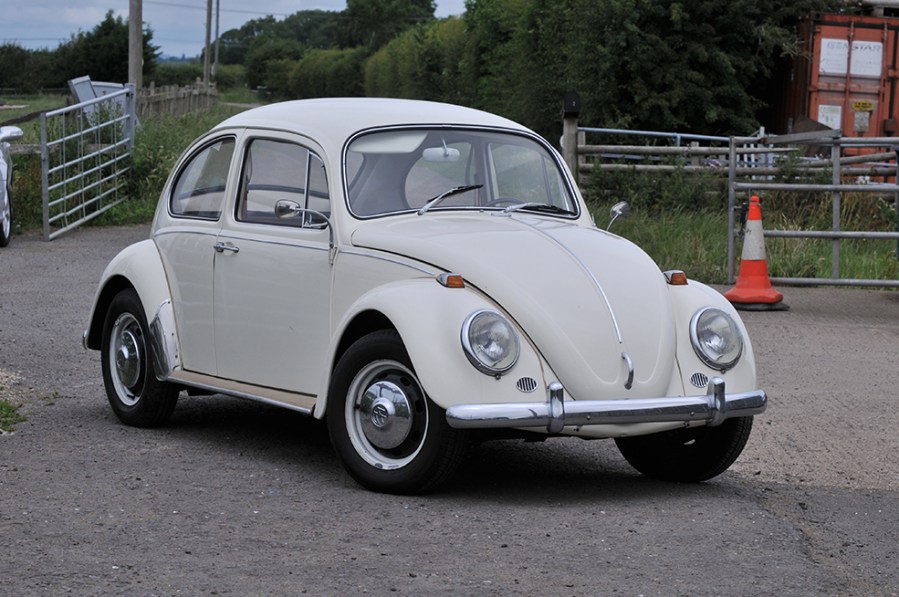 Volkswagen Beetle
There are few cars better suited to DIY maintenance than the one that mobilised the place. With 21 million examples of the Volkswagen Beetle produced over a lifetime spanning six separate decades and multiple continents, it seems hard to believe that any motorist was more than one or two steps removed from a Beetle. And all of these people will have known just how easy it was to source spares, how simple they were to fit, and just how little maintenance was really needed.
Even today, there are scores of VW clubs, and the odds are that you'll find a local Volkswagen meet on almost any given day of the week. These local clubs will be packed with people who can show you the ropes, and a basic toolkit is all you'll need.
We'd avoid anything overly collectible for DIY maintenance – while you could spend £40,000 on an early cabriolet the odds are that you'd want to have this serviced by a specialist to maintain the reams of history. Look for a nice '70s two door saloon – either a standard Beetle or a Super Beetle if you like the idea of MacPherson strut front suspension. The rest of the drivetrain is near identical, and equally easy to maintain or upgrade.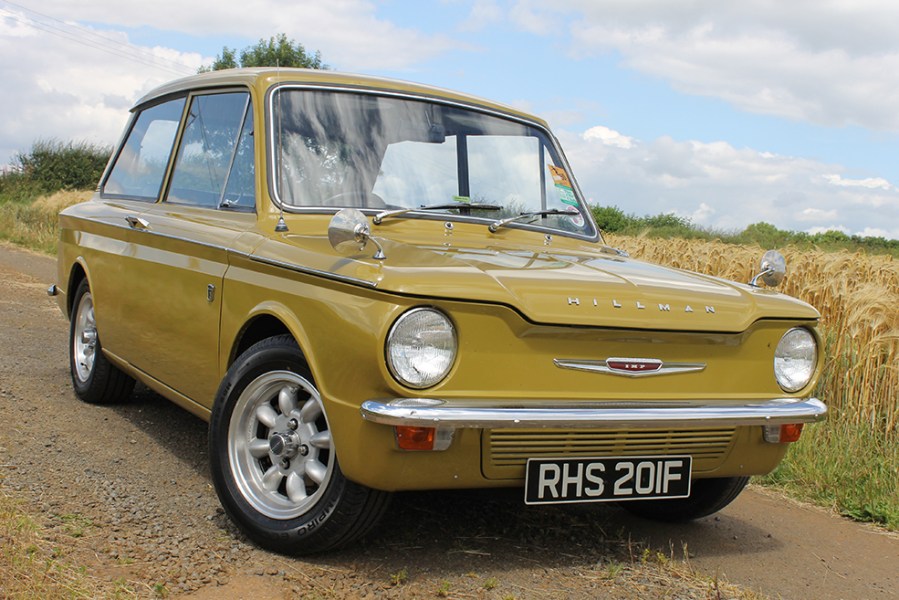 Hillman Imp
Celebrating its 60th birthday this year, the Hillman Imp is perhaps one of the most undervalued and underrated classics of its era. Conceived by young designers at Rootes as a genuine but stylish alternative to the Mini, it sported a sharp suit and was unusual in having its engine at that back. That engine was a good one too – Coventry Climax's all-aluminium race motor was developed into a rev-happy 875cc road unit with an impressive 39bhp. But early Imps were less than reliable, and by the time the problems were rectified its image had been sunk. Choose from basic Hillman, sumptuous Singer or sporting Sunbeam models, each of which came as a coupe or saloon, and there was also the Hillman Husky estate and the Commer/Hillman Imp Van.
That Coventry Climax unit is both easy to work on and brilliantly tuneable. There's plenty of access under the Imp's bonnet at the back, and few jobs should be beyond the enthusiastic amateur. What's more, there plenty of support, with the likes of the Imp Club friendly and open with advice. Bank on spending up to £6000 on a standard Hillman Imp, or if you want something special look at £8000 for a nice Sunbeam Stiletto – and marvel at the money you've saved against a Mini Cooper.