The Reliant Scimitar GTE is a truly overlooked British classic car that's quick enough, good value and an absolute doddle to maintain thanks to humble Ford running gear. Its estate-like body, folding rear seats and the addition of an opening rear hatch make it practical for everyday use too, which is another reason to consider buying one.
The GTE broke cover in 1968 and featured Ford's lusty V6, servo-assisted front discs and overdrive from 1969. The SE5a from 1971 lost its chrome waist strip and had a different dash, but the real change came with the squarer, longer and heavier SE6 from 1975, which got Ford's Cologne 2.8-litre before production came to a close in 1986.
There are arguments on both sides as to which one to choose. The early Reliant Scimitar GTE is undoubtedly prettier, and being lighter it handles a bit better. However, the later car is easier to live with – and because the chassis on cars made after 1981 were galvanised, they are likely to need less welding.
We've saved the best bit about the GTE until last – and that's its value. Maligned for its tricky to sort glassfibre body, dodgy electrics and thirsty V6, the GTE still languishes in the classifieds at bargain basement prices.
Unloved, unfinished projects start at £1000, and pre-1976 runners with some work to do begin at £3000. Even the smartest early example will struggle to exceed our £10,000 budget. As for the more modern GTEs, it's a buyer's market. How does a very tidy 1979 SE6a with history selling for £4500 sound?
Okay, the bodywork can crack and microblister but putting blemishes right isn't as complicated as some would have you believe, and those electrical niggles can easily be remedied by finding good earths and at worst a replacement wiring loom. All such bits are available. As for the V6, LPG conversions are commonplace, the car's wedge-like tank creating the perfect place to install the necessary receptacle without eating into valuable boot space.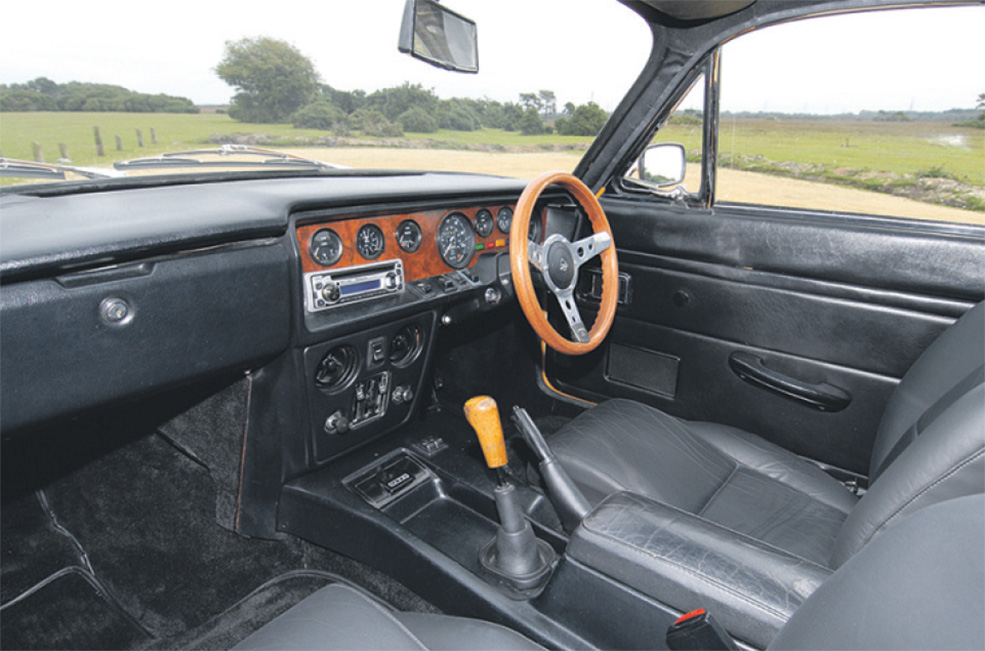 BUYING TIPS
• Reliant Scimitar chassis corrosion can be an issue, especially on the pre-1981 models. The outer rails go just behind the sills, as do the outriggers just behind the front wheels. There are other steel reinforcing too, so check the car's general integrity.
• Glassfibre bodies can be challenging so check for cheap blow-overs that may be hiding flaking and other issues underneath.
• Mechanically, the fibre timing gears are a known weak point on the Essex V6 but steel replacements are available.
• Cooling was never brilliant, so keep an eye on the temperature gauge and watch for head gasket issues. Be prepared to haggle the price down to cover the cost of replacing a silted up rad and perhaps fitting a beefier electric fan.
• Reliant Scimitars that have had a LPG conversion are worth getting, as are examples that have had a Type 9 five-speed 'box fitted.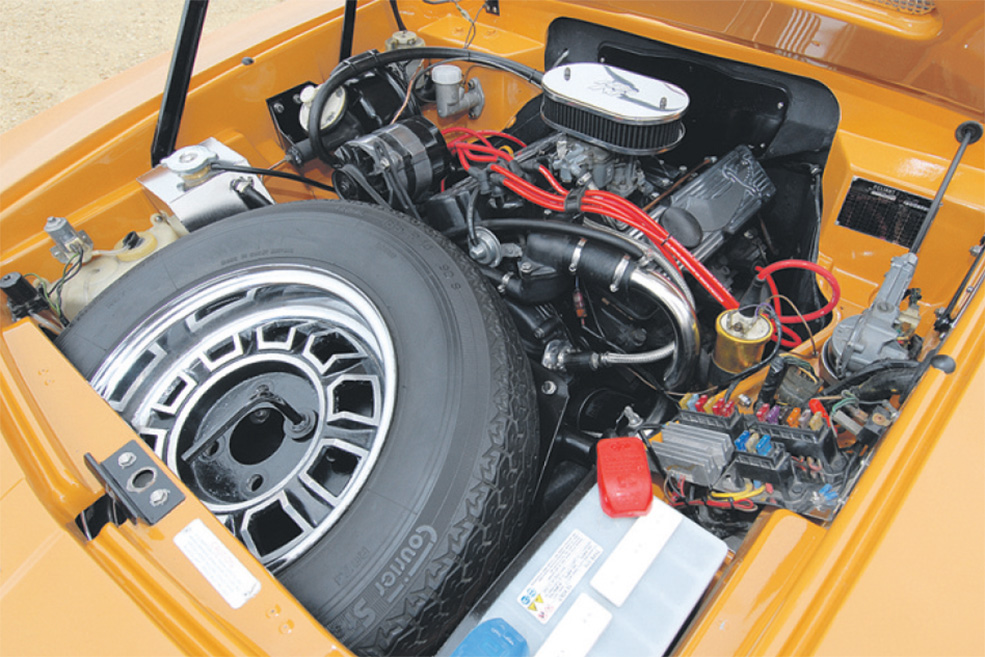 PRICES
Reliant Scimitar – from £1800 (condition 3) to £9000 (condition 1)
See more CLASSIC CAR BUYER'S GUIDES