Few cars are as famous as the bestselling Volkswagen Beetle, as popular now as it's always been. If you're ready for an air-cooled icon, here's how to buy the best
Words: Chris Randall
One of the world's most famous cars and an automotive icon, the origins of the Beetle date back to the 1930s. Things really got going after the Second World War, and while the early cars with their split or oval rear screens are distinctive, they're also the rarest and arguably a more specialised buy. For that reason, we're focusing here on the more affordable and practical standard-model Beetles from the 1960s and 1970s (1302/1303 excepted) that the majority of buyers are likely to be considering.
What they all had in common was an air-cooled flat-four engine boasting a modest power output – around 50bhp was about as good as it got. And while the mechanicals and shape remained broadly similar, there was a raft of changes before Mexican production finally ended in 2003. One of the more notable was in 1967 when more upright headlights and an external fuel filler were adopted. We'd advise consulting one of the many books to fully understand the vast number of changes that occurred throughout production.
What's never altered is the Beetle's popularity – and it's as sought after now as it's ever been. You might consider alternatives such as the Citroën 2CV and Morris Minor, but for sheer character the famous Bug is hard to beat. So, how do you go about buying the best example for your budget?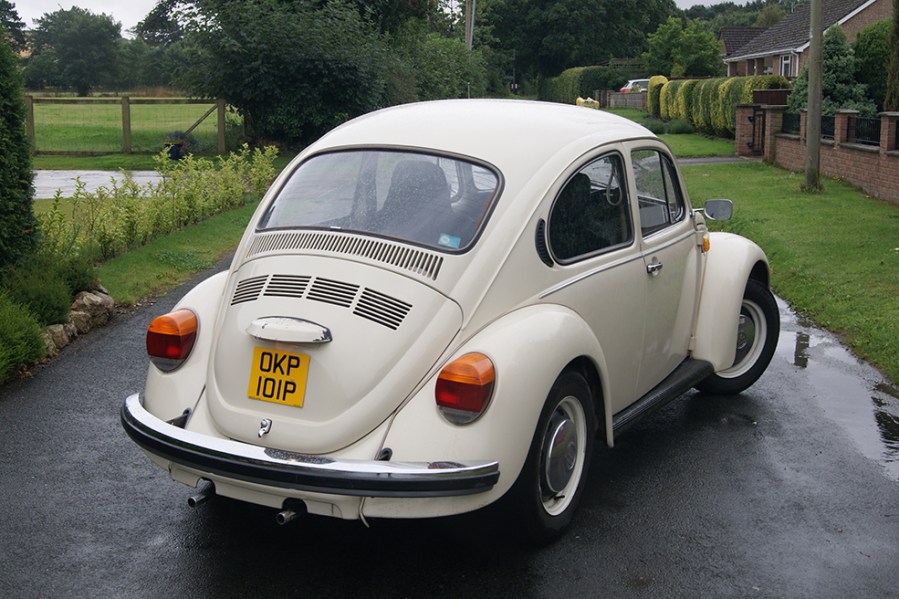 Bodywork
Rust is by far the biggest enemy of a Beetle, so this is where plenty of time needs to be spent on a potential purchase. Although there's an excellent supply of panels and repair sections, a major restoration project will not only involve a welding marathon, it's also unlikely to make financial sense. With that in mind, start by inspecting the wings which bolt on and are therefore easily replaced, and then check the engine and boot lids, door bottoms, rear quarter panels and screen surrounds. A-pillar rot can be a tricky repair, and you should establish the integrity of the running boards, sills and heater channels; condensation forms within the latter, corroding them from the inside.
There's plenty of potential for bodged repairs, so call in an expert if you've any doubts. And remember to examine the front luggage compartment and beneath the spare wheel, while the corners of the engine bay and the rear valance are other rot-spots that require checking. You'll need to thoroughly inspect the underneath, focusing on the front bulkhead, the jacking points and the floorpan itself. It's a good idea to lift the rear seat base as this is where you'll find the battery – an area that's prone to corrosion.
It this all sounds like bad news, don't be too put-off; plenty of Beetles have been properly restored and cherished by enthusiastic owners, so it's just a matter of weeding out the ones that are in a more troublesome state.
As for the Cabriolet, you'll want to establish whether it's a genuine Karmann-built example. Plenty of saloons have been subjected to aftermarket conversions, and while not necessarily a problem, it's important to establish the quality of the work; they'll likely lack the additional body reinforcements of an original, too. Either way, check the condition and operation of the hood and frame and budget upwards of £700 for a good quality replacement soft-top.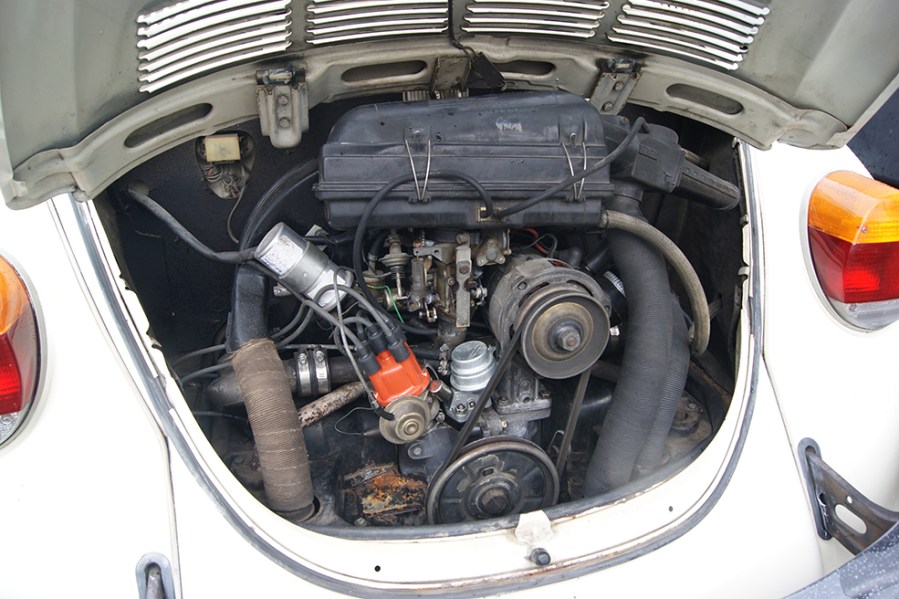 Engine and transmission
Tough, reliable and easy to maintain and rebuild on a DIY basis, the air-cooled engines needn't be a cause for concern when considering a Beetle. Incredibly well-served when it comes to parts and expertise, there's also plenty of scope for upgrades, and fitting a larger-capacity unit is a common route to improving power and performance.
Checks should focus on excessive exhaust smoke along with oil leaks from areas such as the rocker covers, pushrod tubes and crankshaft oil seal, the latter identified by drips between the engine and gearbox; the motor needs to come out to cure it.
You should also check the crank pulley for noticeable fore/aft movement which points to thrust bearing wear and the need for a rebuild. Make sure the unit isn't overheating either – it can be caused by thermostat or cooling flap problems, and you'll need to ensure that the tinware surrounding the engine isn't damaged or missing. Corroded heat exchangers could allow fumes to enter the cabin, with dangerous consequences.
Listen out for clattering valve-gear, too, while poor running could mean a fuel or ignition system that's ready for an overhaul, although it's an easy job to tackle and parts are cheap. Assuming the engine you're looking at is in good condition, a diet of fresh oil every 3000 miles will help to keep it that way.
Transmission-wise, the four-speed manual gearboxes will ultimately succumb to the usual wear of synchromesh and bearings. Use your test drive to check that it doesn't jump out of gear. An overhaul of the linkage may cure a noticeably obstructive shift. Clutches last well unless abused but replacing the cable can prove a tricky affair.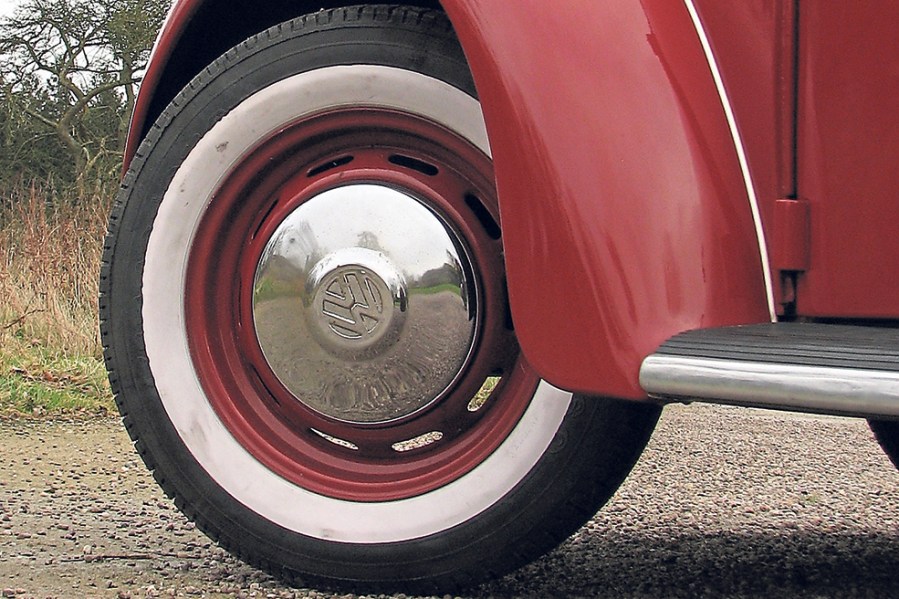 Suspension, steering and brakes
The models we're focusing on here featured suspension that comprised telescopic dampers, torsion bar springs and a swing axle arrangement at the back. It's simple and effective, and doesn't give trouble if maintained properly. The important check is for corrosion around mounting points, especially the 'frame head' at the front where the suspension bolts to the chassis.
Major rust repairs at either end can become time-consuming and expensive, so such cars are best avoided. Make sure that greasing of the torsion bars hasn't been neglected and that the dampers aren't leaking, but otherwise there's little else to worry about. It's important, though, to check for the common trait of lowered suspension, as this needs to be done properly to avoid adverse effects on the ride and handling; it won't be everyone's cup of tea, so use the test drive to ensure you could live with it.
The brakes – mostly drums all around, but front discs on later models – are trouble-free unless neglected, and an overhaul is straightforward and inexpensive. The usual checks for fluid leaks along with seized or corroded components is all that's needed. There's also little of concern when it comes to the steering, although don't expect it to be a paragon of accuracy; a bit of free play at the steering wheel is normal, but you'll need to investigate further if it seems excessive or there's notable wander on the test drive. The steering box can be adjusted to take up a bit of slack; if the steering feels stiff, then someone may have overdone it in order to mask wear.
Lastly, it's worth checking the state of the tyres, as cars used just for high days and holidays may be running around on aged rubber that's in urgent need of replacement.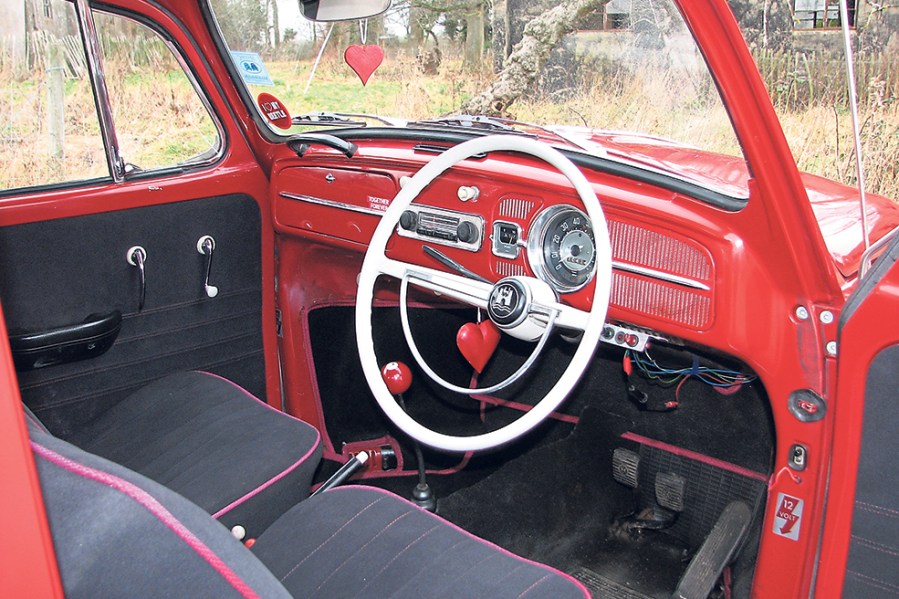 Interior, trim and electrics
Few cars have an interior as simple as a Beetle's, which means assessing its condition couldn't be easier. Shabby seats, door cards and floor coverings will be easy to spot – and the good news is that everything is available if a retrim is needed. It's something that can be undertaken on a DIY basis, too, so don't be put off by a bit of scruffiness if the rest of the car is sound. It's worth checking that window rubbers aren't perished, though, as the resulting water leaks will lead to rot in the floor.
There are plenty of ways to dress up the cabin if you want to add a bit of visual sparkle, and personalisation is very much the name of the game when it comes to Beetle ownership. Having that said, not all modifications will be to your taste, so it's worth assessing the time and effort (and cost) required if you prefer to return the cabin to original condition.
This brings us to the electrics, where things are just as simple. Most problems will be caused by aged wiring and connections, although it's worth checking for bodges or inexpert modifications. Twelve-volt electrics were employed from 1967, with an alternator replacing the dynamo four years later; both are preferable, so unless you're a stickler for originality it's worth considering a conversion for earlier cars. An alternator conversion kit is around £200.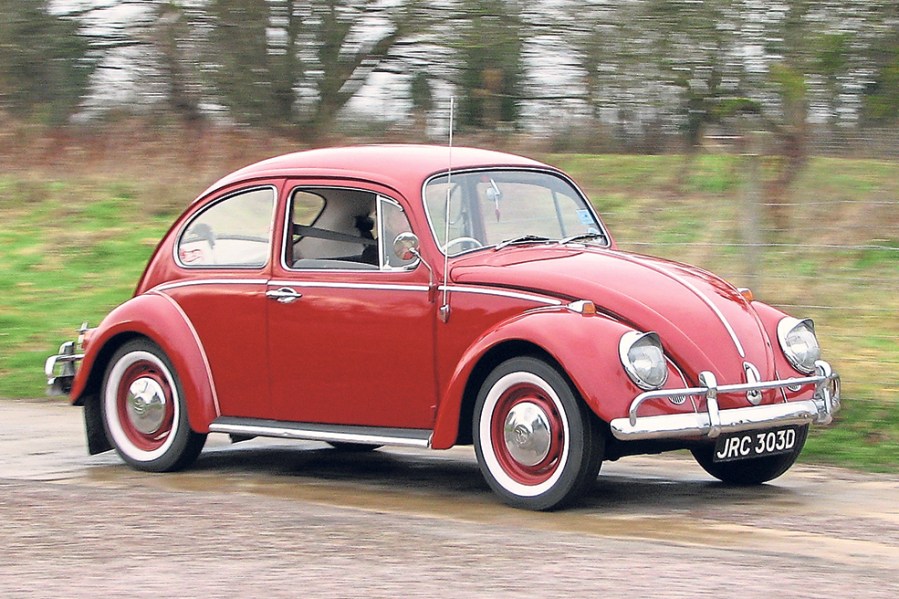 Volkswagen Beetle: our verdict
The Beetle is a classic that's packed with character, and it's easy to understand the enduring popularity. It's practical and fun to drive – and although you won't be going anywhere fast, that's not really the point. Instead, the Beetle's appeal lies in its relaxed and unburstable nature. If you 'get' what they're about, you're guaranteed to finish every drive with a smile on your face.
The key is to buy a good one to begin with, and as long as you keep on top of maintenance – which couldn't be easier – there's no reason for ownership to be anything other than a pleasure. It's certainly worth thinking hard about whether you're prepared to take on the effort and expense of a project, given the number of well-sorted examples already out there. But whatever route you decide to take, remember that you'll be joining a worldwide community of enthusiasts with all of the fantastic club and specialist support that comes with it. Try one for yourself and you might just be smitten.
The Beetle's huge popularity keeps prices buoyant and they certainly aren't likely to head downwards anytime soon, so a good example is a sound place to put your money. The wide spread of models and ages can make accurate valuation a little tricky, but taking the popular 1300 version as an example, you'll be looking at £1500–3000 or so for a restoration project. Just make sure you're being realistic about the extent of the work required and the cost of restoration.
A running car in fair order is closer to £6000, while stretching the budget to £9000 will get you something much nicer. You're going to be looking at £15,000–16,500 for excellent examples, with the very best nudging £20,000 – and you can add £2000–3000 to these figures if you fancy a Cabriolet. Broadly speaking, later Beetles are the cheapest – you shouldn't struggle to find a sound example that won't break the bank.
Volkswagen Beetle timeline
1957
Beetle swaps the oval rear window for the bigger item, marking the beginning of a look that will remain for almost 50 years. The millionth car was built two years earlier.
1962–1966
Plenty of changes made, including the addition of heat exchangers and hydraulic brakes. 1964 brings a larger windscreen and side glass, while 1300 and 1500 models arrive in the next couple of years.
1967
Styling gets a major makeover, with revisions to the bonnet and engine lid and more upright headlights. Electrics swap to a 12-volt system.
1968
Beetle is propelled to big-screen stardom with the release of The Love Bug. It leads to plenty of Herbie replicas, which still prove popular today.
1978
Production in Germany effectively draws to a close with Beetle manufacture moved to VW's Puebla plant in Mexico.
2003
It's the end of the road for the famous Bug as Mexican production ends. Beetle sales worldwide estimated at 21.5 million.