Just as the Mini found itself reimagined for a new age in the 'Nineties, so too did the iconic Citroën 2CV in the mid 'Seventies. The 2CV6 saw its plucky air-cooled, two-cylinder engine grow to a serviceable 602cc, while the car also gained a more comfortable interior and generally became a more practical all round proposition than its rather more agricultural predecessors.
The 2CV6 was built right up until the dawn of the 'Nineties, having been produced in a number of fashion conscious, special edition colour schemes in the latter stages of its life. From Dolly to Charleston, there were plenty of cutesy two-tone paint options to choose from – some more timeless than others, but all imbuing the already idiosyncratic car with even more character.
Today, 2CV values have taken a similar turn to those of the Mini. Once a utilitarian people's car that could be picked up for tuppence as a bargain used car, the 2CV's classic status and voracious enthusiast base have driven values upwards. With values for ultra-rare Safari models and the original 'ripple bonnet' cars now entering the stratosphere, the slightly modernised 2CV6 stands as the best entry point for an enthusiast of average means and – as seems to be the case with so many late-model classics – actually offers a much more appealing everyday ownership proposition.
Buy a 2CV6 of any kind and you can expect to enjoy a driving experience that is entirely unique – surprisingly keen major controls and a delightful rifle-bolt gearshift are joined by a supremely soft, long-travel suspension that will delight and amaze as it deals with horrible surfaces with ease. There's loads of grip too, but also unprecedented amounts of body roll; a combination that is at once impressive and hilarious.
The 2CV Shop and Ecas 2CV Parts are popular destinations for owners; parts support is largely comprehensive, with everything from replacement galvanised chassis to interior trim and engine rebuild components available at reasonable prices. And with the ever-friendly club support of 2CVGB at hand, 2CV ownership has never been easier – or more fun.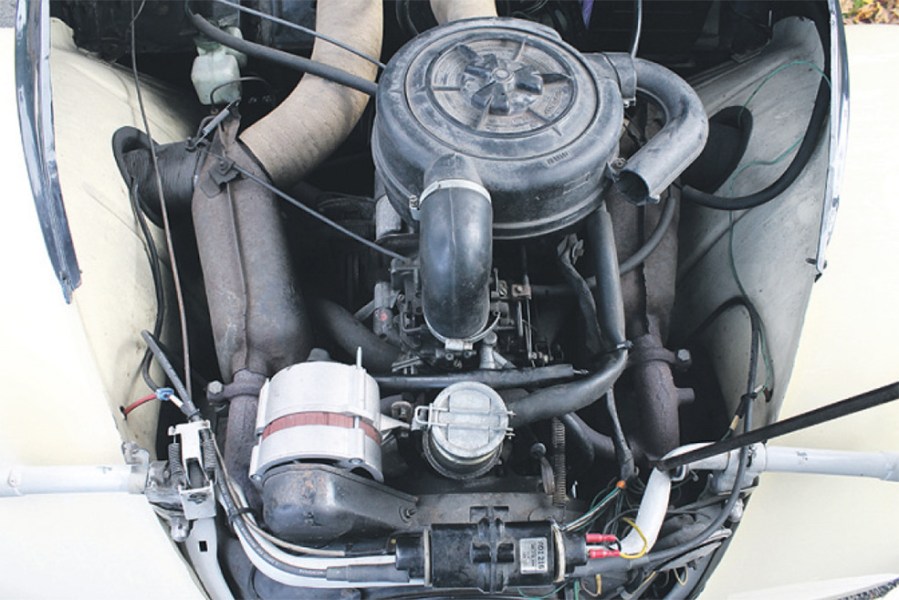 BUYING TIPS
Taking on a 2CV as a project will almost certainly mean a big battle with rust. The car's thin sheet metal is particularly prone to rot, while the all-important chassis can often need replacement if left to its own devices for long enough.
Galvanised chassis replacements are common but the bodywork has its own rust traps, especially around the rear wheel arches, the rear light panel and the bonnet hinge.
The car's air-cooled flattwin engine is famously robust, but be sure to check for evidence of due care and attention. As ever, if in doubt, head to a specialist for an inspection.