Picking a starter classic can be a difficult task, especially if you don't like the idea of the usual suspects. With that in mind, here are our suggestions for a left-field first classics that should hold their value
Austin A40/A50/A55 Cambridge (1954-1958)
It was goodbye to the dumpy-looking Somerset and hello to the Cambridge with unitary construction and what was then a modern integral wing body. Who cares if the Duke of Edinburgh said it still looked dated because today the family-sized Austin oozes charm and simplicity, making it ideal for first-timers. The 1956 A50 had the new B-Series 1489cc, while the A55 (from 1957) boasted a longer boot, more glass, and a more conventional floor gearshift.
Roughly 300,000 Cambridges were made (vans and pick ups lasted until 1971), but most succumbed to rust and were scrapped during the 1970s. But here's the thing; according to howmanyleft.co.uk, rather than experiencing further demise, in the last decade the number licensed has actually crept up from just over 200 in 2010 to 238 in 2020. This suggests they're slowly but surely becoming just a little more sought-after.
The ones that have survived have likely undergone decades of betterment, with MGB mechanicals improving the ownership experience for many. In this respect, with owners finding it increasingly hard to keep up with modern traffic, the A40 has benefitted the most.
Despite marginally more interest, Cambridge values have been static for ages. As so many were exported, don't be surprised to find a few imports and if they've been in a dry climate like South Africa, all the better – a good starter classic should be as rust-free as possible in our view.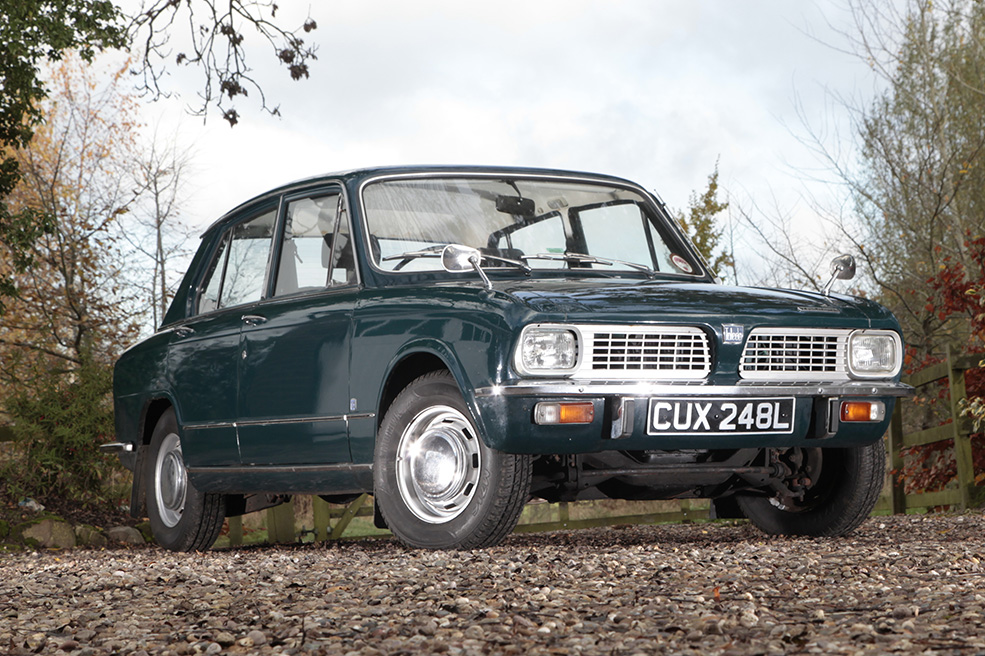 Triumph Toledo (1970-1976)
The Toledo was a lesser-specced version of the 1300 but with rear, not front-wheel drive and a live rear axle to cut costs and ease maintenance. Nevertheless, it was marketed as a quality small saloon and still feels a cut above its contemporaries with its wood dash and sharp but unassuming styling. It was available as a two-door first, with the four-door being added in late 1971. It gained front discs in 1972 before being renamed Dolomite in 1976.
A total of 113,294 were made but, alas, it's never been as popular as its bigger Triumph 2000 or sportier Dolomite Sprint stablemates, and this led to lots disappearing from our roads in the 1990s. This general lack of interest was duly reflected in Toledo price guide values which had dwindled to just £800 by 2000.
Interest in the Toledo has rallied in the last couple of decades, no doubt buoyed by the fabulous parts and club support for the model. And the realisation that as a no-nonsense starter classic, it's got a lot going for it. That said, it's never going to set the world alight – or command anywhere near the premium of sportier Triumphs – so it's still undervalued. We're huge fans, but it's unlikely that values will go up from here – it's just not exciting enough.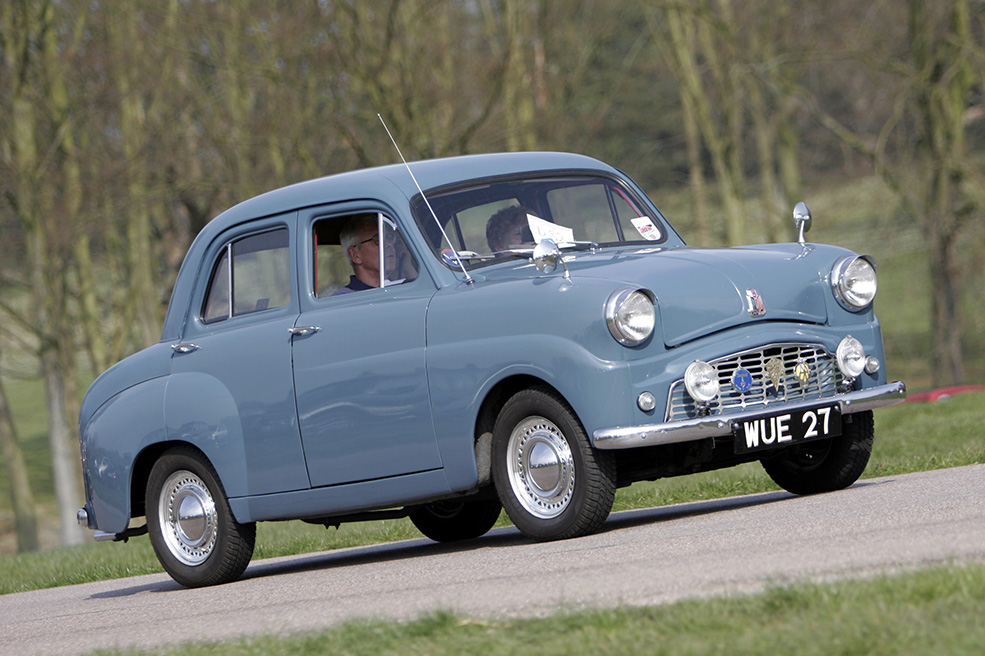 Standard 8/10 (1953-1960)
Cars don't come much more basic than the overhead-valve 803cc Standard 8. Even a second windscreen wiper was an optional extra! Granted, the 10 with its perkier 948cc engine boasted a few more creature comforts but austerity was the theme throughout. However, with so little to go wrong the charming 50s Standard is ideal for a first timer – especially as it's got such good club support; find them at www.standardmotorclub.org.
Meant as a cut-price alternative to the Morris Minor, Austin A30 and Anglia 100E, the 8 and 10 were priced at £339 and £409 new. According to classic guidebooks, by the end of the 90s good examples were changing hands for £1600 and £1700 respectively. Values crept up throughout the noughties and by 2012, a good 8 would have set you back £2000, with really good 10s and the restyled Pennant (from 1957) being as much as £1000 more. Companion estates and the rarer Family 10 – which was an 8 bodyshell with the 948cc engine – commanded a premium.
It seems the market for these primitive but loveable Standards has remained stable; you're unlikely to lose any money, but don't expect to make some on sale either.