If you want a classic you can use regardless of winter weather and road conditions, how about one of these practical propositions? 
Words: Sam Skelton
While we all love classic cars, we all know that the winter isn't the nicest period through which to run one. Corrosion can run riot, the heater might not be good enough and the demister might not demist. There are reasons why so many of us have a modern car for winter, even if we drive classics daily in summer. But it doesn't have to be that way – as the choices we've made below all show. Regardless of your chosen era, there's a classic suitable for winter use provided you buy well and make sure to stay on top of its foibles.
Saab 99
The Saab 99 took everything that had made older Saabs so appealing, wrapped it up in a sharp body, and fitted an engine developed by Triumph. The net result was a solid, hardy saloon car that offered the same benefits as the Volvo Amazon had, but in a more compact shell as the new Volvo 100-series grew beyond the dimensions of its predecessor. Two- and four-door saloons were available, while the range would later be boosted by stylish three- and five-door "combi coupe" hatchbacks.
Though many will remember the fearsomely quick and rare Turbo, the standard versions offer excellent transport if you want something simple, solid, with a brilliant heater and plenty of style. When the model was revised into the 900 and driven upmarket, a two-door 900 body was fitted with a 99 nose and dashboard and sold as the 90, filling the role of an entry-level model. These are especially rare today.
Around £4000 will get a decent and useable four-door saloon, and though we'd budget a little more for the prettier chrome bumper models, impact absorbing bumpers are probably better in icy conditions lest anyone else hit you. The Saab Owners Club is welcoming and friendly, and with mechanical parts mostly shared with the later 900, you'll have no problem keeping it on the road.
Audi TT
The Audi TT may have had a slightly suspect reputation after its first burst of sales – and a very well publicised recall – but in the long term, the stability scandal didn't damage the reputation of this unintimidating yet fun coupe. Based on the underpinnings of the Mk4 Golf GTI, fitted with four-wheel drive (mostly) and with a range of engines spanning 1.8-3.2 litres, the TT did for the sports car market exactly what the MGB had done 30-odd years earlier – it wrapped up proven saloon car mechanicals in a stylish package and fitted it with one of the most desirable badges of the moment. By the time the TT Roadster was launched, the car's long-term status as a classic was well established.
Replaced in 2005, the first-generation TT is a card carrying modern classic, and one well up to use over winter. They're rust resistant, but check for accident damage repairs, as well as the length of the sills and the arches. Mechanically, they're pretty robust as long as there's a decent service history – check the timing belt has been changed, avoid anything remapped, and you should be okay. Budget around £2000 these days for a reasonable 180bhp coupe – the more powerful 225s are fun, but 180s are better value. If you must have a 225, budget £3000 to get a straight and tidy example.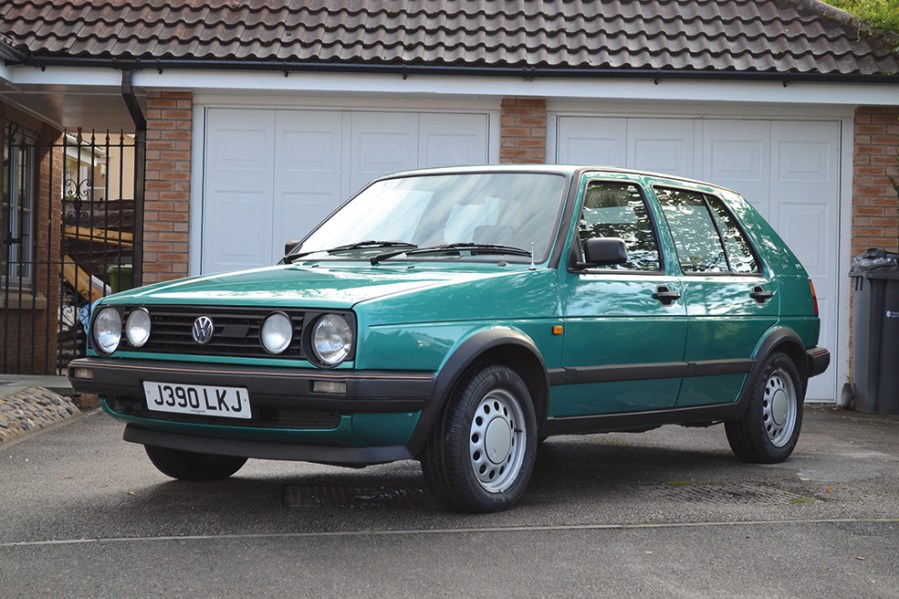 Volkswagen Golf Mk2
It might be an obvious choice, but the Volkswagen Golf Mk2 has become an everyday classic favourite for the simple reason that it's a good one. We'd avoid the GTI models simply because they're more expensive, and look instead for something like a nice CL or Driver model. A Golf will be austere, but well built and reliable transport comes at a price, and in this case that price is the likely lack of power steering, electric windows and other modern niceties.
Mechanical issues needn't worry you; the engines and gearboxes are quite hardy and spares are available from myriad VW specialists – instead, check the lower extremities of the body for corrosion. If you want a Golf but you want better value, consider a Jetta – the Golf's rarer booted sibling. Specification levels will typically be slightly better and Jettas have a smaller following, so if you're able to find one, its more likely to be an unmolested example. Budget around £2000 for a Jetta, maybe a little more – say £2500 – for a Golf. That should be enough for a tidy and useable example, but not one so nice you'd worry about using it.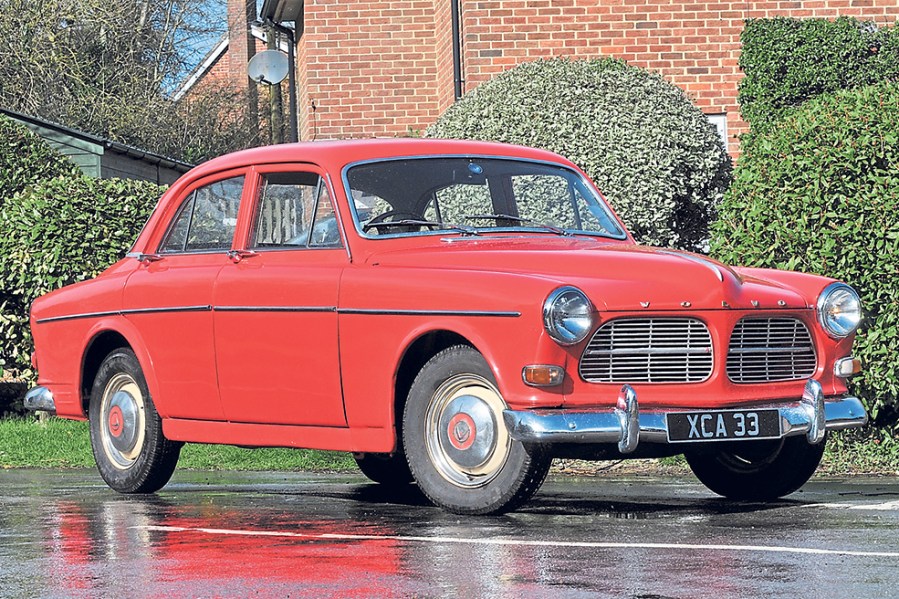 Volvo Amazon
Obvious maybe, but the Volvo Amazon is one of the best built and hardiest saloons of the 1960s – it had to be to survive all those Swedish winters. Comfortable, simple, and easily maintained using parts that in some cases lasted into the '90s, the Amazon is surely an ideal candidate for those keen to use them all year round. Take your choice of two- and four-door saloons as well as a usefully capacious estate car – with single or twin carburettors. Remember that the Amazon underpinnings also sat under the P1800 shell and that the car has rallying history, giving it credibility if motorsport is your thing.
Aim to spend between £10,000 and £15,000 if you want a tidy example, though something usable can be had from around £7500 if you're patient and don't mind which model you want. Apart from rust – and that's no worse than anything else of its era – there's very little that can go wrong with an Amazon. Check the bulkhead, inner wings and boot floor for rot, as well as making sure that the front and rear screens are watertight.
Mercedes W123
Mention hardy classics and it takes about five seconds before someone suggests the Mercedes W123 series. The entry level model until the launch of the 190, the W123 was Mercedes' take on the BMW 5 Series class, and while it was as spartan as most German cars of its era, it outlasted almost everything. Choose from smooth six-cylinder versions, thrifty diesels and simple four pots, plus coupe, saloon or estate bodywork. Best bets are the 230E/TE/CE and the 280E/TE/CE models – the biggest of the four- and six-cylinder petrols, and available with all body types. Like all old Mercs they rust, but no worse than anything of their era and it can be easily caught. Check thoroughly nevertheless, and don't dismiss bubbles on the rear pillars. They mean that the parcel shelf – a structural item – is likely made of hopes and dreams. Most other rot will be visible if you go looking.
Saloons offer the best value, and a 230E should be achievable with around five grand. A nice one will be twice that, but that figure will get you a daily driver. Add about 15 per cent a TE, and about 25 per cent for a CE at any given price point. The 280s are a little more, but unless you spend your life on the motorway, we think the power versus economy trade off makes the 230E a better bet for everyday use.
Land Rover 90/110
A sturdy chassis, all-wheel drive and thick steel bodies make Land Rovers excellent winter use classics. But in the case of the 90 and 110, you also get coil spring comfort in place of the leaf springs of the Series models. Engines typically are derived from the 2.25-litre petrol and diesel units from the Series 3, and though later models also used the 200TDi, many have been 200TDi and even 300TDi swapped – these are the more useable models for daily driving. The Land Rover 90 and 110 represent one of the few classics where originality really doesn't matter, and comfort upgrades are always worthwhile – but if you do want comfort and originality, look for County badged models which come with nicer trim.
Land Rovers are getting expensive, and it's not impossible to spend £30,000 on a 90 or a 110 in original and unmolested order. But get hold of something like a 110 with a 300TDi conversion for around £10,000 and you have a near unstoppable classic with plenty of kudos and space for the family. It'll be on the heavy side to drive given its size and heft, but if you can handle it there are very few classics of any era with quite so much rugged character.
Ford Cortina Mk3
We could have chosen almost any Cortina here. From Mk3 to Mk5 in particular, the underpinnings are much the same with easily sourced spares from Ford specialists and plenty of space for a family and its luggage. But we plumped for the Mk3 because for many, the ultimate classic era is the 1970s, and the Mk3's Coke-bottle styling speaks of that era more strongly than almost any other saloon car. Pinto and Kent engines are well-served with standard and uprated aftermarket parts, and while some interior trim might be hard to source and they do rust, there's little that should keep a Cortina off the road for any length of time.
Of course, the Mk4 and Mk5 are better value, and we would urge people to consider them as alternatives. But when you can get a good 1600L estate or similar for around £7500, a usable example of the Mk3 certainly shouldn't break the bank. We'd avoid the 1.3 for modern traffic and focus on the very capable 1.6 and 2.0 models. Four-door saloons and estates offer better value than the rare two-door models.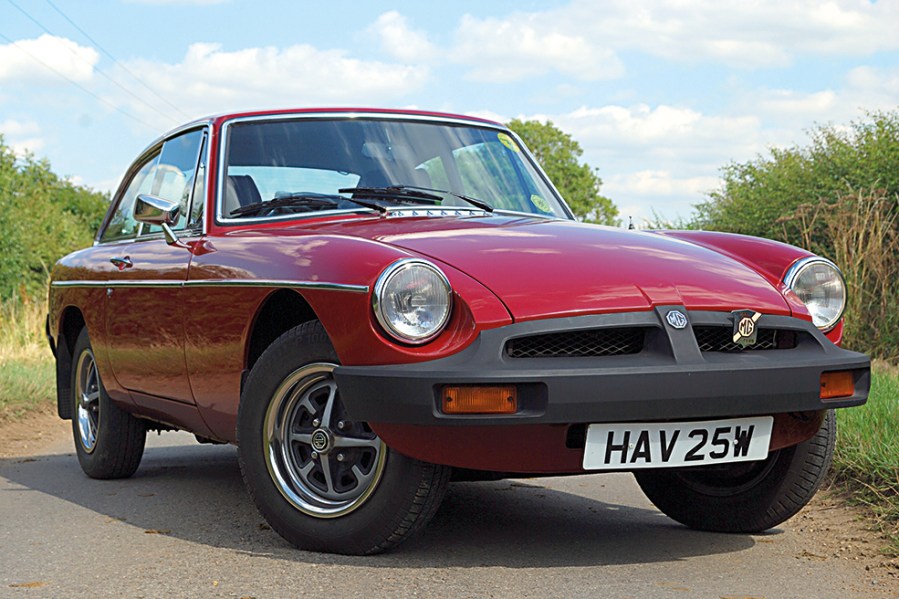 MGB GT
The MGB is the most obvious classic car choice that there is. But here's the thing; it's obvious because it's common, it's well-served with parts, and it's painless. If you want to drive a classic every day without looking like you've chosen a daily classic compromise, there are few cars that will do the job better. Yes, it will rust, especially in the castle rails, sills, and inner wings. But all the panels are available – even new shells. We'd choose the GT over the roadster as a winter classic simply because the hard roof will make it more snug in inclement weather, but mechanically there's nothing to choose between them. You'll get around 30mpg on a run, courtesy of a torquey engine and long-legged gearing with overdrive, while service items cost buttons.
We'd choose the divisive rubber bumper models for daily use – their increased ground clearance makes them better over speed bumps, and they offer better value for money in a market that still prizes chrome bumpers. A budget of £5000 will get a useable car, while £7000-£1,0000 will get something really nice for occasional winter use. And with spares costing less than for most modern cars, it may yet be the best value option here for regular use.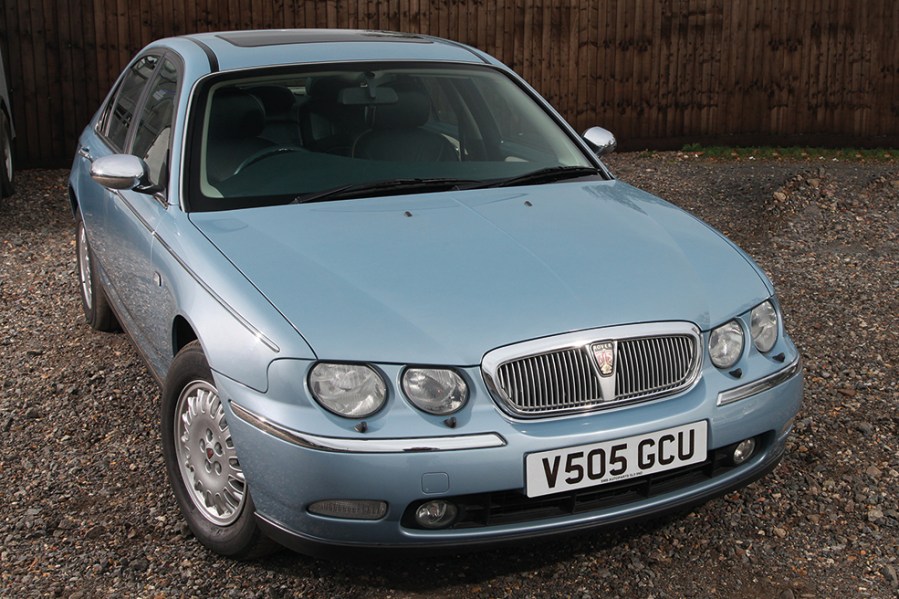 Rover 75
For some, walnut and leather are vital for peace of mind. And if you want that ambience in a car that can withstand winter, then the Rover 75 is arguably your best bet. Economical diesels and quick V6s make the best bets, but the 1.8 is easy to maintain if you like doing your own spanner work. Take your choice of saloon or estate models, and there are four main trim levels depending on model year, with an SE pack available on all. Classic was entry level, while Connoisseur and the later dechromed Contemporary were the range toppers. Midway was the Club, with nice velour and climate control. We'd look for a nice 2.5 Connoisseur SE automatic – from which you'll get 40mpg on a run, and which feels like a far more expensive car than it ever was. From 2002, Rover started cutting costs, while pre-2001 cars can suffer with corrosion in the sills. That makes 2001 to mid-2002 the ideal era if you're looking to buy.
Courtesy of an active club scene, values are going up. However, we think £2000-£2500 should be enough to get you a useable car with daily driver potential. Show cars can fetch more, but then we wouldn't advise using a show car in inclement conditions that might lead to deterioration.
Subaru Impreza
We'd understand your excitement at the idea of a Subaru Impreza as a winter car. And we know, you're thinking about all those ice rallies you watched on television about 20 years ago. But it doesn't have to be that way if you also need a smidgen of economy. The Impreza 2.0 Sport offers drivers that same chassis, but without the shove – and the price tag – associated with a WRX. Of course, if you want to be Colin McRae you can buy a WRX, but be prepared for higher bills as a result.
Rear arches and roofs can rust, lacquer peel is an issue and WRXs might have been crashed, so check the panel alignment carefully. Mechanically, avoid heavily modified examples, and make sure you have a comprehensive service history. Abused examples can suffer bottom end failure; the paperwork will help reassure you of previous owners' consideration. A couple of grand will get you a 2.0 Sport – ideally an estate for the extra carrying space, but there's little price difference – while you could get an imported Impreza WRX for around £4000-£5000. If you're happy with a second-generation 'Bugeye' car, it'll be cheaper, but you'll have to live with its more awkward styling.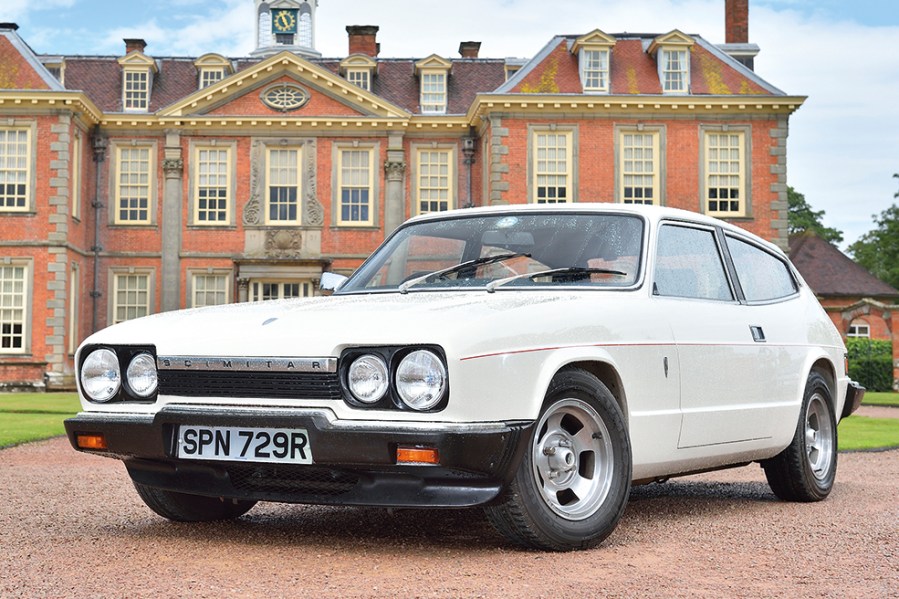 Reliant Scimitar GTE
The Reliant Scimitar might not be at the top of everyone's lists of winter daily drivers, but there's much to commend it. Firstly, while that GRP body may craze or crack, the tinworm won't be an issue. Likewise, if you find an example with galvanised chassis, so that means anything that's had a replacement unit, or any 2.8-engined SE6B model. There's also the simplicity and ease of parts sourcing for either the Essex or Cologne V6 engines, whichever is fitted to your Scimitar of choice.
And with space for four adults and some luggage, it's a practical bet. The only real downside is the thirst, but if that's enough to put you off consider an LPG conversion for half-price motoring. Most are automatic, which suits the nature of the car, but Ford four-speed manuals were also fitted if you want the chance for a little more entertainment. You can find shabby but solid cars for five grand still, but we'd want to spend at least £7000 and nearer to £10,000 for real everyday reliability. The best can fetch over £15,000 today – pricey compared to where they used to be, but a bargain compared with an equivalent – and more corrosive – Capri.