Few modern cars have gained such an enthusiastic following quite as quickly as the Rover 75. Here's how to buy a great one
Words: Ian Seabrook
Rovers of the 1980s and 1990s were solid motor cars but lacked the sparkle and sheer quality needed for the executive market. The Rover 75 was exactly what was required. It got off to a bad start; BMW, which had a major hand in the car's development, almost scuppered the launch with one of the most awkward opening speeches by BMW CEO Bernd Pischetsrieder. He spent more time complaining about the British government and the deep crisis that Rover faced than extolling the virtues of the new car.
Thankfully, the media wasn't deflected from praise for the new car – but trouble wasn't far away. BMW's obvious unhappiness resulted in the sale of Rover in 2000. Phoenix Venture Holdings made a brave fist of it but MG Rover was placed in administration in 2005. The loss of Rover – and the 75 – hit enthusiasts hard. The car has since gone on to become a cherished modern classic.
As launched in 1998, the Rover 75 was available with engines ranging from the 1.8-litre K-Series four-cylinder, through two- and 2.5-litre KV6 powerplants to BMW's own four-cylinder diesel. Trim levels began with the Classic, then the Club, with the range-topping Connoisseur including climate control, heated leather seats and the best stereo setup. All trim levels could be had in SE form for added complication, with various options available.
Following the sale of Rover, 75 production transferred from Cowley – which BMW kept to produce the MINI – to Longbridge in Birmingham. Some feel the quality took a dip around this time and the infamous 'Project Drive' did begin to remove some of the luxury. Hundreds of very minor changes saved Phoenix a few quid but did leave the cars feeling slightly less well-off in quality terms. You can spot a Cowley-built car by its black sills and lower bumpers.
Phoenix did get the useful Tourer estate into production though, along with a rare long-wheelbase version. From 2002, a 1.8-litre turbocharged unit replaced the thirsty, high-emission two-litre V6, while the diesel could be specified in CDTi form with 130bhp instead of 116bhp (although just to confuse matters, some CDTi-badged 75s will only have 116bhp). The exciting Rover 75 V8 – with 4.6-litre Ford Mustang power and rear-wheel drive – was launched in 2003 and is still very desirable. Only around 14 were built (883 V8s in total; most were MG ZT models), mainly saloons and a handful of estates. Exclusivity is guaranteed.
A facelift in 2004 attempted to breath life into the Rover 75 but by now financial concerns were taking their toll. The 75 range was changed to Classic and Connoisseur, with a new Contemporary range sitting outside that pair and having a sportier feel. Production ended in 2005 with the death of MG Rover – not that this has had much of an impact on parts supply.
Bodywork
While corrosion isn't generally an issue on the Rover 75, it can strike along the leading edge of the bonnet, the back end of the sills and the bottom of the doors, especially if the drains are blocked. More of an issue is the rear subframe, especially the bolts that hold it in place. V8 models are especially bad, presumably due to the amount of modification needed. Most enthusiasts treat this area extensively so it's a good sign of how well cared for a car is if this is still nice. Corrosion anywhere else suggests poor accident repairs.
A very annoying issue is the bonnet cable snapping; the ZT and 75 Owner's Club forum has helpful tips on how to prevent this from happening. Note that some late Rover 75 models have been upgraded with the V8's different snout treatment, so a big grille doesn't necessarily mean a big engine sits behind it.
Rover 75 enthusiasts seem keen to undo Project Drive modifications – fitting the chrome door mirrors of earlier 75s, missing badges and better bits of trim.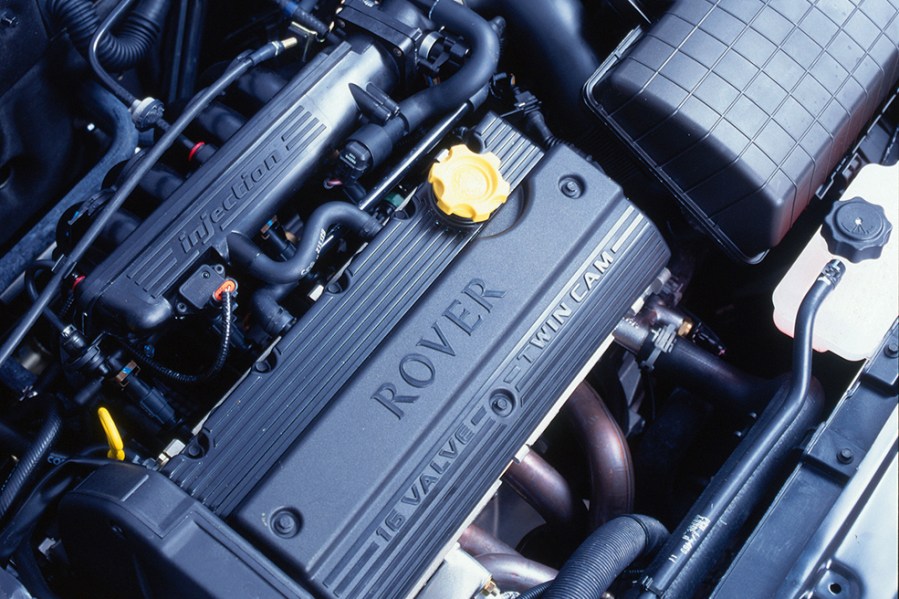 Engine and transmission
The 1.8-litre unit may lack the refinement of the V6 and there are well-documented head gasket concerns, but it's easily your cheapest way into a 75. Just watch because their low values mean they're often not cherished. The head gasket can be replaced by an uprated one, so ask if this has been done; MLS and Payen gaskets are better than the original. Julian Anderson of JMA Cars recommends that the oil rail at the bottom of the engine is also replaced to ensure reliability. The head bolts, which should only be used once, screw into this. Do try a 1.8 before writing them off; they are considered surprisingly smooth.
The Rover 75's KV6 engine tends to be better at resisting head gasket failure – far more so than the similar unit used in the last Rover 800. It's still worth checking for creamy gunk under the filler cap and oily gloop in the expansion bottle. However, the biggest issue with the KV6 is the timing belt; replacing the main item is quite a challenge but there are actually two smaller ones running at the back (gearbox) end of the engine which link the two camshafts. It's all quite fiddly and time consuming and best done using locking tools. That's why a specialist is likely to charge £500-800 all-in. It really does make sense to replace the tensioners and water pump at the same time, hence the price variation. Also on the KV6, listen for a rattly noise on tickover. If it quietens down just after starting, all is well; if it doesn't go away, the inlet manifold is failing. Make sure the engine picks up at 3500rpm on a test drive too. If it feels weak, the Variable Intake System (VIS) motors have probably failed – another cheap and easy fix. Thermostat housings can crack and fail but are tricky to check on a test drive. It's a job worth doing when you get the car home though; remove the engine cover and you'll find the thermostat sitting in the 'V' of the engine.
The BMW diesel engine uses a timing chain so that's one less thing to worry about, although they can get noisy over 200,000 miles and replacement is very involved. That said, our informant knows of a taxi with 495,000 miles on the clock on the original chain; it all depends on how the car has been cared for. Check that both fuel pumps are running; on start up, listen out for the very quiet hum of the tank pump. This can fail then overload the high-pressure engine pump, which in turn conks out. Later cars had a more powerful in-tank pump and no engine bay pump but the crossover period was huge.
The V8 engine tends to be very reliable as it's 'Built Ford Tough'. With only 256bhp, it's not overly stressed as long as the cooling system isn't neglected; it's the mammoth 302lb ft of torque that gets you moving, with 60mph coming up in under seven seconds. Interestingly there are only two valves per cylinder; the 32-valve version was apparently tried but didn't really fit. Rover 75 V8 models were only available with automatic transmission. If you want a manual, you'll need to get an MG ZT 260 – model that's much easier to find. Still, values are very strong and you'll pay for the privilege.
Diesels were available in 115bhp or 130bhp form, which should be reflected on the V5. There are no physical differences, just ECU tweaking. That can therefore be done later on, so you won't really know what power a diesel has until you put your foot down. The diesels do run very cool – something masked by the temperature gauge which lies! Initially, a diesel-burning heater was fitted – this could later be optionally treated as a pre-heater. But, Project Drive saw this removed in 2002. It's something people still like to retro-fit as it ensures better heater output in the winter. Similarly, upgraded thermostats are often specified as the original can seize up. It's a challenge to replace too – easier if you remove the entire front panel.
The KV6 can't be tuned much beyond stock, though the K-Series four-cylinder has plenty more options – including the VVC variable valve timing if you fancy!
The five-speed Getrag manual is pretty robust, but synchromesh can fail at higher mileages (150,000 plus), especially on second or third. It's essential that the correct MTF 94 fluid is used, and it should be changed every 90,000 miles. It often isn't. Another issue is the clutch hydraulics, as BMW opted for a slave cylinder inside the gearbox bellhousing. If the clutch has been changed recently, ask whether a new slave was fitted at the time. A failing slave will occasionally cause the pedal to either drop or simply stop working. Clutch replacement can be expensive due to the dual mass flywheel.
The five-speed JATCO automatic is a really nice unit, but make sure it operates smoothly as overhaul or replacement is pricey. Jumping out of gear may just be low fluid but it's hard to be sure. If there's a petrol smell under the bonnet, check for fluid leaks. It can be a sign that the torque converter is failing – a very expensive issue. The automatic was available on all engines and can be a good match for the diesel especially. The V8 uses Ford's own four-speed overdrive automatic gearbox which is pretty robust.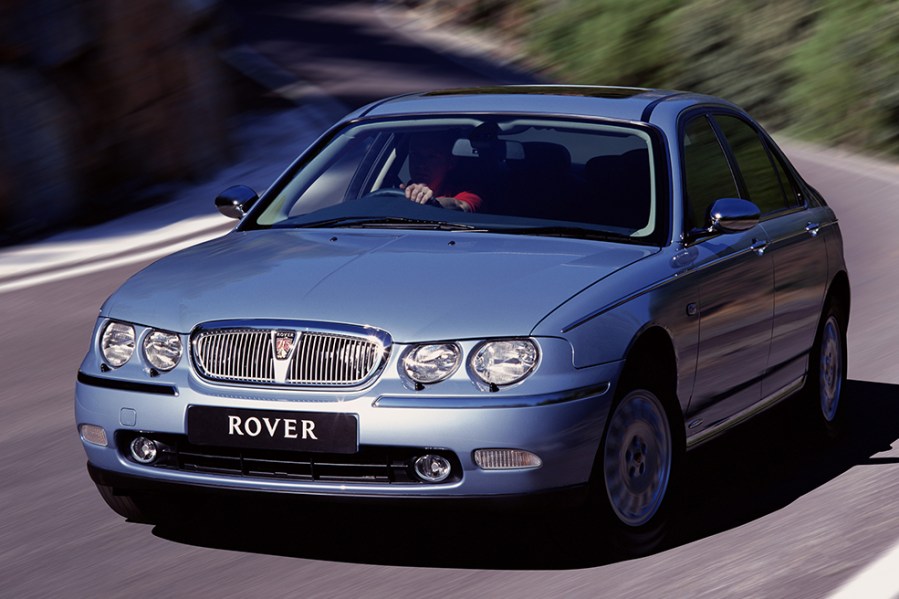 Suspension, steering and brakes
In terms of what you can realistically check on a test drive, just listen out for clonks on the move, which signal worn bushes. It could be anti-roll bar drop links or it might be wishbone bushes. Snapped springs are certainly possible, more common on the front. While they can cause clonks or scrapes, snapped springs can sometimes be tricky to spot so inspection is a good idea.
When it comes to the Rover 75's steering, make sure there is no play and that the pump is not noisy. A full alignment check can make a huge difference, but it's important that it has a full tank of fuel when set-up or the car can end up pulling to one side.
The 75 is quite hefty, so front brake disc warping can be common. This results in a nasty judder when the brakes are applied. Make sure the anti-lock brake warning light comes on with the ignition, and then goes out after a few seconds. If it stays on, it's an automatic MOT fail. If it goes out but comes back on again, the system either has a problem reading the wheel sensor – a worn wheel bearing perhaps – or there's a discrepancy in tyre sizes.
Interior and electrics
Check for dampness in the interior first of all, especially if a sunroof is fitted. Tourer models can suffer leaks into the luggage area, and saloons into the boot. Check the footwells too. Mostly, tired seals are to blame – windows or rear lights. Sunroof drains can also cause water ingress. Some interiors can be rather lurid because, especially later on, a great deal of customisation was possible via the options sheet.
Access to a T4 code reader will make life easiest when it comes to diagnosing electrical gremlins; otherwise, it's a case of just making sure that everything works. There can be a lot of kit on Connoisseur models, so make sure to work through all the various systems. Make sure the airbag light goes out, too; If it doesn't, it could be a quick fix – usually disturbed cables underneath the front seats. This is easy to reset.
One major job for any new Rover 75 owner is to ensure the drain tubes from the scuttle beneath the windscreen are clear, a job best completed with with compressed air or wire. If these get blocked water has a nasty habit of spilling over the ECU causing all manner of issues. Watch for cloudy headlamps, as the plastic covering degrades in UV. It is possible to refurbish them.
Cooling fans can fail; an easy check is to put the air conditioning into demist mode and listen for the fan activating at a slow speed. Fans on early cars require complete replacement but it is possible to just replace the resistors on later cars. It's a simple fix, but ignore it and the engine can cook.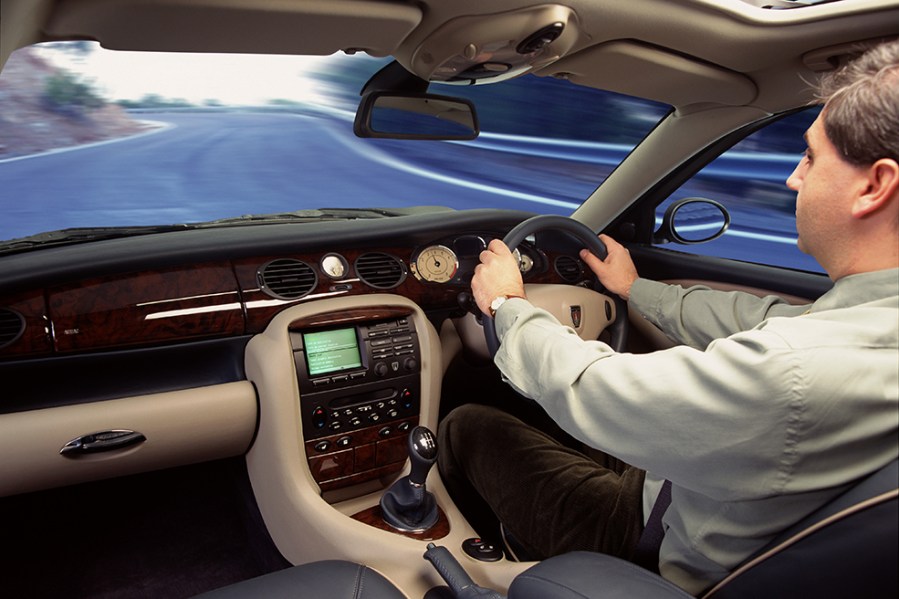 Rover 75: our verdict
The tragedy of Rover's demise is one reason for the 75's huge following –  and the other is that it's a really good car.  More so than many family or executive saloons of the period, enthusiasts have taken these models to heart. Few cars enjoy such an enormous club and specialist following; the Rover 75 isn't really a future classic – it is a classic already.
With good examples still readily available at sensible prices, the Rover 75 makes a strong case for itself as an everyday modern classic. Parts are easy to come by, online advice is rife and there are plenty of specialists to help out on really big jobs. It's a car with a big following for good reason!