The last Jaguar XK – codenamed X150 – is perhaps the most complete GT ever made by the British brand. Here's how to buy a great example of this modern classic
Words: Paul Guinness
The original X100-series XK8 and supercharged XKR range that arrived in 1996 – replacing the evergreen XJS in the process – proved to be a major hit, effectively reinventing the Jaguar sports car and going on to enjoy a decade-long career. A successor would eventually be needed, however, if Jaguar was to remain competitive in the hotly contested GT market, hence the 2006 launch of the all-new Jaguar XK X150 – the production version of a concept coupe that had made its motor show debut the previous year.
This new-generation XK was a game-changer in terms of Jaguar sports car construction, making full use of the firm's new-found expertise in aluminium, following on from the X350-series XJ saloon. The latest XK employed an aluminium bonded and riveted monocoque with aluminium body panels (there were only two welds in the entire car, one either side of the roof), making the X150 around 90kg lighter than the previous steel-bodied X100. And it was stiffer too, with this second-generation XK coupe and convertible being around 50 per cent and 30 per cent more rigid than their predecessors respectively.
From its launch through to its first facelift, the Jaguar XK X150 used the same 294bhp 4.2-litre V8 that had seen service in later XK8s. From 2009, however, it gained an all-new 380bhp 5.0-litre V8 with direct injection. As before, there were supercharged XKR versions of the XK, which raised the 4.2-litre model's power to 420bhp and the 5.0-litre's to 503bhp. There was also a 4.2 XKR-S (launched in 2008 and limited to just 200 cars), which boasted no extra power but did offer 'chassis' tweaks; and the XKR-S continued when the 5.0-litre range arrived, boosting power to around 540bhp.
All 4.2-litre X150s were fitted with a six-speed ZF 6HP26 automatic transmission, with Jaguar Sequential Shift and famous J-gate gear selector. The arrival of the 5.0-litre, however, saw this set-up swapped for a six-speed ZF 6HP28 unit linked to the latest JaguarDrive rotary gear selector.
The increase in engine capacity didn't just bring extra power and performance, as the 5.0-litre also proved to be more eager to rev than the old 4.2, arguably making it more of a driver's car. The upgrades of 2009 also brought a new-spec diff and Bilstein variable dampers (replacing Jaguar's Computer Active Technology System and its Comfort and Sport settings), with the latest set-up adding an even sportier feel to the driving experience. Exterior changes, meanwhile, included new lights and mirrors, and narrow front-mounted brake cooling ducts.
The XK X150's extra stiffness compared with the X100 really helps when it comes to the car's ride and handling, with even the convertible having the kind of rigidity that was once unheard of in an open-top GT. Compared with its predecessor, it's roomier and more comfortable for taller drivers; and the interior is inevitably far more modern looking, with none of the XK8's typically-Jaguar wood-veneer trim.
Jaguar also introduced various special editions of the X150, including the XK60 of 2008 (featuring cosmetic tweaks to celebrate the 60th anniversary of the XK120), the XKR 75 of 2010 and, three years later, the very exclusive XKR-S GT – the latter featuring a race-spec cabin, a further-strengthened bodyshell and heavily reworked suspension.
The very last X150-series XK rolled out of Jaguar's Castle Bromwich plant in July 2014, after a successful run of just under 54,000 cars. It was the end of the line for the XK as a whole, its effective successor being the new F-Type that went on sale in the spring of that year.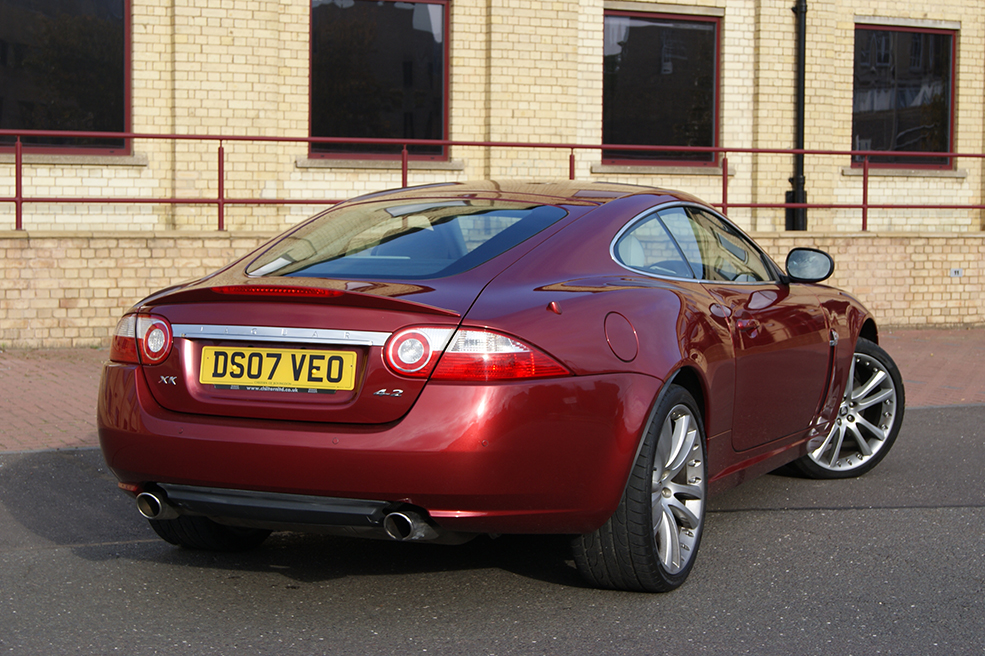 Bodywork
The good news with a modern classic using such an innovative aluminium bonded and riveted monocoque and featuring all-aluminium body panels is that the traditional issue of rust (a familiar problem for anyone running a neglected example of the X150's steel-bodied predecessor) won't arise.
But that doesn't mean the bodywork of this final XK series is completely trouble-free. It's certainly worth checking around all trim items and exterior plastics, as these have been known to rub off the paint and cause localised bubbling; and it's also not unknown for early cars in particular to show signs of corrosion where the rear wing meets the door opening.
Any bubbling under the paint – particularly around the boot, the bottoms of the doors and on the front wings – is likely to be aluminium oxidisation, which will need treating and the area respraying to the required standard. You should also check for corrosion where steel fittings are used for the front bumper, wheelarch liners and engine undertray, something that can only be dealt with properly by replacing all the fixings; the parts aren't expensive, but you should budget for three to four hours' labour if you're paying a professional.
A major concern with aluminium bodywork is its 'softness', which can easily lead to dents. Repairing aluminium panels takes skill and experience, as does any localised respraying if you're to avoid the new paint eventually peeling. Check the car carefully from all angles, running a hand over the panel surfaces to feel for any indentations; and obviously you should be checking for signs of mis-matched paintwork, as well for any small blisters that could be a sign of poorly applied paint.
The Jaguar XK X150 came with optional Active Front Lights, which turned with the steering in order to provide better lighting on twisty roads; if the car you're thinking of buying has these fitted, make sure they're working as it should. Another feature was the XK's Pedestrian Safety System bonnet, which lifts slightly when a collision is detected in order to protect pedestrians; you need to check that the bonnet opens and closes properly, as it's not unheard of for the pedestrian sensor to fail.
Engine and transmission 
The 4196cc version of Jaguar's AJ-V8 engine – in both normally-aspirated and XKR guise, the latter featuring an Eaton MP112 supercharger – addressed the weaknesses of the previous XK generation, which included weak timing chain tensioners and troublesome water pumps. As long as the 10,000-mile service intervals have been observed (don't even consider an X150 without a comprehensive history), it should be relatively problem-free. Make sure that the correct grade of oil has been used throughout (5W 30 semi- or fully-synthetic for the 4.2 and 5W 20 for the 5.0), as the XKR in particular can start to rattle from as little as 50,000 miles if there's any sign of neglect.
The 5.0-litre unit of 2009-on is similarly robust when maintained well, although both engines can suffer from thermostat problems that can lead to overheating. You should listen out for the cooling fan kicking in when it should, with problematic electrics on some cars causing it to stay on permanently – something that should also show via a dashboard warning light. You also need to listen for any rattles from the XKR's variable valve timing, which is usually caused by a problem with the hydraulics.
Many X150 owners will choose to replace the car's battery at least every four years, as a number of niggling faults can be caused by the old one draining. If you're using the car mostly during the summer, it pays to leave it on a trickle-charge whenever it's standing for long periods, although 2010-on cars apparently need a specific power management module for this; talk to your trusted independent Jaguar specialist for further advice on your particular XK.
The ZF automatic transmission used in the XK X150 was designed to be maintenance-free, but it makes sense to have the oil changed at around the 60,000 miles mark for long-term reliability. The gearbox filter should be changed at the same time.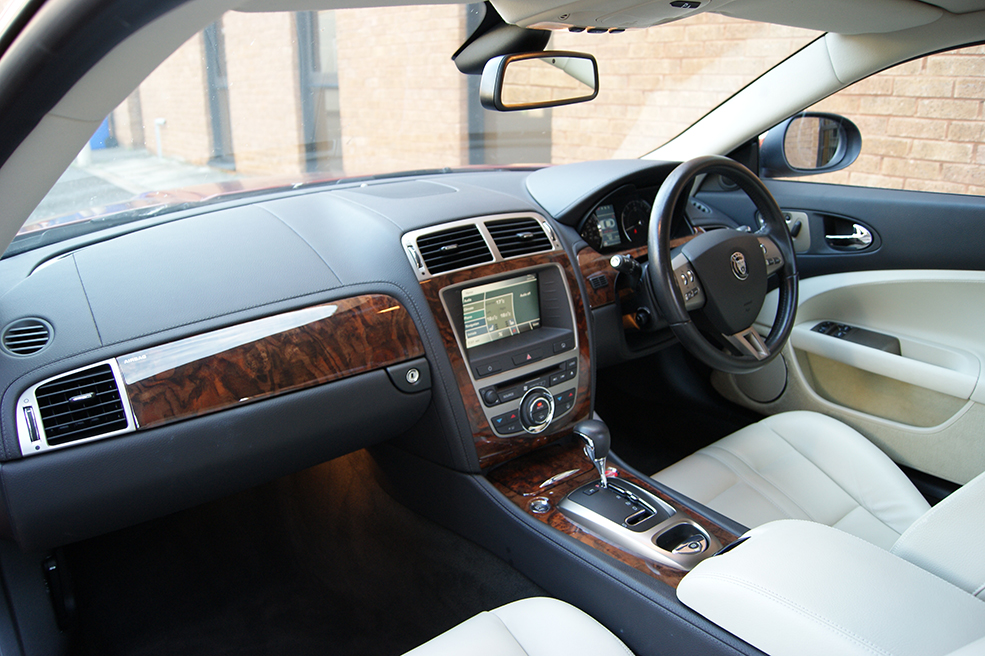 Interior
The XK's interior has a quality feel to it, but you should still check for obvious signs of wear, particularly any damage to the side bolsters of the front seats on higher-mileage cars.
You should also check that the carpets don't feel damp, as the footwells can fill with water if the window seal (which distorts when the windows are opened and closed) isn't lubricated fairly regularly. The air conditioning drain tube can also leak into the footwell, so be vigilant when you're inside the car; the 'proper' way to sort this is to remove the dashboard and replace the pipe (a labour-intensive process), but a specialist will usually know to lower the gearbox and then trim the blockage from the pipe.
The XK coupe is arguably the more practical of the two body styles, thanks to it offering 300 litres of boot space – a 50 per cent increase on the convertible's load area. Rear seat accommodation in each is obviously restricted, and really only suitable for children – but for anyone in the market for a GT, this won't be a huge hindrance.
Suspension, steering and brakes
The Jaguar XK X150 features vented discs all-round, with normally-aspirated models using 326mm discs front and rear, while most supercharged versions have 355mm fronts. Parts prices are reasonable by modern-classic standards when you use an independent specialist, with SNG Barratt offering various options. A pair of genuine Jaguar front discs for an XKR will cost you around £224, or you can choose equivalents made by an original equipment supplier for less than £150 per pair. Both options offer excellent value, although any XK needing a full set of discs and pads will generate a hefty bill for its owner, so carefully check the maintenance record for evidence of work already carried out.
Like most upmarket cars of its era, the X150 features an electronic handbrake – and it can cause problems, particularly now that even the youngest cars are heading for seven years old. A Jaguar dealer or independent specialist will be able to fix any issues, but it's not a job for the average DIY-er, as the service mode has to be engaged using the car's diagnostic port to prevent the handbrake's calipers potentially closing as you remove the pads.
The X150's terrific ride/handling mix comes from having a double wishbone with a coil-over and anti-roll bar suspension set-up at each end. Early cars featured Jaguar's Computer Active Technology Suspension (CATS) only as an option, but it soon became a standard fixture, enabling the driver to choose the suspension setting. To check if an XK has this suspension, look for a wire coming out of the suspension tops under the bonnet.
At around the 60,000 miles mark, you can expect to have problems with the electronic components inside the dampers wearing out. Dampers start in price from around the £250 mark for a Bilstein unit, with genuine Jaguar items costing considerably more. You might also end up replacing the lower wishbones and suspension bushes at around the same mileage in order to maintain your XK's original feel.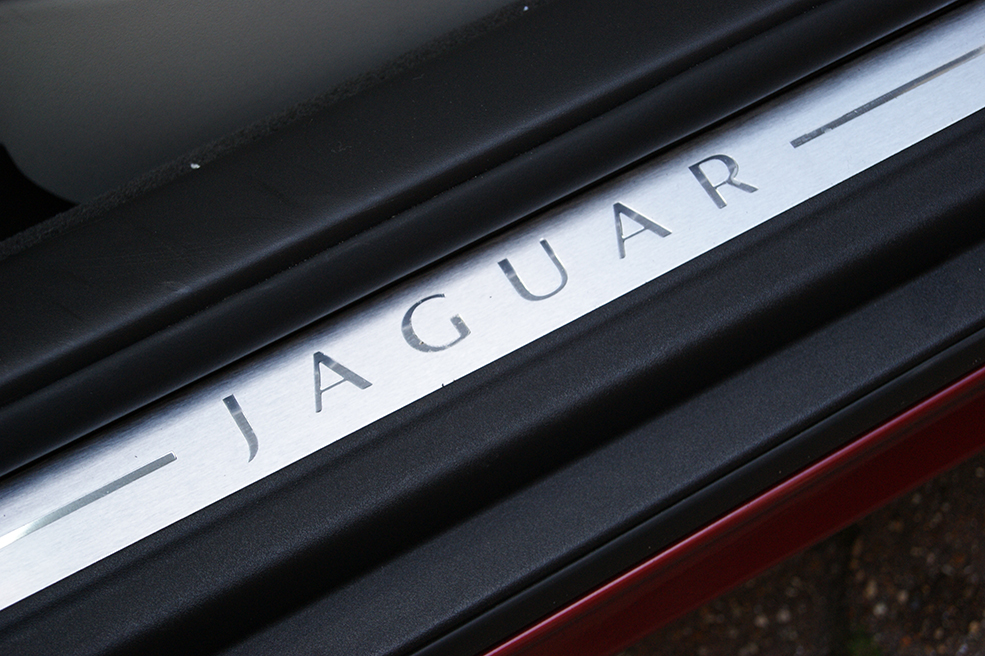 Jaguar XK (X150): our verdict
The Jaguar XK X150 still looks fresh and modern to this day, and so it's a sobering thought that 2021 marked its 15th anniversary. It now falls firmly into modern classic territory, with attainable prices proving temping but sure to increase in coming years.
If its a capable V8-powered GT you want, you'll have to pay more for an equivalent Bentley or Aston Martin from the early to mid 2000s – and in our view, the XK can easily hold its own in that company.