The first-generation Jaguar XK8 arrived in 1996 and gave the brand an all-new sports car capable of competing with the best. Here's how to buy a good one today
Words: Paul Jackson
Jaguar introduced the all-new XK8 coupé and convertible in 1996 as a direct replacement for the 21-year-old XJS, the company was suddenly thrust back into the limelight.
The XK8 was available in either coupé or soft-top version from day one, with each powered by an all-new 294bhp 4.0-litre V8 (known as the AJ-V8) linked to a five-speed ZF automatic gearbox, endowing the XK8 with an artificially limited top speed of 155mph and a 0-60mph sprint time of just 6.4 seconds.
The go-faster XKR derivatives catered to those with a hunger for even more power within a few months, boasting a whopping 370bhp via the addition of a supercharger. With styling also suitably upgraded via various testosterone-filled aesthetic tweaks, the XKR was Jaguar's ultimate high-performance sportster.
Both the XK8 and XKR ranges proved to be a hit, with sales increasing dramatically compared with the XJS that had gone before. In 1997, almost 15,000 examples of Jaguar's sports cars found buyers, though within five years this annual figure was to fall to below 7000 as the models entered middle age.
Happily, Jaguar had a plan to give its XK8 a boost, and in 2002 it replaced the 4.0-litre engine with a 4196cc version, codenamed AJ-34. This resulted in 300-400bhp outputs depending on your choice of either XK8 or XKR, with top speed still limited to 155mph but the XKR seeing a cut in 0-60mph time to just 5.2 seconds. At the same time, the old five-speed automatic transmission was dropped for a six-speed set-up, still sourced from ZF for the XK8, while the XKR was given a Mercedes-manufactured unit.
The crucial upgrades of 2002 and the subsequent launch of various limited-edition versions saw the XK8 and XKR continue in production for a further three years, the final car rolling off Jaguar's Browns Lane production line on 27th May 2005.
When production ended in 2005, some 90,374 examples of the X100 XK  had been built – the majority XK8 convertibles. And this popularity has endured, with XK8s and XKRs making very desirable modern classic choices today.
Bodywork
Despite its relative youth, the X100 is a car that can succumb to rust issues. An inspection should start underneath, checking the condition of the front floorpan – an area that's very susceptible to rot, often caused by a steel plate underneath each front footwell that traps water and causes problems. Repair panels are available but the job is time-consuming and involves stripping out the interior.
Still underneath the car, check the 'chassis' legs in front of the rear axle, along with the anchor points for the rear suspension and the A-frame mounts.
The most likely rust spot however, is back at the front, where the chassis legs (behind the subframe turrets) can be inspected from within the front wheelarches; if there's major rot here, the best solution is to remove the front subframe, cut out the rusty metal and have repair panels welded in place. Also inspect and potentially renew the subframe V-mounts, engine mounts and suspension bushes at the same time.
All the usual suspect panels need careful inspection. Jaguar XK8 and XKR sills can attract corrosion, particularly at each end; these areas get attacked the most by dirt, salt and road debris, and can soon start to suffer when ignored.
The back of each sill is exposed, making it easy to spot any signs of rust or bubbling paintwork; the front of the sill, however, is hidden by a cover and mudflap that enable dirt to collect. The good news is that front and rear repair panels are available from independent Jaguar specialists, and they're not expensive – but do you really want a car that needs such work?
The X100's front and rear wheelarches are another area to check, as dirt and road salt can collect around the lip. The rear features a plastic splashguard, something that's worth removing to make sure there's no crud behind. You should also check the rear quarter panel (behind the wheel and above the bumper), as this can show signs of rot. Once again, wheelarch and rear quarter repair panels are available for anyone taking on a project.
Finally, make sure that any X100's bumpers are securely fitted; the rear bumper in particular has a metal mount that is prone to corrosion. You should also check the bumpers for signs of mismatched paintwork, scraped corners and lacquer peel. And with the car's paintwork in general, you need to be on the lookout for signs of poor repairs and non-original finish to rust-prone areas.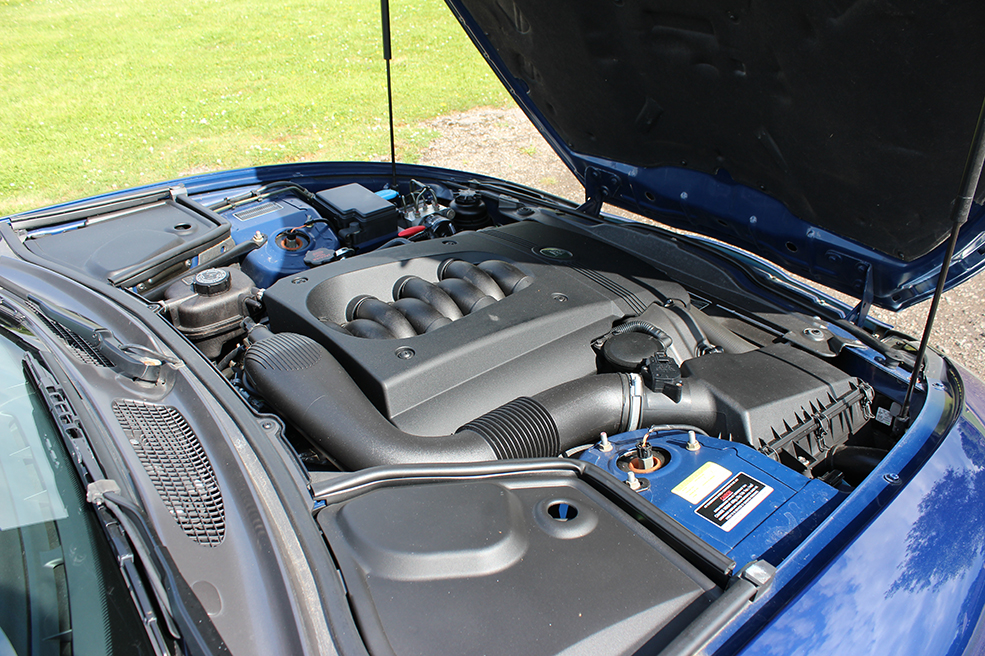 Running gear
Early Jaguar XK8s had a poor reputation thanks to Jaguar's use of Nikasil-lined cylinder bores, with excessive oil consumption, low compression and eventual engine failure being common symptoms – fixed in 2000 by introducing mild steel linings, with many early cars subsequently receiving new engines.
Another early issue was the use of part-plastic timing chain tensioners and guides, although many have since been upgraded to steel components – something that's well worth checking. Timing chain noises aren't uncommon, particularly on higher-mileage cars, while rattling noises when starting from cold are usually a sign of faulty tensioners.
The Jaguar XK8 X100's drive belt is easy to check and worth changing as soon as possible if you can see cracks or splits in the ribs, as a snapped belt will suddenly leave you with no water pump or power steering. The same goes for the supercharger belt on the XKR, which will be an even more urgent 'see to' item if you spot any splits.
The lower engine mounts, which secure the engine to the front subframe, can become worn or broken, resulting in engine movement under hard acceleration or braking. You should also check any X100's maintenance records, as frequent oil changes and servicing are essential, along with a gearbox oil change (with new filter) every 60,000 miles. Be very wary about taking on any X100 that doesn't come with a service history, as previous neglect can mean big bills in the future.
In most cases, an engine management warning light on the dashboard will be caused by either a Lambda sensor or knock sensor fault, neither of which isn't a major disaster. More important is that the engine itself sounds healthy and gives no cause for concern. Both types of sensor are easy to change, except for knock sensors on an XKR as they're located under the supercharger and can be quite labour-intensive to swap.
The five-speed ZF automatic gearbox used on the XK8 can suffer from failure of the front clutch drum, while the later six-speed is prone to slippage on high-mileage cars, raising a fault for an incorrect gear ratio and putting the car in limp-home mode.
The Mercedes gearbox on the XKR has been known to seize in extreme cases, usually caused by faults with the output shaft and planetary gear. When testing any car, make sure the gear changes up and down the 'box are smooth and quick, with no signs of gear slip under load. On 4.2-litre cars, make sure the Sport mode operates as it should, giving you instant 'kickdown' when selected.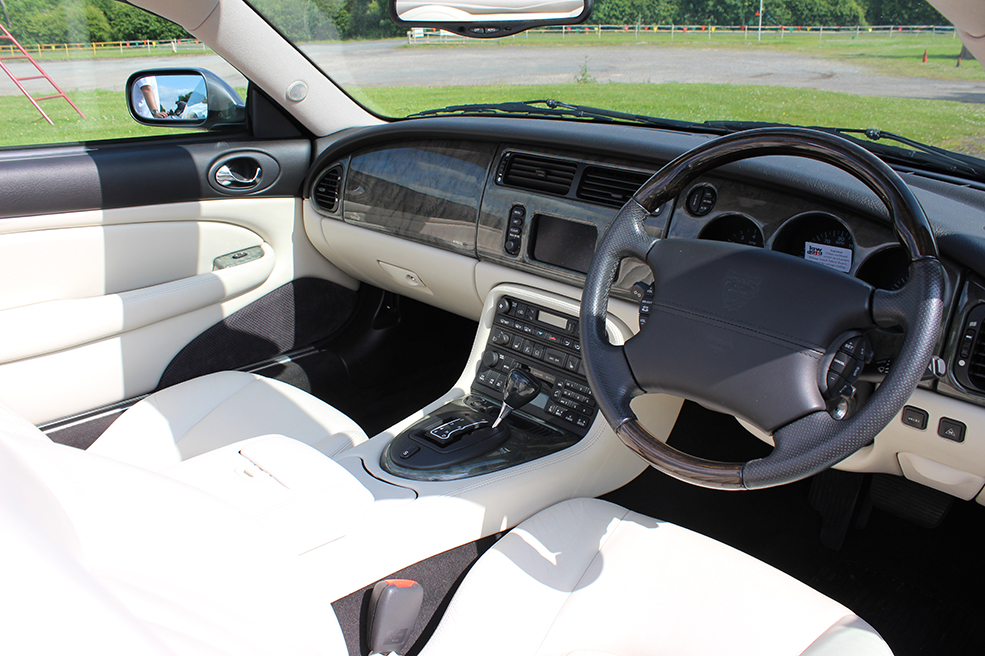 Interior
Leather upholstery is fitted to all X100 models, with the front seats being electrically adjustable. The wiring that's routed underneath those seats can become trapped and damaged, sometimes resulting in a blown fuse. Both front and rear, you should check the leather for damage, especially on the side bolsters of the front seats. New front seat covers are available from Aldridge Trimming, but they cost around £800 per pair and will then need professionally fitting.
When inspecting a coupé, make sure you check the condition of the headlining, which has a tendency to drop – although upholstered replacement headlining boards are readily available. If you favour a convertible, check that the electric roof operates correctly; if its CHF11S hydraulic fluid isn't changed every five or six years, it can become congealed, block the pipework and cause the hood to stick. You should also check the condition of the hood's fabric and rear glass with its heater element, as a complete replacement hood won't come cheap.
It's important to check an X100's electronics, and particularly its remote-control central locking system. If the remote fob won't communicate with the car, you're looking at an expensive fault to fix, as the ECU controlling this is reputedly no longer available – and a fully functioning secondhand replacement can run into hundreds of pounds.
Another common failure is the 'reach' adjustment for those cars with electrically-adjustable steering columns. Any problem here probably won't be with the motor itself, but more likely the steel cable linking the motor to the column. The good news is that replacement is relatively straightforward and inexpensive.
Brakes
The braking system is generally reliable, but it's worth noting that 1999-on cars have superior braking performance thanks to their use of 325mm (rather than the earlier 305mm) front discs. A weak point on the earliest models concerns the ABS pump that's bolted to the ABS electronic control module; the pump and module are electronically connected via a twin insulated wire, with the soldered joint on the circuit board inside the module sometimes causing problems.
When examining any X100, check the state of the discs and pads (full renewal all round will generate a hefty bill even if you use an independent specialist), and be on the look-out for any suggestions of warped discs when braking on your test drive.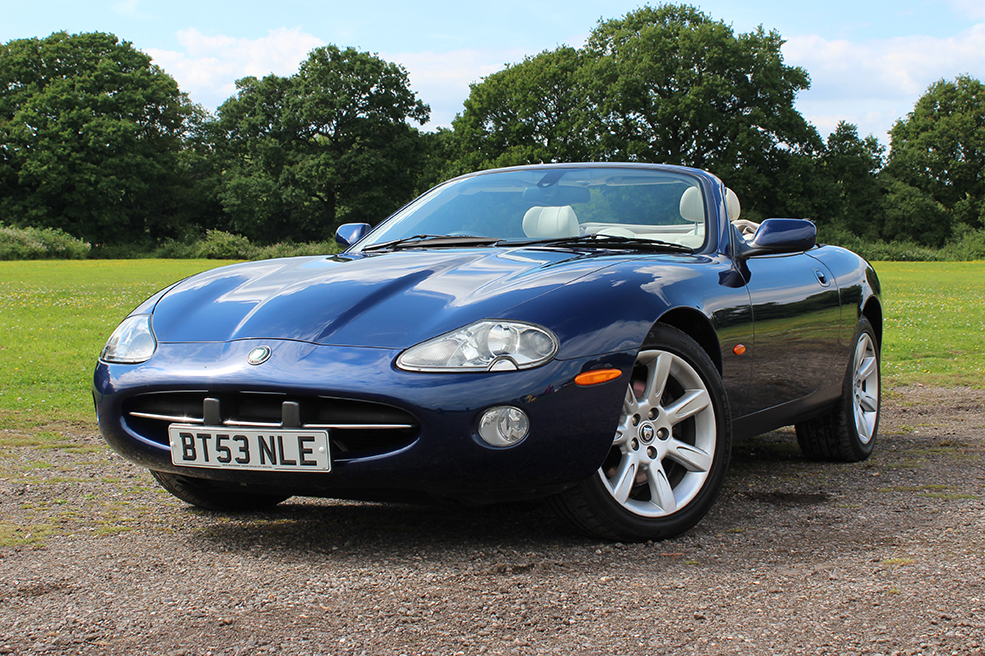 Suspension and steering
The X100's suspension bushes are prone to wear, while a rattle from the rear will often be caused by the damper lower mounting bushes being worn. The large bushes that secure the front of the rear subframe to the underside can also suffer from wear and are worth checking, as are the mounting brackets. Worn front wheel bearings are fairly commonplace, although replacing these shouldn't be an expensive job.
The inner bushes for the front upper wishbones can suffer, but again new bushes are readily available and relatively inexpensive (make sure you replace both sides for the best result). Also, the D-shaped bushes that secure the front anti-roll bar to the front subframe can become worn and will be an MoT failure, though once again not expensive to replace – albeit a bit fiddly with the front subframe in place.
Depending on which member of the X100 family you buy, it will come with wheels of 17-20 inch diameter, the larger wheels having very low-profile tyres that make the wheels more liable to kerbing and general damage.
Jaguar XK8 (X100): our verdict
There are few modern classics that offer up as an interesting mix of power, comfort, rakish good looks and specialist support as a first-generation Jaguar XK8. Alternatives include the not-quite-as-polished Aston Martin DB7 and the altogether less exuberant Mercedes R129 SL – but it's the XK8 that still undercuts all these on price, at least for now.
All thing considered, the Jaguar XK8 is a great modern-classic GT that, if you have the budget to properly maintain it, makes for a perfect modern classic that could see its values strengthen in the coming years.
The earliest XKRs and convertibles are probably the best investments long term, but for regular use a 4.2-litre model might be a better bet in terms of reliability and economy. We'd also recommend a coupe, for the simple reason you'll get a better car for your money owing to the convertible's greater desirability and higher values.