The MG ZT was much more than a dressed-up Rover 75. Today, it makes for a superb sports-saloon bargain
No sooner had the 'Phoenix Four' handed over that famous tenner to BMW and bought Rover than the old MG saloon brochures were being pulled out of filing cabinets and dusted off.
Not since the MG Metro, Maestro and Montego had there been an MG saloon car, though the idea was certainly part of Rover Group's plan to rejuvenate its model range prior to BMW taking over the reins of the company in 1994.
Under the leadership of anglophile BMW boss Bernd Pischetsrieder, Rover would instead be steered upmarket as a manufacturer of classy and comfortable saloon cars – but not overtly sporting ones, with performance-oriented tin-tops instead reserved for the German brand. It was dictated within the company that Rover should not under any circumstances compete with BMW. The British brand had some of the finest chassis engineers in the world and had proven its ability to engineer front-wheel-drive suspension set-ups that were among the best in Europe.
But when BMW left the building, the cleaners were still sweeping up the streamers from the engineering department's party poppers when the MG Z-car range became a reality. Using a similar concept to the MG Metro, Maestro and Montego of 10 years earlier (this time without red seatbelts) the resurgent MG Rover would come to market with three great-value performance cars based on the Rover 25, 45 and 75 saloons.
Development of the cars began in June 2000 just two weeks after MG Rover was formed; the rejuvenation of the MG brand was core to MG Rover's marketing plan. The Rover 25-based ZR would be the accessible hot hatch with prices starting below £10k, incredible finance and free insurance deals to tempt in younger motorists. The ZS, based on the Rover 45, would be the mainstream model – and as time went on found itself becoming one of the best-handling front-wheel-drive cars of the early 2000s (if you don't believe that, try one…). The MG ZT was the flagship, a sports saloon that would appeal to the heart as much as the head, keep fleet managers happy and give the executive mainstream a run for its money.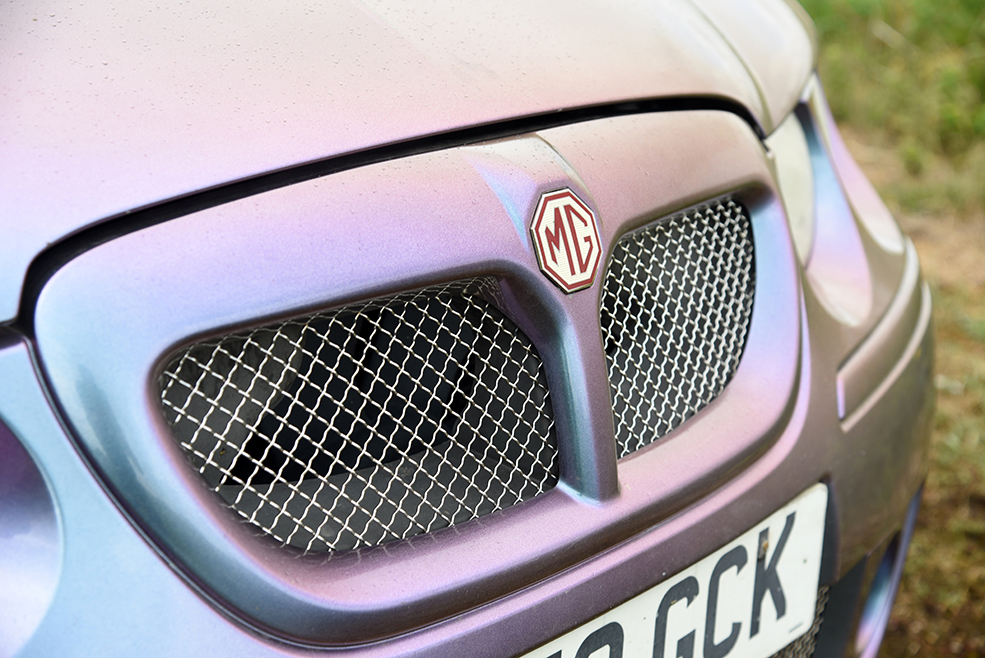 The Z-Car launch marketing campaign was anything but apologetic. The flagship of the range, photos of which were revealed in January 2001 after just seven months in development, was the 'full-fat, maximum strength, high caffeine' MG ZT. MG Rover had taken the Rover 75 and done what its engineers had always wanted to – turned up the wick. Initially available with a V6 petrol engine only, the ZT was offered in 160 and 190 forms, both featuring the brand's 2.5-litre KV6 engine but in different states of tune. Its trump card was an amazing chassis, developed by a team led by MG Rover's engineering supremo Rob Oldaker.
The cars were officially launched in March 2001 and went on sale two months later, to a surprisingly positive and optimistic media reception (if only such sentiment had lasted), with the MG ZT shortly followed by the ZT-T, based on the new Rover 75 Tourer – another car that had been kyboshed by BMW to stop it stealing sales from the 3-Series Touring.
In February 2002 the range was expanded to include the ZT 180 Sports Auto, using the Rover 75 drivetrain but with a faster-shifting auto box, while in August 2002 the fleet market was fully catered for with the diesel ZT CDTi, initially available with a 115bhp engine based on the BMW M47 unit, and later a 130bhp version.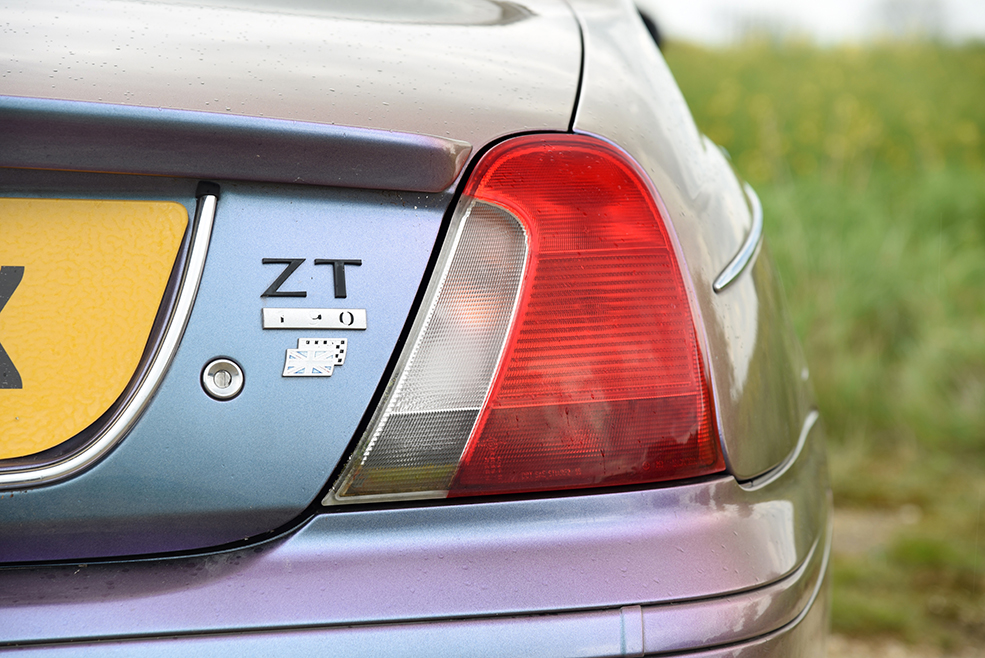 A four-cylinder petrol came in 2003 with a choice of a 120bhp normally aspirated model or a 160bhp turbo, which replaced the low-powered V6 and was surprisingly sweet and lively by comparison. However, by 2003 MG Rover was starting to struggle. A cost-cutting exercise called Project Drive saw the ZT lose certain features and the quality start to deteriorate, meaning it's the earlier cars that are often better built.
At the same time, the most unusual ZT variant appeared. The ZT 260 was something of a hobby horse of MG's XPower performance arm and sat the ZT body on top of a rear-wheel-drive platform, with a 4.6-litre Ford Mustang engine shoehorned under the bonnet. It was a pointless but glorious engineering exercise, carried out by a team that arguably wanted to prove their worth and enhance their CVs ahead of the company's inevitable change of ownership or collapse.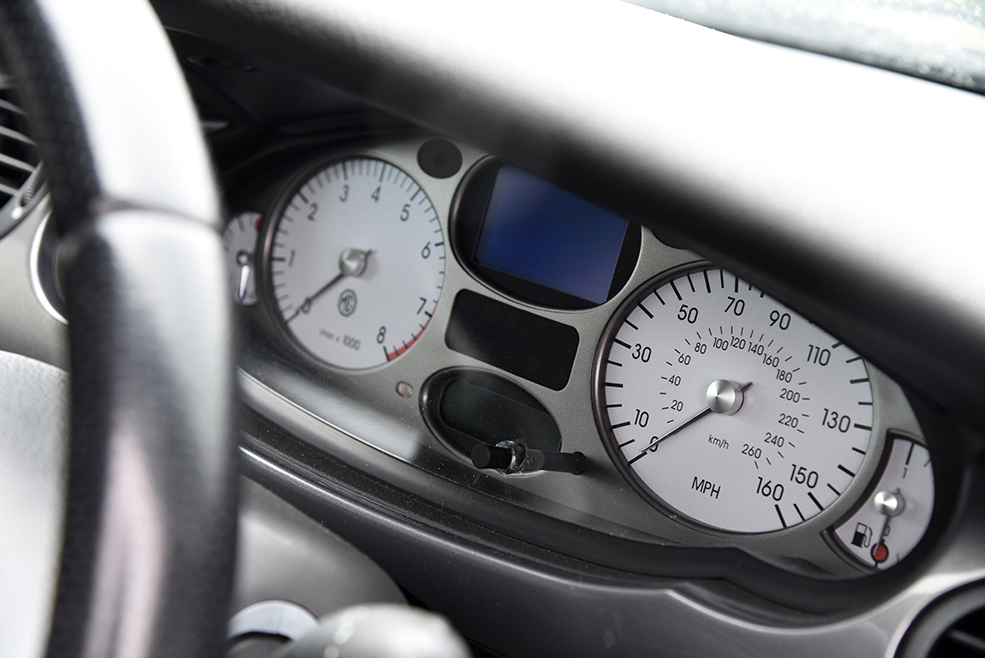 In 2004, the last British Motor Show to be held at the NEC in Birmingham saw a last-gasp attempt by the beleaguered MG Rover to save itself, but with no money left in the development coffers the best it could offer were facelifted versions of the existing model range. The Rover 75 and MG ZT probably came off worst, with the new look eliminating the delicacy of the original design penned by Richard Woolley – and enhanced by McLaren F1 designer Peter Stevens in the case of the ZT.
It was too little, too late. By April 2005 it was all over, but for four years the Z-cars were an essential lifeline for MG Rover and a sign of promise that, despite some quite brilliant marketing, was never quite enough to bring the company back from the brink.
Stripped of its assets and of investment, the MG ZT was still an essential link to the current MG Motor Company, owned by Chinese SAIC Automotive. As well as the brand, SAIC bought the intellectual property rights and tooling for the ZT, sold as the MG7 in China until 2013.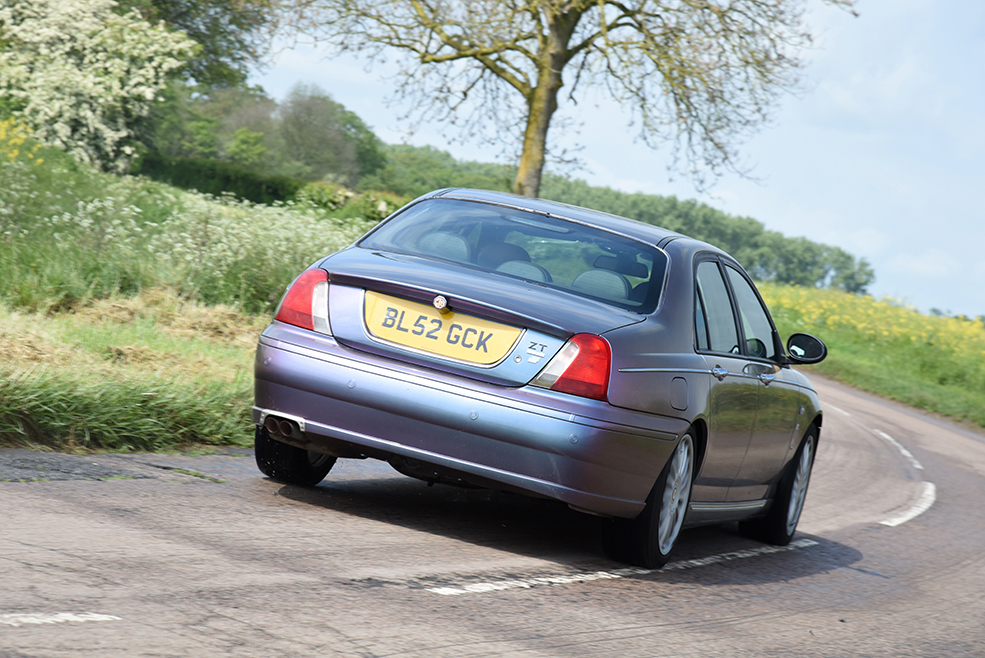 Bodywork
Overall, the ZT holds up pretty well in terms of bodywork but even the newest examples are old cars now, so are at risk of being rotten.
There are two main areas to check, these being the leading and trailing edges of the sills. At the front of the sill, muck gets caught inside the wheel arch and creates a dirt trap, which can lead to corrosion at the front edge of the sill. This is often worse on cars equipped with mud flaps as they create an extra water trap.
The back end of the sills is the most vulnerable part of the body, however, as there's a nasty moisture trap in the vicinity of the rear jacking point, which is an instant MoT fail. The first time many owners become aware of this is at the annual inspection, as the crusty part is often on the very lower edge of the sill – away from your eyeline and only visible when the car is on a ramp.
When buying, be prepared. Take a torch and lie flat on the ground so you can look up at the sills from behind and reach around the jacking point as much as you can to feel for soft metal.
Also, don't think for a minute that later ZTs are a safer bet than early ones when it comes to tin worm. They're not. Post-facelift ZTs were built during MG Rover's desperate last days and both cost-cutting and poor quality control were rife.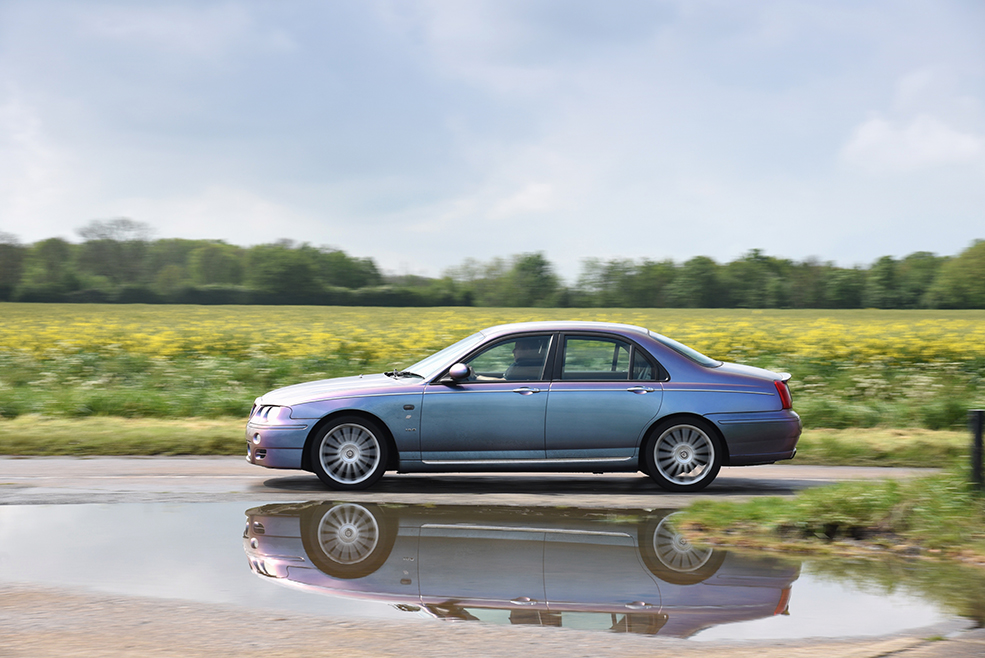 The second big issue with ZTs is water ingress. The front plenum chamber houses the ECU and if the drain holes get clogged up, which commonly happens with autumn leaves, the disastrous result is a drowned ECU. They tend not to be revivable so the only option is a complete ECU and Body Control Unit set, which is both expensive and a complete faff to fit.
Less serious but no less irritating, the seals around the rear lamp lenses deteriorate and also let in water to the extent that enough water can leak in to fill up the spare wheel well!
Other more trivial exterior issues include badges that fade and lose their enamel over time – a result of MG Rover choosing a cheaper overseas supplier rather than its traditional badge maker when new. Replicas are available online, but the quality is variable, so don't buy the cheapest you can find.
Lacquer peel is common on certain colours, with solid red and yellow being the worst affected.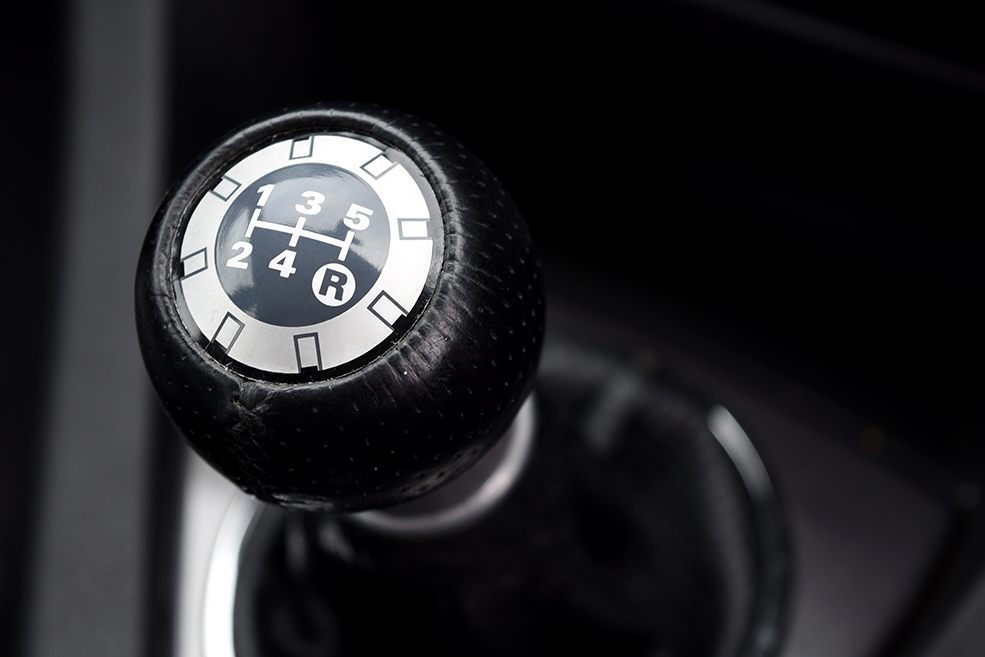 Engines and transmission
The ZT was launched as a V6 only, and the 2.5-litre quad cam unit is a honey – quick, responsive and great-sounding, it really suits the car's character. Regardless of power output, they're all lively.
They're sturdy units, too, but with one caveat. The drive belts (there are three of them) need changing every 70,000 miles or five years and it's a nasty job, with limited access – even MG Rover specialists charge upwards of £600 for it.
1.8-litre models – the ZT 120 and turbocharged ZT 160 – both use the Rover K-Series engine and these are prone to the well-documented head gasket issue if poorly maintained. Providing it hasn't overheated too disastrously a head gasket repair is rarely a major issue. It's a relatively straightforward job that has been blown out of all proportion by folklore, and once replaced by a multi-layer steel gasket is unlikely to reoccur.
Diesel models use a variant of the BMW M47 engine, but reengineered for transverse installation meaning not all parts are interchangeable. That said, very little goes wrong with them – the only biggie being failure of the diesel pump, which is an engine-out replacement.
Of greater concern with diesel models, and with V6 manuals, is the clutch hydraulics. Feel for a 'creeping' clutch in traffic, as rectification involves the whole hydraulic system being bled, removed and replaced, which will set you back as much as £1,000 in garage labour and is a thoroughly unpleasant DIY job.
Gearboxes themselves rarely give trouble, with over 200,000-miles perfectly viable from a manual. JATCO autos are a little more temperamental and occasionally hold on to lower gears for too long, though this is usually a result of contaminated fluid.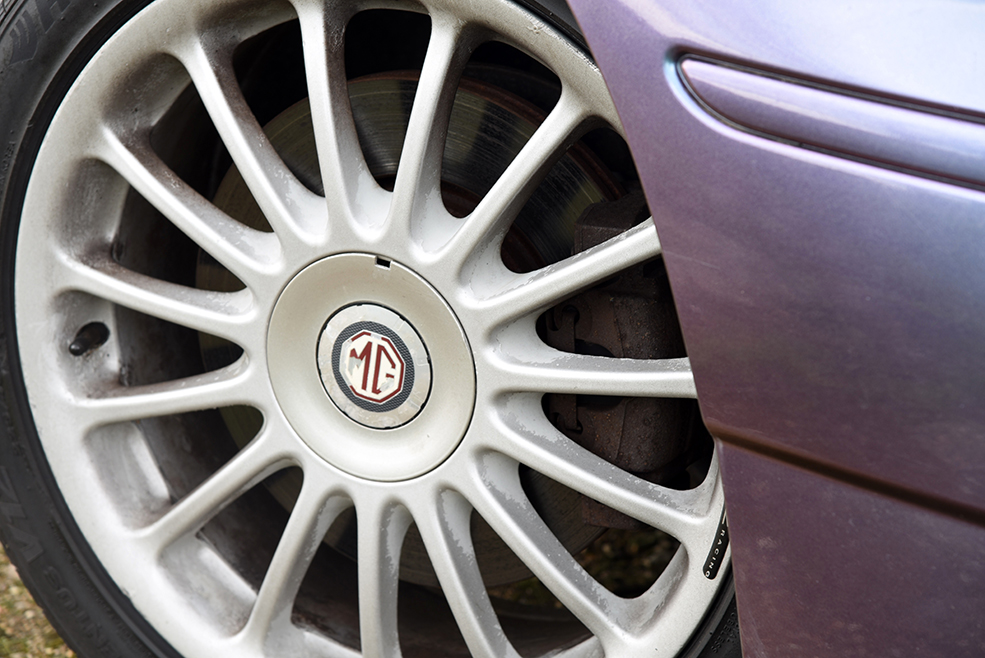 Suspension and brakes
The ZT has a fairly straightforward set-up, with disc brakes all round, front struts and rear trailing arms giving a predictable and enjoyable handing set up.
Other than brake pipes that are prone to corrosion around front ferrules, there are no big concerns with the braking on any ZT. It's simply a case of looking for natural wear and tear on discs and pads. Sticky calipers are occasionally a problem but can usually be freed off with a clean. It's the suspension components that are the main issue, though, with both front and rear load bearing parts being prone to corrosion.
At the front, it's the lower suspension arms that are vulnerable, both to corrosion and also pothole damage. Be wary, too, of cheap pattern parts that have been acquired from online auction sites. Many of the ZT parts are interchangeable with those from the Chinese-market MG7 and there are plenty of aftermarket pattern part suppliers making components in China that are simply substandard – they'll rot out again within a year.
If you're on a tight budget, then a safer bet is a good used arm from a UK supplier. The suspension arms also house the lower suspension ball joint, and any sounds of looseness or clonking from around the front suspension indicate that they'll need replacing – the good news being it's not a horrific job.
The rear arms are also a common weak point, and it's often pretty difficult to determine their condition as they tend to rot out most around the spring cups, which are a natural dirt trap. Indeed, if corrosion is hidden from view then a car may even be sold with rusty arms, unbeknown to both the vendor and the MoT tester, who can only inspect what is visible.
The rear arms are such a common issue on ZTs that unless a car has been garaged or is especially low mileage, then if they haven't been replaced, they'll need it. Proof of them being replaced, therefore, is a good thing.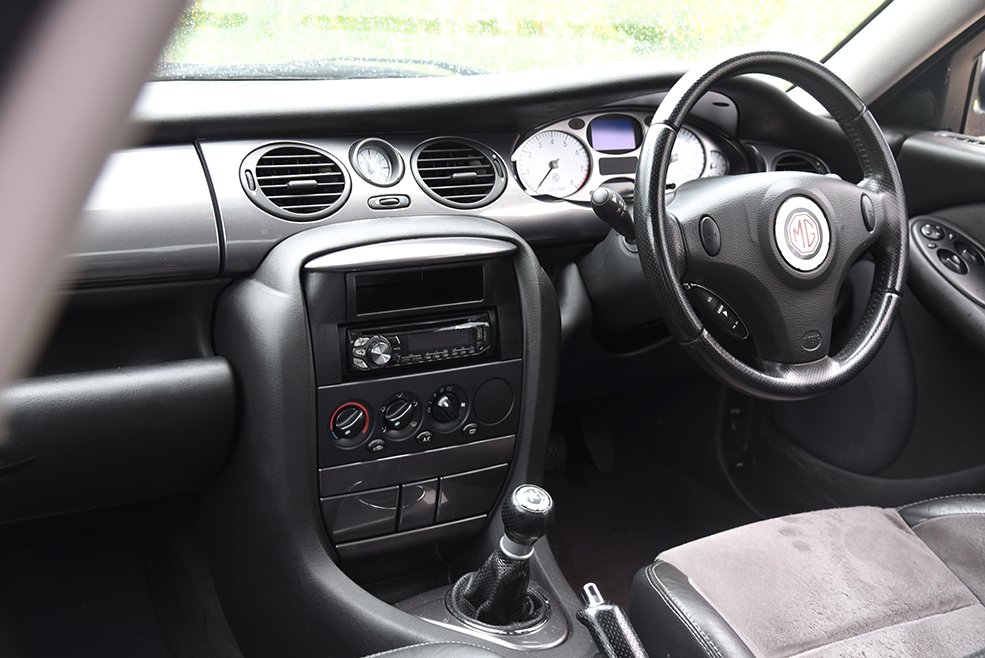 Interior
The MG ZT used a number of different interior trims and it's the earlier cars that were by far the better-finished, with post-2003 'Project Drive' cars suffering badly if neglected.
Two seat trims were offered – part-leather, part-Alcantara 'Monaco' seats and cloth mixed with faux-leather 'Matrix' trim. The Monaco seats are pretty hard-wearing, although most will show some signs of wear around the driver's side bolster by now. Matrix trim is notorious for wear, with the side bolsters and seat bases splitting and cracking. There are still some new old-stock covers floating around, but they're expensive and increasingly difficult to find.
Other interior issues are more niggly than anything: jamming cup holders, loose trim around the door handles and rattling door cards are most prevalent.