In this Market Trends we look at three cool Swedes that we've come to fall in love with; the Volvo P1800, Saab 900 Turbo and the Volvo 850R…
Volvo P1800 (1961-1973)
The 60s brought us various gorgeous GTs, from Britain's Jaguar E-Type, to Japan's Datsun 240Z, to Sweden's Volvo P1800. Launched in 1961, the P1800 was designed by Swedish yacht designer and sailor Pelle Petterson, who no doubt penned a masterpiece. The long, proud nose flows into a curvaceous cabin, jutting down to a gorgeous finned rear end, rounding off what might well be the best-looking Swedish car ever.
Beautiful and exotic on the outside, but rather humbler underneath, the P1800 was based on Amazon mechanicals to keep costs down. Not glamorous, but as anyone familiar with Volvo will know, dependable. In fact, the highest known mileage car in the world is an 1800S, which has covered over 3.5 million miles, proving there's nothing wrong with humble mechanicals. On account of an 1100kg kerb weight and powerful brakes, it drove as well as it looked, truly worthy of its iconic starring role in "The Saint"
P1800s used to be champagne cars for lemonade money, but the world's woken up to their brilliance and they're no longer the £6000 car they were. Averaging £15,000 five years ago, values for good examples now hold steady at £20,000. Finally, the gorgeous P1800 is a truly prestige classic.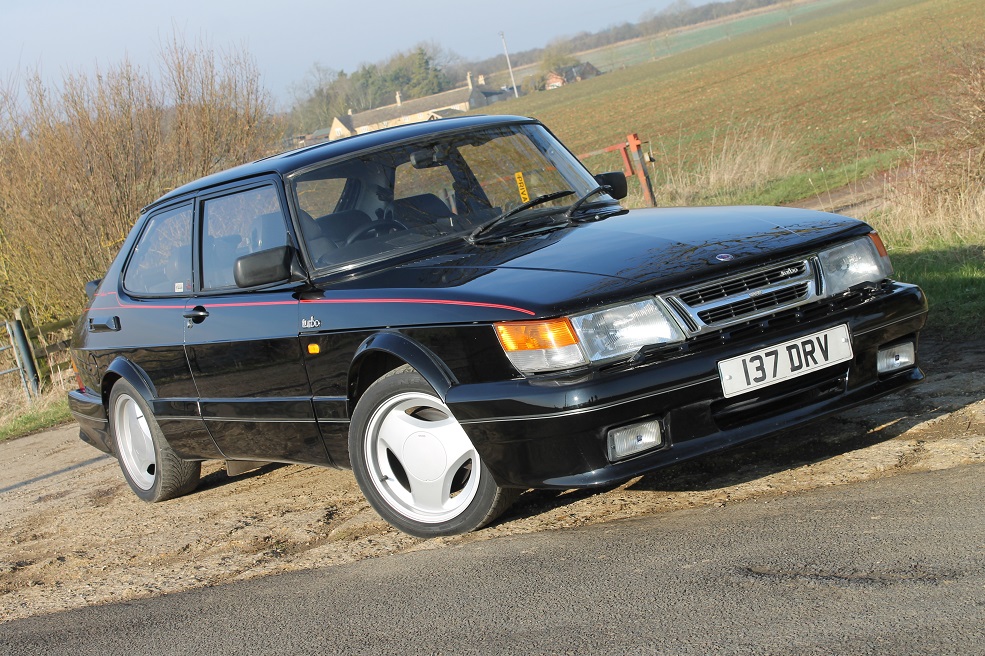 Saab 900 Turbo (1979-1994)
If you think Saab, chances are you'll envision the 900 Turbo, with good reason. Evolving the 99 Turbo, the 900's 2.0 litre slant-four produced between 145BHP and 200BHP depending on specification. 60 was possible in around seven seconds, quick even by today's standards and where hot hatches of the day are rough and unrefined, the Saab is refined, spacious and a comforting long-distance cruiser. The fittings are high quality and trim pieces long-lasting. But then, being £45,000 in today's money when new, you'd expect durability.
It wasn't just speed, or comfort that drew people to the 900. Saab's obsession with safety and refusal to compromise on quality – expensive principles that ultimately lead to Saab's bankruptcy – created the safest cars around. The 900 sported Saab's famous "sticky out bottom lip" bumper, thick steel construction and pillars so strong it was rumoured a roll cage wasn't necessary when Saab went rallying. The 900 was pricey, but you got what you paid for.
With its bold styling, practicality and tuneability, 900 values have climbed lately; £4000 would get you a tidy Turbo five years ago, but with increased rarity and popularity, £7000 is more realistic for a clean, low mileage example. That said, it's still a lot of car.
Our Saab 900 Turbo is for sale – here's the advert!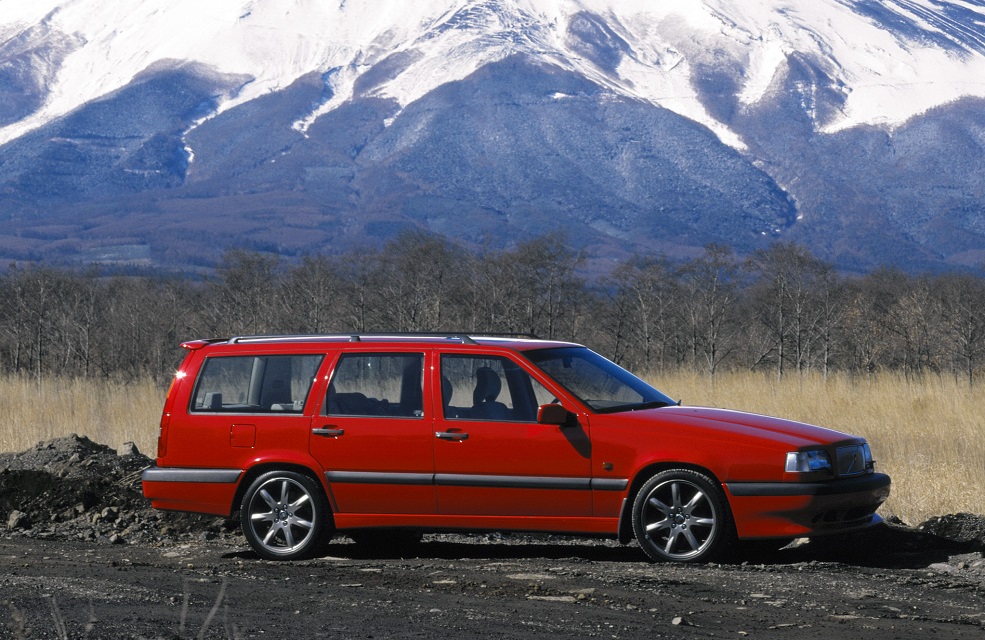 Volvo 850R (1996)
Many cars come with motorsport association, usually for victories. The Subaru Impreza, Lancia Stratos and of course, the Mini. But one car is remembered not for winning (it came third), but because it was something quirky and different. In 1994, Volvo entered an estate in the BTCC. Nobody was expecting it, but watching the FWD barge hurtle through the grid next to humdrum Cavaliers and 3-Series was spectacular. The 850's length and width gave it stability, with some extra bulk for the rough and tumble of touring car racing.
After stunning the world with a touring car estate, Volvo created a road-going version; That homologation was the 850R, a 247BHP, 155MPH, lower, stiffer, practical rocket. The 850R's turbo 5-pot hauled the 1500KG barge to 60 in 6.5 seconds, impressive performance compared to hot hatches of today and in 1996, an E36 M3 barely scraped to 60 in the 5-second range. That said, they cost within a couple of grand of each other…
Due to that high price, 850Rs didn't sell in huge numbers and given they're a fast, practical, fun load-lugger, values are climbing. From circa £4000 fairly recently, you'll now need £10,000 for a good example of this road-going touring car.