The Jaguar E-type Series 1 is undeniably desirable – but is it really that much better than a cheaper Series 3?
Words: Iain Wakefield
Whenever anyone discovers what I do for a living, one of the most frequent questions people ask is: "Have you ever driven an E-type?" Before being allowed to answer, it's often followed up with: "When my lottery numbers come up I'm going to buy an E-type". When asked which one, my new found friend's eyes start to slowly glaze over while I explain how Jaguar built several different versions of the E-type between 1961 and 1974 and there's a vast difference between and early and late models.
Although I'll never turn down the opportunity to get behind the wheel of a V12-powered Series 3 E-type coupè or roadster, I always prefer the simple charm of the earlier 3.8- or 4.2-litre XK-powered versions. Even better if its one of those rare E-type's built in 1968, as today these Series 1½ cars are thin on the ground and excellent examples now command astronomical prices whenever they come up for sale. The reason this year is so special to E-type enthusiasts is because it was the transitional period between the Series One and Two models and is noted as a confusing year for E-type production.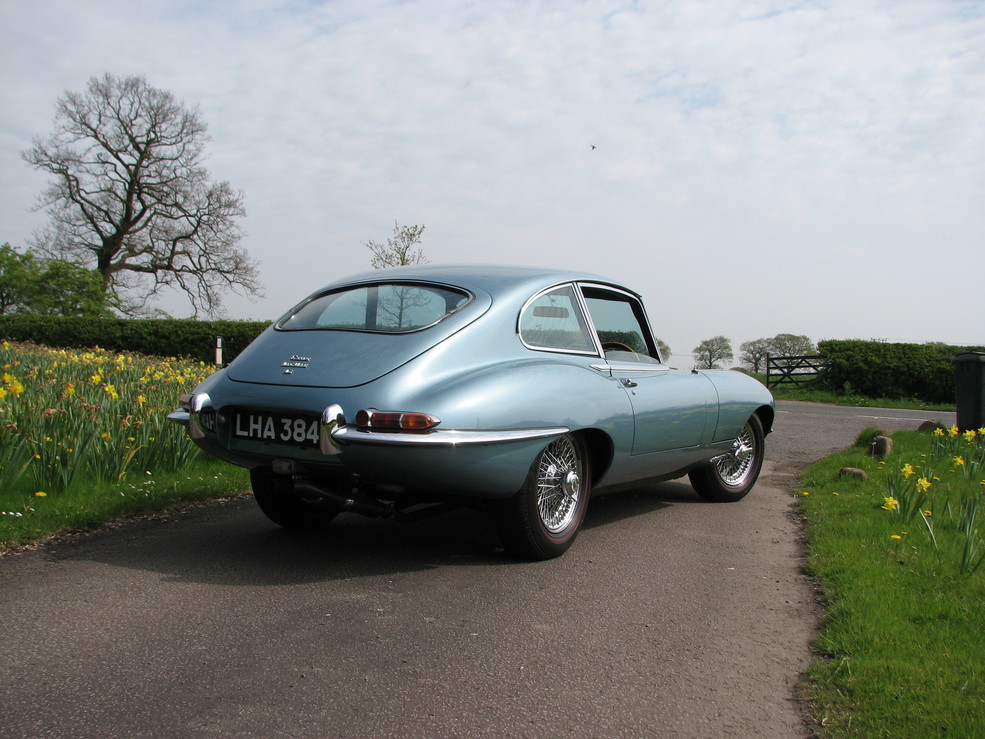 At the time the factory was modifying Series One cars to comply with the ever-increasing Federal emission regulations due to come into force on the other side of the pond and the fully compliant Series Two E-type wasn't due to break cover until 1969. This resulted in sporting big cats produced during 1968 being unofficially dubbed by owners as Series 1½ cars. As far as Jaguar was concerned, these versions were basically the same as a Series One, even though they included a few of the upgrades later included in the revised Series Two cars.
History lesson over, so why am I arguing that an early E-type should come out on top in this duel, rather than a later V12-powered version? In my view, it all comes down to originality, as so many iconic designs such as the E-type have been watered down over the years to suit demanding marketing departments and stricter regulations. However, although I get a great amount of pleasure driving any early E-type, the main reason my vote goes to the Series One and Two versions is because back in 1961 my dad took me to the London Motor Show where the world's favourite sports car had its first pubic airing in the UK.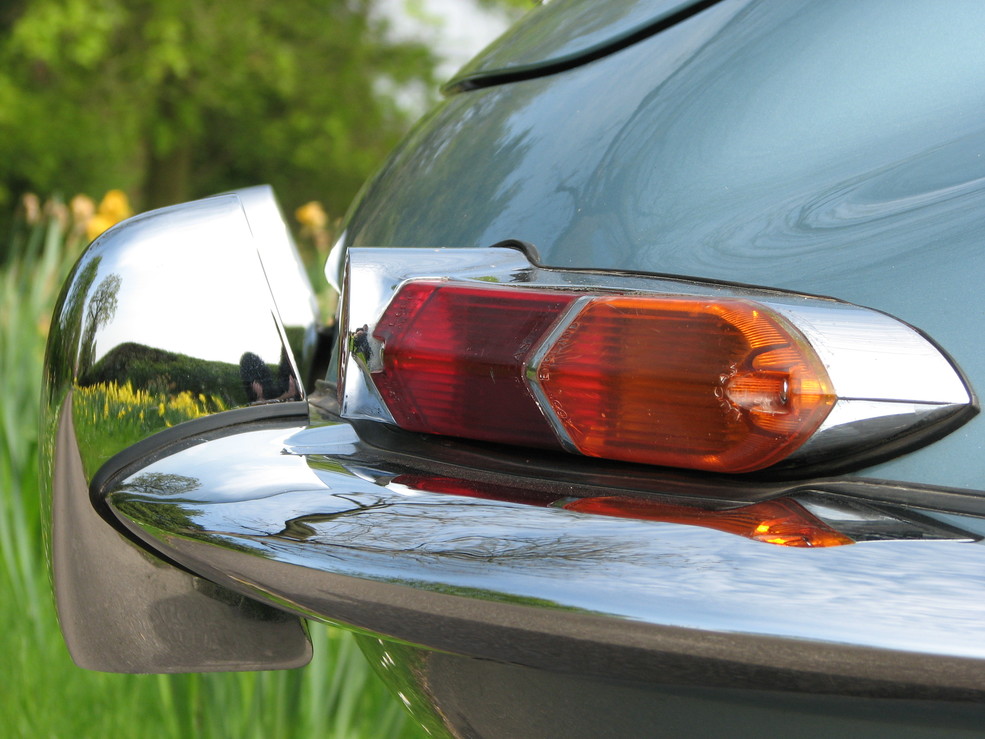 At the time I was a young schoolboy busy blagging as many brochures as I could for my collection and thought the E-type coupè displayed on Jaguar's stand had arrived from another planet. Here was a 3.8-litre-powered 150mph track inspired supercar that instantly made every other mass produced British-built sports car of the period, such as the Austin-Healey and MGA, look old fashioned and frumpy.
Move on over half a century – gosh, was it really that long ago – and in my book an early E-type, whether it's a coupè or roadster, has a far sleeker profile than the chunky-looking Series Three. The reason for this is because the V12-powered Series Three E-type was based on a version of the taller two-plus-two's monocoque, a profile that seems to be at odds with William Lyon's and Malcolm Sayer's original design. Series 3 E-types have a much taller windscreen when compared to an early drophead; a feature that in my opinion completely ruins the E-type's finely sculptured profile.
However, it's not enough to score points in this duel by just harping on about the E-type Series 1's good looks. Series One and Two E-types are more responsive to drive and a well-sorted 4.2-litre XK engine will deliver more than enough power to put a smile on even a card carrying doubter's face. While the overlapping burbling noise escaping from the Series Three's purposeful line-up of tail pipes nestling beneath the rear number plate is music to the ears, the majority of this gorgeously smooth V12 engine is hidden from sight by a tangle of fuel lines and cables and looks a complete mess, despite there being enough power on tap to tow a battleship.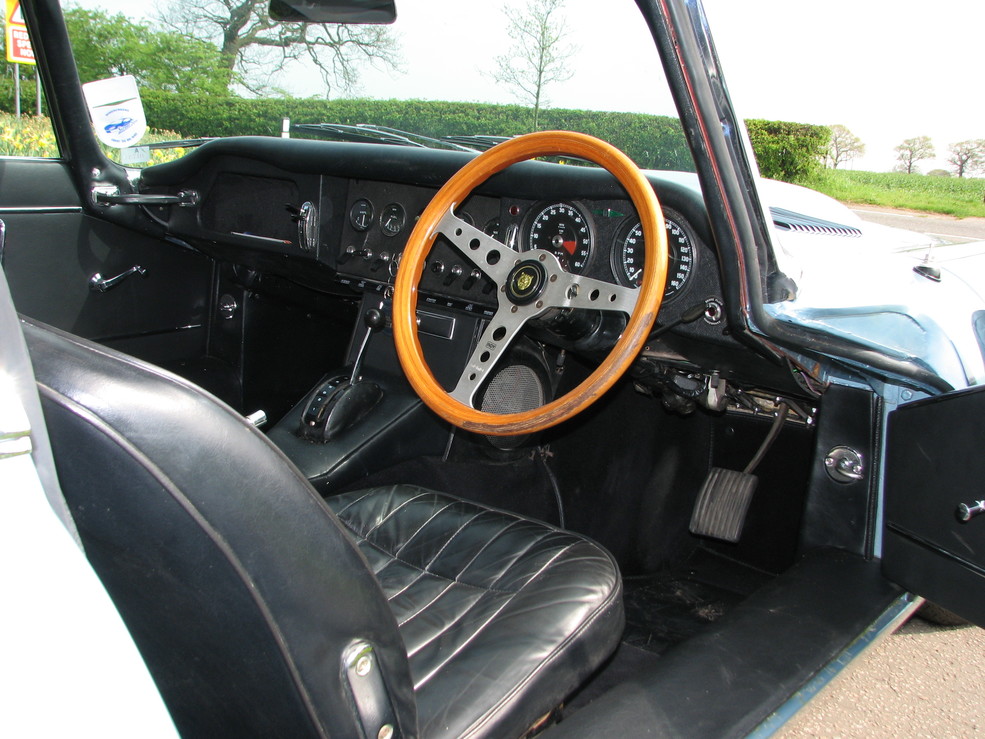 Open the bonnet on a show condition 3.8- or 4.2-litre E-type Series 1 and the view is dominated by the trade mark alloy cam covers on top of the car's XK straight six complemented by line up of three fuel-hungry SU carburettors. With its huge shark-like forward hinged bonnet raised out of the way, an early E-type Series 1 engine bay could pass for modern art, as could the layout of the car's independent rear suspension, part of which can be seen while studying the back of the car. In my book, these early E-types, whether in coupè or roadster format, tend to drive as good as they look and so it's the Series 1 and 2 E-type that deserve to take the crown in this duel of four-wheeled Titans.