Frequently cast amongst the shadows of the E-Type market, the Series 3 model has begun to grow in popularity among collectors and enthusiasts. One particular 1974 example is more notable than most though, for it's the latest in a line of classic vehicles to get the 'restomod' treatment – which in this case means a 3000-hour rebuild to bespoke specifications by specialists E-Type UK.
The build comes hot on the heels of Jaguar Land Rover Classic's own E-Type Zero build, with its electric drivetrain. Commissioned by an overseas customer to create his ultimate E-Type, this one is not as radical but still features a host of upgrades to offer increased performance and usability without losing sight of the car's traditional roots. Its 5.3-litre V12 motor was increased to 6.1-litres and fitted with Jenvey throttle bodies, an Emerald ECU and full custom wiring loom. The result is 284bhp at the rear wheels, put through a bespoke five-speed 'box and accompanied by the soundtrack of a 12-branch stainless steel exhaust.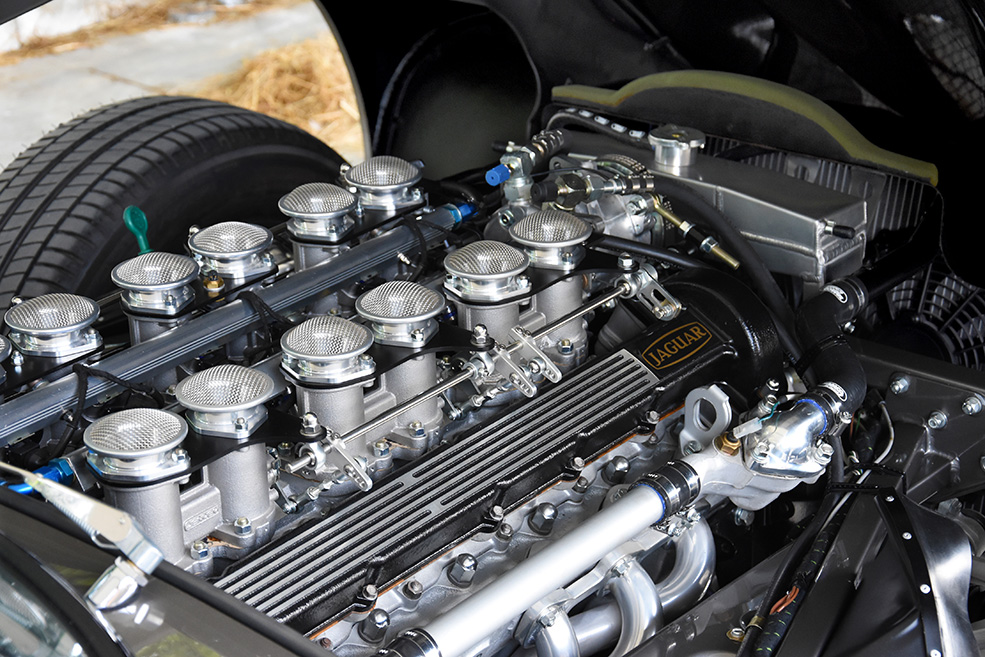 To cope with the power hike, changes have been made under the skin. These include strengthen inner sills, extra cooling provisions and a sports steering rack, as well as adjustable suspension with sports torsion bars all round. Meanwhile, special 16-inch wire wheels conceal four-pot AP Racing front brake callipers with grooved and vented discs.
Inside, a fully-bespoke leather interior features heated XJS seats, with comprehensive sound deadening, a surround-sound stereo with iPod and Bluetooth connectivity, plenty of LED lighting and air conditioning. There's remote locking and a full LED external light conversion too, including daytime running lights. E-type UK say it's the perfect mix of modern practicality and classic style.
The price, perhaps unsurprisingly, is undisclosed, although E-Type UK are now accepting similar commissions. And, if you have to ask the cost, then you probably can't afford it…