The very first production Mini, 621 AOK, was returned to its Cowley birthplace for MINI Plant Oxford's Drive in Day event on June 14. Workers were encouraged to bring their own vehicles for the occasion, which saw more than 30 Minis and other classic cars gathered as part of an effort to raise funds for this year's chosen charity, the Alzheimer's Society.
AOK, which wears Morris chassis number 101, was on loan from The British Motor Museum, and was joined by the second oldest Morris Mini in private ownership, a Danish-market model owned by Lars Søe-Jensen. Lars' car is the oldest to have been built on the Cowley line, as AOK was actually assembled in the Cowley Experimental Department over the Easter weekend of March 27-30 1959. It was then sent up to Longbridge for evaluation for the Wednesday April 1, ahead of the first Austin models to be built at Longbridge.
Some 60 years on, AOK proved to be a huge hit, with many keen to take photos of their own Minis alongside the very example that started it off all those years ago. These included Jason and Tanya Field's 2001 MINI Cooper, which is a very early example and a former press car. "It was a real privilege to be invited by MINI Plant Oxford to Cowley for their Drive in Day," said Tanya. "It goes without saying that it's every Mini fan's dream to be able to spend time with AOK, for me to be able to do this at Cowley where AOK was built was particularly special."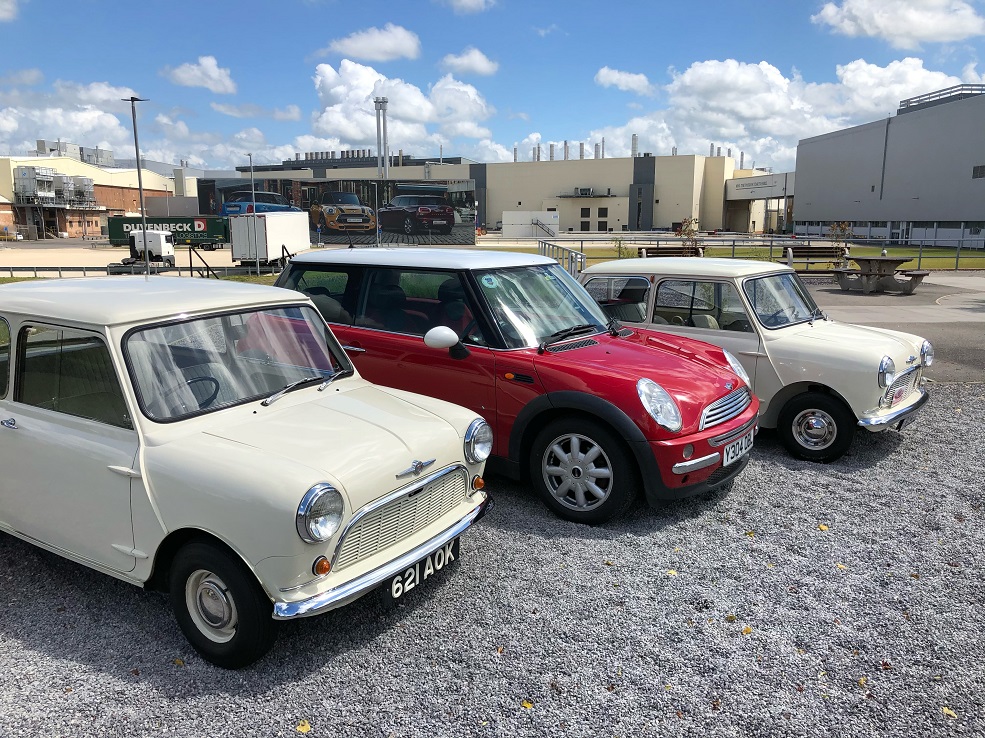 MINI Plant Oxford spokesman, Steve Wrelton, added: it was fantastic to welcome more than 30 classic cars on to our site as part of a charity fundraising day for our house charity Alzheimer's Society. To bring back the first classic Mini built here back in 1959 was just brilliant and it was great for our staff to see it up close and personal in this our 60th birthday year.