There's long been a strong following for these sports cars, so if you fancy a Datsun 240Z or 260Z for yourself here's how the buy the best
Words: Chris Randall 
Sleek styling aside, talk of the Datsun 240Z being a 'baby E-type' is probably stretching things a bit but there's no doubt the arrival of the 240Z rather upset the established sports car market. The early-'70s offered a good choice of coupes in the UK – the likes of the MGB GT and Ford Capri being obvious ones – but the Japanese contender offered a tempting blend of performance, handling ability, comfort and reliability.
The 2.4-litre straight-six engine ensured it was no slouch, its 150bhp delivering 125mph and 0-60mph in 8.0 seconds, and while the 260Z that arrived in 1974 provided more torque its longer stroke meant it wasn't quite as revvy as the earlier car. That said, either model provides plenty of entertainment today so you won't be disappointed whichever you choose.
There were numerous detail changes throughout production, including the introduction of a more practical 2+2, but the fundamentals remained the same and that was no bad thing.  It was finally replaced by the 280ZX in 1979, a model that dialled back the sportiness and became more of a relaxed cruiser. Fast forward the best part of five decades and enthusiasm for these sporting coupes is as strong as ever, and rightly so.
Bodywork
Rust-proofing was pretty much non-existent when these cars were new, and the subsequent corrosion did for many examples. Condition is everything so the mantra of 'buy the best you can afford' certainly applies here. They rust everywhere, so methodical checks are needed starting at the front where you should examine the leading edge of the bonnet, the front panel and the cross-member beneath the radiator. And don't forget the battery tray.
The bolt-on front wings rot, too, and you'll need to feel up under the wing to check the condition of the metalwork there; there's a strengthening plate in the inner wings that can rust away, too. Continuing towards the back, it's a case of examining the usual spots such as the door bottoms, sills and rear wheel arches. The edges of the tailgate is another trouble-spot.
You'll also want to ensure the underneath receives proper scrutiny, and as well as checking the state of the floors and footwells it's important to establish the integrity of the chassis legs that run back from the front cross-member. Although some stuff is being re-made finding original panels and repair sections won't be easy, so you'll probably have to rely on searching for second-hand items or on the skills of a fabricator. A full-on restoration will get expensive so think long and hard before taking on a project. And there's also the matter of accident damage, bodges and previous restorations that may not have been done to the standard you'd expect, so be sure to establish the quality of any work.
As for exterior trim parts, items such as the Lucas headlights should be easy enough to find but clubs such as the Classic Z Register (S30.org) are an excellent source of help and advice when it comes to tracking down bits. Specialists can refurbish the bumpers assuming they haven't corroded beyond rescue, while pattern replacements are around £800 per pair.
Engine and transmission 
The straight-six engine is easily capable of six-figure mileages with proper care, so it's worth quizzing the vendor about the previous maintenance regime. Oil leaks are rarely an issue, but you'll want to see at least 55psi oil pressure at normal road speeds; much less than that and you'll need to investigate further. Equally as important is regular oil and filter changes which will prevent wear of the timing chain and camshaft, the latter a potential weak spot if servicing is neglected.
Also crucial is a healthy cooling system, so check for any signs of a unit getting hot and bothered and make sure that correct anti-freeze levels have been maintained to prevent corrosion within the alloy cylinder head. There's not a great deal to worry about with the fuel system which employs a pair of Hitachi-SU carburettors, although it's worth noting that few parts are interchangeable with traditional SUs found on many British classics. The linkage is an arrangement of cables and rods, so a jerky throttle response could mean it needs an overhaul.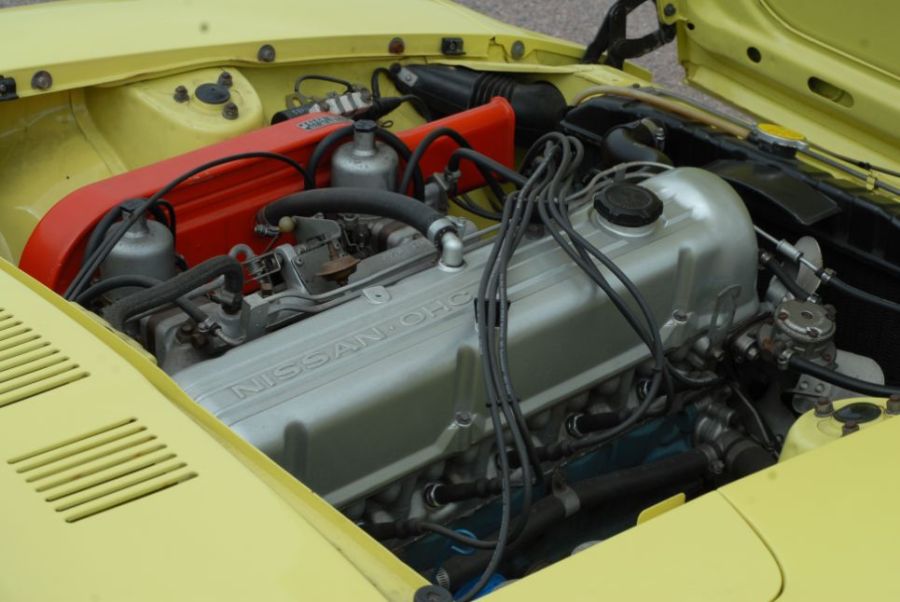 The ignition is trouble-free, too, with the only potential issue being a sticking advance/retard mechanism within the distributor; you could swap to electronic ignition but it's not really necessary. Lastly, the engines respond well to tuning (sportier camshaft and the like) so ask about any modifications, one of which might be a stainless steel exhaust system – it's the best option as original systems are hard to find.
The only transmission for UK cars was a five-speed manual unit – four-speeders will be imports as will automatics; don't dismiss the latter as it may suit you, but conversion to a manual 'box is possible if a bit labour intensive. Noisy bearings and worn synchromesh are the main issues you'll encounter and the later unit (identified by a bent gear stick – early ones were straight) is considered stronger; it's possible to fit it to an earlier car but some modification to the body shell are needed. Other than that, listen out for whines from the differential although they rarely fail completely, and for clunks from worn universal joints.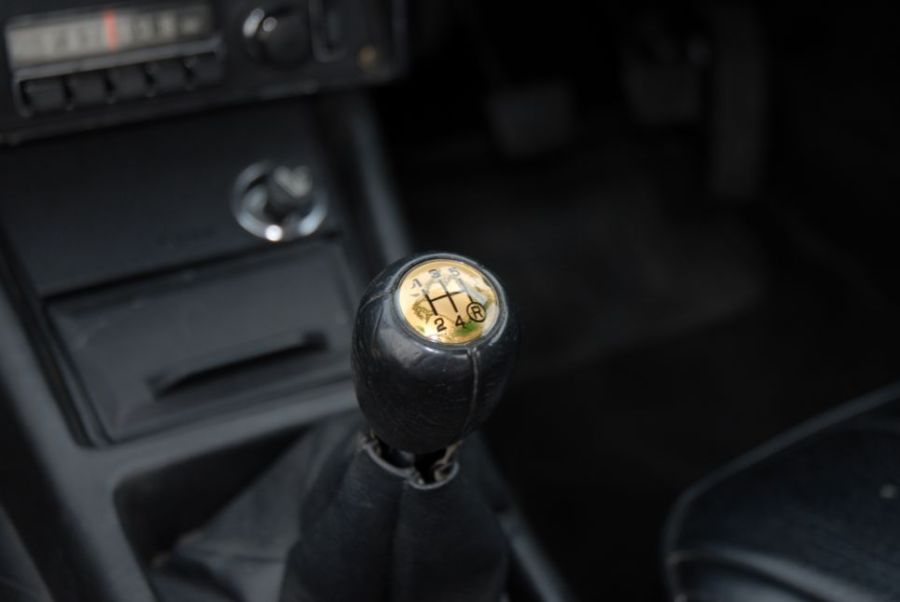 Suspension, steering and brakes
The independent suspension employed MacPherson struts at the front and a strut-type set-up at the rear and it provided the Datsun 240Z and 260Z with secure and predictable handling allied to decent ride quality. The same should be true today, so anything else points to the likes of worn dampers and bushes that are ready for replacement.
Sourcing parts isn't particularly difficult and there's scope for upgrades if you prefer something a little tauter, although it's worth talking to owners who've done this before taking the plunge; it's easy to spoil the standard set-up's well-rounded abilities. The only other thing to check for is corrosion around mounting points and strut tops.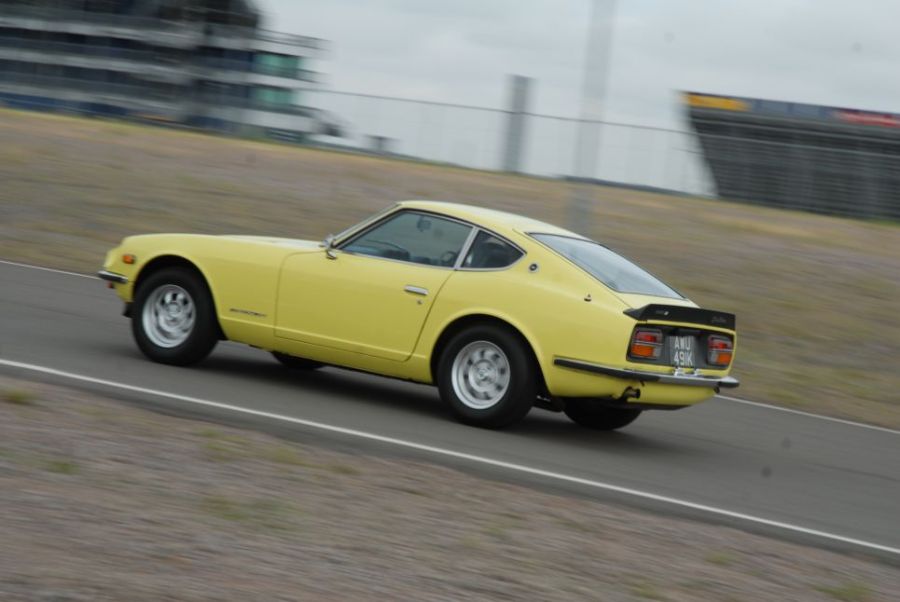 And speaking of making changes bear in mind that fitter wider tyres will make the accurate rack and pinion steering heavier. The Datsun 240Z was originally specified with 4.5J steel wheels – the trims are hard to find now and expensive when you do – but many now ride on alloys with Minilite-style rims proving especially popular. Watch for excessive play in the steering though, as you may struggle to get the rack reconditioned. Which leaves us with the brakes, and while the disc front and drum rear set-up was decent enough for its time they feel on the weak side today. They aren't problematic, so it's just a case of checking for wear, tear and neglect, but you might want to consider upgrading to larger discs and pads for more modern-day stopping power. Rear disc conversions can be found for around £1300 but unless you've substantially upped the performance you probably don't need to go that far.
Interior, trim and electrics
With a great driving position and ample space for a sports car the cabin was a comfortable place to be, perhaps just marred by the acres of plastic typical of the time. You can find replacement bits of trim if you discover any damage but they can be pricey, and you'll want to check the top of the dashboard for cracks; repairs may be possible assuming things haven't gone too far.
Later models got cloth inserts for the seats so these may be shabby by now, but otherwise it's going to be a case of examining the vinyl for the usual splits and tears. You can either turn to a specialist trimmer or look to source new seat covers from the US. Scruffy carpets are nothing to worry about as replacement sets are available.
Turning to the electrics, there's nothing really complicated here so a prod of all the switches will soon reveal anything on the blink. Corroded fuse connections can cause a few gremlins although it's easily remedied, and it's worth installing a relay in the headlight wiring as it takes the load off the fuse box. Lastly, check for inoperative dials and for any modifications carried out by previous owners; whether you're happy with them depends on how you feel about originality, but you'll want to ensure they've been done properly.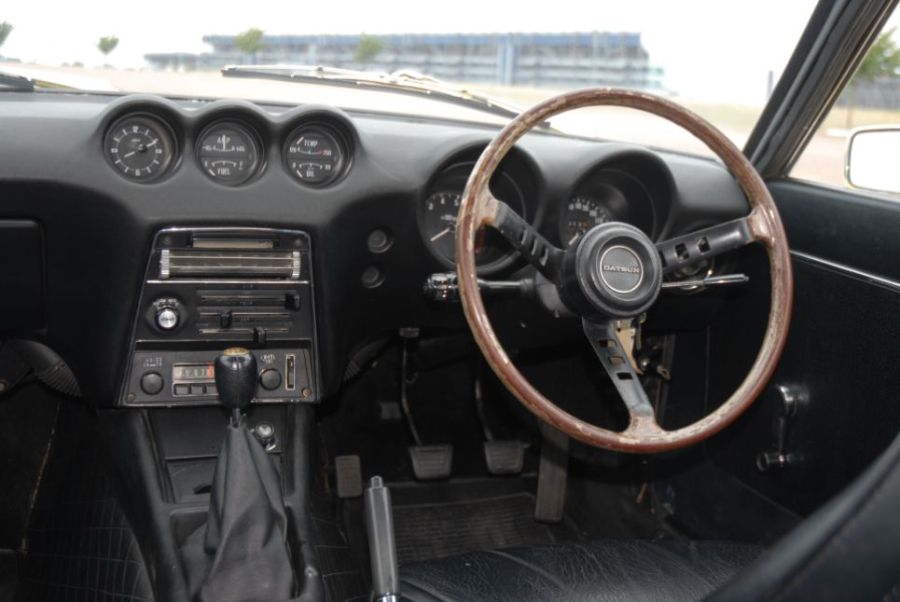 Datsun 240Z/260Z: our verdict
If you're hankering after a '70s sports car that can entertain on the right road but also prove easy to live with then these Datsuns really do merit serious consideration. The performance feels more than lively enough compared to period rivals, and it doesn't take long behind the wheel to realise how well-engineered they feel.
It makes for an enjoyable and worry-free ownership proposition, although as we mentioned earlier on it's important to buy the best example you can. The potential for major corrosion issues and big restoration bills will quickly spoil the experience. But with excellent clubs on hand to provide advice and support there's no reason to land yourself with a bad one. If your heart's set on making your next classic a sporting one then we very much recommend looking to the East.
These have long been sought-after and desirable classics, and that's reflected in values that have risen notably in the last decade or so – the very best have pretty much doubled in value in that time. The Datsun 240Z leads the way with outstanding examples now around £50,000 and good ones can easily command £30,000 or more even if a few jobs need doing.
Something scruffier in need of greater attention can still fetch somewhere in the mid-teens, although a little caution is needed before taking on one of those. You can probably knock around 25 per cent off these figures for left-hand drive examples. As for the 260, you can expect to pay around £6000-9000 less depending on condition, with 2+2s a little cheaper still.
As for finding one of these Zs, there's usually a decent number in the classifieds – there's more 240s to choose from – but a fair number sport modifications of one sort or another, which may or may not bother you. The market values originality, though, so think hard before taking this route.
Datsun 240Z/260Z timeline
1969
Nissan announces the 'S30' Fairlady Z at the Tokyo Motor Show in October, with domestic sales beginning the following month. The model comes to the USA in December, and is sold as the Datsun 240Z.
1970
Although sales of the 240Z have yet to start in the UK, it makes its first appearance on these shores at the London Motor Show in October, with two cars originally destined for Australia on display. Another is entered in the RAC Rally in November.
1971
An automatic transmission option is introduced to the 240Z and the rear air vents are moved from the liftback to the C-pillar. UK sales of the 240Z begin in August, with a 2393cc engine making 151bhp and two-seat coupe bodywork. All official UK-spec 240Zs have a five-speed manual transmission. A total of 72 are sold by the end of the year, by which time a revised centre console and improved seats have been brought in.
1973
The 260Z is introduced in Japan and America. As well as a larger 2565cc 162bhp engine, these have the option of being built as 2+2s with rear seats, opening quarter windows and a stretched platform with an extra foot (30cm) in the wheelbase.
1974
The 260Z replaces the 240Z in Europe from February, only in 2+2 form. Over 300 are sold in the UK in the first year.
1977
In March imports of two-seat 260Zs are restarted. From this point all Europe-spec 260Zs receive the improved five-speed gearbox, taller final drive, alloy wheels and wider tyres, seats with cloth centres and viscous-coupled engine fan of the American-market 280Z (a model never officially sold in the UK or Europe).
1978
Despite being reintroduced just the previous year, the two-seat version of the 260Z is withdrawn from the UK market. This would be the best sales year for the Datsun Z, with nearly 1000 examples being sold in the UK.
1979
Sales of the 260Z are halted in August, with the replacement being the larger, heavier, more streamlined and more comfort-orientated 280ZX. Official UK sales of the 240Z and 260Z total 3636 examples, but the model's huge success in North America means that total production was over 530,000 for all the 'S30' models.