The cars we can buy for the road are usually far detached from their concept beginnings. But what about the concept cars that managed to roll off the stands and onto the roads?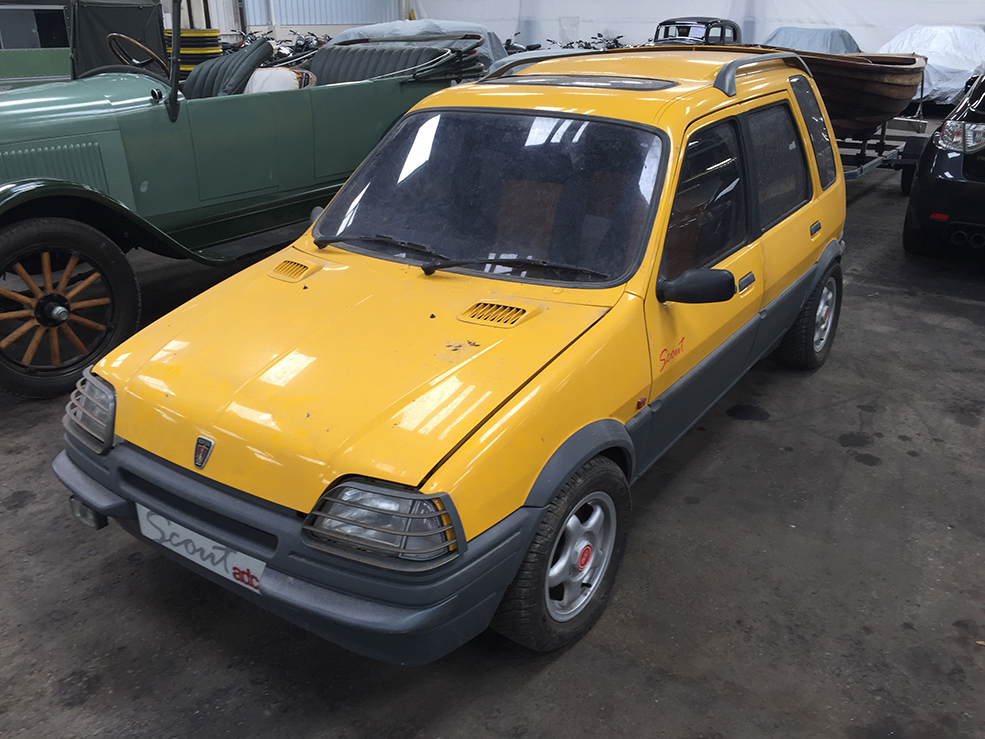 Metro Scout
It's strange to see a car that doesn't quite look like it belongs. That's what it was like seeing a certain bright yellow car at the Brightwell's auction house in November. It was quite clearly a Rover Metro that had been dressed up with some custom bodywork. It had been here before, in 2015, somewhat lost after its previous home, the Stondon Museum, closed down and the collection was sold off. It had come here because it was an important piece of history. It still is.
It was ultimately the Land Rover Freelander project which pushed aside the suggestion of a crossover vehicle like that philosophised in the yellow so-called Scout, but as much as the Freelander was at the forefront of design, ADC's Metro-based concept was arguably ahead of it. As a design study to show the possible evolution of the Metro range, Automotive Development Consultants lengthened the Metro's wheelbase, raised the rear section of the roof, and added a whole bunch of creative interior features, including picnic tables. Finished with a rufty tufty look with raised suspension, the whole package was very much foreseeing the crossover movement that was just on the cusp of revolutionising the auto industry.
The ADC Scout concept was shown at the NEC Motor Show in 1991, even attracting the interest of Prince Charles, but apparently not enough to promote production. Rover gave the car back to ADC, content with their developments on the Freelander project, and although Ford showed some interest in it for a focus group at one point, it was generally forgotten. However, having been registered as H539 NOA in 1990, it was bought privately in 1994, then put on show in Stondon in 1997 until 2015.
Where it goes from now is uncertain, but we should hope somewhere away from the rigours of every day motoring. As much as we'd love to see it roaming about like the little adventurer it is, its fragile clay-formed rear body will deteriorate quickly in the weather and, anyway, its hydragas suspension appears to be rather sunken. It sold for just £2352 last year, so let's hope the new owner has good ideas for it.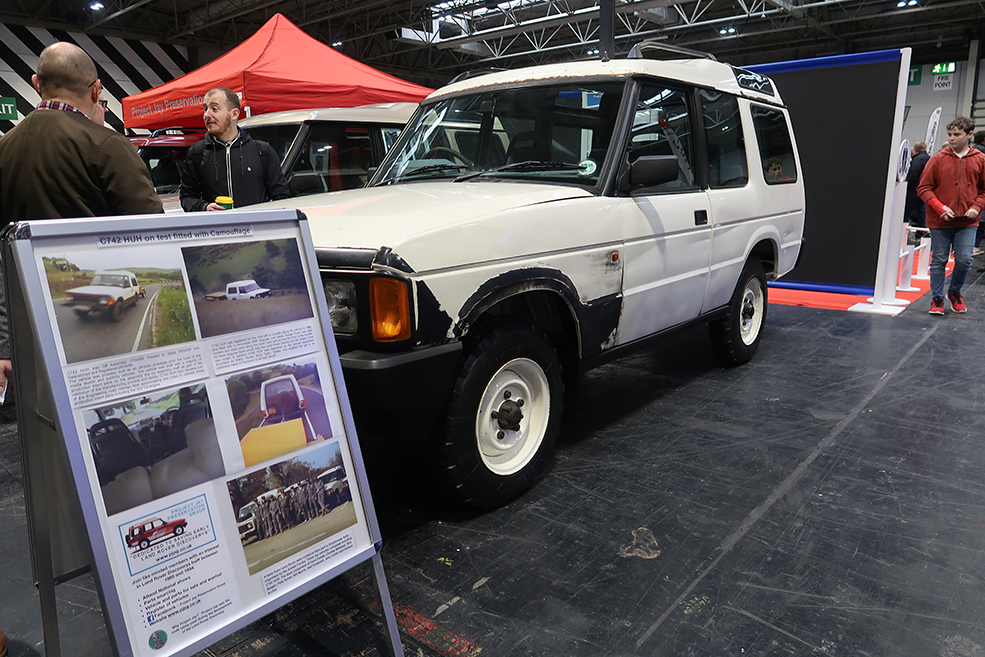 A whole Range of prototypes
The effort to disguise the new Range Rover from the public by giving pre-production models the name 'Velar' has today given this story an added sense of mystery and intrigue. Only seven Velar-badged models were made, with the later 28 made in Solihull, and the later vehicles devoted for press duties, badged Range Rover. Despite the punishment these were subjected to, including proving expeditions across the Sahara and Europe, many still survive today.
It would seem that most now live in the Dunsfield Collection in Surrey, alongside many other special Land Rovers. For those interested in seeing a bit more of this history, their 1992 prototype P38A would probably raise a few eyebrows for its odd specification, and their range of Discoveries also includes a couple of prototypes. Cars like these often find their way to shows, and last year at the NEC we looked over this (pictured) prototype Discovery. Privately owned, it's the only one to retain its black body camouflage.
The Abingdon Aston
As part of a desperate bid to save Abingdon MG, a consortium including Aston Martin chairman Alan Curtis, a hasty facelift of the MGB was proposed at the start of 1980. A prototype, put together in just a week, featured the long-expected O-series engine as well as some cosmetic changes. Most notable were the rear light pods that integrate fog and reversing lights into the body. Then there were revised bumpers, new wheels, and even a GT windscreen and side windows were fitted, and, inside, Tickford sports seats.
Needless to say, the consortium bid didn't succeed, and the car, registered DOL 341V, would remain unique. It remained in storage at Newport Pagnell until 1984, when it was sold into private hands. Changing hands again in 1997, it continued making occasional low-key appearances at car shows and then went back up for sale in 2014.
Interestingly, though, at about this time, a rather determined enthusiast undertook his own project to recreate the Abingdon Aston. Given the opportunity to save a crashed MGB GT, he cut the roof off to make a roadster and set about crafting the details. Despite being built from just photographic reference, the result was convincing. A key difference was the interior, which was retrimmed to a standard which you'd perhaps think more fitting of a car invoking the Aston Martin name. There's tan leather abound rather than the usual drab black vinyl and fabric. This car was sold on in 2019 for just over £10,000.
But where's the original? Well last it was seen it was in rather good condition, having benefitted from careful previous owners. It's done fewer than 7000 miles, was seemingly off the road from 2016 to 2019, when it was given an MOT without advisories, but then hasn't been given another MOT for 2020. At least now it's not the only one.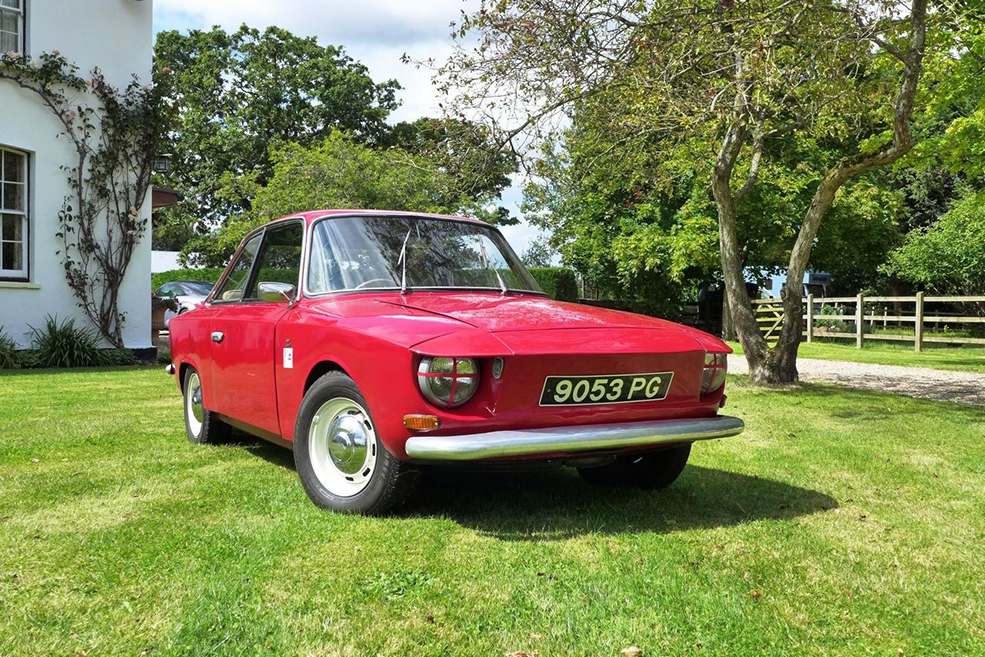 Exotica bottleneck
It seems like it would've been a good idea at the time, but the Zegato Zimp, a Hillman Imp with an elegant body by the Italian design house, never made it into series production. Only three were ever made, but all three prototypes survived into the 2010s. It's unclear which one starred at the 1964 Earls Court Motor Show, but one, CUD 180B still attends classic shows to this day. The other one of the two sourced new for the project, CUB 181B, is still around although now fitted with a front end reminiscent of a Lancia Fulvia, while the only one of the three to have put a few miles under its belt as an original Imp, 9053 PG, sold recently for £8865 but its current whereabouts are uncertain.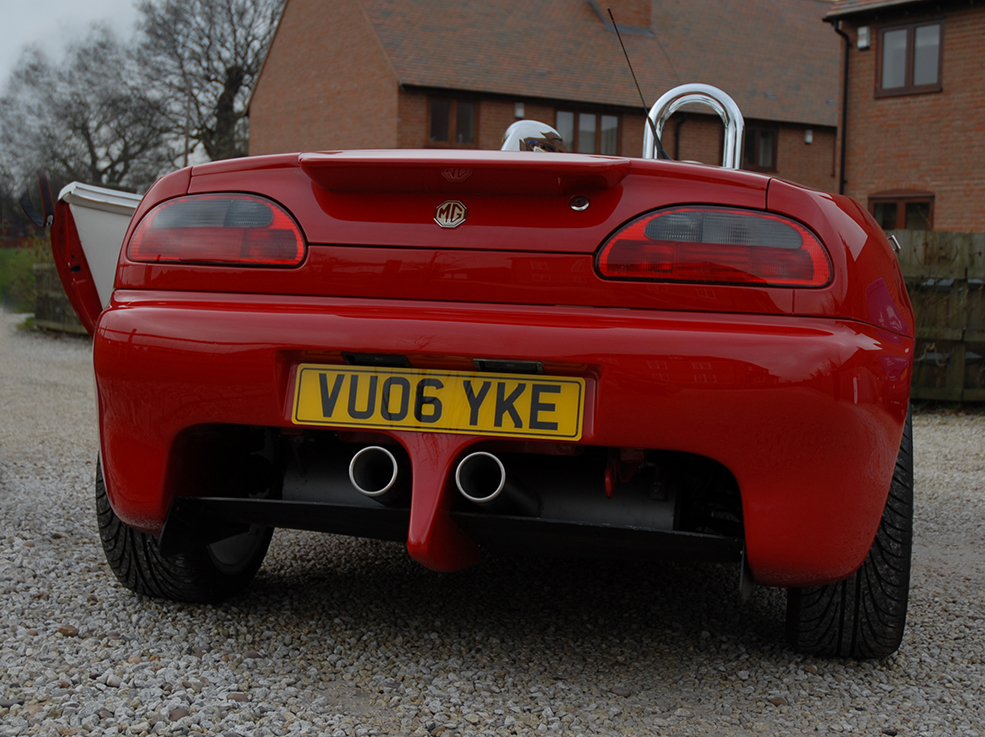 MGF SuperSports
It's not an uncommon to see Mazda MX-5s with big power, whether from turbocharging, supercharging, or even big V8s wedged under the bonnet, so why is it that we hardly ever see highly tuned MGFs? Well, the Rover Group once upon a time had such ambitions for their little mid-engined sports car but, in the end, the concepts would never see their way to production.
The first was the Super Sports concept, readied for the 1998 Geneva show. Fitted with a supercharged K-series engine, it made over 200bhp, while a widened track and fully seam welded shell helped contain all this extra performance. Extensive aerodynamic testing at MIRA resulted in its ground hugging bodykit, although we wonder what the consequences of all this speed would have been on the unfortunate driver looking over the bonnet without a windscreen.
The following year, after some excitement over this super-MGF, Rover Group presented a Super Sports 2, featuring the windscreen that might have made it production worthy. In its original black and red colour combination, it did the motor show rounds, then was repainted Chromaflare gold-green and fitted with a 2000MY interior for display at the Tokyo Motor Show. Except the incoming BMW management didn't like it, so it remained a concept car. History ensued, and both concept cars would end up for auction in the 2006 flash sale of Rover assets.
Both were registered as 2006 cars and ended up going to private owners. After dusting off some cobwebs, each could be seen haunting the shows for a while. The original, windscreen-less car now lives in Guernsey and still makes the occasional appearance at shows there. The 1999 Super Sports 2 is in a similar state of preservation although it has been more actively restored, even having a supercharged K-series reinstated after it had been removed in period. Although it's been caught out and about quite a bit over the last few years, certainly more than the first 1998 car, it's only done 7617 miles and is currently back off the road. Let's hope not for long.
A display of speed
They wore goggles when they were pushing the short-windscreen Triumph TR2 prototype up to 125mph back in 1953. Only three were made and today it's thought that only one survives. This is the car registered as MVC 575, which has only just recently sold for £300,000. It's in superb condition and will now be exhibited at the British Motor Museum. In fact, it was unveiled there recently.