The 1970s produced a host of interesting medium-sized saloons to suit all tastes and budgets. Choosing one of our Seventies compact saloons will help save an underrated classic seeking a good home.
Vauxhall Viva HC (1970-1979)
Although the HB was the first Viva to be offered with four doors, it was only in production for four years before being replaced by the totally restyled HC in 1970. Like its main competitors, the heavily revised HC was available in several body styles; a two and four-door saloon and a five-door estate. The HC Viva became an instant hit with cost conscious fleet managers and in 1972 Vauxhall unveiled a two-door coupe version of the HC Viva badged as the Firenza, a sporting model aimed squarely at the Ford Capri and the soon to be introduced Morris Marina coupe. That same year the HC's 1159cc inline-four was upgraded to a more powerful 1276cc unit and selected models, such as the 1973 Viva based Magnum, could now be ordered with a larger Victor type OHC 1756cc or 2279cc slant fours.
Although Viva production was scaled down in 1976 when the Chevette came on the scene, almost 650,000 examples of the HC were produced. Despite this, decent survivors are rare today and it will take a lot of hunting to track down a sound HC Viva. First place to start is by joining the Vauxhall Viva Owners' Club (www.vauxhallviva.com), as the best cars will often change hands among the membership. Expect to pay at least £4500 for a good roadworthy four-door HC with a current MoT, while a super rare sporting two-door Firenza or a smartly equipped Magnum in equally good condition will probably cost considerably more. Now is the time, as values look to continue to climb – in 2014 it could have cost you a third as much to buy in than today.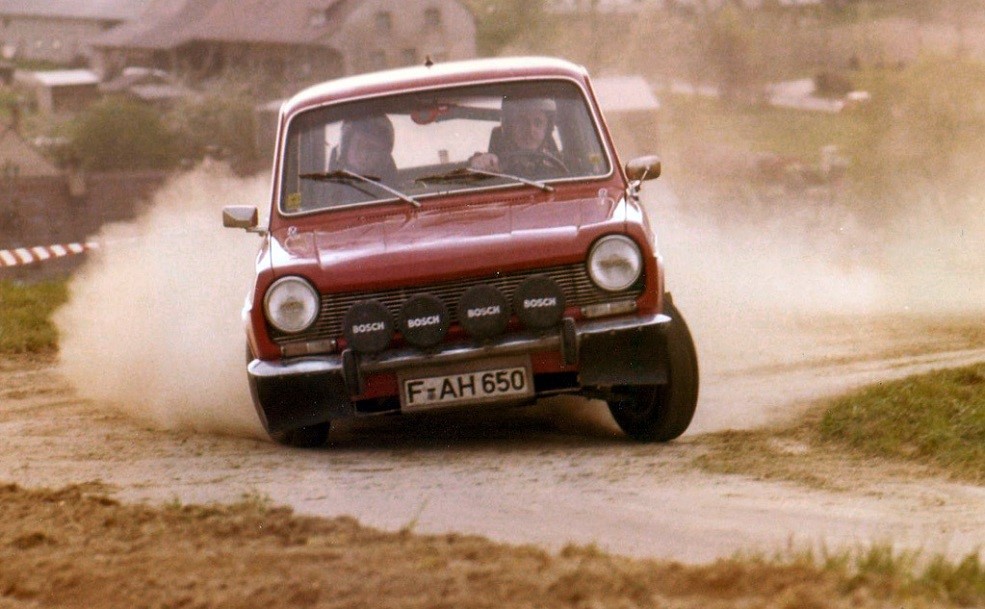 SIMCA 1100 (1967-79)
When it came to car buying in the 1970s, tastes were starting to change and the very capable 1967 introduced Simca 1100 was quick to find favour on this side of the channel among more adventurous buyers. The 1100 was an important car for Simca and was offered with a wide range of body styles and engine options. Equipment levels were impressive right from the start, and all models featured front disc brakes and rack and pinion steering. Power came from a 1118cc inline four available in two states of tune (53bhp or 56bhp) and a version could also be ordered with a semi-automatic gearbox. From then on, new models came thick and fast, including a smartly equipped GLE model and the 82bhp 1110TI that many argue to be Europe's first hot hatch.
When it comes to prices it's a matter of how long a piece of string is; a really good TI will change hands for whatever a buyer is willing to pay. Obviously, the non-sporting models will be more affordable, but finding a respectable Simca 1100 with a valid MoT will be challenging, unless you're prepared to base the hunt in mainland Europe. We suggest that you either go on a pan-European trip or wait very patiently in the UK with anywhere from £2000 to £8000 spare.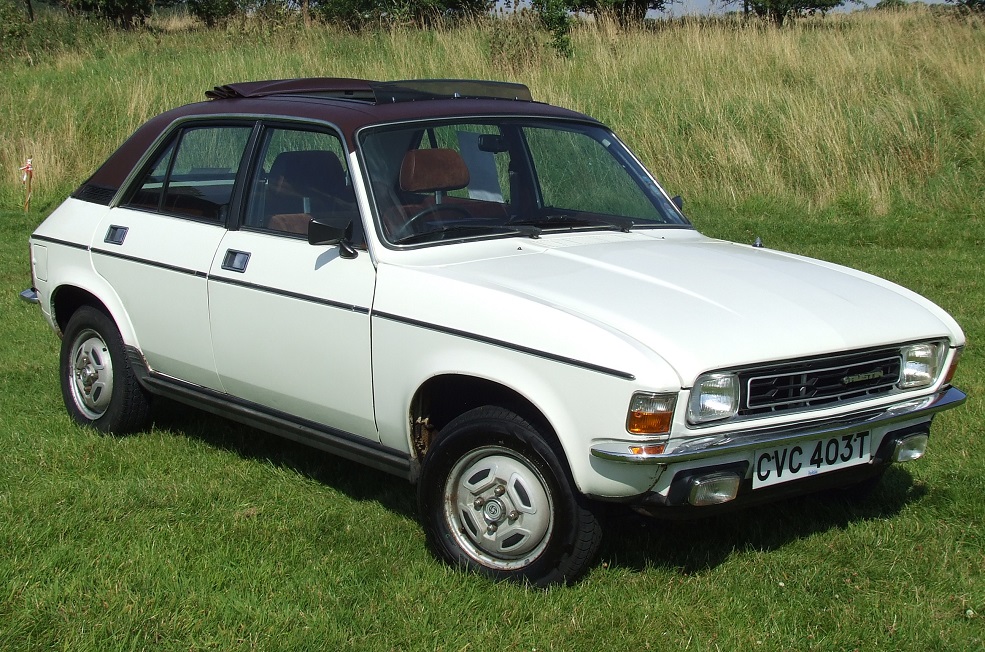 AUSTIN ALLEGRO (1973-1983)
While BMC enjoyed a huge amount of success with its much loved ADO16 1100/1300 range of medium-sized saloons, the unfairly maligned ADO67 Allegro was developed and produced in what turned out to be a very unhappy chapter in Austin's long and eventful history. Although the Allegro's wheelbase was only slightly lengthened when compared to the 1100/1300, the Allegro's front and rear overhangs had been increased to provide more under bonnet and boot space.
The finished result was slightly wider that the outgoing model, which provided more elbow room in the cabin, but the curvy and rakish bodywork was considered unattractive and a step too far by many reviewers. One of the biggest changes to the Allegro's running gear was the suspension change from Hydrolastic to Hydrogas. This relied on Nitrogen spring units, or spheres, interconnected front to rear to produce a softer and quieter ride, plus the smaller units were cheaper to produce.
Although the Allegro had a slightly more spacious cabin than its predecessor, thicker seats absorbed the extra space. Despite the much improved Mk2 arriving in 1976 and the cosmetically revised Mk3 going on sale in 1980, the Allegro never found much favour with period road testers. Critics moaned about the car's weak brakes, poor performance from the A-Series powered versions and even the lack of rear leg room was a cause for concern.
Love it or loathe it, the Allegro was an important car. With more cash and forethought this unfairly criticised car could have been developed into a world beater. However, public opinion continued to ridicule the Austin Allegro and that's what makes this automotive underdog such an interesting car to buy today. With prices for a half decent example starting at a couple of grand, it shouldn't be too difficult to double that amount and land a really nice 1748cc Mk2. The lucky ones will have done this ten years ago when they were half the price, but we reckon they're still great value today. There's a very active club scene (www.allegroclubint.org.uk), which should be the first stop for anyone interesting putting one of these hugely underestimated medium-sized saloons from the era of glam rock on the drive.