Through three generations, the BMW 5-Series won a huge portion of the mid-sized executive car market. What about today's values?
BMW E28 (1981-1988)
For a long time the E28 BMW 5-Series was the perfect blend of refinement and that dynamic sparkle that has made the Bavarian marque so famous. Made in much greater numbers than the E12, there were plenty available here in the UK that the used market was full of them and in the 1990s they were within reach of many people.
Since then, however, the E28 has become more of a specialist classic vehicle for the determined enthusiast to invest in. As they aged, maintenance requirements increased and numbers on the roads fell. In 2010, you'd struggle to get behind the wheel of a decent one for less than £1500, and the sporting models – the M535i and M5 – were just about to take off. Once upon a time, these Motorsport division models were in the £5000 territory that the E28 range starts at today. The M5 shot up to £15,000, then £30,000, and today there are plenty that exceed that. The M535i has been in tow, falling in line a few grand below. Unsurprisingly this has given the bigger six-cylinder E28s across the range a value boost over the last decade, and 528i models are now commanding a couple of grand extra over a 520i.
Then again, because the market for these cars is changing from the retro-orientated driver to the collector-enthusiast, sales are slowing. It can take dealers a long time to shift a £10,000 528i, no matter the condition. There is still a market for the rougher examples priced less than £5000, but this is slowly drying up.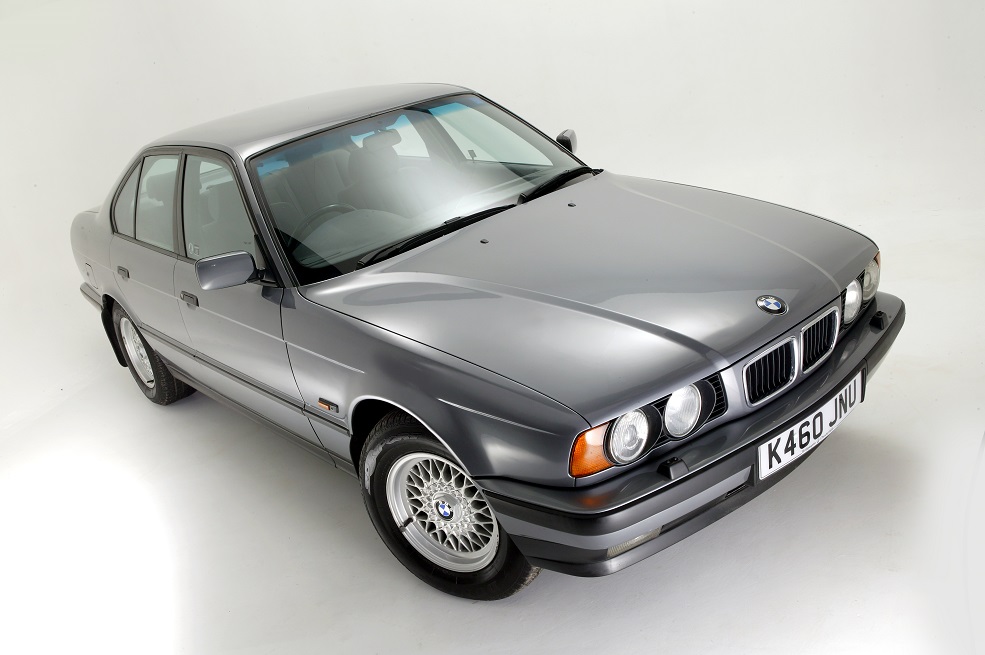 BMW E34 (1988-1995)
For many, the E34 was the turning point of BMW going from specialist car maker serving the enthusiast to rather more generic provider of cars to the affluent masses. This 5-Series was also so reliable that most examples hung around for a very long time and littered the streets to only further this perception that BMWs were now not that exotic. The conservative design of the E34 tied into that perfectly.
Without the distinctive 'shark nose' of previous BMW models, it has taken a long time for the E34 to sell its character as a classic but, in the last few years, it has slowly managed to do so. It was the top models that went first, although the V8-powered 540i remains a bit of an oddity and the later V8 530i models even more so. It's the six-cylinder 535i in Sport trim that has led a 200% rise in values over the last decade; once this car would have been £3000, then £6000, and today can ask for over £10,000 in the right condition – that can be as much as a 3.6-litre M5. Lesser but perhaps more sentimental 525i models are also on the up, now being difficult to obtain for less than £4000. We reckon this will go up as the lower range of 518i and 520i models reach a similar position.
It's all about spec with the E34. A 525i can go from £3000 to £7000 if it's a manual car, with sports trim, a limited slip differential and the later multi-valve engine. The ultimate expression of this is arguably those later 3.8-litre M5 Nurburgring Editions that sell for £30,000 today. Spending that much on an E34 in 2010 would've been unheard of, but the model is coming of age, finally.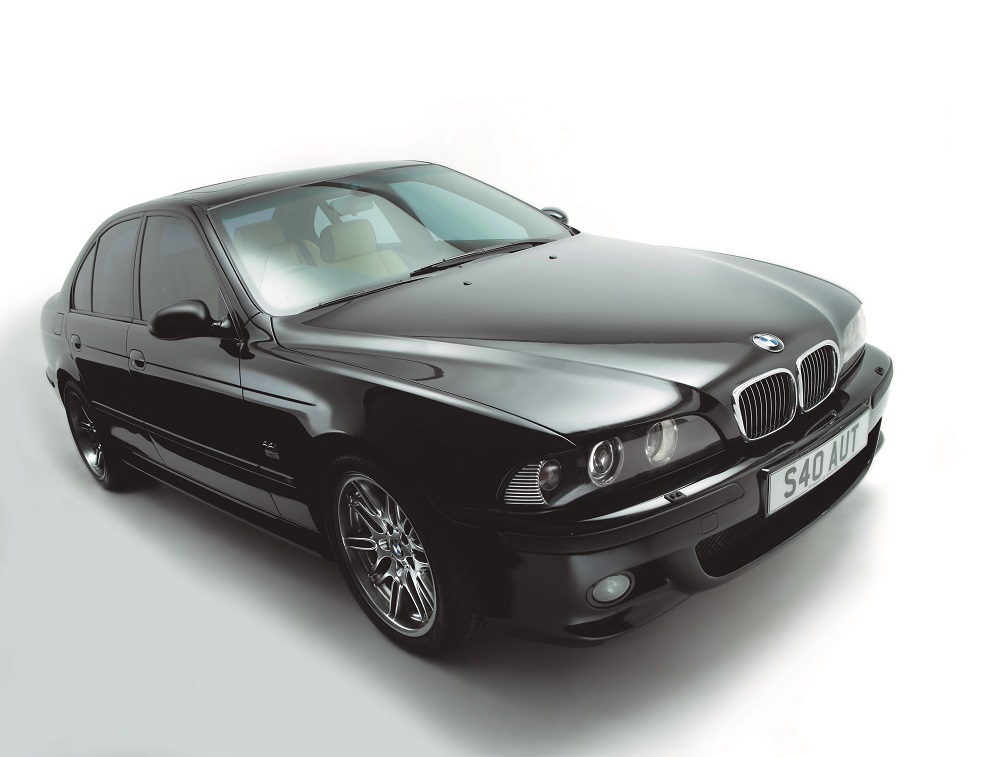 BMW E39 (1996-2003)
The E39 5-Series has revealed yet another talent to add to its already bristling with feathers cap: it seems to have completely avoided that awkward transition period between up-to-date used car and modern classic. If there weren't so many of them, they'd be a whole lot more expensive today. Values have been on the up since 2015 at least, although it's interesting to note that for once the M5 hasn't been leading the charge.
An M badge still helps, but that's not the whole story. Driven from the press hysteria that surrounded this car on its release in 1996, there is a big generation of BMW enthusiasts who have dreamed about owning an E39 and, usually, in a very particular spec. This is tricky since there were more options for this BMW than almost any model before. Most important, for many, is the sports suspension, which gives the E39 the ride and handling mix that the journalists raved about in those now dusty pages of magazines in our buyers' attics. For some, a 540i M-Sport with a six-speed manual gearbox will be worth as much as £10,000 today, nearly M5 money, while a half-decent 535i SE automatic estate can still be picked up for £3000. Still, this is double what you'd have spent six or seven years ago.
At the beginning of the 2010s, of the six-cylinder cars it was really only the 528i models that went up in value, from £1500 to £3000, while £5000 can buy one of the nicest today. Over the last few years, however, even the lesser 523i and 520i models are gaining ground. Expect to pay £1000 more than you would have in 2017. The M5, meanwhile, is still generally a £15,000 car, although there have been more exceptions pushing above £20,000 recently.