A step up from the standard bodied Rolls-Royce and Bentley models, these elegant luxury two-door saloons were bound to lead the market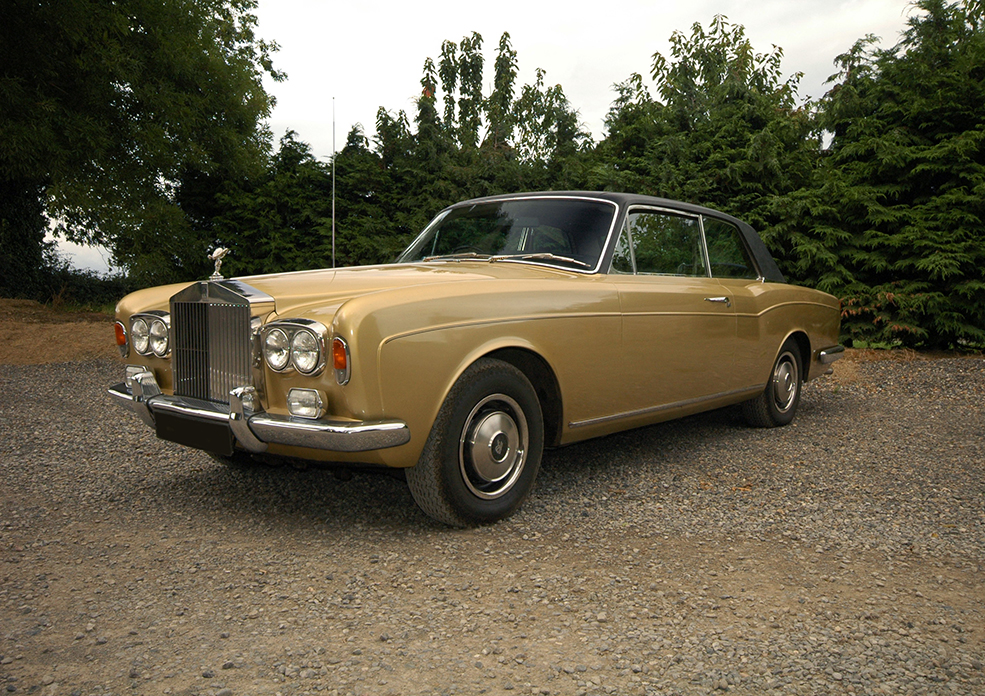 Silver Shadow MPW & Corniche (1966-1981)
The fixed head coupes first named after the coachbuilder Mulliner Park Ward then, from 1970 simply as Corniche, are increasingly hot property at the moment. While not quite at the point of crossing over six figures as the even more glamorous drophead coupes are, these are more than double what they would have been just ten years ago.
The earlier cars, particularly the MPW models, but really anything with the chrome bumpers up to 1977 were the first to go up in value. Once £10,000, these quickly added on a premium of as much as £5000 against the later cars and by 2015 a nice MPW was easily £30,000. An appreciation for the later cars with their various refinements began to grow during this time too, and so by 2015 there was a distinct gap between the fixed head coupes and any standard Silver Shadow of about £10,000.
In the last five years values have continued to grow for both models. The later cars have in fact caught up so that both are almost equally valued. Now it's a matter of provenance and condition that can see some cars priced above £50,000, while you'll be lucky to get a usable example for £30,000. There are plenty left though, so we wonder how much further values can go now.
Rolls Royce Camargue (1975-1986)
Let's remind ourselves of just how expensive the Camargue was new before we talk about how much it's been worth since. At £29,250 it was about twice the price of two Silver Shadows, or the same as a pretty posh house in 1975. It was £10,200 more expensive than the Corniche. Nonetheless it was dismissed by many as an excess too far, but today things are changing. The small following it has enjoyed for years is developing into wider appreciation and values are going up in consequence.
Still, the Camargue is now almost a value proposition against its contemporary Corniche sibling. You can pick up a really nice one for around £40,000, a project for half that, and even the very best won't be close to six figures. A 1982 example with just 1367 miles sold at a Historics auction in 2018 for just £73,920 – within estimate but that's just the point. The Camargue has generally tracked the rise of the Corniche in values over the past decade, up from £10,000-£15,000 and now lags a little behind.
With only 531 made, could there be something in investing in a Camargue at the lower end of the market? It's possible that a £30,000 car might gain something more than an equivalent Corniche over the next decade.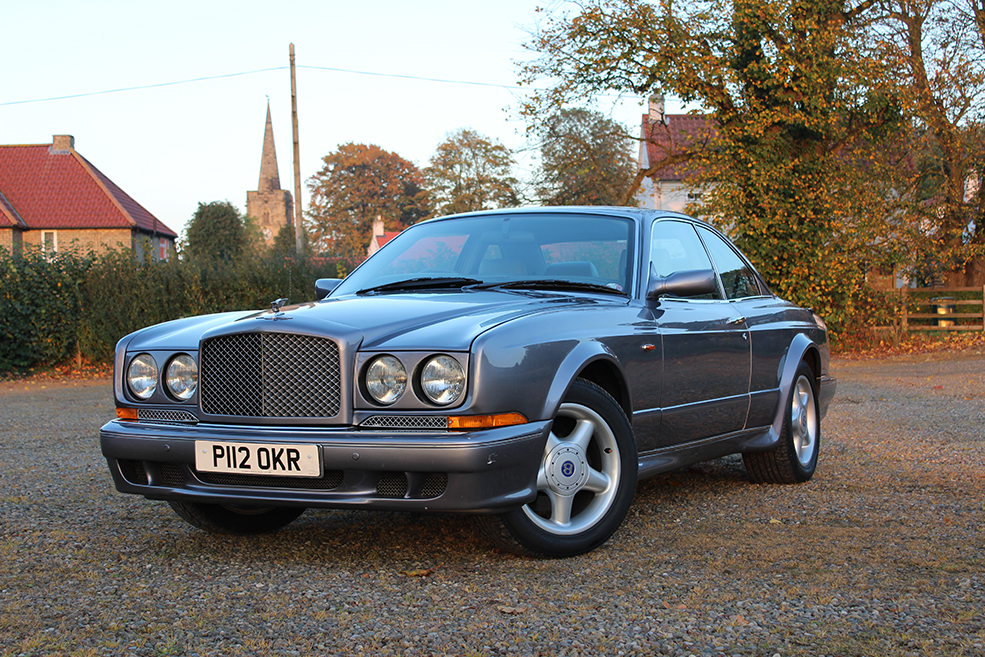 Bentley Continental R and T (1991-2003)
Carrying on the tradition of expensive coupes, the Continental remains a pricy alternative to a contemporary Turbo R today and in fact in an even greater proportion than back in the 1990s. After losing the bulk of its value in the early 2000s, values have remained stubbornly in the £30,000-£60,000 bracket ever since, with exceptional cars taking an extra £10,000-£20,000. Special editions like the Le Mans or Chatsworth can easily add a few thousand pounds in themselves, while the short wheelbase and considerably more sporting Continental T has always been recognised as that something particularly more special, with the price to match – these are the ones that occasionally breach £100,000.
Interestingly it's the early cars that are the most affordable at the moment, with some even available for less than £30,000, while all the excitement surrounds cars with Continental T emulating widebodies or those dressed with polished aluminium trim. The mechanical updates of 1996 in particular are a feature point for many buyers.
We reckon that the early cars could be the ones to watch over the next few years, since as is often the case the market switches over from practical to emotional considerations. Find a car adorned with the green Bentley emblems of 1993 for example, and you might be onto something. There are signs that the Continental market is in a subtle dip at the moment too, so now could be the time.