Who doesn't love a sporty BMW? But how has that iconic M suffix steered values of these very different Teutonic offerings…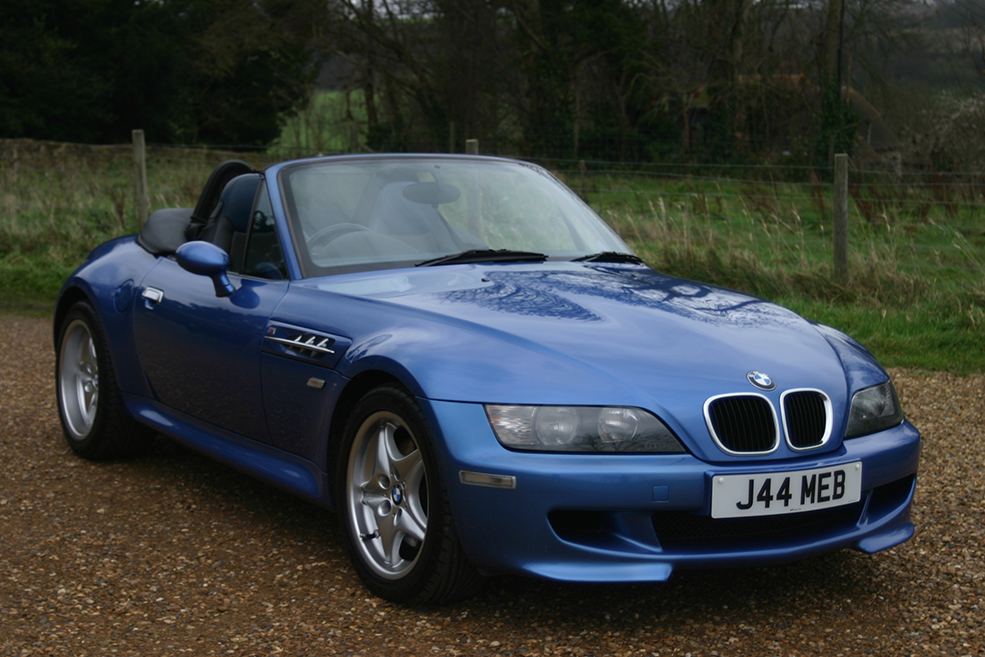 BMW Z3 M Coupé/Roadster (1997-2002)
Perhaps two of BMW M's most talented products, the E36/7 M Roadster and E36/8 M Coupé had plenty going for them, not least the fact that they were powered by the M3 Evo's 316bhp S50 motor initially with power being further upped with the arrival of the 321bhp S54 from the E46 in 2001. The latter in Coupé guise are the rarest, as just 1112 were built with this engine.
Both tin and soft-top models retailed at £40,595 new in 1998, but curiously by the time the more powerful S54 model arrived in 2001, the list price of cars on a Y-plate had dropped to £36,000. Inevitably, this unsettled the marketplace in those early years, as new M Coupés and Roadsters were selling for a lot less than people were advertising their secondhand R and S-plate examples. Another significant blow for residuals came with the arrival of the better looking and structurally more rigid Z4 Roadster in 2002, followed by the arrival of the Coupé in 2006. Indeed, by 2010 prices of the Z3 M Roadster had plummeted to £7000, with the structurally more assured Coupé commanding a £1000 premium, despite its highly controversial styling.
Then, in the early 2010s Coupé values took off to well above £10,000. Since then, values of both models have been steadily on the rise so now the going rate for a reasonable Roadster is £15,000, while the Coupé will still be a little dearer. Indeed, late Coupés with the S54 engine frequently sell for £30,000, with low mileage examples making much more. Hindsight's a wonderful thing isn't it; it shows that when the opportunity arises to grab a bargain, you need to take it.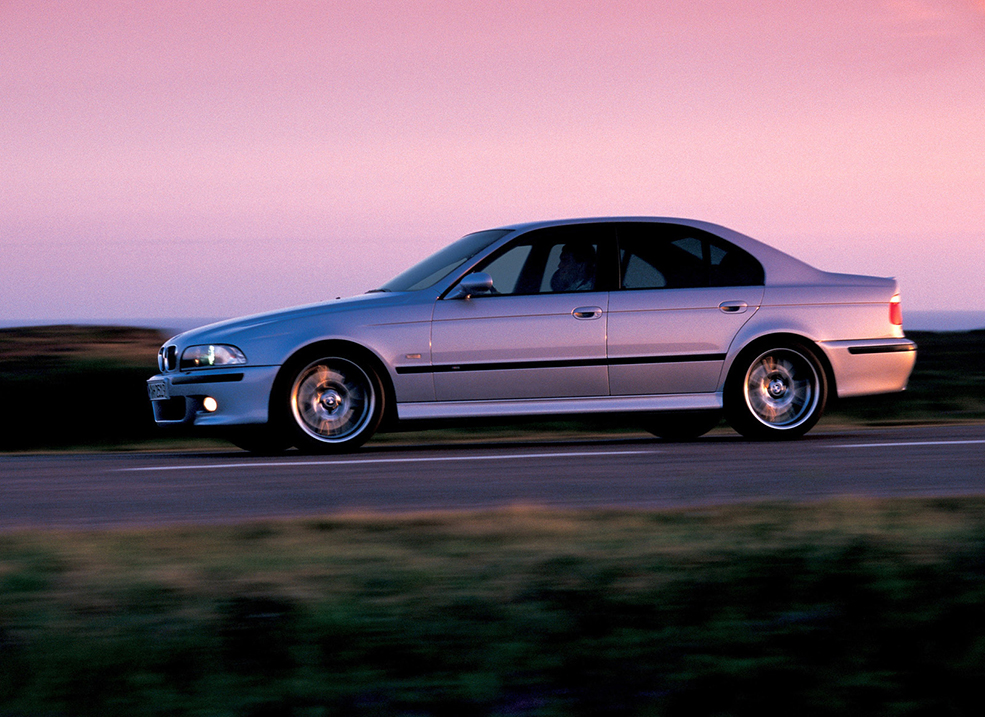 BMW E39 M5 (1998-2003)
This M5 hit the headlines for being the first to use a V8 engine, though other often overlooked firsts for BMW was its alloy front suspension components and its then novel multi-link arrangement at the rear. Some 20,482 were made and the list price was an eye-watering £63,210 when the first ones screeched out of those swanky, downlit showrooms in 1999.
The thing is, despite being epically quick (and effortlessly so), sounding awesome and driving so well, it never really looked special enough and as a consequence early depreciation was savage. It wasn't helped by the fact that after a few years when the Vanos units, catalytic converters, gearboxes and just about everything else started to go wrong, most became wallet-busting money pits. Which explains why, by 2012, you could buy a tidy one for under £5000.
For those eager to enjoy one last hurrah in a super-fast luxury V8, it's still a bit of a steal because £15,000 is the going rate for those that have survived thus far. Sure, some will be advertised for a lot more – but there's not enough interest to warrant paying in excess of this. It's still a complex car if it goes wrong and managing just 17mpg on average, whether it will ever be worth any more in future is questionable.
The occasional example does manage to take £20,000 if with low enough mileage and some desirable options like, for example, the Heritage leather option.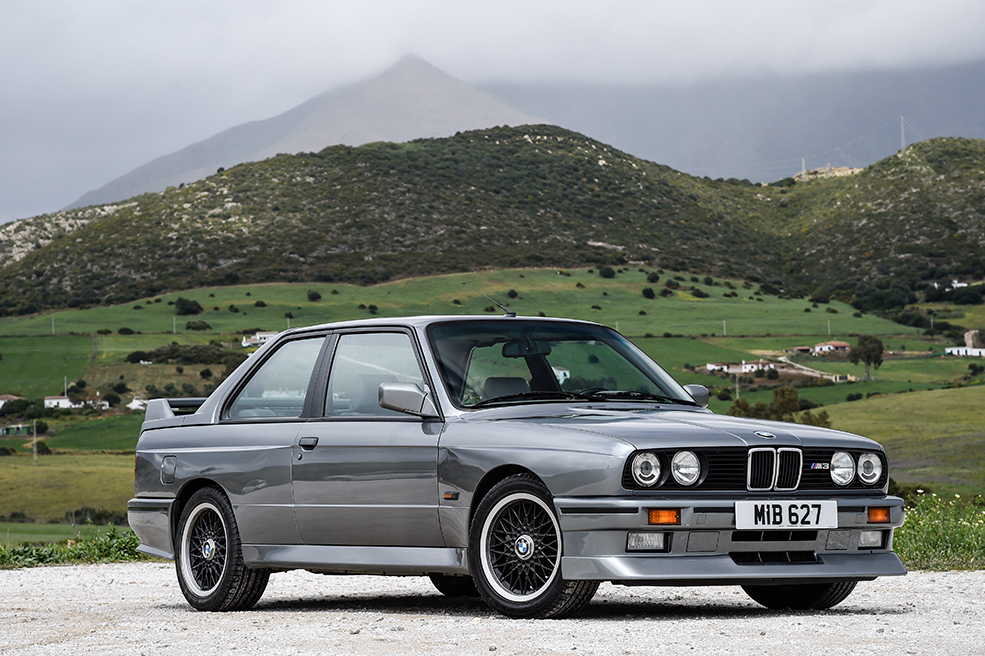 BMW E30 M3 (1986-1991)
From its muscular bulging arches and heavily raked rear screen to its revvy 16v 2302cc S14 engine, five-stud wheels and plastic bootlid, the M3 was different to the stock E30 in virtually every respect. And that's precisely why it was special, and why BMW dealers here felt justified in asking £23,550 for one, despite the fact the steering wheel was on the wrong side. A paltry 17,970 of BMW's in-house motorsport division's first ever 'M' were produced, of which just 788 were convertibles.
Initially, being so niche, few people knew much about it outside of enthusiast circles. Indeed, according to a dog-eared price guide in the office, by the summer of 2000 an M3 in above average condition had plummeted to £6355, while the rock bottom was £2630. At this time, of course, cheapskate boy racers were already accessorising more insurance-friendly E30s, and the lure of silky six-cylinder 323i and 325i models would have been strong enough to make many overlook the dearer four-pot rarity.
But then something quite significant happened; the motoring press rediscovered it and began extolling its race pedigree. As a result, values began to rocket and a decade later good M3s were making £20,000, with the rarer Sport Evolution up to £60,000-£70,000. Oddly, the convertible was always cheaper.
Today detail correct 'standard' cars are £40,000-£50,000, while specials like the Evo, Sport Evo, Ravaglia and Cecotto can easily exceed £100,000.