Classics World's Matt Bell test drives and reviews the BMW Z3…
No doubt the Bavarian firm's corporate history will tell it differently but BMW's Z3 was yet another 'Nineties open two-seater inspired by the success of the MX-5.
It seems we can't mention a single sports car from the decade without visualising the Mazda but the success, which took its own creator by surprise, also caught everyone else napping.
The Z3, which entered UK production in 1996, consisted of a line-up that included a 115bhp 1.8-litre four-cylinder engine producing 115bhp and a 140bhp 1.9-litre unit.
In 1997 came the introduction of the more powerful 2.8-litre, 193bhp straight-six engine before the 150bhp 2.0-litre six-pot featured here arrived in 1999.
Today the Z3 is a reminder of a different era at BMW, with the idea of anything simple having long ago been swept aside in the rush for electronics and hybrids.
As a modern classic, the Z3 makes a great case for itself and, much like the MGB, the number of parts shared with mainstream saloon models means it is easy to own.
The example we tested is a 1999 model with only 35,691 miles on the clock. This is a genuine mileage, with a complete MoT history on file evidence of its lack of use in recent years.
ON THE ROAD
Given the measly mileage the car has covered, the 18-year-old Z3 drove like new. With a tight gearbox, the throw is smooth and precise, and the engine revs freely up to the red line, screaming as it goes.
There's something particularly sweet about taking a BMW straight-six up through the rev range, producing a unique tone that is recognisable anywhere.
Although underpowered in comparison to the larger capacity 2.8, the 2.0-litre is more than capable of covering ground quickly. It has a usable 140lb ft of torque, meaning you don't have to wring it out to get anywhere fast.
As suspected from the off, the damping was great and showed no signs of wear. For a BMW sports car it is fairly compliant, behaving well over sharper bumps and not jumping around.
This Z3 was fitted with the optional heated seats, which still work as I found out when testing it on a warm summer's day. Lowering the roof to soak in the sun, the electronic mechanism worked as it should.
With new tyres all round, the Z3 provided astonishing grip with and without traction control on.
There are a few stone chips to note on the bonnet – some more noticeable than others – but on a car from 1999 you can forgive this. A good machine polish should sort most of these out. The seats, which are leather, are subject to a few creases around the edges, but this could be sorted with a good clean and coating. The cockpit itself is in great condition with a desirable seating position that makes you feel like you're in a proper sports car.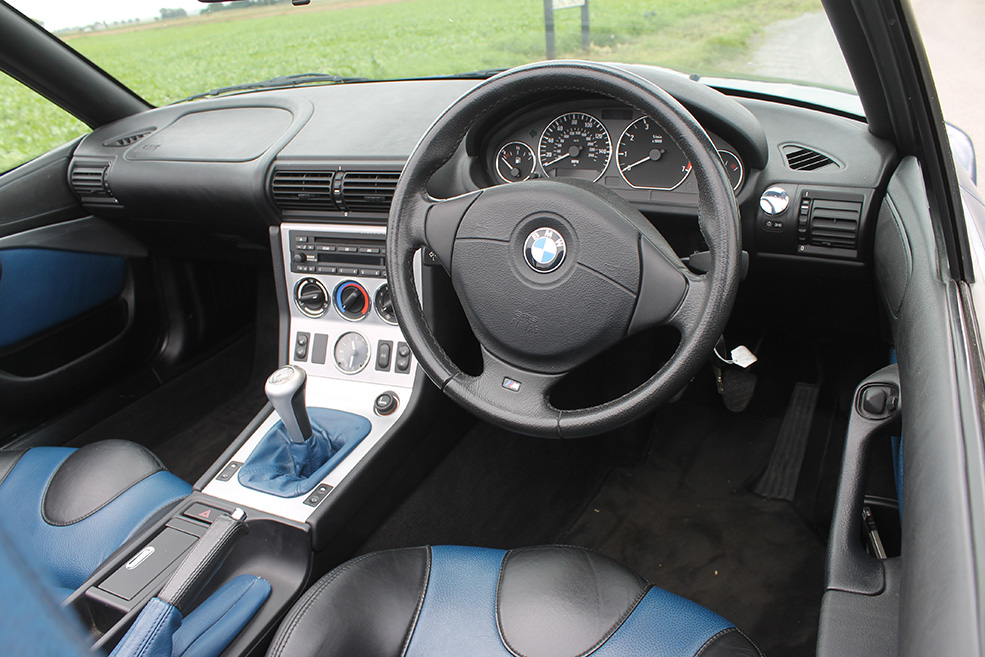 VERDICT
A sticker price of £5,750 buys this genuine BMW Z3 with a well-documented history to go with it. Prices have risen slightly over recent years – where £3,000 would buy you a good Z3 six or so years ago, the same car can demand almost double now.
The emerging classic status has taken hold. Given that the previous owners used it so little may put some people off, but there wasn't anything negative to report.
You could argue that the bonnet needs a respray to bring it up like new, but this certainly isn't a necessity. If you're in the market for a cheap, hardly used sports car with limited mileage, then look no further.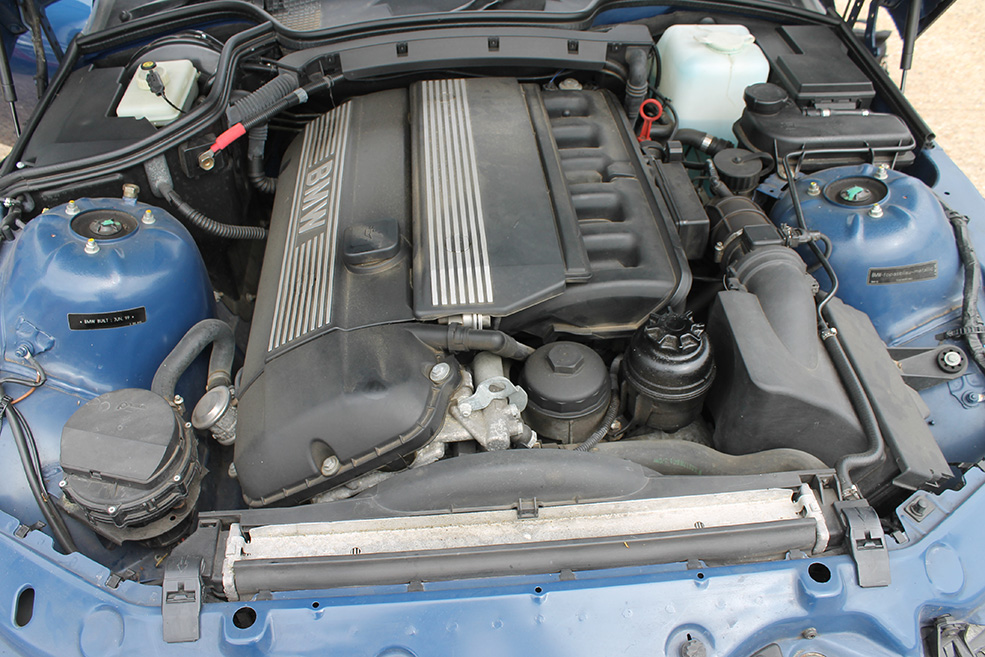 TECH SPEC
ENGINE: 1991cc
POWER: 150bhp
TOP SPEED: 130mph
0-60mph: 8.6 secs
ECONOMY: 30mpg
GEARBOX: 5-spd man