Having quickly become a status symbol, how quickly is the 3-Series becoming an asset? We take a look at three BMW 3-Series prices to see how they've changed in recent times. 
Words by Aaron McKay
BMW 3-Series E21 (1975-1983)
The successor to the legendary '02 range, the E21 has the distinction as first 3-Series but so far it seems to have avoided widespread appeal. A cult following has always been alive for the most powerful 323i model, and these have reliably been worth twice as much as the others ever since the 1990s, but an E30-like enthusiasm has yet to spark through the rest of the range.
In the early 2000s you could have picked up a half-decent E21 for around £1000, or a little more for a tidy 323i. As numbers thinned, values did creep up on the basis that there is always some demand for a BMW, but this was mostly for the six-cylinder cars, while the four-cylinders continued to languish not much above £1500.
More recently there has been growing appreciation for the E21, and one notable example of this is the Baur convertible which has quickly shot up in value from something of a £2000 curiosity in the early 2010s to as much as £10,000 today. Following not too far behind has been the rest of the E21 range, even the four-cylinder cars. A solid 316 can now be £2000-£3000, and the 323i is now a £10,000 car. Perhaps showing where things might go was a 1978 323i in outstanding condition that sold in Austria last year for €37,950. But is there yet volume appeal?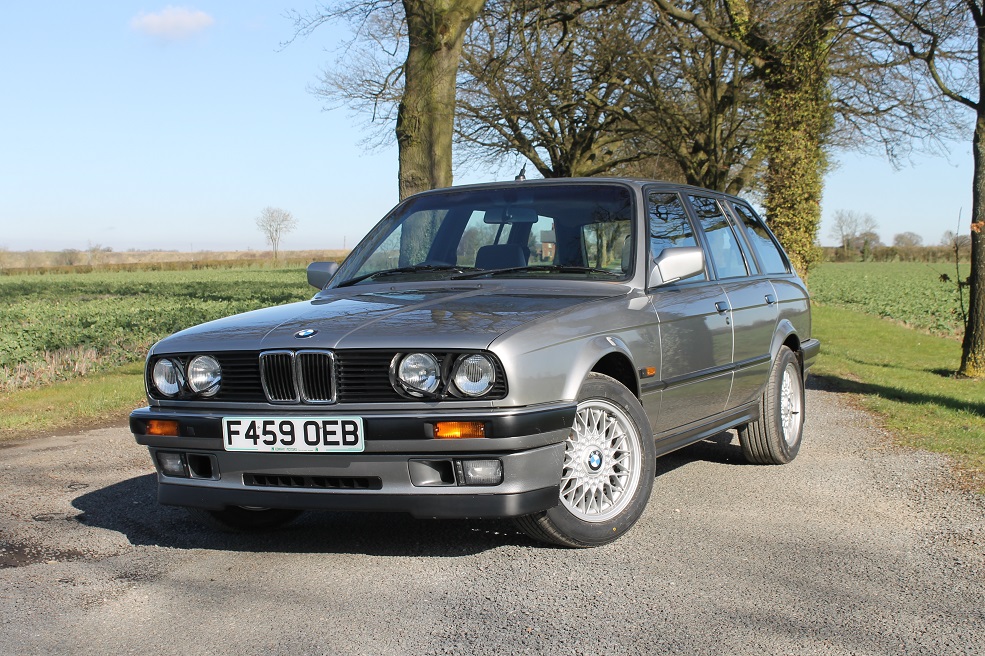 BMW E30 (1983-1991)
The E30 is so evocative of BMW's golden age that it was bound to be a hit classic. A clever variety of models added huge appeal, particularly options like the Sport spec, the 16-valve 318is and of course the famous 325i (even if the 323i initially carried over). There were even estate and convertible models that are especially popular today.
Even by the late 1990s, E30 residuals had proven strong and you could still spend nearly £10,000 on a late 325i Sport. Funnily enough, you could have also bought an M3 for that money – even a convertible for not much more. Of course not so now. While M3s dramatically shot up in value in the 2010s, now trading at £50,000+, the rest of the E30 range has had to catch up more gradually.
In the mid-2000s, most of the E30 range joined the early 1980s examples below the £3000 mark. Four-cylinder cars could be as low as £500 but a good six-cylinder has always been in demand. Today, it's interesting to see that the four-cylinder cars are on the up too, towards £7000-£10,000, following a similar trajectory set in turn for the 325i, 323i and 320i models. An especially tidy 318i can now take £4000, more than double what it would have commanded in 2015.
Of course, the recent big story is with the 325i Sport models. You might have thought the £7920 achieved for one by Brightwells in 2017 was strong money, but three years on and they're trading for well above £20,000. There's the 318is to follow, but we do wonder if this really means much for the rest of the range. After all, it's not quite a seller's market with so many still about.
You can check out our BMW 3-Series E30 buying guide right here.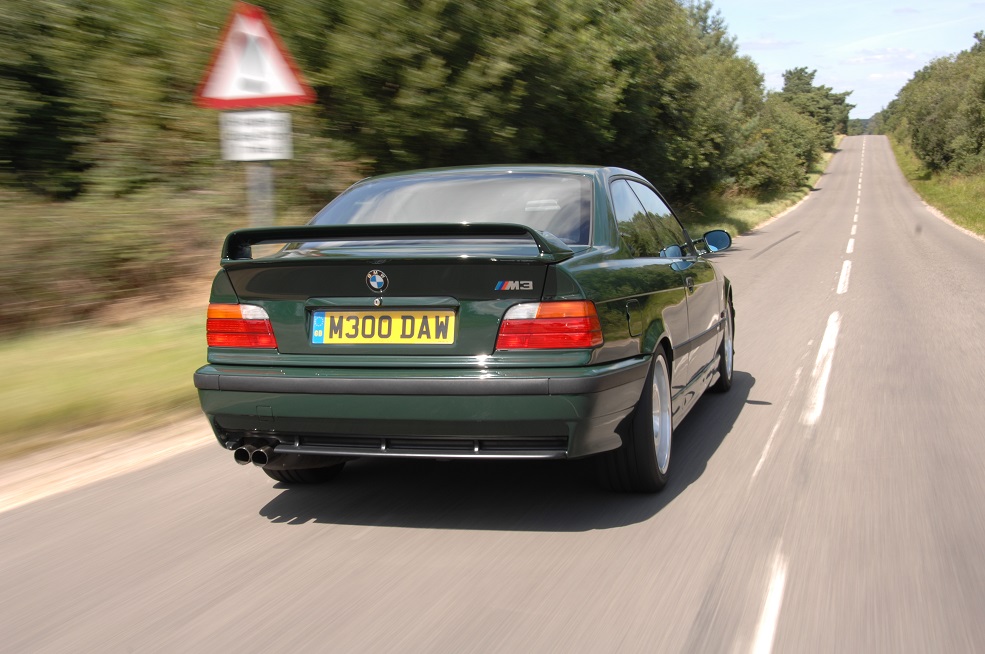 BMW E36 (1991-2000)
With a reputation as a driver's car, the E36 has developed into a genuine modern classic, and values are increasingly reflecting this.
Unsurprisingly it's the higher performance models that have led value rises lately. At the top of the tree are the M3 and Alpina models, which over the past decade have gone from £5000 to around £10,000. Meanwhile, the six-cylinder models below have inevitably soaked up the demand in the £5000-£10,000 region. At the turn of the 2010s, a tidy enough 328i could have been bought for £2000, while a lesser 320i for hardly £1000.
By 2015, the exceptional examples and those with desirable specification, particularly the M Sport package were beginning to stand out. Premiums for a 328i over an earlier 325i or a sportier spec over a boring one were normally about £500. By 2018, demand was creeping up and values became stronger, cars sold faster, and the cheap six-cylinder E36 became difficult to find.
Four-cylinder cars have even graduated from £500 runabout into £1500 modern classics. The 318is has become almost as desirable as the 325i and 328i, as enthusiasts have begun to sift through exactly what E36 is worth buying. A 318is sold at ACA in August last year for £2970, and another in December at Brightwells for £4144. Still, saloons with the less powerful four-cylinders are only in the £1000-£2000 range for now.
This is market behaviour familiar to anyone who's kept any eye on the BMW E30 over the last few years. With that in mind, it'll likely be the convertibles and M Sport models that prove to be the most cunning investments. The M3 convertible has already shot up above the £10,000 mark to more commonly land closer to £20,000, but the E36 M3 in general is certainly a less sure bet than its immediate siblings – it's not the original classic that the E30 is and it wasn't nearly as widely celebrated as its E46 successor. There are some great value opportunities lower down the range though.
You can check out our BMW 3-Series E36 buying guide right here.