Robust enough for many to still be in daily use, the BMW E36 3-Series ushered in a new era of BMW coupes. They make a fine modern classic today.
The third-generation 'E36' BMW 3-Series has been around for a long time now – they first appeared in 1991 after all. Stuck in that no man's land between being classic and just an old BMW, the Coupe is the one to have if you're after an appreciating classic as opposed to a useful old car.
The E36 Coupe arrived here in early 1992 as a three-model range: the 140 bhp 318iS with a 16-valve four-cylinder, and two 'M50' 24-valve sixes, the 150 bhp 320i and the 192 bhp 325i. Standard equipment on all cars included ABS, electric front windows, M Technic suspension and alloy wheels as well as the usual central locking and power steering. Popular options were a steel electric sunroof, leather trim and an automatic gearbox (four-speed GM on the 318iS, ZF five-speed on the sixes).
The 320i and 325i were upgraded with BMW's 'Vanos' variable inlet cam timing in September 1992 and a 105bhp 1600cc 316i Coupe added in 1994 with the single-cam engine. In January 1995, all E36s received an anti-theft system with a immobiliser chipped ignition key, whilst in mid 1995 the 325i was replaced by the 323i and 328i. These and a revised 150 bhp 320i all used a new alloy block 'M52' engine with an aluminium/silicone Nikasil bore coatings as well as a new long-port inlet manifold. This manifold was fitted to all cars, increasing torque but limiting power: the 2.5-litre 323i was down to 170bhp and the 2.8-litre 328i rated at 193bhp. A 328i Sport Coupe arrived in late 1995 and featured M3 styling tweaks such the M Technic front and rear bumpers, different sill covers, wide side mouldings but not the M3 mirrors.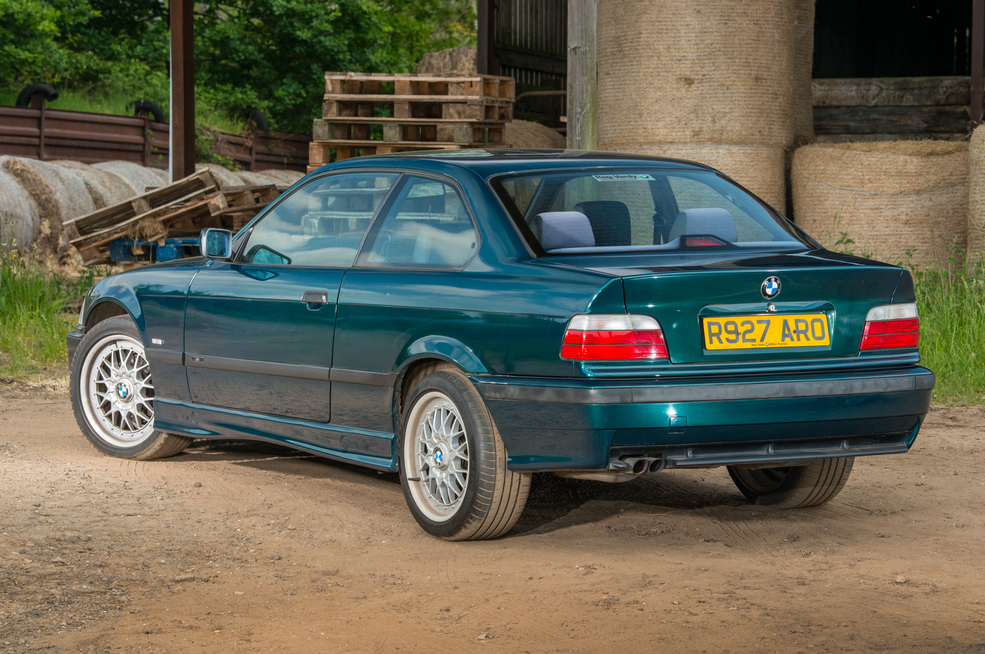 Mechanically the Sport had a limited slip diff, revised 'Avus' suspension including yellow Bilstein dampers and thicker anti roll bars and inside you had sport seats and black headlining.
The 320i was gradually dropped and in late 1995, the 318iS was upgraded with a new 1.9-litre 16-valve unit from the Z3. By this time, a three-spoke airbag steering wheel had been phased in.
A mild facelift was performed for 1996 with fatter chrome surrounds for the front kidney grilles and slimmer side repeaters. Revised wheel designs and new colours arrived and by February/March 1998, the Nikasil bore coating had been replaced by steel bore liners. ASC traction control was phased in from late 1996 and when this arrived, the 328i Sport lost its limited-slip diff. In this form the E36 Coupe ran to the end of production in 1999 when it was replaced by the two-door version of its replacement, the E46.
If you're in the market for one of these fast-appreciating and very usable modern classics, here's what you need to know.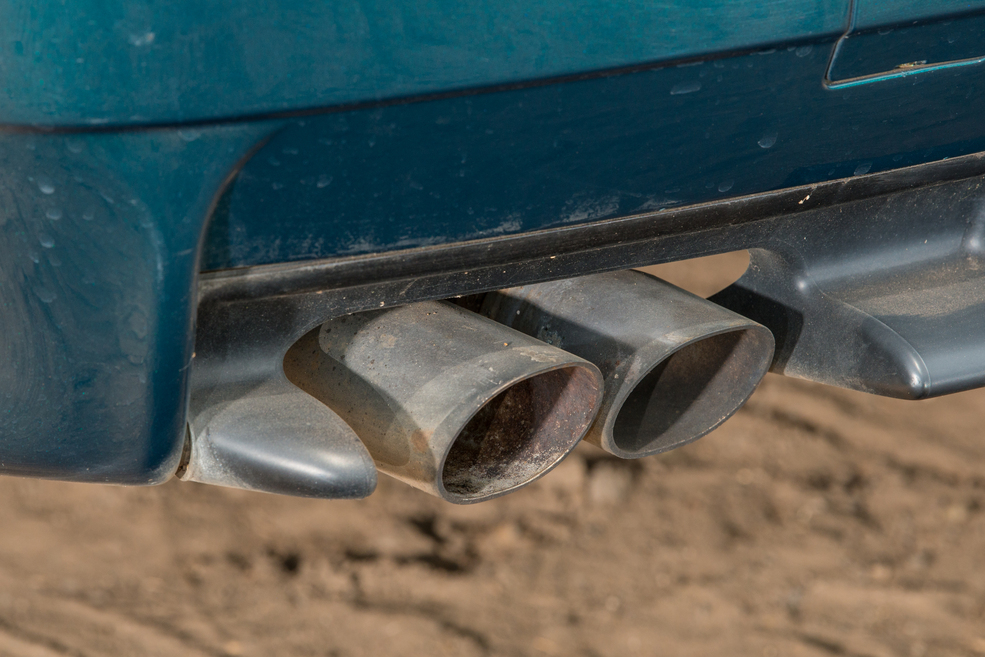 BODY
The newest Coupe is now 20 years old. They went through a terrible banger phase and many are still in it, badly maintained wrecks with some dodgy modifications.
The E36 was a well-made car but rust does get to them, some more than others, so don't automatically assume that a 1999 car will be better than a 1994 model as often it won't be. Obvious rust will be the rear arches, spreading into the metalwork under the rear bumper and the base of the front wings. Less obvious is the underside where these cars can really rot, often terminally.
The sills are the worst bit. BMW designed the floor to be perfectly smooth underneath with no visible seam, but they rot all around the four circular plastic jacking points (worse if they have fallen out) and also the seam sealer lifts where the sill meets the floor, leading to rust creeping under the underseal. Most Coupes have the plastic sill covers and the sills can just fall to bits behind them. Check also the rear inner sill by the rear trailing arm mount – that's another area that needs preserving by cleaning and rustproofing the 'cup' it sits into.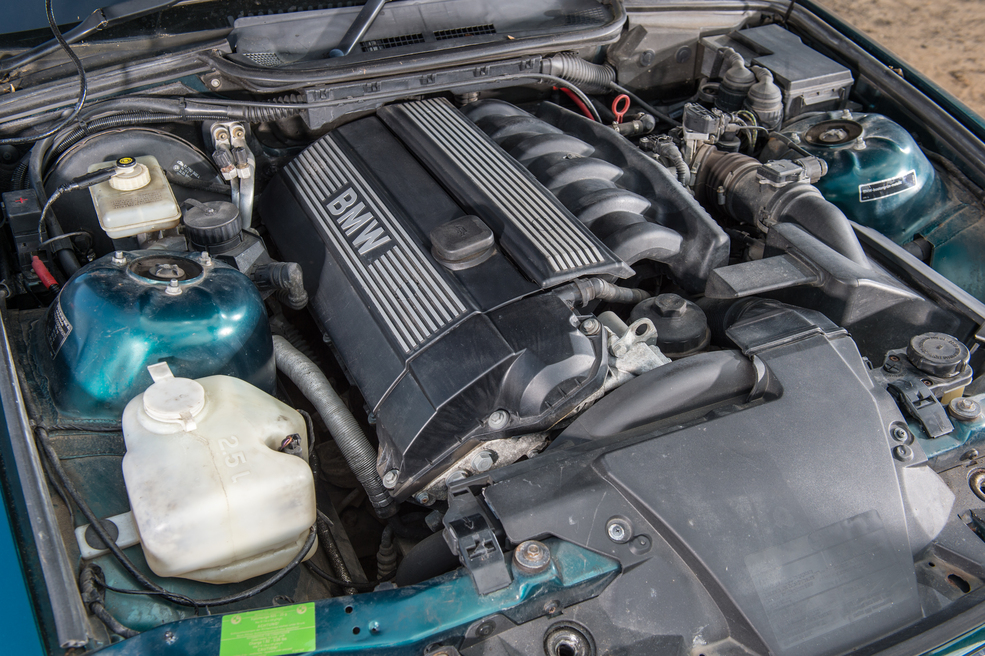 ENGINE
Mechanically the E36 is pretty good; the four cylinder engines just need a yearly oil and coolant change and very rarely give trouble. The M50 sixes are also superb tough engines but the early M52 with Nikasil bores can give trouble with the coating flaking off from the top down until there was not enough compression for the engine to even start. BMW replaced thousands but there are still a few of them about. Don't avoid them if they run smoothly and don't smoke, but bear in mind that once started from cold, don't shut it off until it's warm – it's the cold start fuelling and 'bore wash' that kills them.
It's not a bad idea to fit a new water pump and drive belt, regreasing the roller bearings at the same time. The radiators are easy to replace but filling the system and bleeding takes patience.
BRAKES & SUSPENSION
Suspension is quite robust and not bad to work on, rusty sheared bolts aside due to the age of it. Brakes are similarly good although handbrakes always seem to need new discs and shoes to get them working properly and ABS faults can be sensors (very cheap new) or maybe the ECU or control unit. Used ones are plentiful.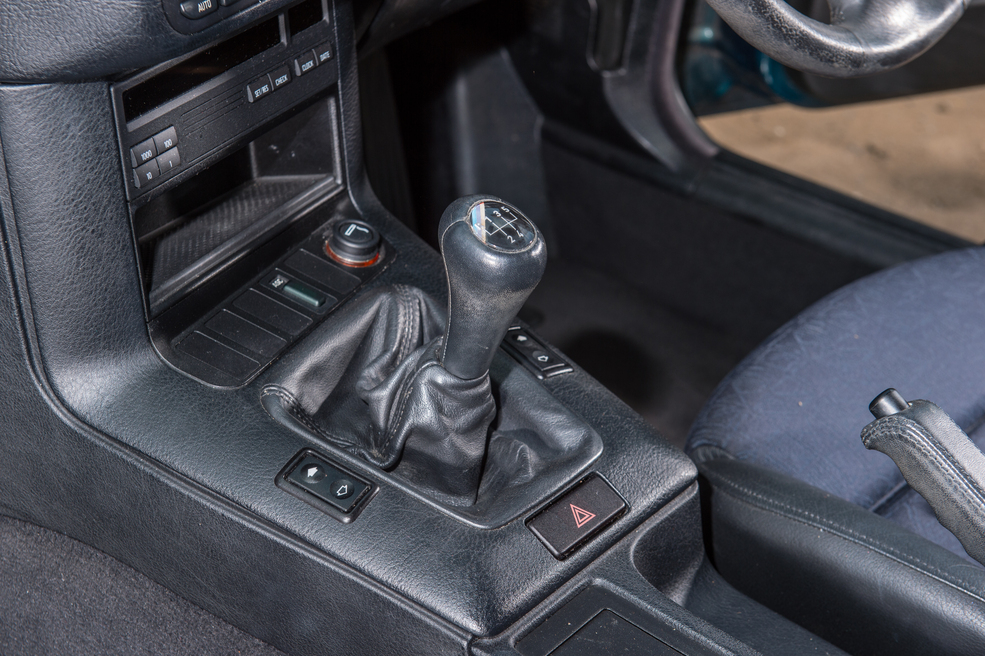 TRANSMISSION
Clutches and manual gearboxes present no issues and a clutch swap is DIY on stands with a good trolley jack, whilst differentials rarely give trouble although oil seals can leak. Automatics are OK but as there's no dipstick, they have to be on a ramp with the oil up to temperature and the engine idling to check the oil level. Both four and five-speed autos are hardy enough, and good used boxes are plentiful for as little as £100.
INTERIOR
Tired driver's seat backrest covers/foams and the squabs are dead easy to remove and replace with those from a good passenger seat. A spinning ignition key is caused by a worn lock barrel on post-January 1995 cars and an easy fix is to drill a small hole and wind in a self-tapping screw. Door trims are notoriously flimsy and most need removing, all the retaining clip plastic posts refitting with Araldite Rapid (nothing else!) and new clips as well as tightening up the door pull screws. The air conditioning might need a regas but if it doesn't last, new O rings on the various pipes and joints will probably sort it. Window regulators are better than the E36 saloon ones, and some bolts are accessed from the outside of the door with the rubbing strip removed.
Which model to avoid? None of them; it's better to buy a really clean solid 318iS than a horrible 328i as these cars are not worth enough yet to justify major restoration.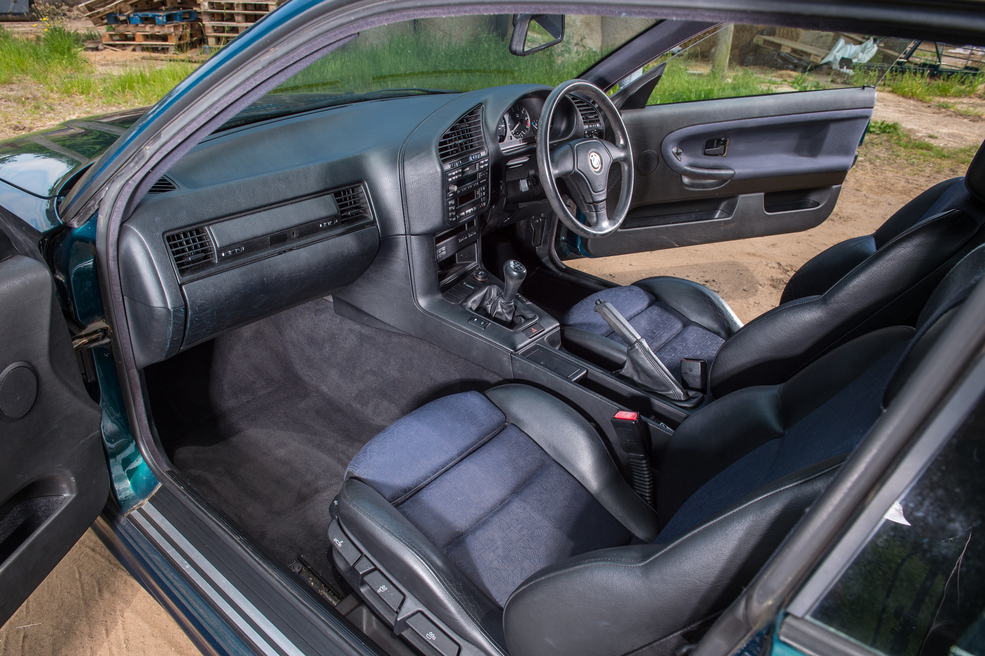 VALUES
These are hard cars to value because to many, they're just an old BMW and not as good as a later model – but they are going up, especially the 328i. The 316i coupes aren't very exciting and even a 318iS is more nippy than fast. Late ones with air con, half or full leather and ASC are nice enough.
A good 318iS is a couple of grand upwards, peaking at £3500 for a really nice one. 320i's are worth less, 323i's a tad more and 328i's a bit more again: budget on £2000 for a project Sport model and £5000 for a really decent Sport with pristine cars worth more again because E36 M3 Coupes are now being touted for £15-£20,000, which was almost unthinkable five years ago. Manuals are always worth more than automatics, with full leather and working air con adding value.
As we went to press, the top value for a 328i Sport manual in a good colour, showing less than 100,000 miles in excellent condition was £6000 – with your only problem being finding one.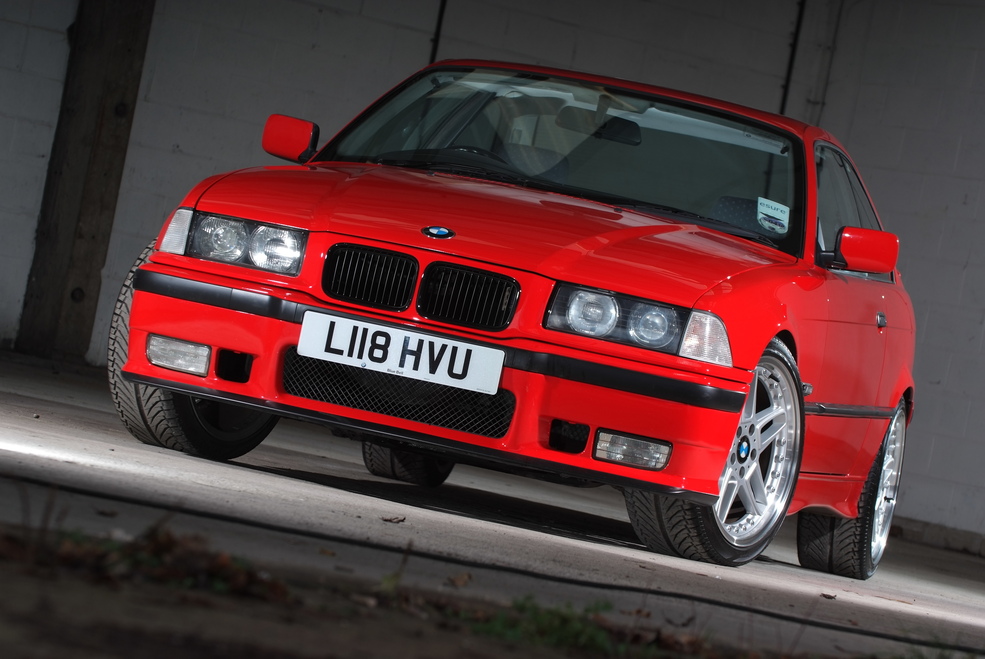 THE M3 COUPE
After the harsh and hairy E30 M3, the E36 version was seen as something of a let down but they are a completely different beast aimed at a different market. The 1992-1995 3-litre five-speed cars with 286bhp are a lot faster than any 328i but need to be worked quite hard to get it. Suspension and brakes were all unique but they look just like any other E36 Coupe.
The 1995-onwards 3.2 'Evo' with a six-speed box or the jerky SMG sequential set up was faster again with up to 321bhp but good ones have thinned out and the days of the tidy five grand example have gone. Many have been caned, and M3 parts aren't cheap. Decent ones start at ten grand, with really special ones double that.