Jaguar XJ220 (1992-1994)
The "Saturday Club" car was controversial when it first arrived. Jaguar had promised an all-guns-blazing V12 supercar in its prototype stage, with order flying in and deposits helping to cement production. Unfortunately, the astronomical build costs put Jaguar in a predicament, and instead opted for a twin-turbocharged V6 underneath the bonnet, right where that V12 was supposed to be. For some potential customers this was a complete no go and pulled out in droves.
Despite this, the turbocharged XJ220 was capable of outrageous performance and 200mph was dispatched of quite quickly. Unfortunately it came at a time when McLaren were readying the F1, which of course went on to top 240mph.
A few years ago XJ220s still lived in relative silence, without generating too much attention. Now with the introduction JLR Classic Works, remodelled tyres and of course the work from renowned specialist Don Law Racing, prices have begun to rise as more and more owners and potential owners see the benefits of driving them and the relative ease of maintenance. Today, prices have risen to over £450,000. A few years back you could pick them up for a little over £200,000, still by no means cheap but that's a huge rise in price.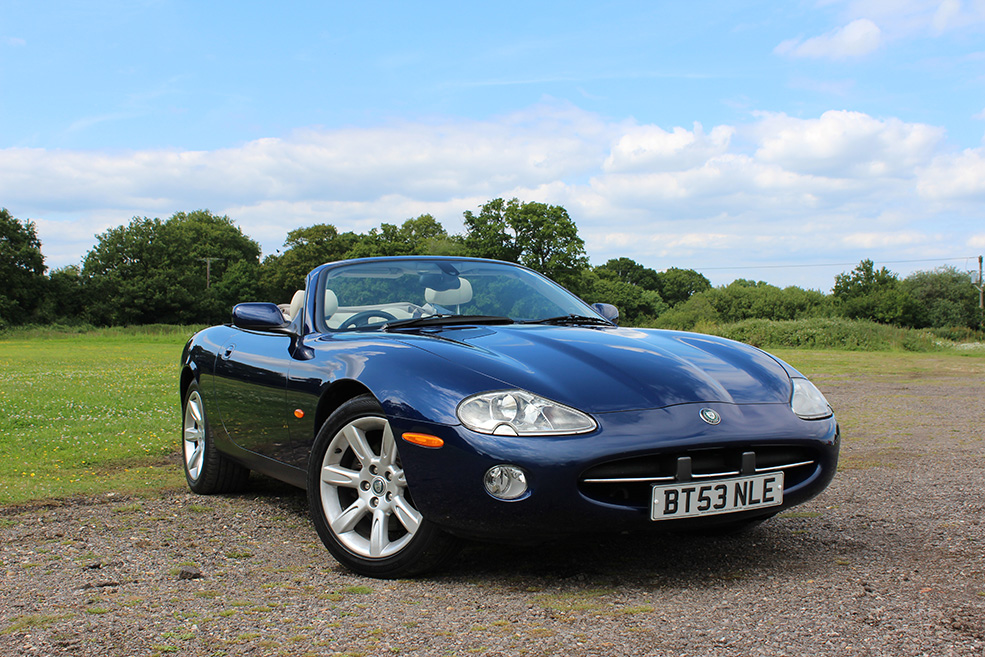 Jaguar XK8 (1996-2006)
Arguably the better buy over an Aston Martin DB7, the XK8 was and still is a beautiful cruiser with good performance. Early issues with the Nikasil coatings on the bores within the engine due to high sulphur content within UK fuel meant many engines were damaged. However, today, early models will have had this problem rectified and later cars were treated to an upgraded engine which remedied the issue.
The XK8 drives beautifully. Whether you want a car for B-road driving or a comfortable motorway drive, the XK8 will do both aspects very well for a fraction of the price of a DB7.
The most attractive aspect of the XK8 has to be its price. Examples can be had for as little as £3000, and that's for cars with good service history and an MoT. The more desirable and later 4.2 V8 engine variants rise to as much as £8-£12k, but you shouldn't expect to pay more than £15k, even for an XKR, which comes with the supercharged V8 engine producing 406bhp and extremely low mileage.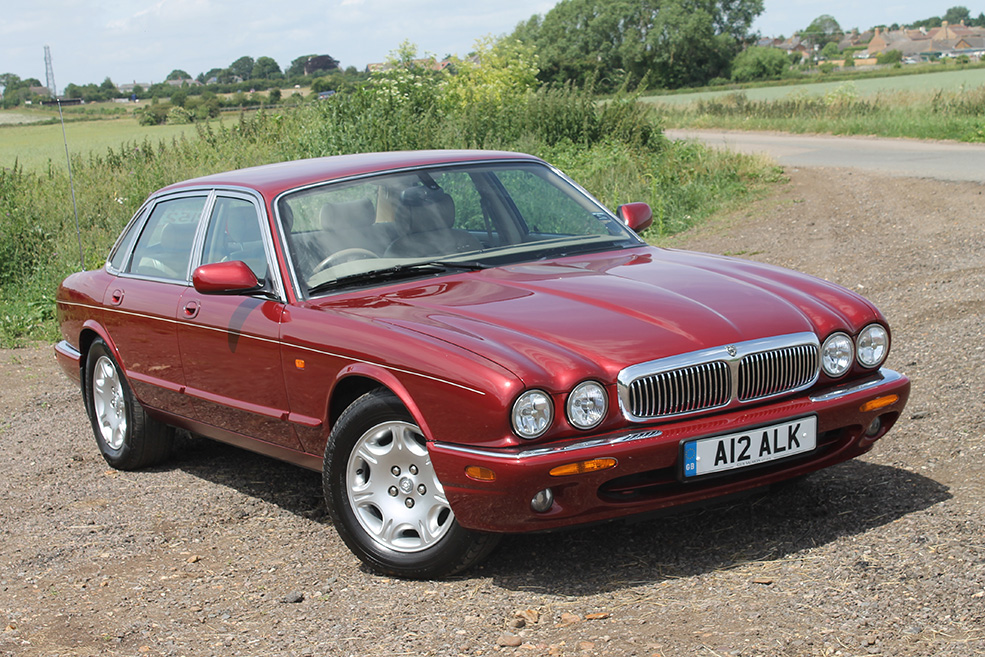 Jaguar XJ8 (1997-2002)
The ultimate cruiser? Quite possibly. The new XJ employed softer shapes and a classic four headlamp front end that were more in tune with the rounded shapes coming back into fashion in the 1990s. The 4.2-litre V8 is the same engine found in the later XK8s and S-Type producing 300bhp. Mated to an automatic gearbox and you've got the recipe for a beautiful motorway cruiser. MPG can be the biggest concern when travelling, with low 20s expected. But, on a long journey it is possible to eke out low 30s, which is remarkable for such a large capacity engine.
The XJ8 is another car that presents itself as a remarkable buy amidst tough competition. You can pick up good examples from as low as £2000. You shouldn't be put off by high mileage examples either, especially if there's proof of great service history.
In fact, one of our pool cars is a near-130k mile example that drives beautifully and has rarely been a problem. Issues that have arisen are typical wear and tear and repair costs are reasonable. For ones with less mileage and stronger history, expect to pay around the £4000 mark.