MG's 'Z' range delivered sporty performance at affordable prices, with the MG ZS being a particularly impressive offering. Here's how to buy
Words: Chris Randall
Arriving in 2001 and enjoying just a four-year career before the collapse of MG Rover, the MG ZS and its (smaller) ZR and (larger) ZT siblings injected some much-needed sporting appeal into the company's line-up. Based around the rather unexciting Rover 45, the ZS was quite the transformation, highly praised by press and public alike for its impressive handling and driver appeal.
Available as a five-door hatch or four-door saloon, the ZS ended up attracting a reasonable number of buyers (25,357 of them) and it doesn't take long behind the wheel to discover why. There's a real sense of fun about the way the ZS handles, while the direct, well-weighted steering and controlled ride are the icing on the cake. The 1.6-litre ZS110 was the cheapest way into ownership, while stepping up to the 1.8-litre, 115bhp ZS120 bought useful extra punch; but top spot was reserved for the ZS180, powered by the smooth and characterful 2.5-litre KV6 engine; with 174bhp, it was good for 0-60mph in 7.3 seconds. Meanwhile, a pair of diesels in either 99bhp or 115bhp tune offered 50mpg if parsimony appealed.
Externally, the large rear spoiler that provided visual allure became optional following a facelift in 2004, a restyle that also bought a smart body kit for the ZS180 (it was optional for other models) and a new dashboard across the range.
By 2005, MG's 'Z' cars were gone – today, they make for fantastic modern classics.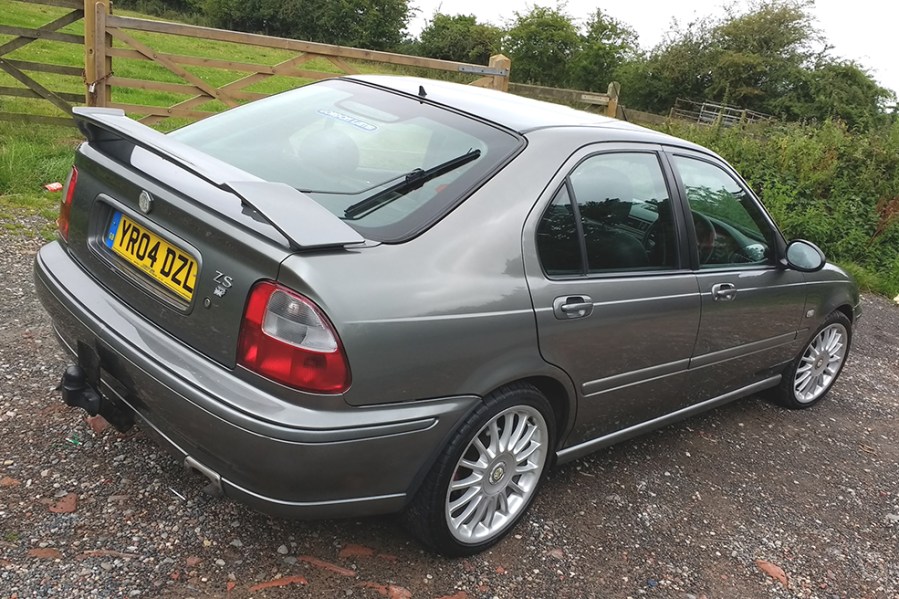 Bodywork
The ZS had a good reputation for resisting corrosion, but recent years have seen that picture change a little. It means that more scrutiny is needed when assessing a potential purchase, looking for rust nibbling at the edges of panels and for any bubbling around the body kit on later models; the side skirts and front/rear wheelarch trims should be the main focus here, the former acting as a water trap which leads to rot in the sills.
It also seems that post-2004 cars weren't as well protected underneath, so make a point of examining the front jacking points and floor sections; repairs here aren't especially involved but it's a good bargaining point if work is needed. In any case, a decent supply of panels and repair sections means addressing corrosion isn't the end of the world if the car you're looking at is fundamentally sound.
Returning to the body kit, it's worth checking for damage as replacements are getting somewhat rare – parts do crop up online but they tend to be separate sections rather than a complete kit. And also worth checking is the security of the bumpers, especially on the saloon; there are brackets/spring clips on each side that pull away from the bodywork, causing the bumpers to sag, but it's an easy fix.
Engine and transmission
You can't really talk about MGs and Rovers of this era without mentioning the K-Series engine and head gaskets, so let's address that first. Failure tended to occur relatively early (typically around 50,000-60,000 miles) so it's more than likely that any car you're looking at has had the work done. Ideally there'll be some paperwork to back this up, but once it's been replaced properly with an uprated gasket, there shouldn't be any further trouble. That said, it's still wise to ensure the cooling system is healthy with no sign of overheating, and that oil and water aren't mixing. You might also consider fitting a new radiator if there's no evidence of replacement.
You'll want to ensure that oil and filter changes haven't been skipped and that the cambelt has been changed on time. That latter job is around £250-£300, but rather more involved on the KV6 unit, which has three belts – so budget upwards of £650-£750 for replacement. The V6 can also suffer from a leaking plastic thermostat housing that sits within the vee and replacement is a fiddly job. Petrol engines also need a check for warning lights or poor running (leaking inlet manifold gaskets can cause an uneven idle on the K-Series), and you should ask the seller about any tuning mods or remaps.
As for the (L-Series) turbo-diesel engines, they may have seemed an odd choice for a car with sporting pretensions but they blended decent performance with commendable economy, and they'll cover 200,000 miles with proper care. Cambelts on these need changing every 84,000 miles or seven years, and check on the test drive for excessive black smoke that points to injector issues.
Transmission-wise, the manual unit was Honda's PG1 gearbox, which isn't inherently troublesome although hard use or track day adventures will have taken their toll. The test drive will reveal any issues with tired synchromesh or a whine in fifth gear, which means a rebuild is due. An alternative was the 'Stepspeed' CVT automatic, which was okay in terms of reliability – if not very sporting – but it can be expensive to fix.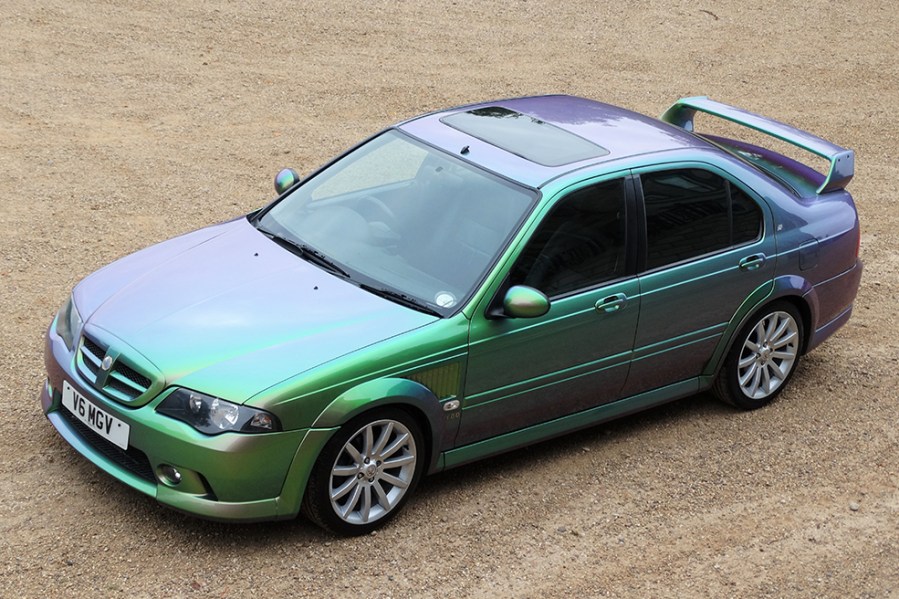 Suspension, steering and brakes
Assuming previous owners haven't allowed things to deteriorate, there shouldn't be much to worry about here. There are reports of corrosion affecting the rear suspension's trailing arm mounts, so pay particular attention to those, but it's otherwise a case of checking for the usual damper, bush and ball-joint wear. Replacement parts are easy to source and inexpensive, and there's always the potential for upgrades if you want to further sharpen the handling; polyurethane bushes are one option, and you can swap the original springs and dampers for adjustable coil-overs with a set costing around £800.
There's also scope to upgrade the brakes with improved pads and discs, although the standard set-up is more than up to the task for normal road use. Replacement parts aren't costly if an overhaul is due, with an exchange front caliper costing £100, but it's also sensible to check for corroded pipework and any issues with the ABS systemwhich can prove costlier to remedy.
There aren't any steering issues to speak of, so just check for any signs of fluid leaks or a noisy pump, the latter costing around £235 for a replacement part. Lastly, budget £80-£100 per corner if alloy wheels are ready for refurbishment, and look for uneven tyre wear that points to suspension geometry out of kilter.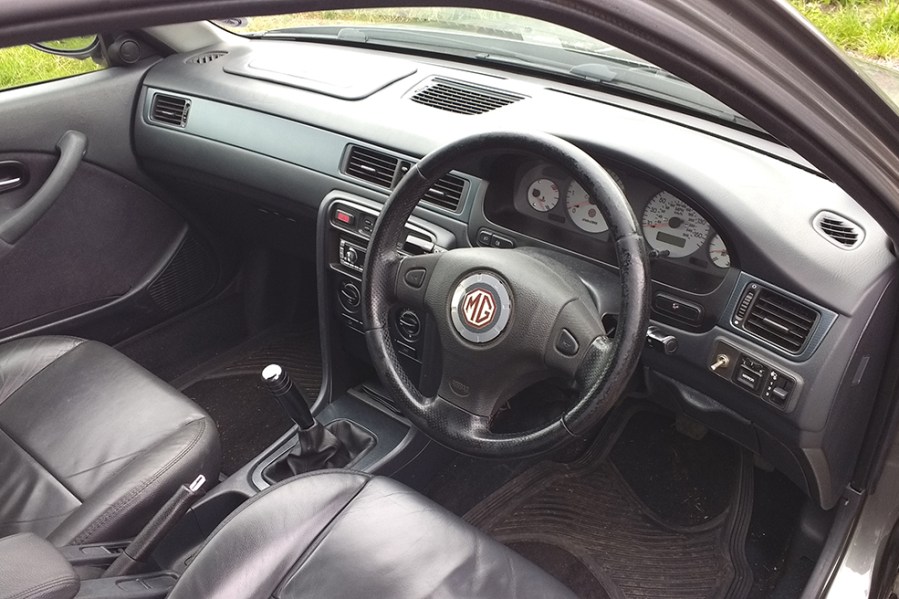 Interior, trim and electrics
Cabin quality was pretty sound when the ZS was new, but given that many examples were subjected to the rigours of daily driving, it's inevitable that a few creaks and rattles will have developed since. Some interior bits are getting a bit rare, so be prepared for a search if replacements are needed, although issues such as worn seat bolsters are easily sorted by a competent trimmer.
More important is checking that everything works, as electrical niggles aren't uncommon, so pay particular attention to the likes of central locking and electric windows. Berkshire-based specialist, Summit Motors, also suggests checking the automatic climate control system where fitted, as new heater fan resistors are hard to source.
Also worth mentioning is the Pektron 'Security Control Unit' fitted from 2003; it replaced the previous Lucas system (an oval key fob is the giveaway) and controlled a number of electrical functions, and failure of internal relays will result in an array of irritating electrical failures. If various bits of equipment are on the blink, this is probably why; Summit Motors can supply refurbished units for £195.
MG ZS: our verdict
The MG ZS takes its humble Honda underpinnings and spices them up with great handling, a relaxed ride and surprisingly great balance that was compared in period to class-leaders including the original Ford Focus. Today, the ZS has graduated from the bargain basement to become an emerging modern classics; now's the time to buy if you've yet to scratch the itch.
Although prices have been creeping up over the last few years – albeit quite slowly – the ZS still represents remarkable value. You can pick up a project for a few hundred pounds, and even something usable and reasonably tidy is unlikely to cost more than £1500. That's great value when you consider how fun this car is to drive. With even an excellent example generally struggling to top £3500 (although we've been told that the very best late-model V6s can command more), you have to wonder whether the ZS can stay this cheap for much longer.