Brimming with style and ability, the Mercedes SEC is a prestige coupe with bags of appeal – but just make sure you buy a good one
Words: Chris Randall  Images: Paul Wager
After a luxurious classic Benz but want extra style as well? Then the C126 coupe should be just the thing. Bruno Sacco creation was both elegant and reassuringly expensive, with a depth of engineering that was pretty much unrivalled. Launched at the IAA Frankfurt Show in 1981 – two years after the S-Class saloon – as the 380SEC and 500SEC, both models were powered by V8 engines and featured impressive levels of safety and equipment.
There were alternatives of course, including the likes of the BMW 6 Series, Jaguar XJ-S and Porsche 928, but the SEC's ability to cover large distances in comfort make it a very appealing proposition. By 1985 it was time for a facelift, the second generation distinguished by smooth side cladding and flat-face alloys in place of the original 'Mexican Hat' items.
More engines were offered, too, including a 4.2-litre V8 for the 420SEC and a range-topping 560 model that added proper performance to the mix. The latter would prove very popular amongst buyers, second only to the 500SEC, with the 420 proving the rarest of the bunch. Around 74,000 were made before production ended in 1991, but is one of these classy coupes just as tempting more than 30 years later?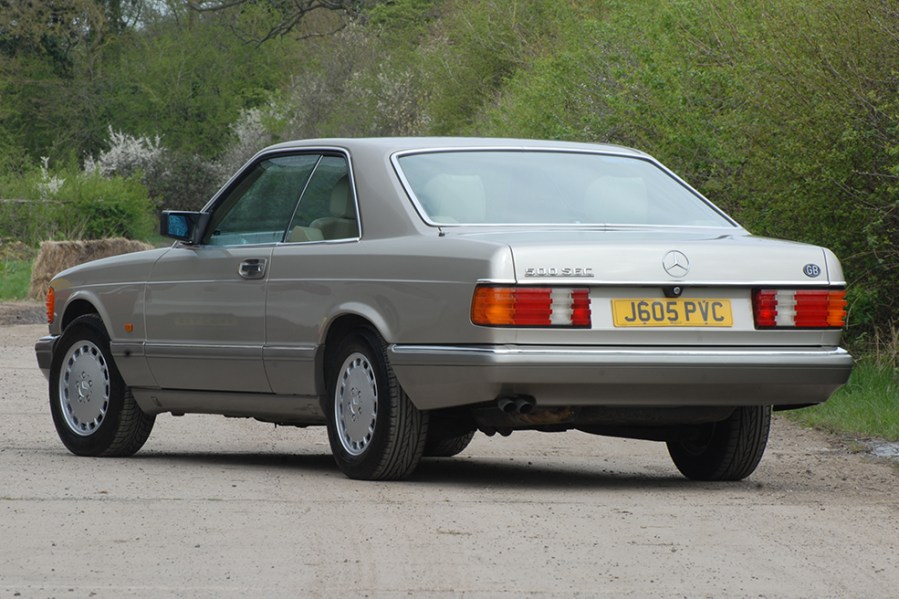 Bodywork
Consider that a ground-up bodywork restoration can run into the tens of thousands and it's clear that this is where most care is needed when viewing a potential purchase. All of the major panels require close inspection, including the front wings, wheelarches, rear quarter panels and door bottoms, while the jacking points and the battery tray are further rot-spots. Look for damage to the aluminium bonnet and boot lid, and watch for tell-tale bubbling around the plastic body cladding as it may just be the tip of the corrosion iceberg. Removing these sections may be the only way of properly assessing the problem.
It's also a good idea to check for rot around the sunroof opening and screen surrounds, especially at the rear where water leaks can lead to a more expensive problem. The metal parcel shelf can corrode away, and a proper repair can be £2000 or more; be sure to examine it properly from within the boot and bear in mind that glass removal may be needed to establish the full extent of the issue. A further expensive trouble-spot that's come to light is the front bulkhead, with rust attacking the areas below the corners of the windscreen. If there's evidence of damp in the cabin this could be the cause, and sorting it properly can become a major mission that entails dashboard removal.
It is possible to source panels and repairs sections for these SECs but they can be very expensive, The same is true for items such as light units, with used headlamps commanding more than a thousand pounds a pair. External chrome and other metal trim pieces are equally costly to source. Finally, these are big cars and a top-notch respray will be commensurately pricey, so make sure you scrutinise the condition of the paintwork. Sub-standard attempts to tidy things up aren't really what you want to see on a car like this, and it raises questions about what else might be lurking beneath the surface.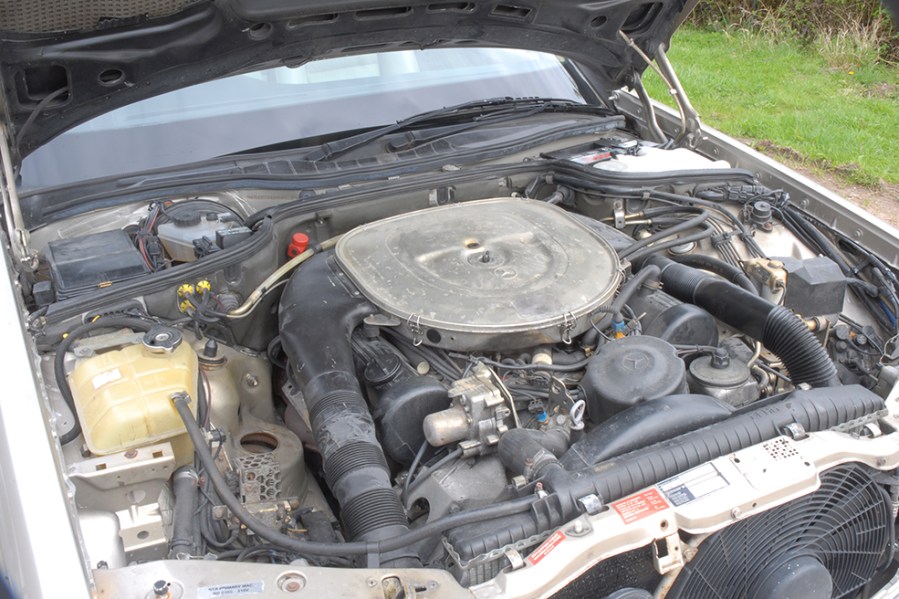 Engine and transmission
This should be the least worrisome aspect of buying an SEC as scrupulous maintenance of the all-aluminium V8 engines will see them cover huge mileages. Along with regular oil and filter changes, the key to their longevity is renewing the timing chains and guides at 100,000 miles. Budget around £1500 to have the work carried out by a specialist, and it's crucial because the plastic guides deteriorate with age, so low mileage is no guarantee that all's well. A ticking from the top end points to camshaft wear.
Assuming the service history stacks up, it's mainly going to be case of checking for the usual signs of wear such as oil leaks, noticeable exhaust smoke, compromised head gaskets and cooling issues. A complete rebuild is likely to cost in the region of £7000. Also, use the test drive to ensure the V8 runs and idles smoothly; anything else could point to leaking vacuum pipes or fuel injection issues, and a specialist overhaul of the latter could easily cost four figures. There's the potential for electronic ignition issues on later models, too.
And talking of smoothness the four-speed automatic transmission should select gears without any jerks or hesitation and, like the engine, should be capable of a very high mileage if the oil and filter have been renewed on a regular basis. A rebuild is around £2000. Finally, a road test will reveal any noises from the limited-slip differential (expensive to overhaul) or clunks from worn propshaft joints (a much cheaper and easier fix).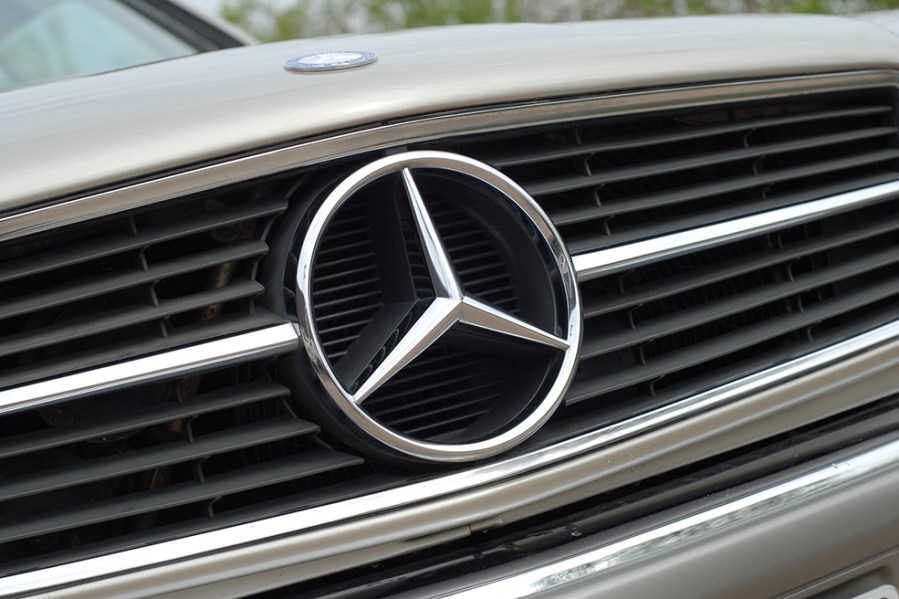 Suspension, steering and brakes
The suspension compromised double wishbones at the front with a semi-trailing arm arrangement at the back, and it provided these cars with a highly impressive blend of ride, handling and stability. A well-maintained example should still exhibit these qualities today, so if the test drive reveals a variety of clunks and creaks then you could be looking at a hefty bill for an overhaul.
Tired dampers and perished anti-roll bar bushes are the most common issues, but listen out for knocks caused by worn bottom lower ball joints at the front. Also, there was the option of a self-levelling set up at the rear so be sure to check whether this is fitted and that there's no sign of sagging; it can be a pricey fix. Lastly, check for corrosion around the mountings and the front subframe.
The brakes were more than up to the task and just need a thorough health check, looking for issues such as rusty pipework and calipers that have seized through corrosion or lack of use. They can be overhauled but the cost of a major refresh of the brakes will soon mount up, so budget accordingly. And any issues with the ABS system on later models will be a further source of major expense, so be sure to check that warning lights illuminate and extinguish correctly.
As for the steering, the recirculating ball system was never a paragon of sharpness – this is no sports car, after all – but it shouldn't feel in any way notchy or excessively vague. An overhauled steering box will set you back around £400. Ensure the power assistance hydraulics are leak-free, too.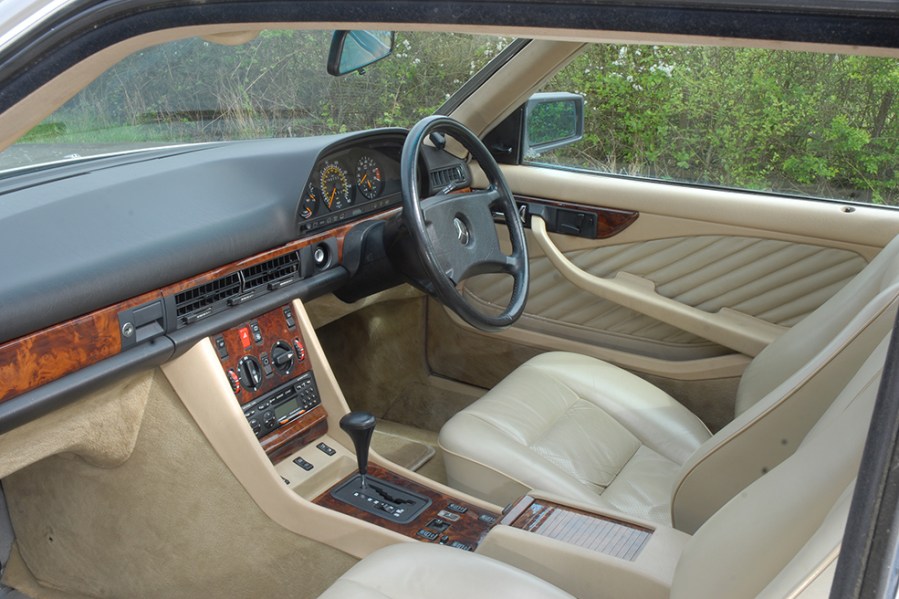 Interior, trim and electrics
The quality of both build and materials was superb when these cars were new, so returning a poor example to these standards is never going to come cheap. You'd expect some signs of wear given the age, but the high cost of refurbishment means we'd approach a scruffy example with caution. Damaged wood trim is costly to restore and the velour seat trim of early models is more problematic when it comes to repairs or restoration, with leather proving more hard-wearing and easier – if expensive – to mend.
Seat bolsters are the obvious wear-point, and we'd also advise checking for damaged or threadbare carpets and a headlining that's begun to sag. Second-hand trim does turn up on-line, and you can source a good set of leather-trimmed front and rear seats for around £1100. And don't forget to check the operation of the party-piece seat belt delivery arms.
Turning to the electrics, these cars are straightforward by modern standards but increasing levels of equipment as production went on means there's still plenty to check. Start by establishing the precise specification of the car you're considering – there were lots of options available – and then meticulously test every switch and button. Getting the likes of likes of cruise control and air-conditioning systems working again can be costly, so don't just assume they'll be okay. And check for airbag warning lights, too; they were optional on early ones, then standard for the driver post-facelift and standard for the passenger from 1988.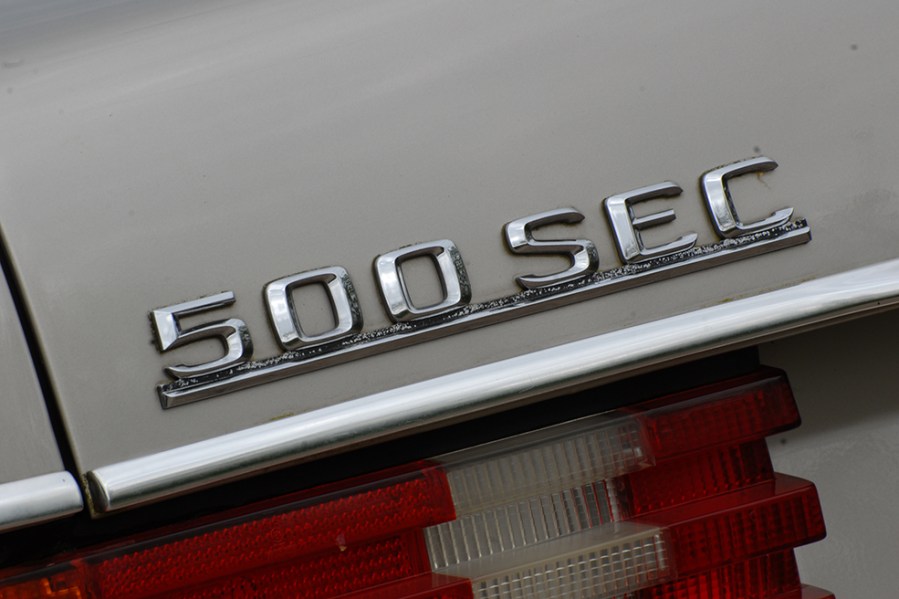 Mercedes SEC: our verdict
It easy to why you might be tempted by the SEC's blend of abilities. There are some very talented alternatives but whereas with most of those there's a compromise to be made somewhere – be that passenger space or long-distance refinement – the Mercedes pretty much has all the bases covered.
Performance is strong, especially if you opt for the full-fat 560, and while you'll be buying a classic that prioritises comfort over sportiness it's a sublime way to cover big miles in one sitting. Then there's the elegant looks and impressive build quality that will likely prove the icing on the cake. It's not perfect, mind, and where it matches its rivals is the ability to land you with eye-watering bills if you buy unwisely.
The key to a happy ownership experience is to find one that's rust-free and that's been maintained properly throughout its life, and then to set aside a sensible sum of money to keep it in good order. Try to cut corners and your wallet will be punished in the end. That caveat aside, the C126 delivers the sort of feel-good factor that's very hard to resist. Whether you prefer an early one or the better-equipped and more modern feel of a facelift car is a matter of taste, but you're unlikely to be disappointed whichever one you choose.
Early examples are worth less than the facelifted models, although that does mean you could secure a very good example of the former instead of an average later one. The second important point is that anything less than £5000-£6000 means you're in project territory and you'll need deep pockets in the long run. Doubling that sum is a more sensible move and will bag a sound 420 or 500, with perhaps a touch more cash needed for a decent 560.
Head towards the £20,000 mark and you're into the realm of cars that you could expect to be in excellent condition with nothing to mar the ownership experience. As for the very best, then you're looking at £25,000-£30,000 at which price point you'll be buying an exceptional 500 or 560. Spending the most you can afford is a well-worn mantra, but it really does apply with the SEC.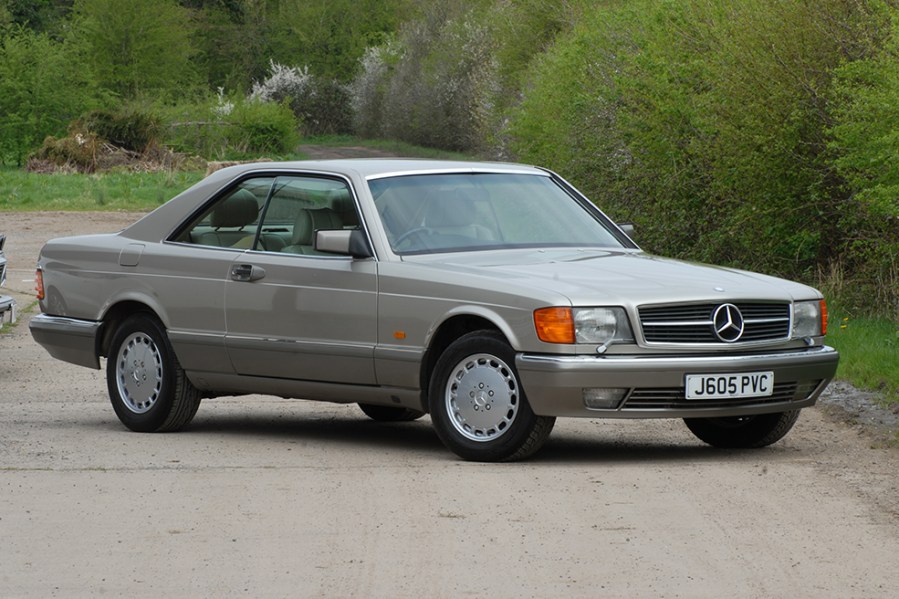 Mercedes-Benz SEC timeline
1981
The C126 generation SEC is launched at IAA Frankfurt with buyers offered 380 and 500 variants.
1985
Again introduced at Frankfurt, the second-generation model receives numerous changes for the 1986 model year. Smoother body cladding and wheels are the obvious external tweaks, but 4.2- and 5.5-litre V8s are also available. A switchable automatic transmission is now standard. The second-generation car also receives tweaks to the suspension and steering, and ABS as standard. The 560 is fitted with wider tyres than other models, with 215/65 VR15 rubber.
1987–1988
The 420 and 500 get a power hike to 228bhp and 261bhp respectively. 1988 sees further changes to equipment levels, with heated seats now standard.
1991
Production ends with 74,000 examples made. It's replaced by the technology packed C140 in 1992.