The Vauxhall Cavalier Mk3 was the last to use the badge before its Vectra replacement arrived. Today, it's fast becoming a real classic
Words: Chris Randall  Images: Jack Grover
Today's car market is dominated by SUVs, but head back three or four decades and the family hatchback and saloon sector was the most fiercely fought in motoring. Plenty of manufacturers wanted a piece of the action, from the likes of Ford and Rover to Peugeot, Citroën and Nissan – but a stalwart of the market was the Vauxhall Cavalier.
The third-generation Vauxhal Cavalier made its debut in 1988 and was the last of the line before the arrival of the Vectra. A notable improvement over the Cavalier Mk2, it was available in hatchback and saloon flavours (there was no estate this time) and with a broad – if somewhat confusing – range of trim levels and engines. There's not the space to detail them all here, but suffice to say there was a version to suit every taste and pocket, from affordable and spartan to hotter GSi and Turbo models.
Success in the British Touring Car Championship did the car's image no harm at all, and by the time production ended in 1995 the Vauxhall Cavalier Mk3 had been the transport of choice for many thousands of motorists. Today, the car has made the transition from bargain basement to lesser-spotted modern classic; here's our guide to buying a great example.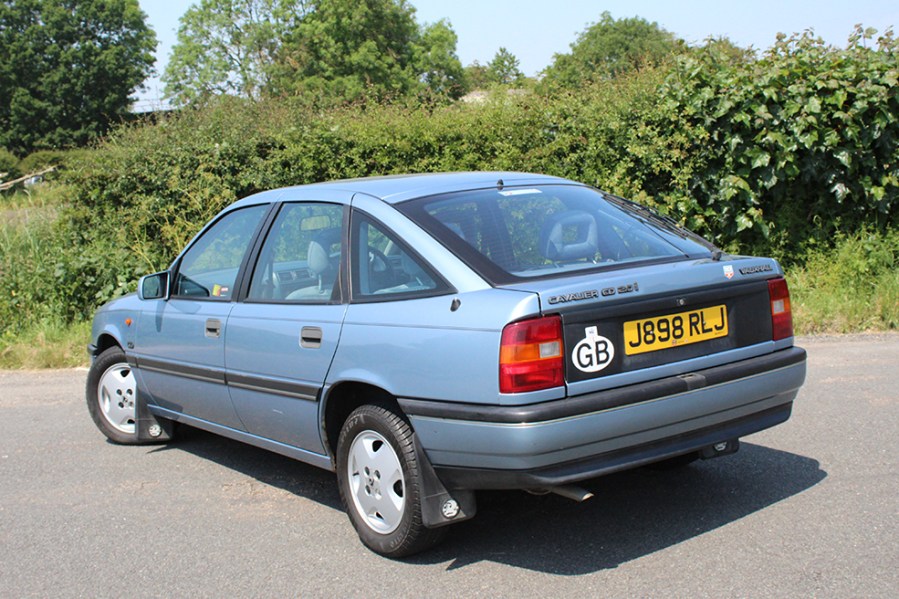 Bodywork
The Vauxhall Cavalier Mk3 range offered buyers a choice between saloon and hatchback, but with both offering decent levels of space and practicality it's best to concentrate on condition rather than body style. Whichever version you pick, you'll be pleased to know that the Cavalier Mk3 was less prone to corrosion than its predecessor, but with age and hard use taking its toll it's still wise to give the panels a thorough once-over.
Stone chips and scrapes that have turned rusty are one thing to look for, but rot can also crop-up in the rear wheel-arches and sills. Take a look behind wheelarch liners if you can, and it's worth a prod underneath – rear floor and chassis sections and around the fuel tank are the main spots to check. Other than that it's a case of taking a step back and assessing the overall condition of the body and paintwork (red cars had a tendency to fade to pink), looking for the usual dings and dents, signs of filler and evidence of damage to bumpers, mirrors and light units.
It's not too hard to find second-hand parts on-line with bumpers at around £50 and headlights and taillights from £25–50. Second-hand is also the way to go if replacement panels are needed, although it's not unheard of for long-running Vauxhall dealers to have a few new/old stock items knocking around; it's worth asking.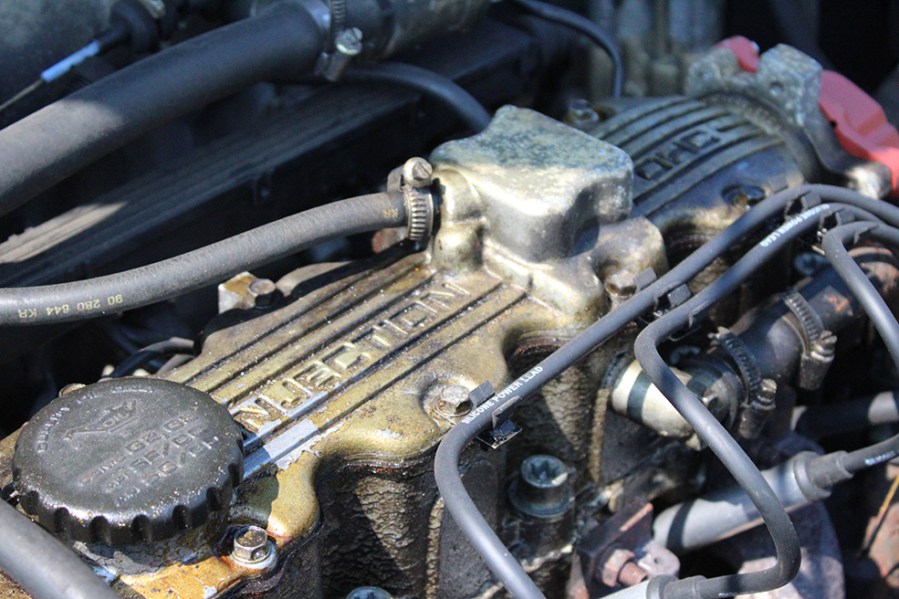 Engine and transmission
There's a wide choice of engines in the Vauxhall Cavalier Mk3 range, and even the entry-level 1.4 provides adequate performance if you're not bothered about outright pace. They are all pretty robust, too, as long as servicing hasn't been neglected; look for signs of regular oil and filter changes, while cambelts need replacing every 40,000 miles or so depending on the engine. Keep an eye out for poor running which can be caused by an ailing carburettor or fuel-injection/ignition systems, while the later 2.0 Ecotec engine can suffer from issues with engine management sensors, and correct replacements can prove hard to track down.
The robust diesels prove usefully frugal and capable of high mileages but you're more likely to find petrol-powered Mk 3s. Better performance was taken care of by the 2.0-litre 16-valve 'Red Top' engine which provides plenty of punch, although it's worth watching for signs of head-gasket failure and for power-boosting mods. Earlier units were fitted with a Cosworth-manufactured 'Coscast' cylinder head which proved more reliable than the later GM items; these can suffer from porous oilways within the head, so be wary if it seems that oil and coolant are mixing.
Lastly, there's the smooth and punchy V6 which is trouble-free apart from a tendency to suffer from air-locks in the cooling system. Turning to the transmissions, neither the manual nor automatic units should be a particular cause for trouble and it won't take long on a test drive to establish that all's well. Where more care is needed is with the now-rare 4WD Turbo models. The transfer box is a known weakness and new replacements aren't available, so not only is it important to establish the health of the system but also whether a previous owner has modified it to get round a problem; locking the system in four-wheel drive was one answer although it compromises the driving experience, or it might have been converted to two-wheel drive only.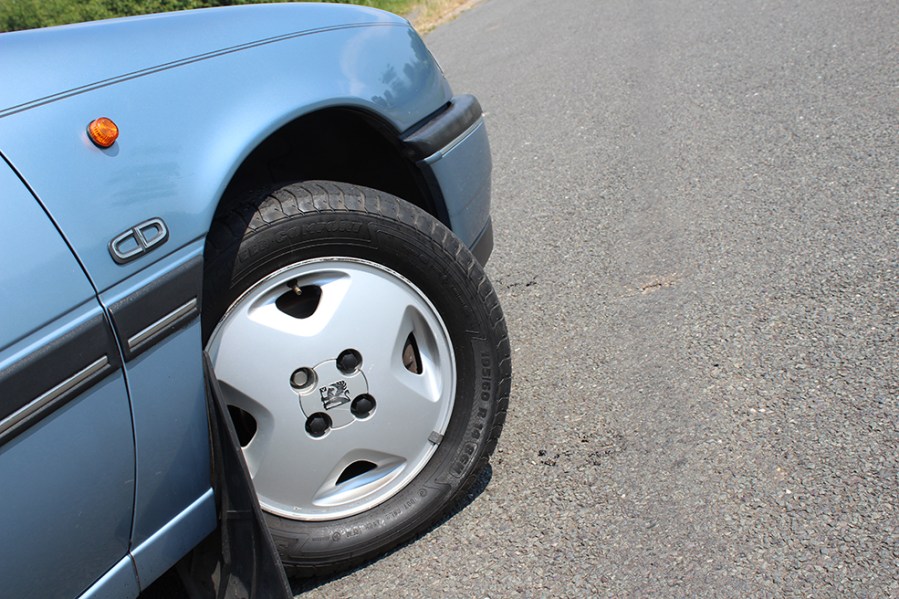 Suspension, steering and brakes
Apart from the Citroën BX, which as you'd expect from the French marque trod it's own path, the rest of the Cavalier's rivals stuck firmly to convention when it came to running gear. That's certainly the case here, with suspension courtesy of MacPherson struts up front with a torsion beam axle at the back, and while the result was ride and handling that was adept rather than sparkling – the Peugeot 405 was more fun, for example – it does make life easy today.
Aside from the expected issues of tired dampers, springs and bushes there's really little to worry about and finding replacement parts shouldn't prove overly difficult. Those parts won't break the bank either. The same can be said for the brakes so just spend a bit of time checking overall condition, ensuring that items like hoses and pipes aren't suffering from age. Consumables are easy enough to find, though, so an overhaul is neither difficult not expensive, but one thing to check more closely is the operation of the ABS where fitted; make sure the warning light illuminates and extinguishes correctly at start-up as fixing a faulty system could become a bit of a headache.
Steering wise, there's nothing to worry about other than the wear and tear you'd expect from a car of this age, and the potential for leaking power-assistance hydraulics. The only other things to watch for are kerbed and corroded alloys wheels, the presence of original trims (don't be surprised to find they've been replaced by cheap aftermarket ones) and tyres in need of replacement.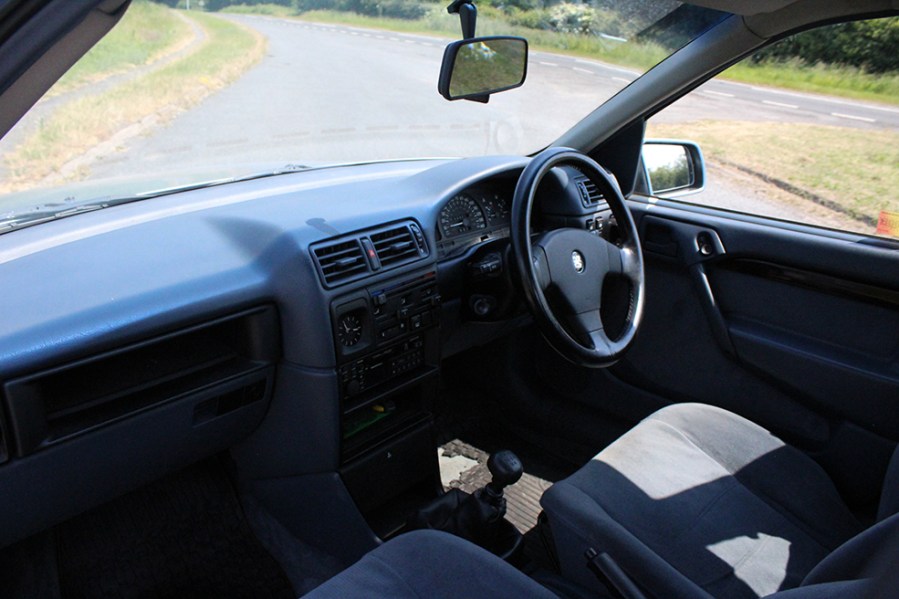 Interior, trim and electrics
An Autocar & Motor road test of 1988 said that 'fit and finish is of a high order' and the interior of this iteration of Cavalier certainly felt pretty sturdy. The ergonomics were sound, too, so you shouldn't have any trouble getting comfortable. Okay, so years of family use and abuse might have left things looking pretty scruffy nowadays but as the number of tired and neglected examples dwindle those that have survived should still be in pretty good shape.
It won't take long to establish the condition of seat trim, carpets and plastics but you'll probably not be surprised to learn that replacements are getting a bit scarce, so a search for second-hand bits will be needed. At least the leather trim used by the top-spec Diplomat models will prove easier to refurbish or replace than cloth, but it obviously pays to avoid anything badly damaged if you want to avoid running up a bill with a professional re-trimmer. And before we move on from the soft furnishings it's worth checking that water leaks from the sunroof – a popular fitment in period – hasn't led to damage.
Equipment levels seem modest by today's standards but most models weren't as basic as you might expect. Entry-level versions aside, the usual convenience kit was present and correct while upper trims levels could feature the likes of air-conditioning and heated seats.
The passing of the years can allow some gremlins to have crept in, so it's going to be a case of establishing that everything still works. Items like electric windows and central locking could well have gone on the blink by now (both benefit from regular lubrication), and it's worth watching out for problems caused by faulty alarms and immobilisers; aftermarket ones can be a particular hassle when it comes to tracking down faults and it's normally best to simply remove them altogether.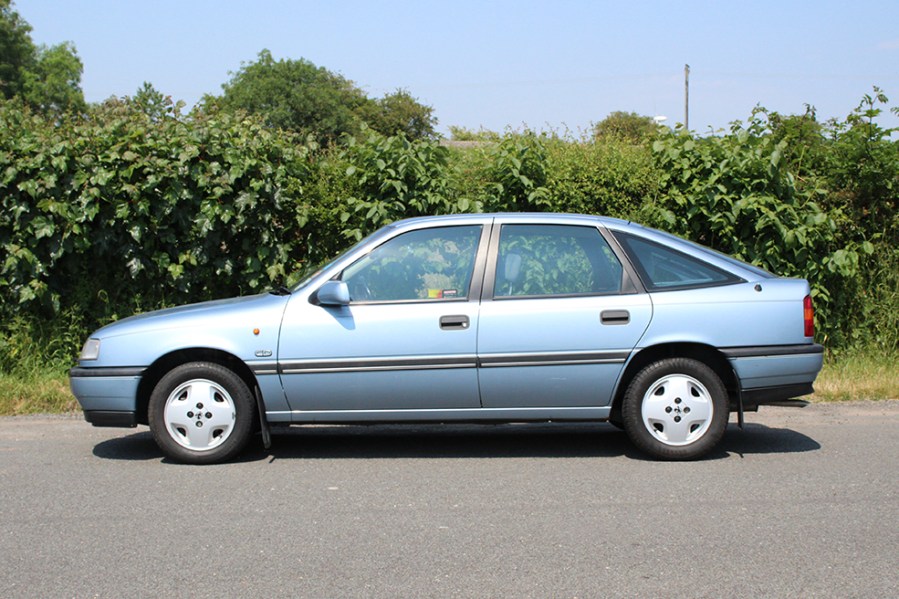 Vauxhall Cavalier Mk3: our verdict
Plumping for a modern classic like this one makes plenty of sense. For one thing there's the relative modernity, so it will be easy to live with if you're after an interesting daily-driver, plus the decent refinement means it'll prove more than capable on longer journeys. Lack of complexity is a bonus, too, so any garage will be able to fix it. As we alluded to earlier the Cavalier faced plenty of competition from mainstream rivals, and while some of those are more interesting to look at while others were more entertaining to drive, the Vauxhall's all-round ability still make it well-worth considering.
If you can find one of the plusher trim levels then all to the good, but given the limited number for sale at any one time we'd focus on finding one in sound condition and with a history of regular maintenance. Buy a good example and this trip back three decades will provide plenty of easy-to-own classic car enjoyment.
According to Kevin Bricknall, Chairman of the Cavalier and Chevette Club, prices for these models have been on the rise over the last five to six years. Part of that will no doubt be due to the usual uplift in classic car values, but also because the number of Mk 3s still on the road continues to decline. Given the many thousands made over the course of the seven-year production run, it does still come as a surprise to discover how few there are for sale at any one time.
Anyhow, what to pay. For a project you're looking at £1000 or less, and for something nicer and more usable you should budget upwards of £2500; it depends somewhat on trim level but this sort of sum will bag a decent LS, and you can add another couple of thousand for a cherished low-miler. A very smart SRi could easily be £7000+ while the 4WD Turbo commands the highest prices – these are in and around five figures. We think models like the Cavalier need saving, and as they won't be getting any cheaper now is the right time to get one of your own.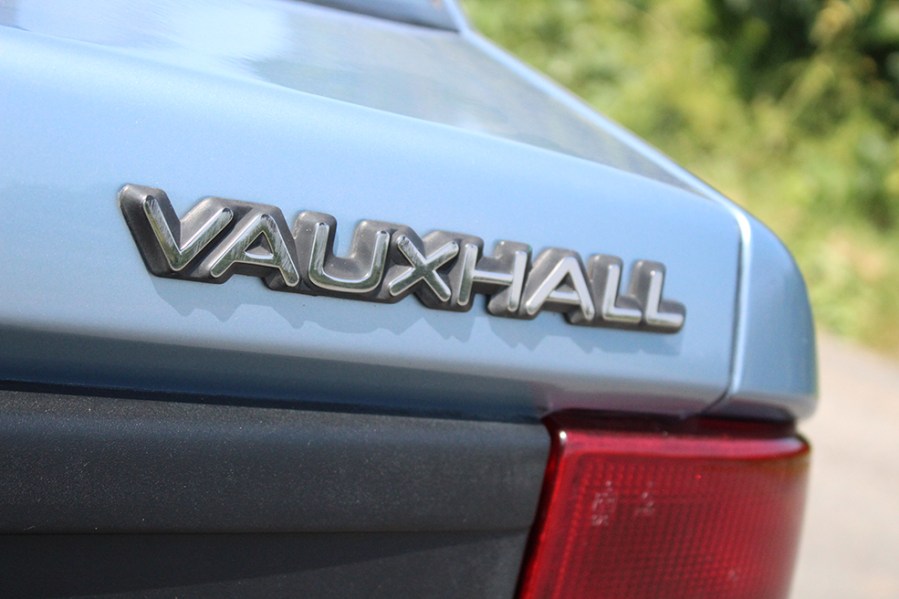 Vauxhall Cavalier Mk3 timeline
1988
The Cavalier Mk3 is launched at the NEC Motor Show and offers an extensive range of engines and trim levels. There's something for just about every budget.
1992
This was the best year for sales and one of the notable changes was the addition of a punchier turbo-diesel engine.
1992–1993
Numerous revisions included an exterior refresh for bumpers, lights and wheel designs. Engines changes saw the 1.4 dropped; the 2.5 V6 added; the 2.0 Red Top replaced by the Ecotec engine; and the 2.0 8v replaced by a 115bhp unit. The GSi 4×4 was replaced by the Cavalier Turbo.
Further changes including fresh trim levels beginning with the entry level Envoy. Safety was boosted by the addition of ABS brakes and air bags.
1995
John Cleland crowned BTCC champion; this year saw the Vectra arrive as the Cavalier's replacement