Stylish and capable, the E24-generation BMW 6 Series makes a superb classic coupe choice – as long as you buy a good one. Here's how to find the best and avoid financial pain
Words: Chris Randall
Big, luxurious coupes used to be very popular. Designed to cross continents in one sitting, they combined performance with style – and the BMW we have here was very much at the sharp end of things. Fast closing in on its half century, the 6 Series (or E24 in BMW-speak) was a replacement for the E9 model, with its looks coming from the pen of Paul Bracq. Purposeful yet sleek, it was just what the market wanted as the 80s approached.
The E24 first went on sale in 1976, with UK buyers offered the 633CSi (we never got the 630CS) featuring BMW's M30 straight-six engine. The more powerful 218bhp 635CSi appeared two years later, followed shortly afterwards by the entry-level 628CSi. Then by 1982 it was time for an update, and quite a major one at that; along with a switch of platform (from that used by the E12-generation 5 Series to the more modern E28), there was revised suspension, a new dashboard layout and greater tech including standard ABS.
Updates would keep coming (including the introduction of the superb M635CSi with 286bhp, although we're not covering that one here), with production finally ceasing in 1989 after 86,216 cars had been made.
Bodywork
A large sum of money can be sunk into restoring a rotten E24, so this is the most important aspect to assess before parting with any cash. Even nice-looking, low mileage cars can hide extensive corrosion, and some have been subjected to all manner of bodges and patched repairs over the years, so don't rush the bodywork checks.
Front wings are your starting point, looking for rust around the indicators and the lower sections ahead of the sills; replacements are more than £700 each, plus painting and fitting. The inner wings can also rust away, and repair costs will escalate alarmingly. You should also examine the door bottoms, rear wheelarches, sills and jacking points, while making sure that rot hasn't spread into the floor; get the car on a ramp if you can, and look for fresh underseal hiding horrors beneath.
Another trouble-spot is the rear panel around the number plate recess and where it meets the rear quarter panels, with corrosion caused by water getting past the light seals. Bubbling around the front and rear screens is bad news, too; and if blocked sunroof drains have caused rust in the roof, you're best off walking away. You also need to check carefully around the fuel tank and filler neck, the boot floor and the rear damper top mounts.
As for trim parts, headlights are getting hard to find and new kidney grilles aren't available, while used ones are pricey.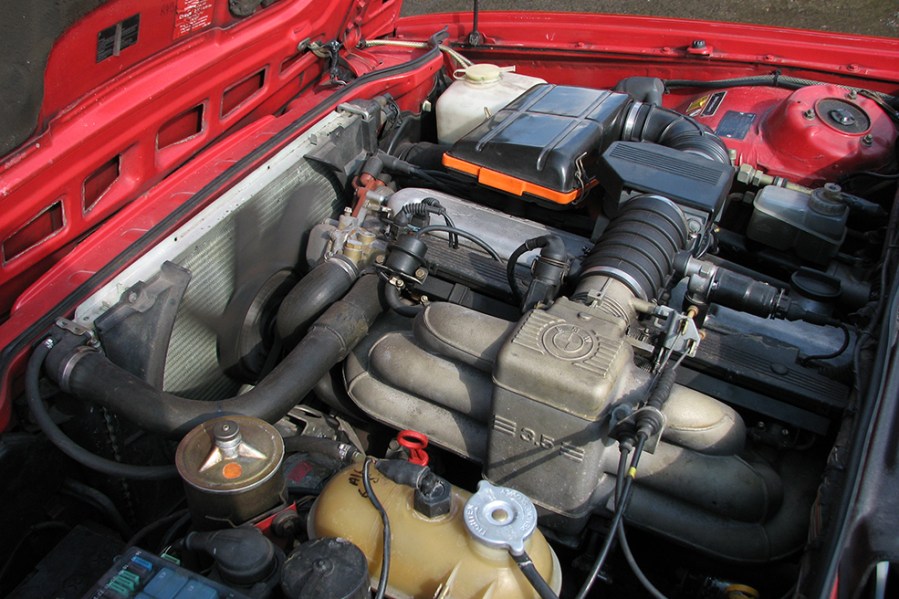 Engine and transmission
The M30 engine is a robust unit that will cover big miles if cared for properly. Oil and filter changes every 6000 miles are best and will prevent timing chain wear and blockage of the oil spray bar in the cylinder head; if the latter happens you'll get rapid wear of the camshaft and rockers, and it'll be a couple of thousand pounds or so to sort.
Another vital area is the cooling system, as overheating will do for the head gasket and alloy cylinder head, so check the health of the radiator and ensure the viscous-coupled fan works as it should. Replacing the coolant every two years is a sensible move that will keep head corrosion at bay.
Equally sensible is a check for any leaks from fuel injection pipework, and for signs of poor running caused by engine management maladies. The later Bosch Motronic system is considered pretty reliable in this respect, and although a failed air-flow meter is expensive to replace, there are specialists that can repair them. These engines do benefit from regular use and are long-lasting if maintained carefully, but it's well worth making sure that low-mileage cars haven't missed out on those vital oil and coolant changes.
As for transmissions, the Getrag manual units are relatively rare with many buyers preferring the slick-shifting ZF automatics. A four-speed unit was standard from 1985 and you'll need to ensure that the selectable drive modes still work. Otherwise, all of the 'boxes are pretty much bulletproof as long as the fluid is changed every couple of years. The test drive will reveal any clunks from worn UJs or the propshaft bearing, along with noise from the back axle which can be prone to oil leaks. Changing that oil every couple of years is sensible, and bear in mind that a limited-slip differential was optional, so ensure you know what's fitted to the car you're considering.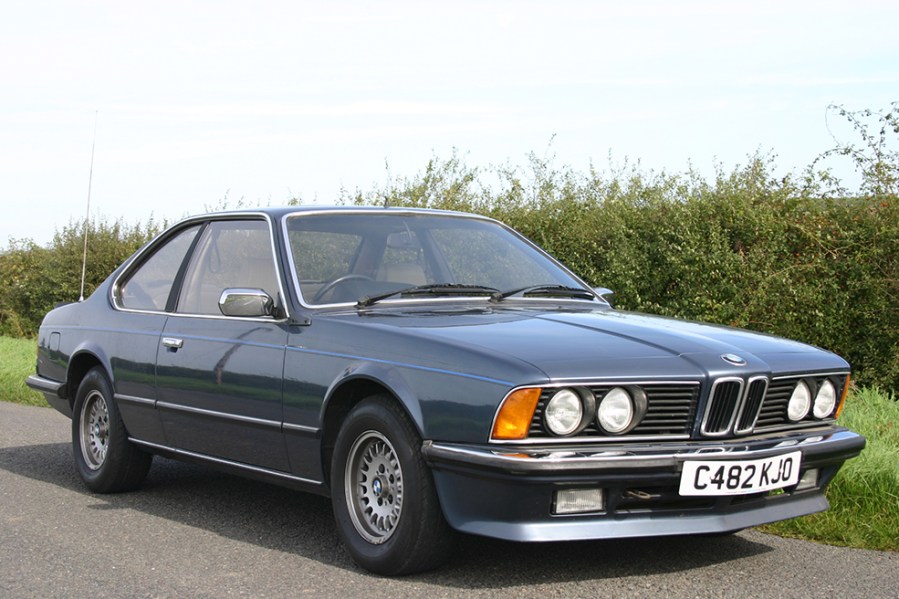 Suspension, steering and brakes
A reasonably hefty kerb weight took a predictable toll on suspension components, although there's nothing to faze a good specialist or competent DIY mechanic. Key check points are the condition of the front MacPherson struts and their top mounts, along with the likes of control arm and rear semi-trailing arm bushes. Parts availability is good, although paying a professional to undertake a comprehensive refresh won't be cheap, so haggle accordingly if you suspect work will be needed. You could indulge in a few upgrades, but aside from considerations around originality, it would be a shame to spoil the well-balanced ride and handling, so don't be too hasty here. Lastly, a check for corrosion around suspension and rear subframe mounting points is advisable.
Brakes-wise, you're looking for the usual signs of wear and tear and rusty and seized parts on little-used examples. Annual fluid changes are best, but bear in mind that the braking systems differed on pre- and post-1982 cars. The E28-based models used a high-pressure system with ATF rather than traditional brake fluid, and if the pedal action feels odd it could be due to a failed accumulator – new ones are around £90. Ensure that the ABS system is fault-free, too.
The ball-and-nut steering is generally reliable, but watch for excessive play, PAS fluid leaks, and for clunks caused by a broken steering box subframe mounting. Finally, there's the matter of the metric TRX wheels and tyres fitted to later models. Don't be surprised to find conventional rims have been fitted instead – Alpina or BMW 8 Series items are options – but if you prefer to keep things original, then budget around £400 per tyre.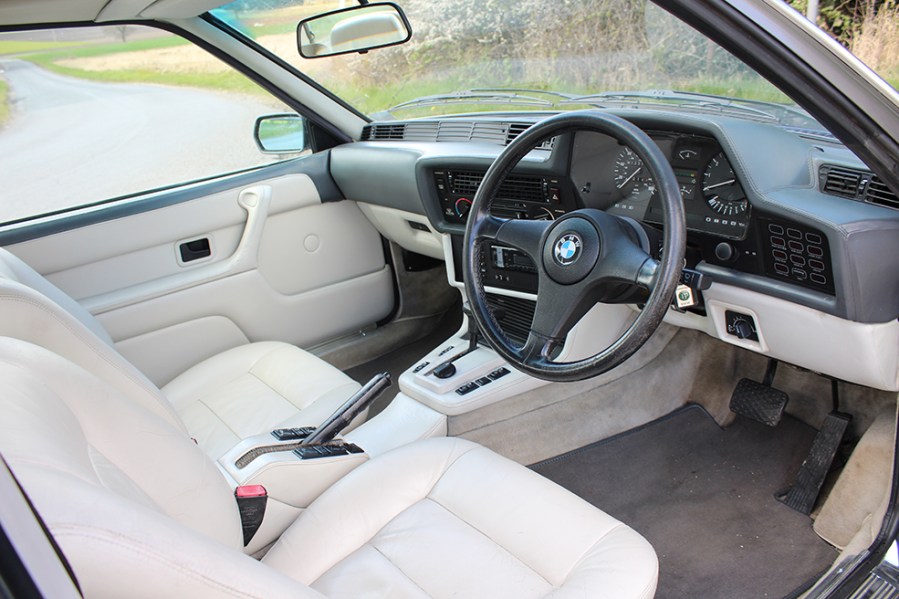 Interior and trim
Build and material quality was a real E24 highpoint, and cherished examples should still be in good shape. Early cloth seat trim will be very hard to source, but you're more likely to find the cabin swathed in leather – the late Highline models got fine Nappa hide – and you'll want to avoid anything badly worn or damaged. A complete re-trim is far from cheap.
You'll also need to inspect the interior for signs of water ingress, and for perished side window seals that will cause wind noise. If the trim is in good order, then spend plenty of time checking electrical items, especially on later cars that were more lavishly equipped. Potential problems include failed cruise control and air-conditioning, electric seat motors and electric windows (lack of use can make the latter slow), an inoperative heater fan, and a defunct trip computer.
The service indicator display can suffer from leaking batteries, which damage the instrument panel's printed circuit board. It would be nice to find a complete tool kit in the boot, too.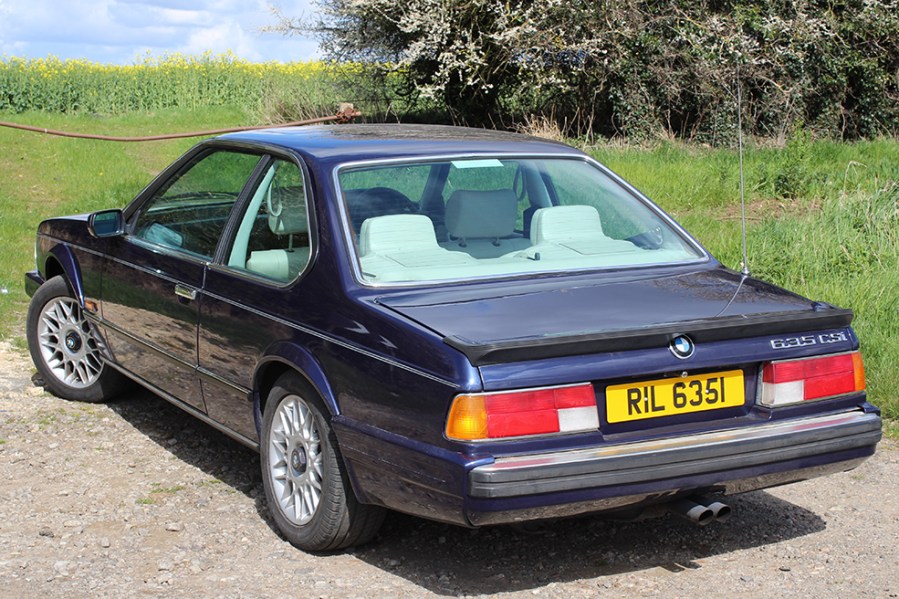 BMW 6 Series (E24): our verdict
The 6 Series was a desirable machine in period thanks to its combination of handsome styling, excellent engines, solid engineering and prestigious badge. Fast forward more than 30 years and that blend is no less enticing; indeed, there's no better time to experience one for yourself.
It seems that 6 Series values have been on a gentle rise of late, with the starting point for a car in need of light restoration or recommissioning hovering around £6,000–7,000; much below that and you can expect more major work to be needed. Around £10,000 gets something nicer with perhaps a bit of cosmetic attention required, while doubling that sum secures an E24 that presents very well indeed. The very best ones are from £25,000–30,000 upwards, and while we don't foresee any sharp rises in the short to medium term, it's likely that values will continue to head only one way.