Sporting a folding hardtop, neat styling and a solid range of engines, the SLK is a practical and attainable roadster. Here's how to buy
Words: Chris Randall
The idea of a convertible with a folding metal roof wasn't a new one, but it's fair to say the Mercedes-Benz SLK kick-started the genre in the modern motoring age. Appearing as a concept at the 1994 Paris Motor Show it garnered plenty of attention, and with production model making its European debut at the 1996 Turin Show it arrived in the UK later the same year. Styled by Bruno Sacco, the compact roadster got its name from 'Sportlich/Leicht/Kurz' or Sporty/Lightweight/Short, and it pretty much achieved each of those.
Power initially came from a supercharged 2.3-litre four-cylinder that provided ample performance – 0-60mph took seven seconds – but as part of a facelift in 2000 that was joined by the SLK 200K with a 2.0-litre engine.
At the same time buyers were offered the choice of a smooth V6 in the SLK320 that, with 215bhp, provided a genuine 150mph wind-in-the-hair experience. The final addition for the first-generation model came in 2001 with the arrival of the SLK32, its AMG-built V6 producing a storming 349bhp that slashed the 0-60 time to around five seconds; any doubts that the SLK wasn't really a proper sports car were firmly put to bed.
Of course, it was the folding 'vario-roof' that was the real party-piece, and it endowed the car with a dual personality that proved immensely popular. So much so that Mercedes shifted some 311,000 examples before it was replaced by the second-generation R171 version in 2004 and 25,000 would be sold in the UK.
Bodywork
The latter half of the 1990s saw a dip in Mercedes quality and one consequence of that was a propensity for corrosion, the SLK duly suffering its fair share. It crops up just about anywhere, so a thorough examination of every panel is needed, but pay particular attention to the front wings where bubbling around edges and light units is likely a sign of deeper trouble. If possible, have a look behind the indicators and headlights.
Good used wings are £100–150. Other trouble-spots include the wheelarches, sill extremities, the tops of the screen pillars and around the windscreen itself. Surface rust can affect the bonnet and boot lid too, and while terminal rot underneath is rare it's wise to get a good look at the floors and rear subframe just in case.
Cars from 2003/4 are generally less rot-prone, but there's no guarantee. There are too many for sale to keep battling corrosion, so unless the car is very cheap it's not worth the hassle.
Turning to the roof, one in fine fettle should raise and lower in 25–30 seconds so anything else needs investigation. Failed micro-switches, tired hydraulic rams, or leaks in the system could all be responsible, as could issues with the Combined Control Module (CCM) located under the bonnet; this controls a variety of electrical functions, so a series of component failures makes this a likely culprit.
Don't despair if the roof isn't functioning correctly as there's plenty of Club and specialist expertise on hand, and the fix might not be as wallet-wilting as you feared. One sensible bit of preventative maintenance is changing the hydraulic fluid, especially if it appears dark rather than golden in colour; it can be a bit fiddly but it should take a competent DIYer less than two hours.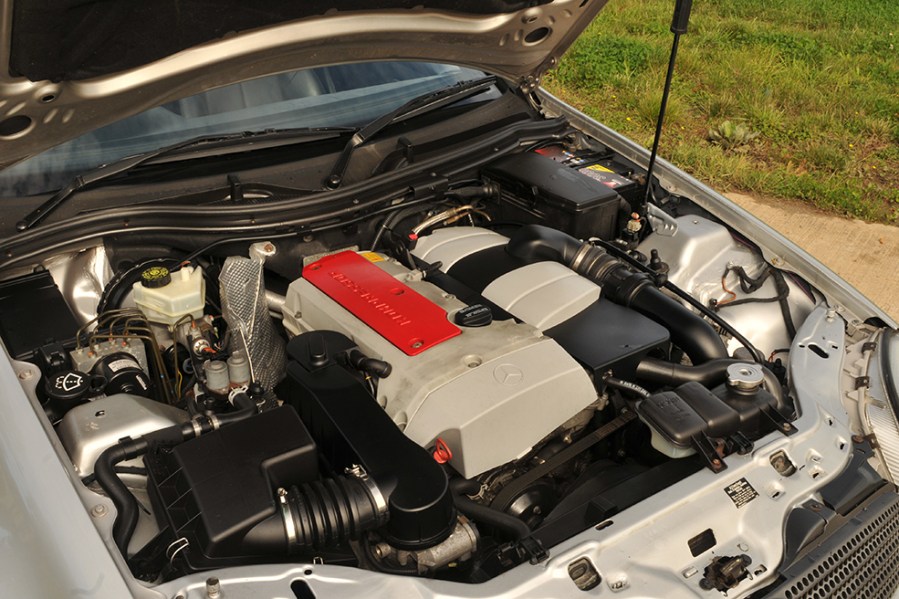 Engine and transmission
All of the engines manage big mileages with proper care, so a fat sheaf of maintenance bills will bring peace of mind. Regular oil and filter changes will prevent timing chain wear, and with the M111 supercharged units it's just a case of listening out for any obvious whines and ensuring that the boost cuts in at around 2000rpm. It's also worth checking for oil leaks and for coolant escaping from a tired radiator or water pump.
As for the M112 V6 it's a robust unit and while head gasket issues are very rare there's no harm in checking. And if you're tempted by the AMG motor then a cast-iron service history is a must. But whichever engine you're inspecting you should keep an eye out for warning lights or signs of poor running, signifying issues with sensors or the ECU itself, which can be affected by engine oil getting into the wiring loom. A session with a dealer-level diagnostic tool or equivalent may be needed to track down the root cause of any problems.
The SLK was available with five- and six-speed manuals or a five-speed automatic and which you prefer is a matter of personal taste. Manuals aren't all that slick to use but they are essentially tough, so if you're considering a high-mileage example it's just a matter of ensuring there are no whines or signs of ailing synchromesh. It's worth checking the clutch pedal operation, too, as problems with the pedal box can crop up.
If you opt for the automatic then make sure the test drive doesn't reveal any jerky or delayed shifts, and be aware that fluid leaks could be from corroded oil cooler pipework or from the oil cooler itself. It's also possible for fluid to get into the transmission ECU, leading to warning lights or the car going into limp-home mode.
And although the boxes are 'sealed for life' specialists advise a change of oil and filter at 36,000 miles to keep things healthy. Lastly, take a look at the differential as those can leak a bit of oil, too.
Suspension, steering and brakes
It's wise to check around the suspension for any signs of lurking corrosion – the front coil spring mounts in particular – but that aside it's mainly a case of avoiding cars that have been seriously neglected. That'll result in the usual problems with dampers, ball joints and bushes and while parts availability is good it will become expensive if you're faced with a complete overhaul.
It's much the same situation with the brakes where you don't really want to see evidence of penny-pinching ownership; good quality, aftermarket discs and pads are only a few hundred pounds. Cars that get little use could be suffering from corrosion (check the pipework) and seized components, too, which will add to the expense. As will glowing ABS and traction control system warning lights, so ensure they illuminate and extinguish correctly.
We've also come across the possibility of the brake pedal appearing to stick slightly, which is caused by the bushes where the pedal hinges; it's only likely at very high mileages, though, and is easy to fix. At least the steering should prove trouble-free, with a leaking damper about the only issue of note. Lastly, check the alloy wheels for corrosion and watch for cheap rubber that does the handling no favours at all.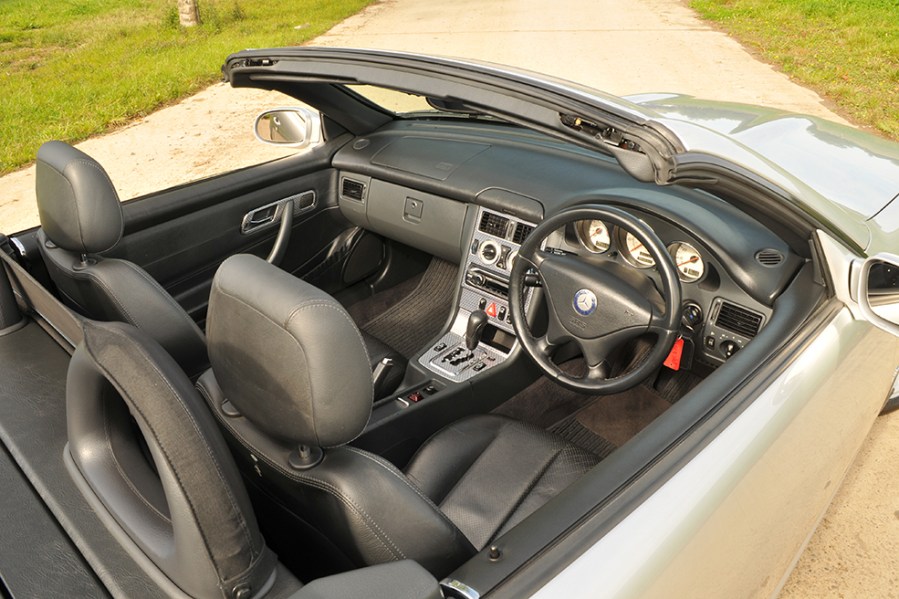 Interior and trim
Plenty of SLKs have dropped into the bargain basement, and that means the obvious checks for shabby seat trim, bolsters and carpets. The cost of reviving a scruffy cabin can soon mount up – although a ready supply of affordable second-hand parts helps here – and even decent examples can be suffering from plastics that have lost their coating. It's unsightly more than anything and there are various ways of rejuvenating it.
It's also worth using the test drive to identify any wind noise caused by damaged or dislodged roof seals, while annoying squeaks can often be banished by applying silicone spray. Rather more important is making sure that everything electrical is working, so don't part with any money until you've tried every button and switch.
Water ingress can cause many woes, especially under the bonnet where the CCM and various relays and fuses are located; moisture here causes all manner of headaches, while water getting into the boot can affect the PSE pneumatic pump that's responsible for various functions including the central locking; used ones are £150–200. Many frustrating hours could be spent eradicating electrical problems, so unless you really enjoy trouble-shooting you'd be better off looking for another example.
And while we're talking electrics be sure to check the operation of the lights – failure at the rear could require a complete replacement unit rather than just a bulb, while early cars can suffer from a sticking indicator flasher relay; it's fixable without major expense.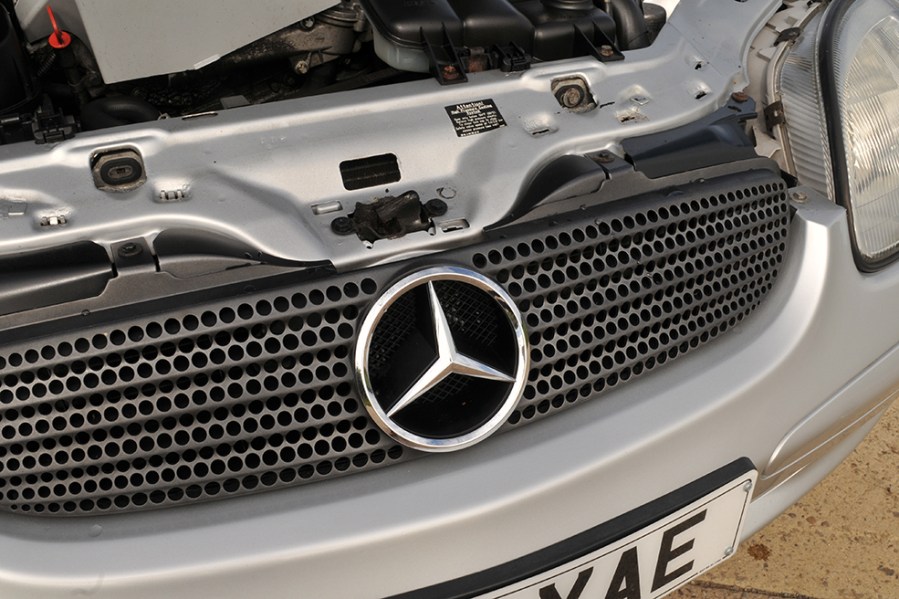 Mercedes SLK (R170): our verdict
While it's not considered to be as driver-focussed as the likes of the Porsche Boxster or Mazda MX-5, the SLK does a great job of distilling elements of the larger SL into a lighter, sportier package. Throw in some strong engines, a clever all-season roof and smart styling and there's plenty to love about the littlest Mercedes convertible.
Prices haven't really changed that much over the last few years, and with a good number for sale at any one time you can afford to be fussy. Reasonable ones in need of TLC can be found for £1000 or less, but upping the budget to £2500–3500 will bag something that's really quite nice. The V6s can command a little more money but there's not much in it – condition is more important in any case – while the SLK320 starts at around £9000 and can top-out in the late teens.
You can find regular models being offered for £7000–10,000 but these need to be exceptional and with a very low mileage. Ultimately, an extremely sound SLK is well within reach without breaking the bank.