The E39 5 Series has transitioned from capable executive saloon to desirable modern classic. Here's how to buy the very best
Words: Chris Randall  Images: Jeff Ruggles
Ever since the 5 Series launched half a century ago it's become pretty much the default choice for those after classy executive transport, but the arrival of the E39 in 1995 really moved the game on. As impressive as its E34 predecessor was, the new model raised the bar for ride, handling, quality and plushness, all of this being combined with a wide choice of excellent petrol and diesel engines.
Rivals included the usual suspects from Audi and Mercedes-Benz in the form of the A6 and E-Class, while the Saab 9000, Lexus GS and Jaguar S-Type that arrived in 1999 could all stake a claim in the executive car sector. None could match the E39's broad-batted abilities, however – and that's as true today as it was more than 20 years ago. Oh, and let's not forget it also spawned a brilliant super-saloon in the M5.
Ensuring it stayed ahead of the pack, BMW made numerous improvements over the eight years it was in production, from more powerful and efficient engines to higher levels of kit and tech. It remained a peach of a car right to the end, bowing out in 2003 after 1.5 million had been made.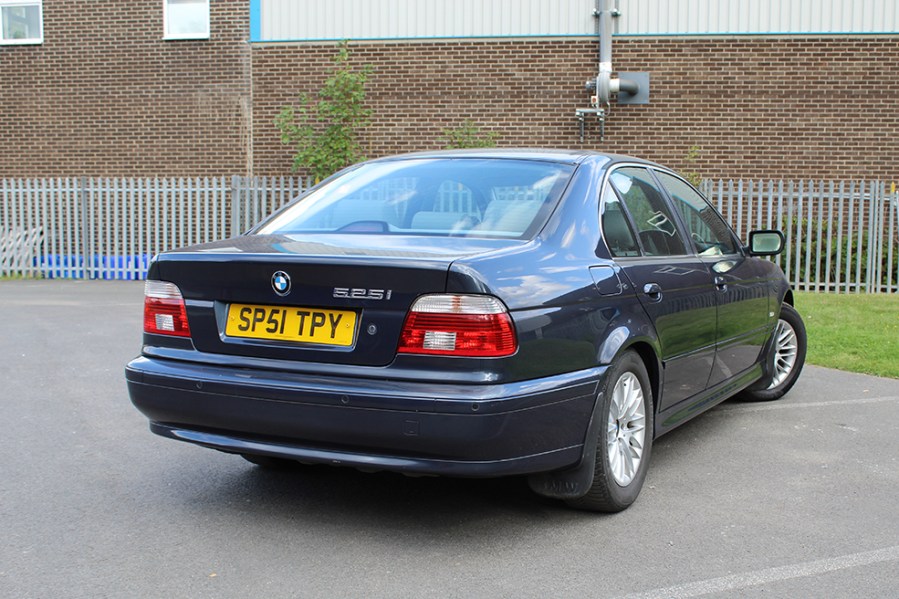 Bodywork
The E39 was superbly constructed but even a premium car like this one can't escape the ravages of time and neglect, and those that dropped to the bottom of the values barrel are likely to be suffering. Expect the usual stone chips, scuffs and dings that signify a hard life, but it's checking for corrosion that's the most important thing. Around the wheelarch lips and the fuel filler are common trouble spots, along with the underside of the bonnet and above the rear bumper, but it's best to scrutinise all of the panels. Poor damage repairs earlier in a car's life won't have helped matters, either.
Of more concern is the sills, especially at the rear; Peter Mould, proprietor of Essex-based specialist PMW Ltd, warns that sound-deadening material within cavities and box sections soaks up moisture and leads to quite extensive rot. It can be hidden behind the plastic sill covers so take a good look. The jacking points are also known to corrode, so check them carefully.
Assuming the example you're looking at appears rust-free then attention should turn to the condition of exterior parts such as mirrors and light units. Standard headlights are eye-wateringly expensive at £500 apiece so second-hand is the way to go, while used xenon units command in the region of £600-£700 a pair. They can suffer from broken adjusters, too, necessitating complete replacement. If you're tempted by the more practical Touring then ensure the tailgate support struts aren't failing and that the release mechanisms for the separate glass section and tailgate itself are still in working order.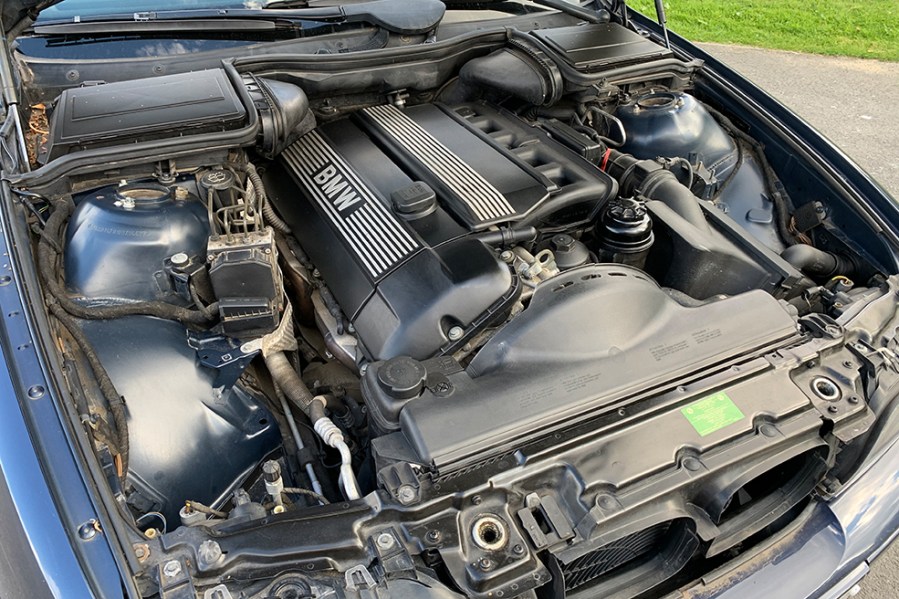 Engine and transmission
There's too a wide a choice of engines to cover them in great depth, but the important thing is avoiding those with a patchy or non-existent service history. Petrol units will cover big mileages with proper care, and regular oil and filter changes will avoid timing chain issues. Head gasket failure is the main concern for M52 and M54 six-cylinder engines, usually as a result of overheating – the cooling system requires thorough scrutiny for leaks from the water pump, radiator and pipework (V8s suffer from leaks within the engine V, too). Oil leaks can be a frustrating issue, while uneven running can be caused by air leaks from induction and breather pipes and failing ignition coils. And listen out for rattles from the VANOS valve-timing units, although specialists can rebuild them.
As for the diesel engines, the main ones were the four-cylinder M47 unit in the 520d and the six-cylinder M51 and M57 in the 525d and 530d respectively. They offer a tempting blend of performance and economy and suit the E39's relaxed character, but do you need the extra complication and potential expense today? Faults with the injectors, turbocharger, intercooler and fuel pump can prove a wallet-emptying experience, while the use of inlet manifold swirl flaps from around 2001 introduced a further weakness; bits broke off and entered the engine so it's best to remove them completely before the worst happens.
Upgrading the cam cover breather to the later vortex type is a good move, too. Transmission-wise, the manuals are strong but watch for a notchy or obstructive shift and for any signs that synchromesh is giving up – a rebuild is pricey. Automatics are far more plentiful today, and with oil and filter changes every 60k miles or so they last well.
Check for oil leaks and that the Steptronic manual shift function still works as it should; an overhauled unit from BMW is £5000! And if a limited-slip differential is fitted ensure there are no worrying noises.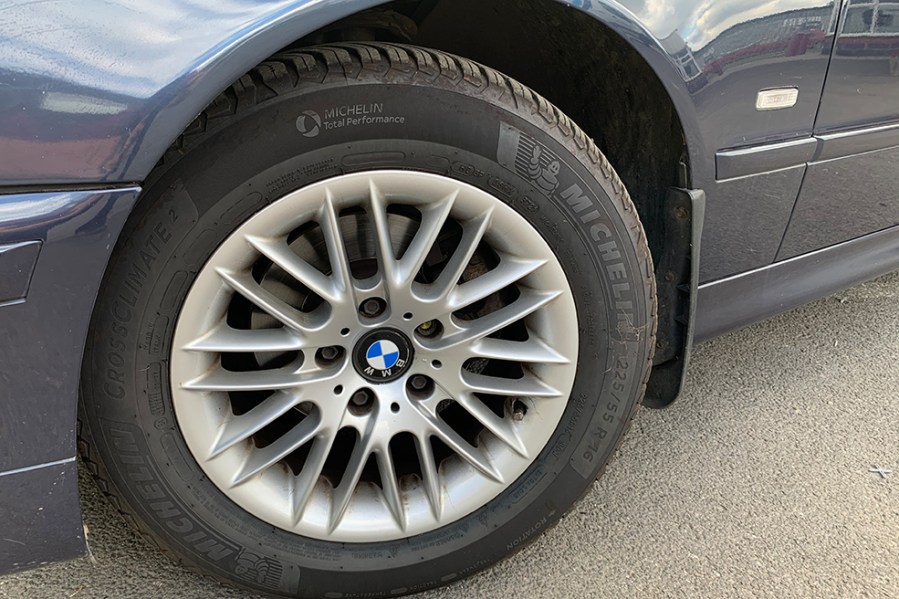 Suspension, steering and brakes
The MacPherson strut front and multi-link rear suspension endowed the E39 with a beautifully judged blend of ride comfort and handling composure, but things may not be so impressive a few decades on. Tired springs and dampers and worn front strut top mounts are common issues but there are plenty of bushes to check, too, especially those in the front control arms and rear subframe.
Clonks and creaks mean that replacement is on the cards; don't underestimate the time and cost involved in a thorough suspension refresh. Aftermarket parts aren't especially expensive, and doing the work yourself lessens the financial impact, but tackling corroded and seized fixings can make the job a headache. All of this applies equally to saloon and Touring estate, although the latter needs additional checks to ensure the rear airbags aren't perished or leaking.
There's not much to worry about with the steering, aside from ensuring the hydraulics are leak-free and checking for steering wheel wobble caused by worn steering arm bushes. Aside from discs and pads being due for replacement – budget around £400 for quality replacements all round – it's advisable to spend time ensuring the electronic side of the brakes are in order.
A failed ABS pump/ECU can be overhauled for £250-350, and while that's not especially costly it's worth ensuring that warning lights illuminate and extinguish correctly in case someone has attempted to mask a problem. Replacing ABS sensors and reluctor rings are to be expected on a car this age, but while parts are cheap there's always the potential for corroded fixings to make renewal an awkward job (the rear hubs being a case in point where the rings are integral with the wheel bearings).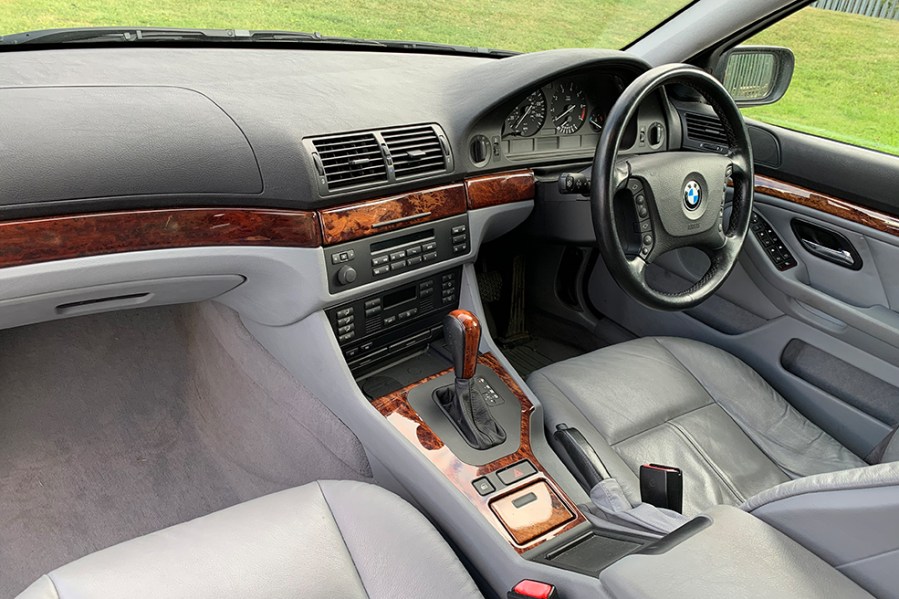 Interior and trim
Build and material quality were top-notch, but you'll still want to inspect for the usual wear and scuffs on seat bolsters and the like. Check the headlining isn't sagging, too, because replacement involves plenty of labour. There are too many cars to choose from to lumber yourself with something really scruffy, but assuming you've find a tidy example it's ensuring everything works that's going to be most important.
SE and Sport were the most common trim levels and standard equipment was fairly generous but with plenty of buyers delving into the lengthy options list it's worth establishing exactly what's fitted. Instrument clusters, heater control panels and audio systems suffer from gremlins, and while specialists can fix the former pair for £150-200, a car with multiple problems can become a frustrating and costly hassle.
That applies to airbag systems, with one particular problem being failure of the occupant sensor mat in the front passenger seat; replacement is very involved and may have tempted a previous owner to install a bypass gadget to stop the warning light illuminating. If you've any doubts regarding such a safety-critical area get a specialist to check it over for you. And on the subject of electrics check that everything in the boot/tailgate area is working correctly as the wiring loom from the body can suffer from breakages. Finally, check for damp carpets; not replacing the door membrane properly leads to damaging water ingress.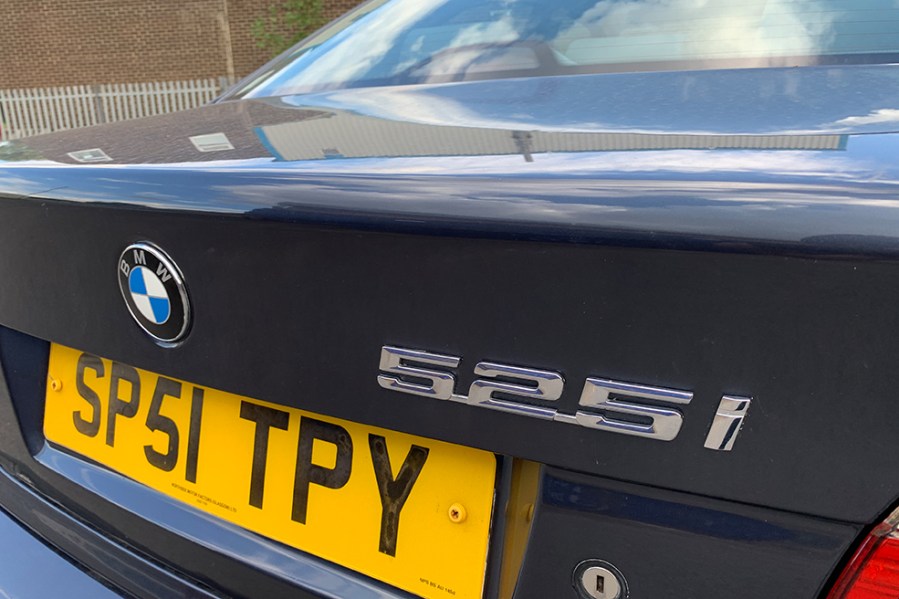 BMW 5 Series (E39): our verdict
Despite almost 20 years having passed since the E39 bowed out it's still hard not to be impressed when you get behind the wheel of one. A notable step forward over the E34, it is just such a well-rounded package that combines comfort and refinement with excellent driving dynamics. A good one will still feel very special, and if you find a well-maintained example there's no reason why the ownership experience shouldn't prove very satisfying.
That won't be the case if you land yourself with something abused and neglected, so avoid those at all costs, and remember that modern classics from this era feature more electronic complexity. Those caveats aside, there's plenty of club and specialist support on hand should you need it. While there are some tempting alternatives, few can match the 5 Series' broad spread of talents which is why it's the one we'd choose.
It's no surprise that as more enthusiasts come to appreciate the appeal of these fine modern classics it has resulted in values gently rising over the last few years. £500 is going to get you a project or parts car, but those aside you're realistically looking at £1200–1500 for something in reasonable condition and with a mileage the other side of 150,000. If you can stretch to £3000–4000 you'll bag something much nicer, with 100k miles or less and just a handful of owners, and there's a decent selection of cars in this price bracket.
Prefer a 5 Series in outstanding condition? You're looking at £6000–8000. A saloon with a petrol engine and automatic gearbox is the easiest to find but prices are pretty much the same whatever the body style and engine and it's condition and history that matters more than anything. As for the future, any further rise in value is likely to be of the gradual variety but cherished, unmodified ones will always be sought after.
BMW 5 Series (E39) timeline
1995/1996
The new 5 Series is launched at the Frankfurt Motor Show, replacing the E34 which had been on sale since 1987. Buyers were offered a strong range of petrol and diesel engines, and the saloon was joined by the Touring estate in 1996.
1998
BMW launch the hot M5 with subtly aggressive looks and 400bhp. The first M5 with a V8 engine, 20,482 were made. A new 530d model was also added to the range, and all cars got increased levels of kit including the option of xenon headlights.
2000
A facelift saw exterior styling tweaks, including the popular 'angel eye' headlights. Other changes saw the 523i and 528i replaced by the 525i and 530i with new M54 petrol engines.
2003
Production ends after 1.5 million cars are made, and BMW introduce a successor in the shape of the E60 generation.