On Sunday 4th August, Northamptonshire echoed to the sound of Pintos, twin cams and blow-off valves, as Ford Fair – Europe's biggest celebration of the Blue Oval – took place.
Around 5000 of Ford's finest poured into Silverstone for a gathering of classics and up-and-comers. The day included track sessions throughout, and plenty Ford owners got a few fast laps in. This could've been an event in itself, as Sierra Cosworth touring cars tousled with modified Mk1 Escorts and modern hot hatches for the racing line, all in a symphony of straight-cut gears, induction and howling five-pots.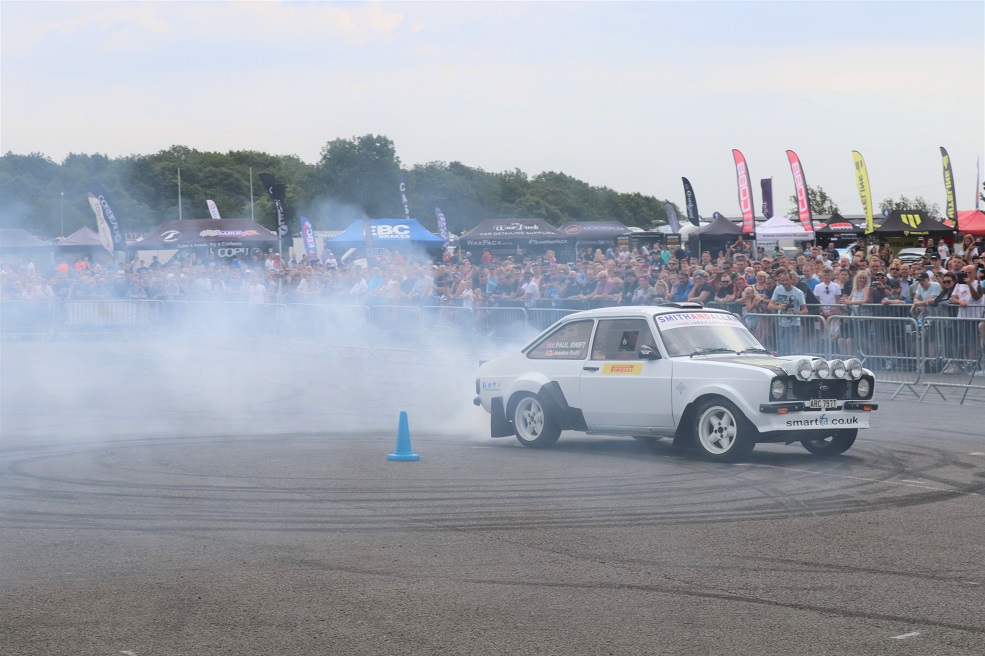 Elsewhere, Paul Swift – son of stunt and racing driver, Russ Swift – put on a series of Motorkhana displays, using a trio of Ford's latest performance offerings alongside his own 350bhp Mk2 Escort. Competition winners rode shotgun as the hot Fords battled the tight cone course. Less high-paced but equally exciting, a cacophony of crackles and rumbles indicated the Rev Battle; all manner of exhaust setups crossed swords to achieve the highest number on the decibel-o-meter, a competition yielding big numbers and bigger smiles.
Ultimately, though, Ford Fair is an opportunity for Ford fans nationally to come together to celebrate everything Blue Oval – the enormous collection of car clubs from across the country displayed arguably the finest cars the UK has to offer. From high-tech modern hot hatches – the new Mk8 Fiesta ST already proving popular – to classic Cosworths. Particular highlights were on the Classic Ford stand, where standouts included a stunningly kept Mk1 Fiesta XR2, Lotus Cortina police car – originally belonging to the Mid-Anglia Constabulary – and Mk1 Ford Transit. With so many Transit vans lost to hard working lives, this immaculate example attracted myriad attention, helped by towing a trailer with V6 Capri on board.
Watch our video on Ford Fair 2019 below.