The first three generations of Ford's ubiquitous Cortina sold more than a million units each, regularly topping the sales charts in the UK. So which versions make the best buys now – and what needs checking before you take the plunge?
When Ford unveiled its eagerly awaited Consul Cortina in September 1962, the company proudly hailed it as 'the missing model' – the one that bridged the gap between the economy car class and the more expensive, larger saloons of the time. Until the arrival of the Cortina, Ford had just the slow-selling Consul Classic with which to fill the hole between the Anglia 105E and the new Mk3 Zephyr.
Only a month before, BMC had launched its own contender in the same sector, although the difference in approach between the Cortina and the new Morris 1100 couldn't have been greater. While the BMC offering came with front-wheel drive and Hydrolastic suspension, the Ford was conventional in spec, with rear-wheel drive, a live back axle and MacPherson struts up front. It was a philosophy that appealed particularly to fleet operators, who appreciated the Cortina's simplicity as much as its roomy interior, big boot and thoroughly competent driving style.
The original Cortina was available in two- and four-door saloon body styles, as well as a commodious five-door estate, with a choice of 1198cc or 1498cc four-cylinder 'Kent' power to ensure maximum appeal in the family car sector. It also had sporting potential, however, hence the arrival of the 1500GT derivative, a cheaper alternative to the twin-cam Cortina Lotus that took the race and rally world by storm.
Another clever trick on the part of Ford was to listen to its customers and to spot market trends early on, which is why each generation of Cortina was marginally bigger than its predecessor. This was particularly noticeable when the Mk2 hit the streets in 1966, just four years on from the Mk1's launch. Admittedly, at 168 inches it was the same length as its predecessor, but the Mk2 was noticeably wider, ensuring even more space on board. And, of course, it looked drastically more modern thanks to the efforts of Ford styling supremo Roy Haynes.
The Mk2 also saw Ford taking the Cortina further upmarket, with 1.6-litre power and extra luxury on board – the launch of the 1600E being the ultimate combination of the two. But it was further down the range where the big sales were to be had, and the Mk2 went on to be another huge success for Ford.
The simple, straight lines of the first two Cortinas were swept away in 1970, however, with the arrival of the new Mk3 – a swoopy, curvaceous and downright sexy offering that helped to transform the model's previously traditional image. It retained, of course, the conventional rear-wheel drive layout so popular in its class (albeit now with coil-sprung suspension all round), but in terms of aesthetics it was a major departure. Immediately nicknamed the Coke-bottle Cortina due to its unique styling, the Mk3 gave the family car market the shake-up it deserved for the new decade.
Like all Cortinas, the Mk3 inevitably went on to become a best seller, aided by an almost bewildering array of versions being available during its six-year run – with 1.3-, 1.6- and 2.0-litre engines and numerous different levels of trim. And while most of the company car drivers who were lucky enough to be given a brand spanking new Mk3 as their daily transport would have been happy with their 1600cc choice, many would have looked on in envy whenever a 2000 GXL pulled up alongside – complete with black vinyl roof and perhaps Daytona Yellow paintwork.
The Mk3 lasted through to 1976, with its successor then marking a return to square-edged styling and a more traditional look. Here, however, we're focusing on the first three generations of Cortina – a range of cars that covered some extremes of the mid-size saloon (and estate) market throughout their fourteen years of sales success.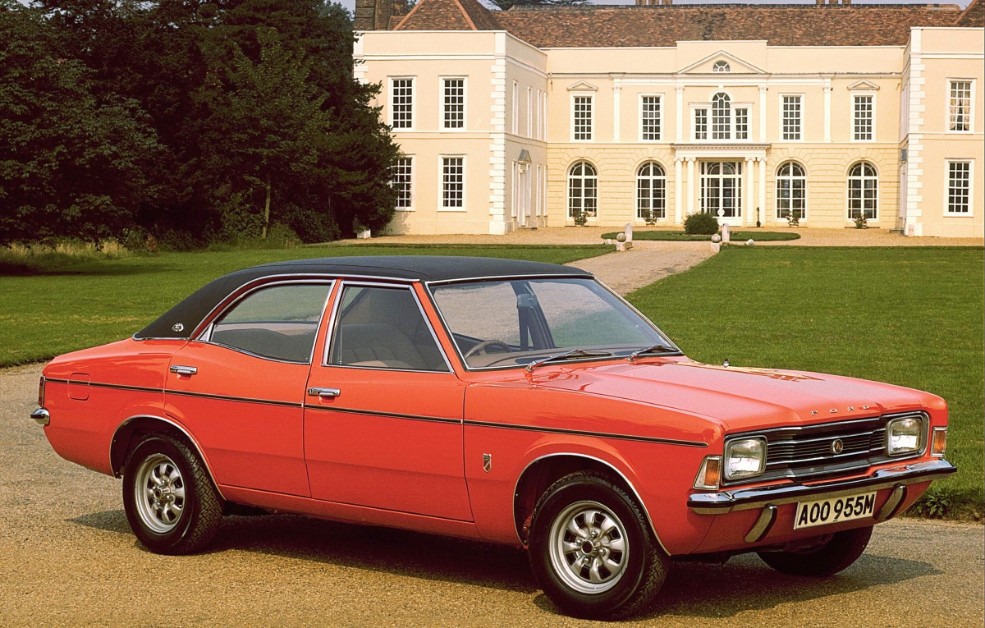 CHOICE OF MODELS
Covering such a long-running model renowned for being available in a multitude of different specifications means plenty of choice for today's classic Cortina buyer. Or at least, it does in theory. In reality, however, the Cortina's relatively poor survival rate (this was a car so often bought for hard, high-mileage use) drastically reduces your options. Indeed, whichever generation of Cortina takes your fancy, your final choice of car will be down to what's available at that time as much as your own personal preferences.
It's also worth bearing in mind that certain versions command extraordinarily high prices these days. Even if we ignore the iconic Cortina Lotus on this occasion, you'll find that models like the Mk1 1500GT, Mk2 1600E and Mk3 2000E are highly sought after by collectors, commanding hefty asking prices as a result.
Most Fords of the 'Sixties and 'Seventies are now worth considerably more than they were just five years ago, of course, which means that many that previously wouldn't have been restored are now having money spent on them. That's good news in terms of numbers of cars on the road, although making sure that any work has been done to a good standard is obviously essential.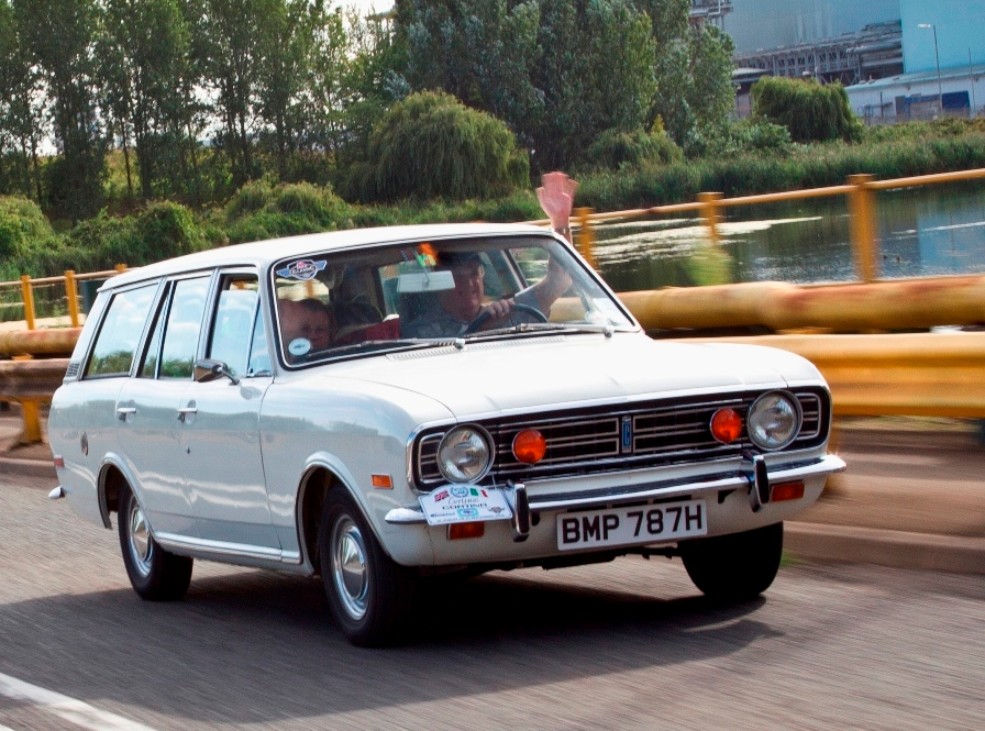 BODYWORK CHECKS
We make no apology for devoting a substantial section of this feature to the issue of bodywork, as rust is the major enemy across all three of the Cortina generations featured here. Usefully, however, the same advice applies for the entire Mk1 to Mk3 range.
When inspecting any Cortina, you should be on the look-out for rust in all the usual places, which panel-wise means the front wings, doors, outer sills, rear arches and boot lid, as well as the front strut mounts (a very common rot spot), inner wings, floor pans and all other structural areas. Cortina A-posts are prone to rot, so check these as well as the alignment of the doors. The rear spring hangers are also particularly vulnerable, so you should be suspicious of any recent repairs or fresh underseal. The rear wheel arches and lower rear quarter panels invariably rust through from the inside, which means checking for signs of filler; and don't forget that any rust here may also have spread to the boot floor and even the rear panel.
Be on the look-out for signs of previous poor-quality repairs and restoration, including filler and rot-disguising underseal just about everywhere. If the car has had any recent paintwork, make sure it's not hiding some hastily covered-up accident damage; you should also inspect the 'chassis' rails and engine bay for signs of damage or twisting.
The other bad news is that original Ford panels are hard to find for all generations of Cortina, although reproduction panels and repair sections are available, with Expressed Panels (www.steelpanels.co.uk) being one of the main suppliers. Do check prices before taking on a project, however, as the total cost of these individually made items can soon mount; a front wing for a Mk1 Cortina, for example, is around £865, a complete front panel is just under £1348, and a brand new steel bonnet is well over £2000. On the other hand, an outer sill seems reasonable value at just over £217, with rear wheel arch repair sections being a useful offering at around £126 each. Panels for the Mk1 and Mk3 are also available from Expressed Panels, so check out the website before you buy – and make sure you work out the cost of what you're likely to need.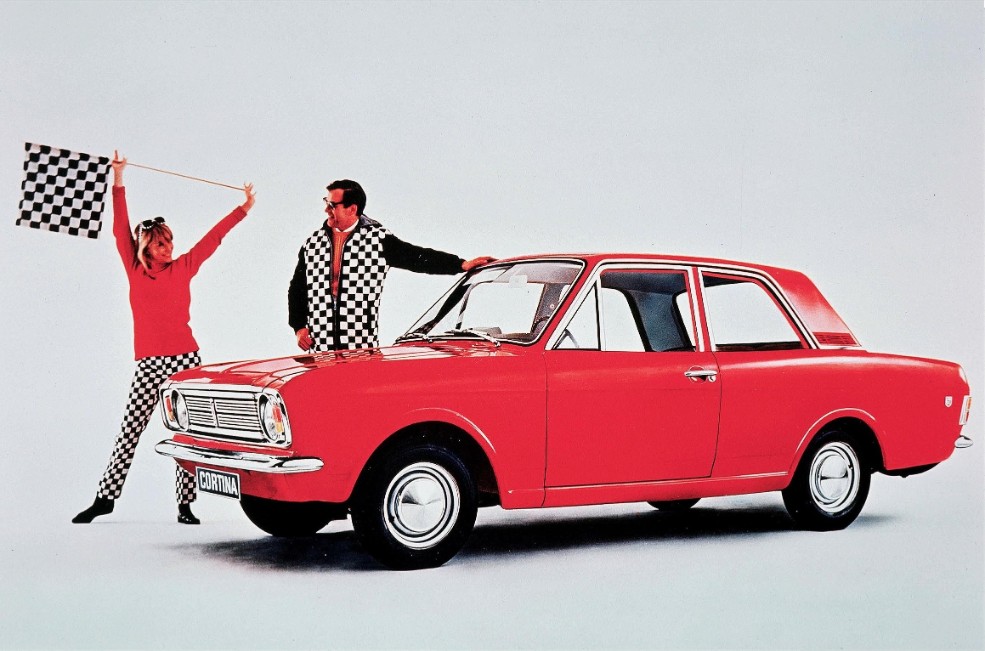 ENGINE ISSUES
The Consul Cortina of 1962 began life with a 1198cc three-bearing version of the ex-Anglia 'Kent' engine, joined in January 1963 by a 1498cc five-bearing derivative of the same unit. The higher-powered 1500GT that then arrived offered 78bhp to the standard 1500's 62bhp. All versions came as standard with all-synchromesh four-speed transmission, although Ford did offer a three-speed auto for those who demanded two-pedal motoring.
The Mk2 range of 1966 saw the 1498cc engine carried over initially, though the old 1200 was dropped in favour of a five-bearing 1297cc version of essentially the same powerplant. Summer 1967, however, saw both engines replaced with redesigned members of the 'Kent' family, with the new Cortina 1300 and 1600 featuring a crossflow cylinder head design for greater efficiency. The third-generation Cortina of 1970 saw both crossflow engines continued, though confusingly the GT and GXL sporting models used a 1.6-litre OHC 'Pinto' engine in place of the 'Kent' unit. The Cortina was also moved further upmarket via a 2.0-litre 'Pinto' version (available in such desirable trim and spec levels as GT, XL and 2000E), while late 1973 saw a revised line-up on offer (completed with new-look dashboard), at which point all 1.6-litre models received the OHC engine.
Whichever Cortina you end up with, its engine is a strong and reliable unit by design, although that doesn't mean it's automatically problem-free. The 'Kent' is durable but can be prone to wear on neglected high-mileage cars, so listen out for excessive tappet noise (not necessarily a major problem) and bottom-end rumbles (more of a problem). Worn timing chains aren't unusual (listen out for rattling from the front of the engine), but worn rings and bores are more serious, so make sure you check for fumes from the oil-filler cap and excessive blue smoke from the exhaust.
With a 'Pinto' engine, the rubber timing belt ideally needs replacing every three years (although it's a quick and affordable job), and the camshaft is prone to wear. Again, be on the look-out for excessive smoke (especially on the over-run) and listen out for a noisy top end, as this is an engine that doesn't take kindly to infrequent oil changes. Don't forget to also check the state of the coolant, another indicator of regular maintenance.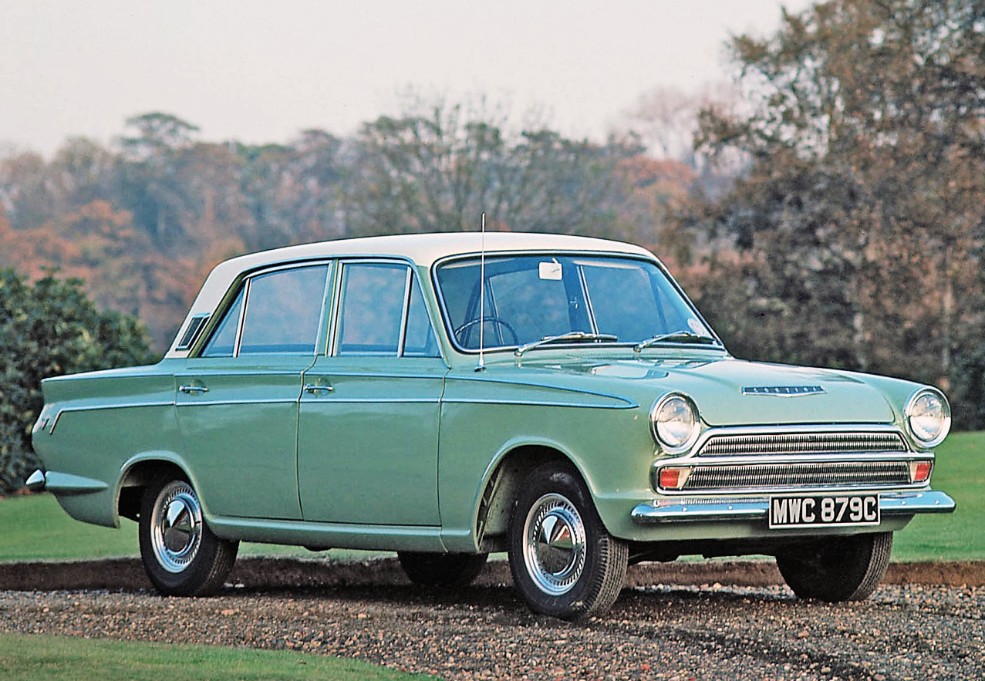 RUNNING GEAR
Transmission-wise, all of the four-speed manual gearboxes fitted throughout the Mk1-Mk3 Cortinas are tough and robust, although you still need to check for worn synchromesh (particularly on first and second) and any signs of clutch slip. If you're buying an auto, make sure it stays in gear when under load, and check that the changes up and down the 'box are quick and reasonably smooth.
Throughout the lengthy career of the Cortina, Ford made full use of its own corporate parts bin – and not just in terms of engines and gearboxes. The suspension set-up of the Mk1 and Mk2 was a familiar Ford mix of MacPherson struts up front, with a live back axle and semi-elliptic leaf springs bringing up the rear. It remains a durable and reliable set-up to this day, although worn dampers and springs will have a major effect on any Cortina's handling.
The Mk3's suspension broke away from that tradition, albeit via a fairly standard double wishbone set-up for a much softer ride. Clonking from the front end is likely to be caused by wear to the mounting holes of the pins in the upper wishbones, a job that involves removing the front subframe. The rear suspension is more straightforward, although the void bushes can wear and replacing them requires a special tool.
TRIM AND INTERIOR
The condition of any Cortina's interior is crucial, as the restoration or replacement of trim items can be expensive. Original new-old-stock is a rare find, but there are specialists who can help with reproduction trim depending upon your requirements – including Aldridge Trimming (www.aldridge.co.uk) and Classic Trim (www.classictrim.co.uk). As with the exterior bodywork, however, it's essential that you price up the cost of replacement interior parts before you buy any car.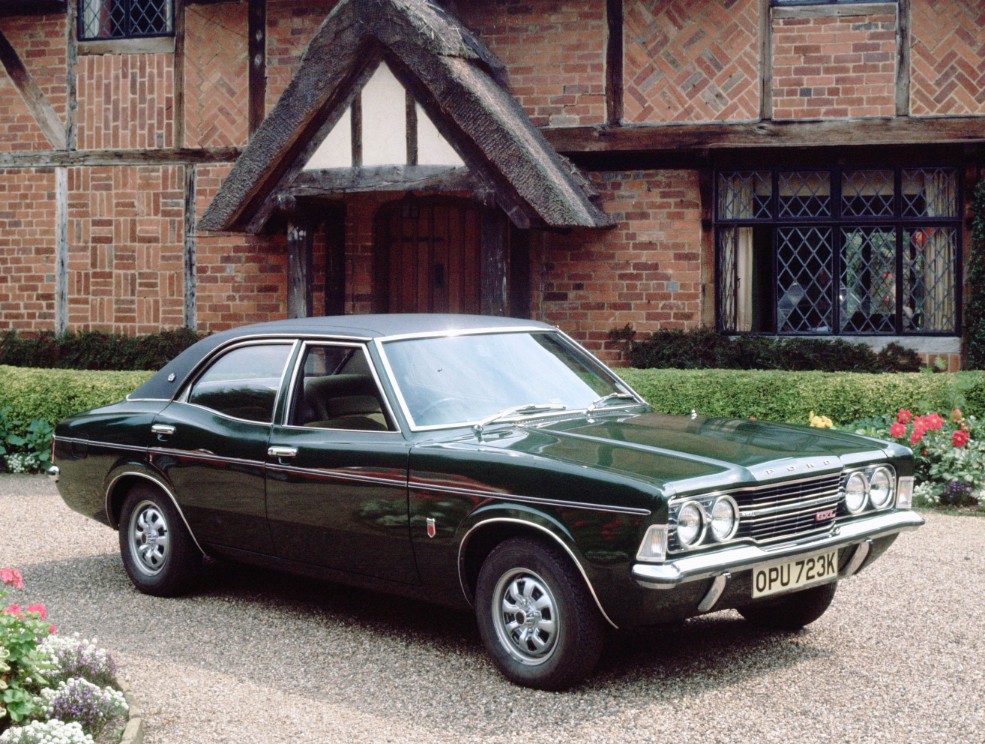 Reproduction front seat covers for a Mk2 Cortina from Aldridge Trimming, for example, cost from around the £300 mark, while a pair of front door panels will set you back at least £165. Front seat covers for a Mk3 are just over £365 per pair, with a set of four new door panels coming in at around the £500 mark. It's great news that such pieces are now being remanufactured, but you'll need to budget carefully if taking on a car that needs cosmetic work.
New-old stock exterior trim is similarly rare for all three generations of Cortina featured here, but occasionally it does crop up. At the time of writing, for example, Newford Parts Centre has in stock re-chromed new front and rear bumpers for the Mk2 priced at around £312 and £336 respectively. Re-chroming existing trim is often the only option, which means another hefty bill for a high-quality job.
WHAT TO PAY
Even ignoring the Lotus models, Cortina values vary hugely on today's classic scene – with asking prices of £15-18,000 not unusual for a Mk1 1500GT or a Mk2 1600E that's been restored to an impeccable standard. The most sought-after versions of the Mk3 have also seen a steep climb in values over recent years, which means you might have to pay £10-12,000 if you crave a 2000E or GXL in excellent condition.
For those with smaller budgets, however, there are lowlier versions of the Cortina available for a lot less, although again general values have been rising. Fans of the Mk1 will need £6000-8000 for a Deluxe in reasonable to good condition, with excellent examples just creeping into five figures. A basic-spec Mk2 will tend to be a tad more affordable, while the Mk3 isn't too far behind the Mk1 these days. Project cars across the board can be had from £1500-2500 upwards, but at that level they're going to require major work (and expense) in order to make good.
VERDICT
The Cortina was the model that kept Britain's family car buyers and sales reps on the road in vast numbers, with even the most basic versions offering a pleasing (albeit not dynamic) driving style, no-nonsense engineering and excellent value for money. The Mk1, Mk2 and Mk3 models no longer provide that advantage of affordability, however, thanks to soaring demand – and ever-increasing asking prices – of Fords from the 'Sixties and 'Seventies.
Fans of the Cortina will argue that it's worth it, of course, with the car's easy ownership experience and simple maintenance adding to its overall appeal. Whichever generation from the first three appeals to you the most, you'll struggle to find a contemporary saloon (or estate) that makes much more sense – although you could arguably find one that now offers better value for money.