Mercedes saloons provide comfort, refinement and luxury, but generous helpings of power turn them into supercar worriers.
W124 500E (1991-1994)
When Mercedes wanted a hot E-Class to challenge BMW's M5, they were occupied with the development of the W140 S-Class, so farmed out the job of shoehorning the SL's 5-litre V8 into the W124 to Porsche. The suspension revisions needed meant wider wings, too wide for Mercedes' production line, so what became the 500E was developed and built by Porsche. The 500E was fast, luxurious, subtle and aggressive, but at £63,000, around 30 per cent pricier than the BMW.
Faster AMG Mercs replaced the 500E and with over 10,000 sold in total, prices dropped with desirability. By the early 21st century, a 500E was merely an old Mercedes that could be bought for around £12,000, even the best barely breaking £20,000 a decade from new. Prices slowly declined as the model aged and at their lowest, average examples were £4000-£5500 a decade ago. That said, normal W124s rarely broke £3000. These days, classic Mercedes saloons are big business and the Porsche heritage adds kudos. Few 500Es remain, so £25,000-£30,000 is the going rate for those for sale at any given time. A good investment.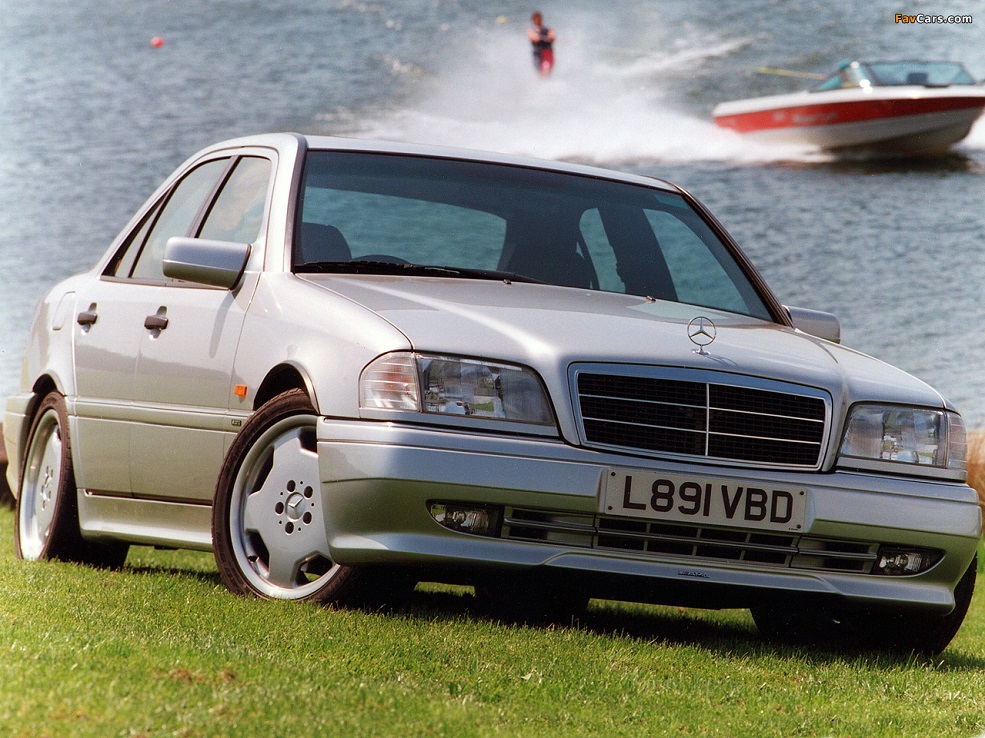 C36 AMG (1993-1997)
The C36 was the first AMG product to be jointly developed with Mercedes as part of the increasing integration project. Most were delivered with automatic gearboxes, but the 276bhp from the stroked 3.6-litrestraight six meant it could still shift. It was a good alternative to BMW's M3 at the time, both cars like-for-like costing £41,000.
The V8-powered C43 one upped the C36 in 1997 and, typically for an expensive German car, they depreciated heavily. Sub-£20,000 bought a C36 by the21st century and later C-Class models gained ever-hotter AMGs, leaving the subtle C36 somewhat forgotten. The lack of a manual gearbox meant it didn't grab enthusiasts as strongly as the M3 and by the mid-2000s, £4000 bought you a decent example. Even today, the C36 isn't as revered as its BMW rival, but rarity and significance in the history of the now ubiquitous AMG brand has provoked some appreciation. Cared-for cars sell for £8000-£10,000 and whilst appreciation is slow, it is certain.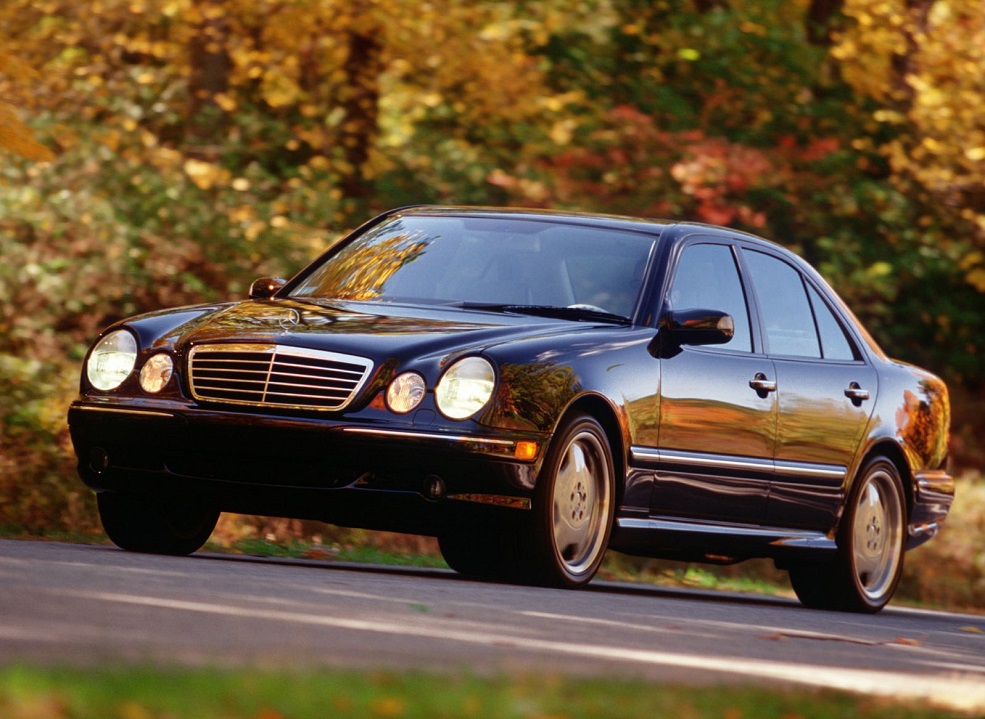 E55AMG (1998-2002)
With Audi's almighty RS6 challenging the BMW M5, Mercedes threw its hat into the ring with a hot but subtle E-Class. The E55 AMG sported a 349bhp 5.5-litre V8 and with only chunky AMG wheels giving the game away visually, there was little hint that it could match a Porsche 911's quarter-mile time. With the option of an estate, the Mercedes could simultaneously take on the BMW and Audi and priced competitively at £53,000, it stole plenty of sales from the Germans and Jaguar's XJR.
The E55's thirst and pricey upkeep meant values slipped quickly. Less than £40,000 got you a four-year-old example and from there, it only went downhill. It took until circa-2010 for examples of the E55 to dip below £4000, a figure it stayed at until very recently. The W210 generation's propensity for rust and troublesome electrics has killed many off and being so cheap meant many weren't properly maintained. You can pay £10,000 for immaculate examples, but don't. At that money, the newer W211 E55 is better value. We'd spend £6000-£7500 on a W210, have a maintenance nest egg ready and expect gradual appreciation. Alternatively, you might find the rare six-cylinder E36 AMG.