Hot hatchbacks remain among the most fertile growth areas of the classic car market – with certain models from Volkswagen, Peugeot, Renault and Ford representing shrewd investment material
VOLKSWAGEN GOLF GTI MKI (1976-1983)
1976 saw the accidental creation of a car which would popularise the hot hatch market – and spell the death knell of traditional sports cars for over a decade. Renault's 5 Gordini may have got there before the Golf GTI conceptually, but Wolfsburg's car annihilated Billancourt's in the sales charts.
Gutsy Golfs were such a hit with British buyers that we were prepared to but left-hookers to join in the fun; thanks to the help of Northern Irish VW dealer and rallyist Robert McBurney, right-hand drive GTIs arrived in 1979. GTi Engineering
Data from The Market suggests that good 1.6 and 1.8-litre GTIs are appreciating in value by nearly 15 per cent a year. With a bustling club and enthusiasts seen, originality reigns supreme when determining asking prices; period mods are tolerated, but not seen as ideal.
Based on the progress of 498 Golf GTI MkIs sold between September 2014 and February 2018, you'll need between £5995 and £18995 to put one in your garage.
PEUGEOT 205 GTI (1984-1994)
No 205, no Peugeot. The French maker was sinking as it entered the Eighties – but the 1983 205 (the 1.6 GTI arrived a year later) rescued it from bankruptcy; that the GTI did much for its reputation as a builder of hot hatches spoke greatly of its potential.
A low kerb weight, lightweight build and competitive engines kept the 205 GTI relevant. When the 1.9-litre cars arrived in late 1987, the GTI's legend grew.
Since a slow, emissions strangled death between 1993 and 1994, many 205 GTIs have been modified. An even greater number were stolen, crashed, or thrashed to death on track days before and after insurance premiums peaked in the early Nineties.
The cars that remain are highly prized, and rising in value. The very earliest 105bhp cars are almost extinct now, and the resembling-but-actually-very-different mid-engined Turbo 16 is in another league when it comes to price. The very best low mileage 1.9 GTIs have set spectacular price precedents in previous years: in 2016, Silverstone Auctions found £31,625 for a 7986 mile example.
The next year, Silverstone sold another 1.9; this time with 5726 clicks, it managed a world record breaking £38,475.
Data from The Market is somewhat calmer, despite revealing a 61.8 per cent year on year growth rate for the 205 GTI. Priced between £3250 and £10,250, the days of the £500 cheapie 205 to cane around Cadwell Park have long since ended.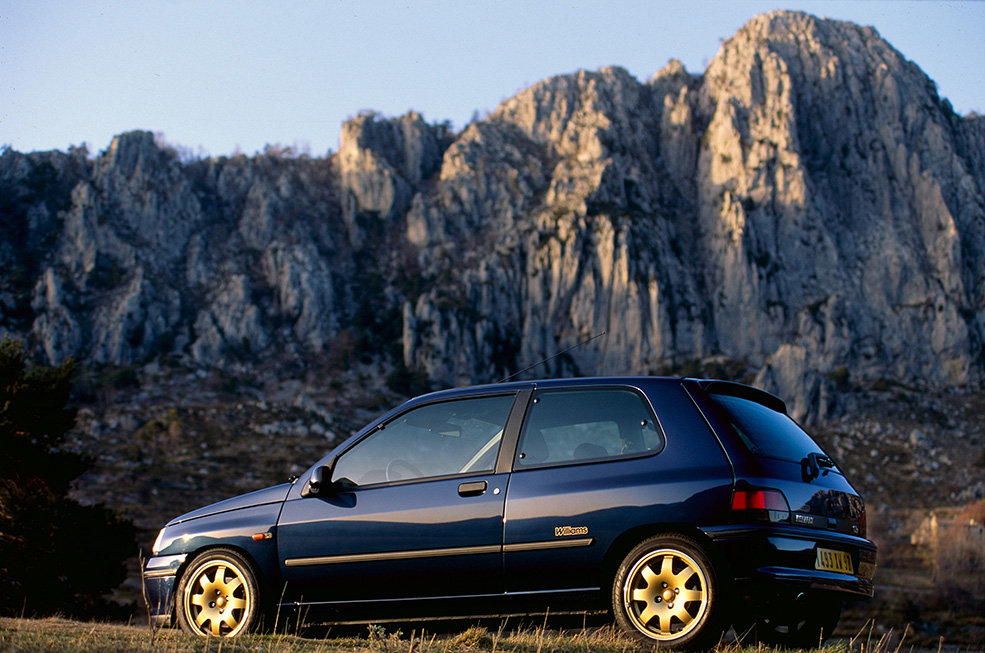 RENAULT CLIO WILLIAMS (1993-1995)
What a difference a bit of capacity makes. It would be wrong to write the Renault Clio Williams off as merely a Clio 16v with a wider track and a larger engine – but collectors haven't forgotten its significance (even though the car was a Williams in name only; it was RenaultSport which developed the stronger subframe, fitted better dampers and reinforced the gearbox).
Built to homologate Renault's 'F7R' 2.0-litre engine for rallying, the Clio Williams was supposed to run for 2500 units to get the job done. Such was demand beyond the 390 UK specification Williams 1s brought into the country, that two more runs of Williams were produced: the Williams 2 (482 cars) and the Williams 3 (308 examples) , replete in a slightly lighter blue than the earlier two cars.
Of these, the plaque-adorned Williams 1 is the most valuable; later 'Willys' deviated from the original specification and are worth less as a result.
Asking prices on Car and Classic reflected this – a £6950 Williams 3 was the cheapest roadworthy car we found (although a partially dismantled Williams 2 might be more your thing at £4k). From there, figures only went up. Another Williams 3 was £8500; the seller of a 46,000 mile '3 wanted £12995; yet another Williams 3 was £13995; at the very top of the tree was a carefully preserved Williams 1 at a dealer, for £21,000.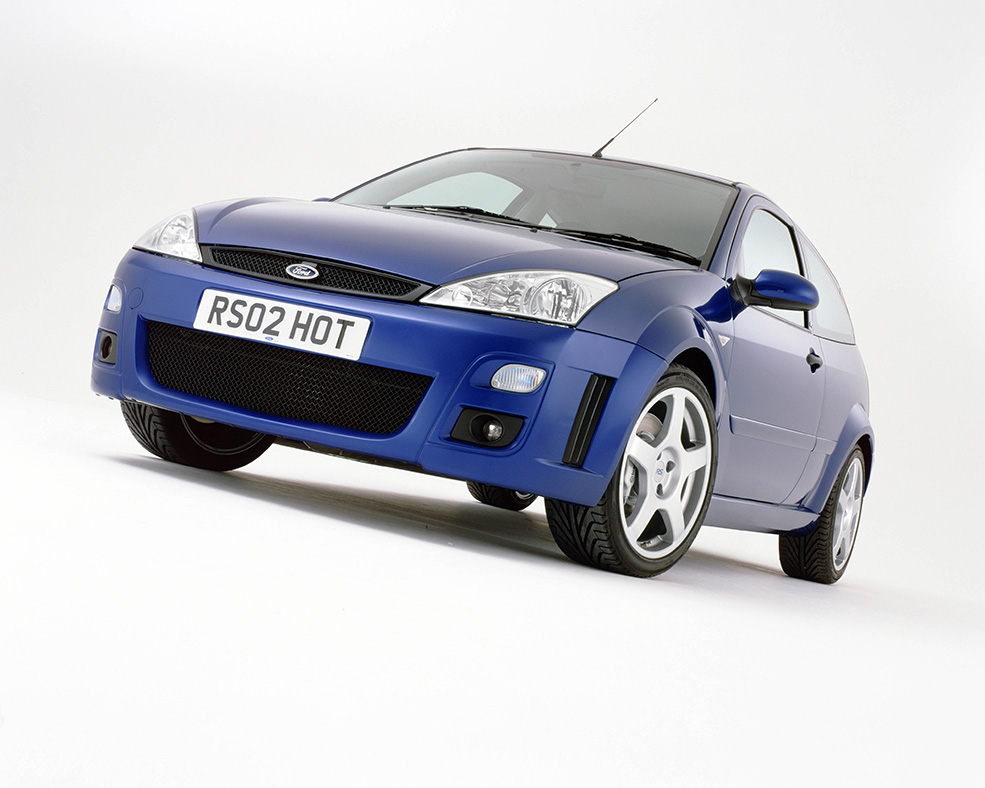 FORD FOCUS RS (2002-2003)
A hot hatch first, rally replica second, the Ford Focus RS revived the revered Rallye Sport badge in style, front-wheel drive histrionics notwithstanding.
Easily the most powerful of our quartet, the 212bhp Focus RS enjoyed a 4501 example, single year run before production ceased – a sure fire way to ingratiate itself with collectors who had precious few Blue Oval performance cars to add to their fleets, Racing Puma aside.
Having traced the sale of 278 Focus RSs between September 2014 and February 2018, prices, at least according to The Market's data, are rising rapidly. If you have the means, a good example comes highly recommended, at between £25,995 and £36,995.