Two of our trio have a very Latin feel to them, the other is quintessentially British. But which of these largely forgotten hot hatches made the biggest impact with buyers?
MG Maestro (1983-1991)
Once looked down upon, the market is now taking the MG Maestro very seriously.
Available initially as a 102bhp 1600 then an eager 2.0-litre EFI, it was always the Turbo which pricked the most interest. It joined the line-up in 1988 and was available in a limited run of just 505 examples.
Rust and a generally lacklustre reputation have always kept MG Maestro prices realistic, so owners struggled to recoup the money they paid for them new in the eighties and nineties; namely £6554, £7279 and £13,610 respectively. Bear in mind at that price the Turbo was £800 more than the equally hairy Ford RS Turbo.
The problem was image; the Maestro just didn't have it. That's why as recently as 2015 we reported that 1600 and EFI MG projects could be had for next to nothing, and we'd even seen a Turbo for £1800. Back then we stated that a pristine Turbo would have been no more than £2500.
Having been recognised by the various MG clubs, including the MGOC who now reckon that only half of the original 500 Turbo cars exist, interest is slowly picking up. Don't get too carried away though; £2000 is tops for the 1600/EFi. Turbos will always be significantly more, and one sold at a H&H auction last October for £9562. Us Brits love nostalgia, so in hindsight this might have been a bit of a bargain. Question is, is now the time to buy in at £2000?
Alfasud Ti (1971-1984)
The Ti version of the famous Alfasud was always well received but its superb chassis still left people wanting more power. Starting with 68bhp, by 1977 power had been upped to 75bhp, and eventually the Green Cloverleaf from 1983 reached a heady 102bhp.
Then all too soon the Sud's many shortcomings sadly caught up with it. While some were prepared to overlook the shoddy build, its propensity to rust due to the use of recycled Russian steel was just too much to bare for most. Even the addition of a rear hatch in the early 1980s didn't prevent the detractors hating what was fundamentally an exceptionally good car.
In 1981 the three-door Ti carried a pricetag of £5380, with the Green Cloverleaf coming in at £5600. In the subsequent 19 years depreciation was cruel reducing each to £440 and £480 respectively according to our year 2000 price guide.
Tricky spares availability and the abundance of rusty and poorly restored cars have kept values low ever since. Not as low as two decades ago, mind, though a project will still only be £1500. An average Ti will be £5000, while one in pristine or totally restored condition will peak at £10,000. Early, chrome bumpered models will continue to rise in value faster, though the last Suds are less rusty, better specced and feel more solid.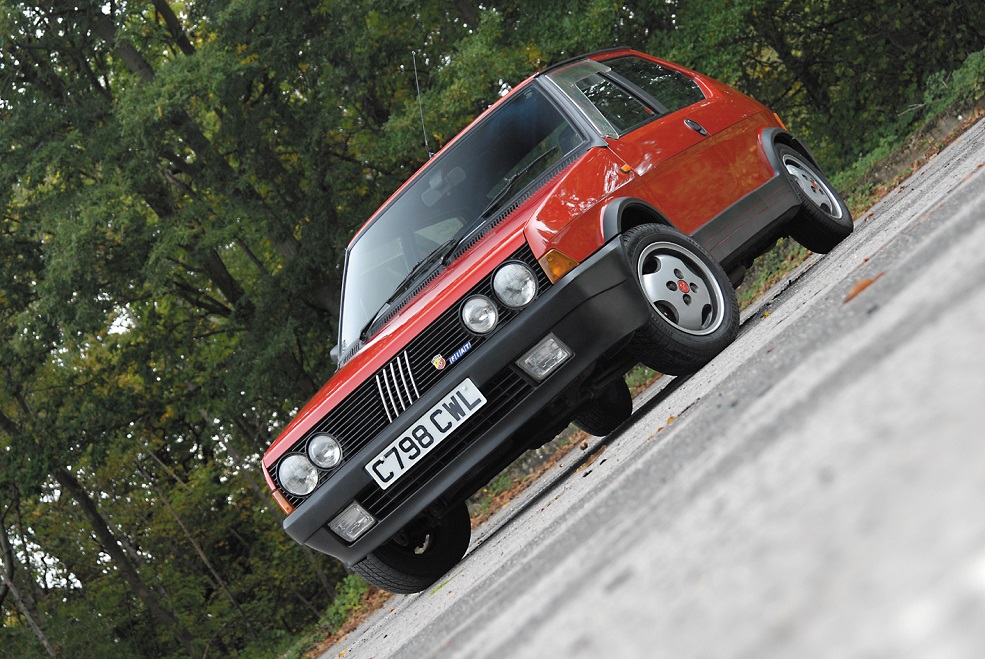 Fiat Strada Abarth (1984-1987)
We had to wait five years after the Strada's launch for the hooligan Abarth 130 TC to tear onto the scene in 1984.
Quick, wonderfully rewarding to drive, and just a bit different, it offered a refreshing and very worthy alternative to the usual hot-hatch offerings at the time. The thing is, despite being a Fiat, at £7800, it was only a matter of two hundred pounds cheaper than the benchmark VW Golf GTi and that dented sales. Indeed, it's thought that just 8928 examples were supplied in right-hand drive form for the UK market, of which just a handful (perhaps as few as 4 or 5) survive.
Its scarcity, and the fact that it was always loved by Italian car aficionados, meant values remained stoic and in 2000 only £2000-£2500 would have been enough to buy one. Since then their desirability has escalated to such an extent that the last one we saw for sale (at a CCA sale in 2016) made £15,180. And that's the thing. You just don't see them for sale, so from here on we can only see values continuing to go one way.