Time has been kinder to some more than others when it comes to these three largely forgotten about fibreglass cars.
Daimler SP 250 (1959 -1964)
In the late 1950s the American market had an insatiable appetite for British sports cars – and the raucous V8 engined 'Dart' was launched to satisfy that hunger. Indeed, it was launched in the US, and two thirds of production was meant for buyers across the pond. Sadly, the glassfibre-bodied convertible didn't get the reception it hoped for, and with people calling it 'ugly', instead of the projected 7500 cars being made in the first three years, all told just 2654 trickled out of the Daimler works. It wasn't exactly cheap, either; at £984 it was £160 dearer than the Austin-Healey 3000.
Its saving grace amidst all this was its gloriously responsive 2548cc V8 which offers exhilarating performance and impressive economy, with Autocar having recorded an average of 29.1mpg in a contemporary roadtest.
Throughout the '60s and '70s, put off by its looks and rumours of doors flying open due to chassis flex – something that was addressed by the beefed up B-spec model from April 1961 – the SP 250 struggled to find takers. As recently as 2000, price guides quoted roadworthy examples needing work being worth as little as £2600, with top end cars expected to fetch £13,200.
However, according to howmanyleft.co.uk, the number of Daimler SP 250s on our roads – which currently stands at 561 – has been slowly growing over the last decade. This suggests people are spending money bringing barnfinds back to life, which in turn points to one thing; rising values. Indeed, between £40,000-£45,000 is now the going rate for one of these rarities, with £12,000 being the starting point for a project.
TVR Taimar (1976-1979)
TVR's M series got its name from company owner Martin Lilley, the first model being the 2500M with its 2.5-litre straight-six – borrowed from the TR6 – which made its debut in 1972. That one, too, was aimed squarely at the US market. It was replaced here by the more powerful 3000M in 1973, though it continued to be sold elsewhere until supplies of the engine dried out in 1977.
The Taimar used the 3000M's 3.0-litre Ford Essex V6, but while appearing broadly similar to the M from the front had the added benefit of an solenoid-activated opening rear hatch. It made its debut at the International Motor Show in October 1976 and production lasted three years, during which a paltry 395 examples of this low production, hand-build gem were made. To put this into perspective, 3000M production amounted to 654.
There's always been a strong following for the Blackpool-based firm's products, fuelled by the promise of plenty of bang for your buck, excellent parts availability and the simple fact that home maintenance is a real possibility.
And that still rings true today, and despite the Taimar's rarity, they're still affordable. That said, values have outperformed those of the 3000M – purely because its hatch makes it more practical. Most sell via word of mouth, usually through the TVR Car Club, for between £15,000-£20,000, though basket cases can still be had for £5000. The turbo version, the result of a collaboration with Broadspeed, being rarer still (just 28 were made, with two further SE versions) will be more like £30,000.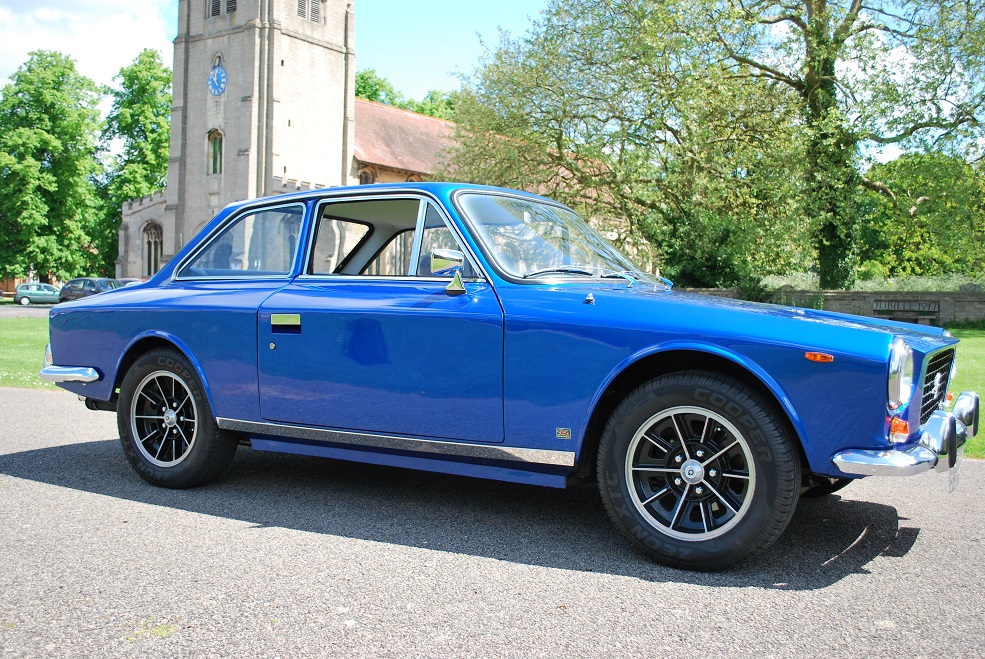 Gilbern Genie/Invader (1966-1973)
Prior to the arrival of Toyota, apart from Gilbern, as far as we know the 1987 AEM Scout – a one-year-only take on the Mini Moke – was the only other car to come out of Wales. Because just 100 were made, we'll move swiftly on to this sportier but equally unusual glassfibre-bodied twosome instead. The Ford V6-powered Genie came first (around 197 were made), followed by the similarly angular Invader from 1969 which featured smaller tail lights, a more substantial chassis and better brakes as well as a plusher interior. An estate version, reminiscent of the Triumph 2000 estate, was offered from 1970. Of the production run of 394 cars, 78 were MkIs, 212 MkIIs (with a Panhard rod in place of the Watts linkage at the rear) and the rest (104) were estates. The MkIII from 1972 borrowed more of its running gear from the Mk3 Cortina, had an even stiffer suspension, as well as a distinctively different shape with remodelled grille, wider track and generally lower bodyline with Mk1 Escort rear lights. About 212 were made.
Similar in price to a Jaguar XJ6 or BMW 2002, neither the Genie or Invader was a cheap car new. Yet despite this, and their rarity, current values remain subdued. A decade ago £5500 was the going rate for a tidy Invader, while today you might pay £7000-£8000, with projects still selling for £2000. Assuming you can find one, the rarer still estate will only be a little more – there really isn't a premium to pay for its scarcity.