The most popular Volvo classics tend to be sizeable saloons and estates, but the company's back catalogue also includes an array of smaller offerings. We look at three compact Volvos.
VOLVO 66GL (1975-80)
Of all the compact Volvos produced over the years, the 66 is the quirkiest. Launched in 1975, this rebadged version of the DAF 66 came about via Volvo's takeover of the ailing Dutch marque a year earlier. The Volvo 66 remained in production until 1980 and was offered in two-door saloon and three-door estate guises, combining 1.3-litre Renault power with DAF's Variomatic belt-driven automatic transmission. Just over 100,000 were sold in total, relatively few of them in the UK.
That makes the 66 one of the rarest Volvos of the '70s, although such rarity doesn't always translate into hefty asking prices. If you're a DAF fan, you'll probably aim for a car bearing the Dutch maker's badge – and if you're a Volvo enthusiast, you might struggle to see the Swedish firm's DNA in this tiddler. For those who appreciate a touch of individuality, however, the Volvo 66 is an intriguing choice.
The most expensive example we've heard of in recent years managed to change hands for around £4000. It was an exceptional car, however, having been thoroughly restored to an excellent standard and exhibited at several major shows. More realistic for a 66 in decent overall condition is £2000-£3000 – and we know of one recently-imported LHD saloon for sale right now at £2400. Interestingly, a tidy looking example with an estimate of £2000 failed to find a buyer at Matthewson's October sale, and there are certainly no signs of a Volvo 66 price surge anytime soon.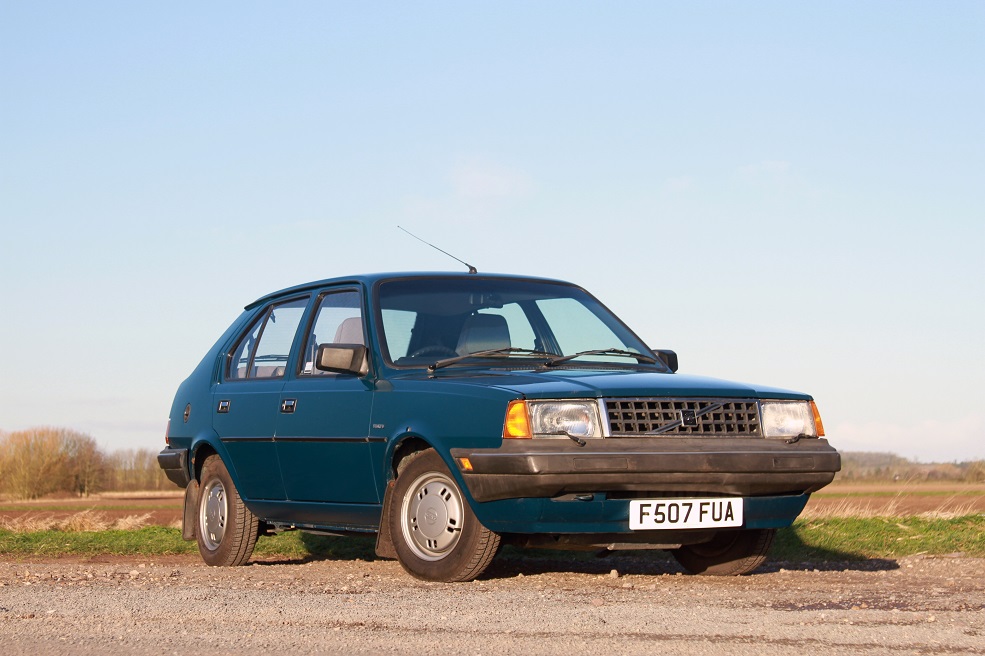 VOLVO 340/360 (1976-91)
One of Volvo's smaller offerings that does have a big following is the 300-series, available in three different body styles (three- and five-door hatch and four-door saloon) and various engine choices. The 340 came with 1.4 and 1.7-litre Renault power, while the subsequent and sportier 360 came with a 2.0-litre engine and up to 115bhp. What set the 300-series apart from its hatchback contemporaries, however, was its rear-wheel drive layout – making it once a bit aged but now one of the most popular models among today's 'drifting' crowd.
It might have had a bit of an 'old fogey' image when new, but the 300-series has a loyal fan base on today's 'retro' scene, and values have increased as a result. Excellent cars that might have struggled to achieve anywhere near £1000 a decade or so ago can now command at least twice as much – and sometimes a lot more, even with the least desirable 1.4-litre powerplant. For example, the 29,000-mile 343 DL offered by Anglia Car Auctions back in June changed hands for an impressive £2970, while a 19,000-mile example from 1981 was sold by Brightwells late last year for just over £3000.
The sporty 360 GLT is the ultimate compact Volvo for many enthusiasts, and it's not unusual to find good examples selling for £4000-plus these days – or well over £5000 if it's an exceptional, original-spec car. Ten years ago, the same GLT would have cost no more than £1500-£2000, and even five years ago the best would have struggled to achieve more than £2500-£3000.
You can check out our Joe Miller's review of the Volvo 340 here.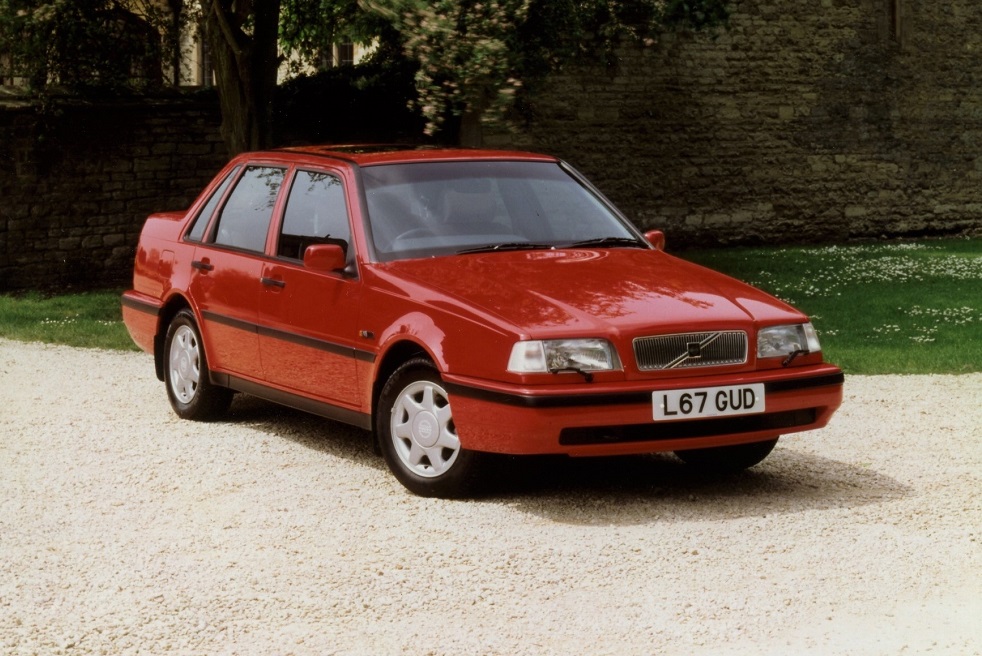 VOLVO 440/460 (1987-96)
Undoubtedly the best value modern-classic compact Volvo is the front-wheel drive 400-series, designed to replace the 340/360 but overlapping it by several years. With neat angular styling, a spacious interior and good build quality, the 440 proved popular against other hatchback rivals, while the three-box 460 was a hit among saloon buyers – looking almost like a scaled-down 850. Petrol engines eventually ranged from 1.6 to 2.0 litres, and there was even a 1.7-litre turbocharged model aimed at the hot hatch market.
All but the most exceptional survivors are still at the bottom of their depreciation curves, which means plenty of potential bargains to be had. We've seen regular-spec 440s in solid but cosmetically challenged condition advertised from as little as £400-£500, while around the £1000 mark should buy an excellent 440 in a private sale – a well-presented car with a sensible mileage. Those figures are inevitably less than a decade ago, when a late-model 440 was simply a used car that was still depreciating, but they did depreciate.
There's nothing to suggest that the 440/460 is suddenly going to become the next big thing on the modern-classic scene, though we can expect the finest survivors to creep up in value. For example, a 1992 440 Xi that had covered just 22,000 miles was sold by Matthewson's back in the summer, smashing its pre-sale estimate by achieving nearly £2000. And although the 440 Turbo will always attract a premium, we were surprised to see almost £5800 being paid for a 13,000-mile gem in ACA's August sale. Then again, just look to the values of the sporty 480 coupe for hints of what might be to come for its 440 and 460 relatives.