The Canary Islands boast a thriving classic car scene, as well as a large and active all-marques club on the isle of Gran Canaria – as Paul Guinness was recently reminded.
I was rummaging through a desk drawer the other day and came across a grille badge for the Club de Automoviles Antiguos de Las Palmas (CAALP), the largest classic car club on the island of Gran Canaria. I was delighted to have found it, having had it presented to me more than a decade ago when I paid a visit to the club's headquarters in Las Palmas. And now that I have a Spanish classic in my garage (the SEAT Fura that I bought this year), the badge might finally get fitted to a car in 2019.
It reminded me, however, just what an impressive set-up this particular club has. Despite a membership of only about 400 at the time of my visit, the CAALP boasts its very own showroom, garage and clubhouse in Las Torres – complete with bar, café, committee room, various meeting rooms and a very comprehensive library.
Club president and founding member Manuel Verona Artiles was my guide for the evening, and explained more about the club, which was founded back in the 'Seventies: "Many members store their classics in our garage, and they're welcome to come along, see each other's cars and enjoy good company as often as they like. I can honestly say we're the best classic car club in Spain!"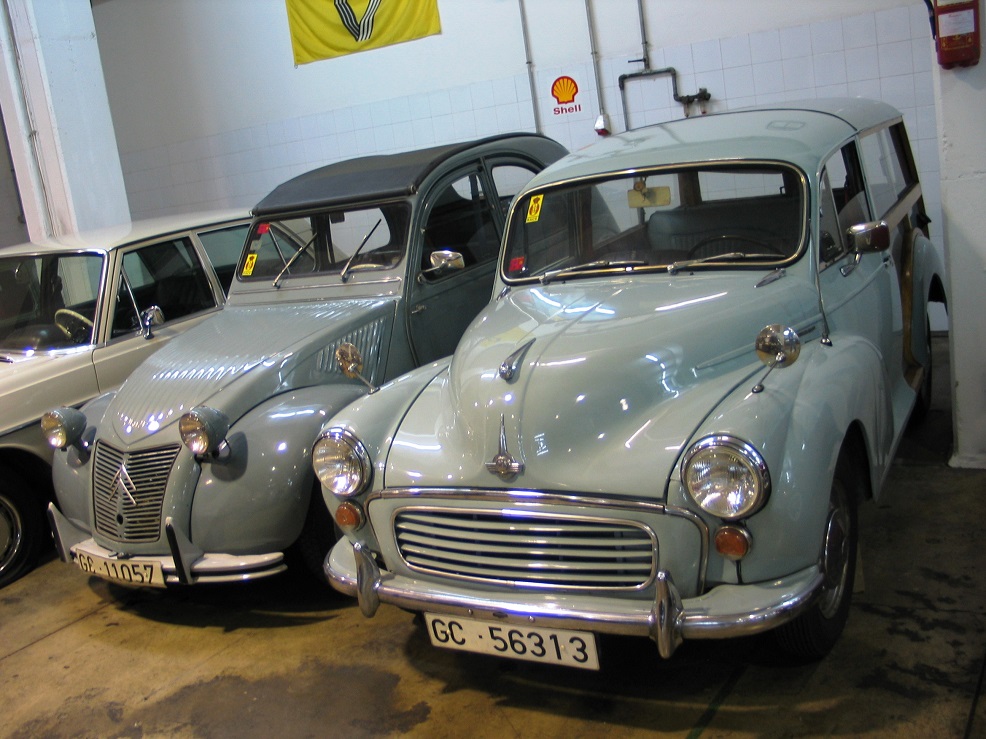 Manuel was justifiably proud of the club and its members, as well as the amazing variety of machinery in the showroom. When I visited, fans of British metal were in for a treat, with a Sunbeam Alpine, various Minis, a Land Rover fire engine, a Morris Minor, classic Bentleys and Rolls-Royces and even an Austin FX4 taxi all happily co-habiting. Classics from mainland Europe included an early Citroen Deux Chevaux and Traction Avant, a VW Beetle and a good assortment of Mercedes-Benz models. There was even an impressive array of pre-war cars, some of which had been in Gran Canaria from new, while others had been imported more recently.
Around a hundred classic cars and motorbikes on permanent display, ranging in age from 1904 through to the 'Seventies, made a fascinating sight. But what struck me most was the sheer scale of the showroom for what was a relatively small organisation when judged by UK club standards. So how could it afford to run such large premises?
The way it works is that you pay more to join the CAALP than you would most clubs in the UK. At the time of my visit, membership worked out at just over a tenner a month, but is sure to have increased in the decade since then. What you got for that, however, was far more than a membership card and an occasional newsletter. In fact, you got a whole new extension to your social life.
In the bar area during my visit, CAALP members dropped by on their way back from work for a drink and a chat. The atmosphere was relaxed, the folk were friendly and the whole experience was a pleasure. The bar was open most nights of the week and had its own barman to keep everyone well fed and watered. Now that's doing things in style!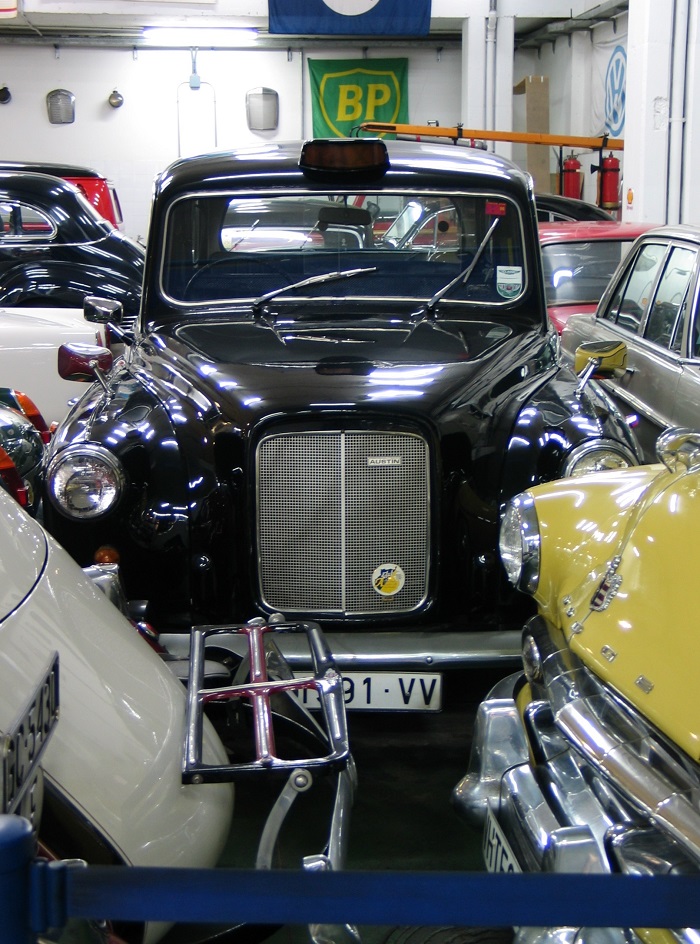 Looking around the club's premises was fascinating. Two entire walls were given over to framed photographs of members' vehicles, with British-built models proving particularly popular. In among the images of Minis and MGBs, I spotted Austin A35s, Ford Anglias, various Rootes saloons and a handful of Triumphs, all proudly bearing their 'GC' registration numbers. Everywhere I looked, I could see classic car books and magazines from around the world, with the CAALP boasting an impressive archive and library that members are free to browse or to use for research. The whole building was superbly presented, with facilities second to none for a club of this size.
So would such an idea work in Britain? Probably not. When you think what any UK-based regional club would have to pay to buy or lease a garage, showroom, café and meeting room (not to mention what would then need to be paid in business rates and other bills each year), the sums simply wouldn't stack up. No club with 400 members in the UK could afford to do anything on such a scale without charging a serious amount of money for membership; and then very few people would consider joining. But in the Canary Islands, where the cost of operating such facilities is lower, it's a concept that works brilliantly – and one that I still recall with pleasure ten years after my visit.