The Vauxhall Viva HB and later HC are handsome British-built classics that offer an alternative to the usual Ford and British Leyland options. Here's how to buy one
The original HA-series Viva was a smash hit for Vauxhall, with almost 310,000 built in just three years. The company wanted to stay ahead of the game, however, and in 1966 it introduced the second-generation model, codenamed HB and featuring a stylish 'Coke bottle' look that lasted four years. The Viva HC then arrived at the start of the 70s, its contemporary styling and wide range of models helping it to remain on sale for almost the entire decade. And these days, both the HB and HC models offer a refreshing and more affordable alternative to the best-selling Ford Escort.
Beneath the HB's handsome exterior sat an enlarged (1159cc) version of the HA's powerplant, while the car as a whole had also grown, gaining an extra seven inches in length as well as boasting an estate option. The Viva could now compete not only with Ford's ageing Anglia but also lower-spec versions of the Cortina, which by 1966 had evolved into bigger Mk2 guise. Arriving in 1968, meanwhile, was the Viva 1600, featuring uprated suspension and a 1.6-litre, 83bhp OHC engine for an improved handling and performance combination. Not that the HB needed much help in the handling department, as it already featured double-wishbone suspension with integrated telescopic dampers up front, plus trailing arms and coil springs at the rear, to match the best class standards.
Vauxhall saw further potential for the HB, hence the launch of niche versions like the 90 (1159cc, 60bhp) and Brabham (1159cc, 69bhp). In terms of driver appeal, however, the ultimate HB was the GT – featuring a twin-carb 1975cc (104bhp) engine, close-ratio gearbox, beefed-up brakes and modified final drive.
After sales of almost 645,000 HB Vivas, the HC arrived in 1970 – a range that would stay in production for an impressive nine years, despite the arrival of the Chevette saloon and new Cavalier (both of which overlapped the Viva range) during the second half of its life. The HC proved to be another smash hit, with almost 641,000 saloons and estates sold.
At its launch in 1970, the HC offered the same 1159cc four-pot as before, replaced in 1972 by an uprated 1256cc version. To widen the range though, 1.8- and even 2.3-litre versions of the Viva were subsequently launched, later re-badged as the Magnum. There was also a stylish two-door coupe version, initially sold as the Firenza but rebranded as the Viva Coupe and Magnum Coupe in later years. And, of course, there was also the sloping-fronted Firenza Droopsnoot – but we'll leave that ultra-exclusive and seriously valuable offering for another time.
Any HB or HC Vauxhall Viva makes a compelling case for itself in 2022, offering practicality and a pleasing driving style at an affordable price.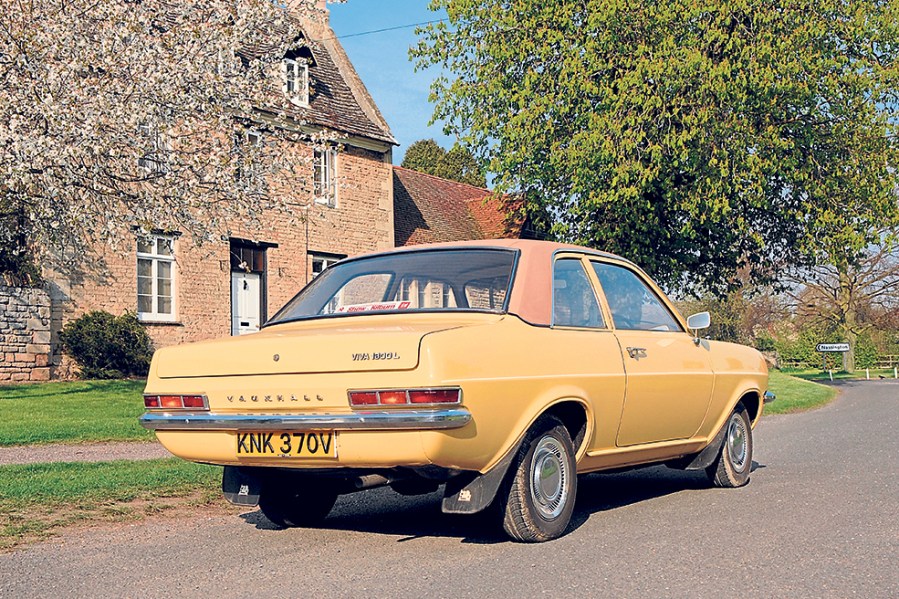 Bodywork
Whichever generation of Vauxhall Viva you favour, the inevitable news is that rust can be a major issue. At one point, Vauxhall's reputation for early corrosion was among the worst in the industry, but by the time the HB appeared in 1966 this was no longer the case. Having said that, any mass-produced saloon from the late 60s and 70s has its fair share of rust traps, hence the Viva's fairly low survival rate. And with even the youngest HC Viva now 43 years old, corrosion is your most important challenge when going Viva shopping.
Both the HB and HC suffer from rot in broadly the same areas, although in reality you should be checking just about everywhere for signs of rust, filler and poor quality previous repairs. Even if the car looks good at first glance, you must pay especially close attention to all outer panels, beginning with the front wings, which can rot particularly around the headlamp area as well as around the A-pillar, particularly low-down behind the wheels; look for signs of bubbling, as this is a sure sign of corrosion pushing through from behind, which inevitably means bigger problems than you might assume at first glance.
You need to make sure that both outer and inner sills are in good order along their whole length, looking for previous patch repairs, rust-hiding underseal and evidence of corrosion, as problems here are an obvious structural issue. And as you're working your way back, check the rear wheelarches too, as any bubbling here is again as sign of rot pushing through the paintwork. The bottoms of the doors are also prone to rust, and the same applies to the bootlid in many cases.
There's plenty to check structurally, aside from the sills already mentioned. Make sure you check around the front shock absorber turrets, as well as the A-pillars (look for sagging doors and rot at the bottom of each pillar) and where they meet the windscreen. And you must inspect the inner front wings (particularly around the headlamps and the bonnet hinges), as well as the whole underside of the car, looking for issues with the box sections, crossmembers and so on, plus the rust-prone boot floor.
One downside of the Vauxhall Viva compared with its Escort rival is the lack of new body panels. Ex-Pressed Steel Panels (steelpanels.co.uk) produces rear wheelarch repair sections for two-door HC Vivas, Firenzas and Magnums, and the Vauxhall Viva Owners' Club (vauxhallviva.com) will be able to advise on parts in general. But do bear in mind that new-old-stock genuine Vauxhall panels are rare and expensive, which can make taking on a project that much more challenging.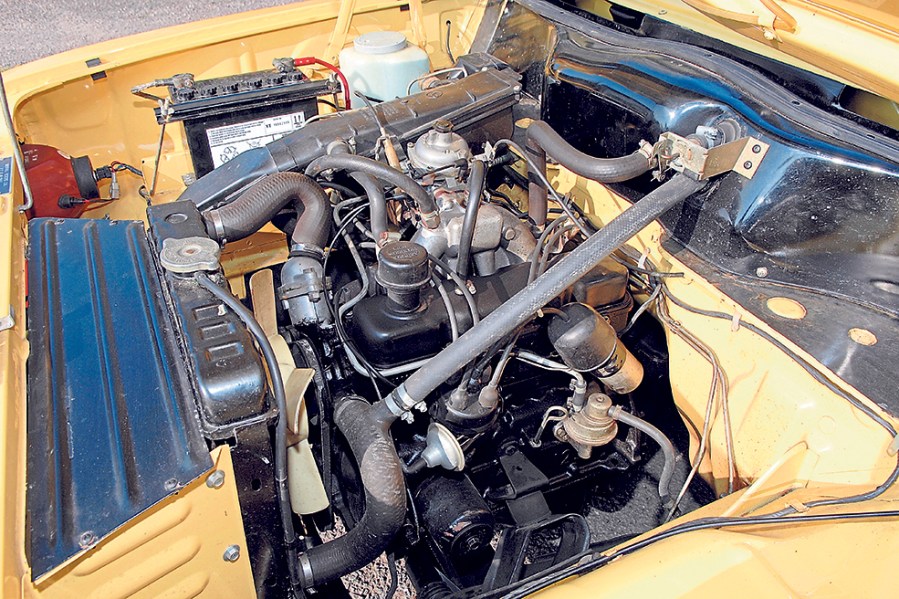 Engine and transmission
Both the HB and HC models began their careers with Vauxhall's familiar 1159cc overhead-valve unit, upgraded after two years of HC production to 1256cc. HB buyers seeking more performance had a later 1599cc OHC option, replaced in the HC ( from 1972) by 1759cc and 2279cc four-cylinder OHC units.
The most commonplace Viva you're likely to come across is a 1256cc HC, as it enjoyed by far the longest production run. It's an engine that's noisier and less refined than some of its 1.3-litre contemporaries, but it's reasonably smooth in operation and usefully robust when maintained well. As long as it's had regular oil changes and hasn't been neglected, a 1256cc Viva should see 100,000 miles before needing a major engine overhaul, although you should still check for excessive blue smoke on start-up and under load, plus any low-end rumble that might mean imminent expense.
The overhead-cam engines are similarly durable and capable of high mileages, but when checking their history you should also look for evidence of cambelt changes. The 2.3-litre engine is of the non-interference type, but the 1.8-litre isn't – and so a snapped belt with the latter is potentially disastrous rather than simply an inconvenience. Also keep an eye out for long delays in oil pressure build-up, as OHC oil pumps are scarce. And you should check the cooling system, looking for leaks as well as making sure the car isn't running too hot, something that Vivas can be prone to.
Most Vivas come with a four-speed manual gearbox, with the optional three-speed GM automatic being rare to find these days. The smaller-engined models are prone to transmission whine, but that's a characteristic rather than a fault. Make sure the gears all select without crunching (first and second can be prone to worn synchromesh on high-mileage Vivas) and check that the gearchanges are smooth and light.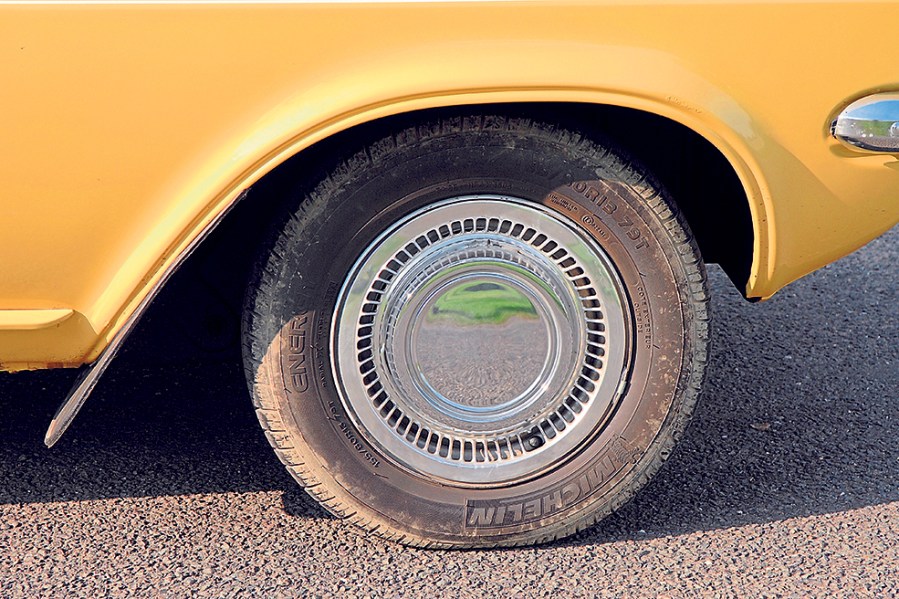 Suspension, steering and brakes
The traditional rear-wheel drive layout and conventional mechanical spec of the HB and HC Viva bring few surprises, which is an advantage in terms of maintenance. When buying, you obviously need to carry out all the usual checks, making sure the car 'sits' right and doesn't feel in any way 'sloppy' on your test drive; but even if some basic mechanical jobs need attending to as part of your future maintenance, these are refreshingly simple cars to work on.
The double-wishbone suspension is a reliable set-up, but you obviously need to carry out the usual checks for worn or leaking dampers, worn/snapped springs and so on.
Other areas to pay attention to include the two ball joints on each side of the front suspension (particularly the lower ones), which can wear. It's also worth noting that early HCs had drum brakes all round (with servo-assisted discs as an extra-cost option), whereas post-1973 HCs and the SL90 featured front discs as standard; fitting disc brakes to an early car is a popular upgrade, and certainly helps to give extra reassurance in an emergency.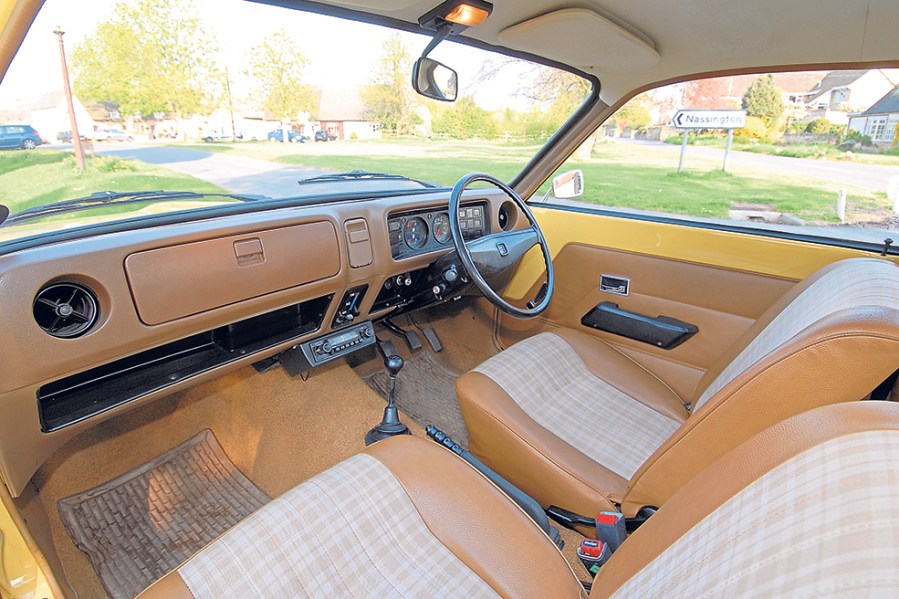 Interior and electrics
As with exterior panels, interior trim for any Viva is all but unobtainable, unless you're lucky enough to find secondhand items for sale in excellent condition. While owners of Mk1 and Mk2 Escorts will find specialists remanufacturing just about everything, the Viva scene is not as well catered for. And so it's important that the interior of the car you're buying is in good order.
Most Vivas come with vinyl upholstery, which is very hardwearing; you should look for splits in the seams and on the 'welded' edges, but otherwise it should be in serviceable condition unless it's been abused. Versions like the Magnum and late-model Viva GLS, however, came with velour seat facings, and this is more prone to wear on well-used cars.
In any Viva, check the top of the dashboard for signs of splits and discolouration caused by sun damage, and also check that the headlining is intact. If, as is so often the case, the carpets are worn, you'll find full sets available for the HC from Coverdale (carcarpets.co.uk), priced from less than £190.
Vivas obviously feature chrome bumpers and other trim, which will all need checking for signs of pitting, dents and other damage; it's easy enough to have an imperfect bumper re-chromed, but high-quality work doesn't come cheap. Check that the car's electrics are all functioning as they should, too; it's a simple enough set-up, but headlamp switches are prone to failing, and replacement headlamps are also tricky to find.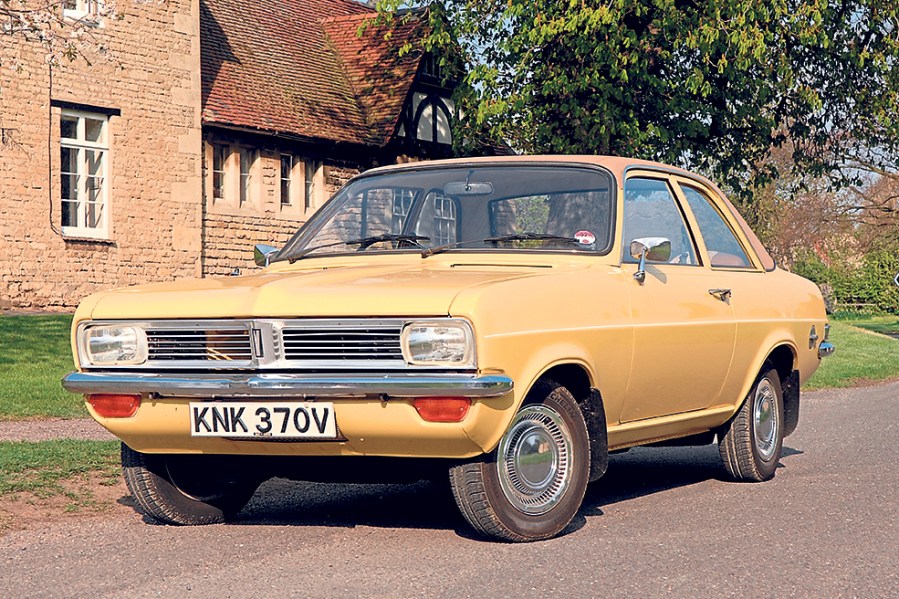 Vauxhall Viva HB & HC: our verdict
The HB and HC Viva came up against the Mk1 and Mk2 Escort whilst in production, and these days they offer an intriguing alternative to those rather more expensive Fords. A well-preserved Viva will provide you and your family with sensible classic motoring at an affordable price, and maintaining these cars is an uncomplicated business.
If you fancy a period British-built saloon (or estate) and you're keen to break away from the usual Ford or British Leyland options, this long-lived Vauxhall range is well worth considering.