The Porsche 924 is now enjoying the recognition it deserves, with values on the rise. Here's how to buy Porsche's first transaxle sports car
Words: Martyn Morgan Jones
Historically, Porsche had undertaken a great deal of development work on behalf of VW, and in the early 1970s it embarked on the collaborative EA425 project (conceived as a replacement for the slow-selling Volkswagen-Porsche 914). In 1972, Porsche submitted five design proposals.
From these, a 2+2, front-engined, rear-wheel drive layout was chosen. One which incorporated a finely tuned amalgam of VW/Audi and Porsche parts. The Beetle 1302 donated its MacPherson front struts, the newly introduced Golf the lower front arms, while Porsche's proven torsion bar set-up was employed at the rear. The servo-assisted brakes were from VW, with discs at the front and drums to the rear. The rear-mounted transaxle was a heavily modified Audi four-speed.
Concerns about ever-stringent emissions regulations, particularly in the all-important North American market, led Porsche to a Daimler Benz-derived 2.0-litre, four-cylinder, 1984cc, single-overhead-cam, water-cooled unit destined for the Audi 100. A detuned version would feature in VW's LT van (which is why the 924 is often, erroneously, quoted as having a van engine).
Styling (predominantly the work of Harm Lagaay) was almost finalised by the end of 1973. But in March 1974 amongst worsening economic conditions, VW shifted focus from EA425, concentrating instead on its Golf-based Scirocco project. Not only did Porsche now realise that EA425 was no longer a priority, it learned that VW wanted to assign the project to Audi as a replacement for its 100 Coupe. Then, due to ill health, VW's CEO Rudolf Leiding resigned, his place being taken by Toni Schmücker.
Schmücker, who couldn't see EA425 fitting into VW's plans, cancelled the project. Cutting a long story short, in January 1975, Porsche acquired the design rights, components, tooling, and VW's share of the VW-Porsche company. VW did however add the caveat that the new model would have to be built at Audi-NSU's Neckarsulm plant by VW employees.
Freed (for the most part) from VW's shackles, Porsche went on to implement a host of improvements, including numerous engine refinements. The carburettor was ousted in favour of Bosch K-Jetronic injection; in went a forged crankshaft, and on went a finned aluminium sump and cross-flow aluminium cylinder head.
Now boasting more Porsche parts, this new, entry-level sportscar launched in 1976 as the Porsche 924. Thus began a long and successful dynasty of front-engined 'transaxle' Porsches. There were three major types: the 924 (125bhp), the 924 Turbo (up to 177bhp in S2 guise), and the Porsche-engined 2.5-litre 924S (150bhp/160bhp) which is the model that replaced the standard 924 in 1985. The range also included Martini and Le Mans limited editions.
The 924 was sold alongside the newer Porsche 944 from 1982 until 1989, with latter surviving until 1991 before its round-headlight replacement, the Porsche 968, arrived as the last front-engined Porsche until the advent of the Cayenne SUV.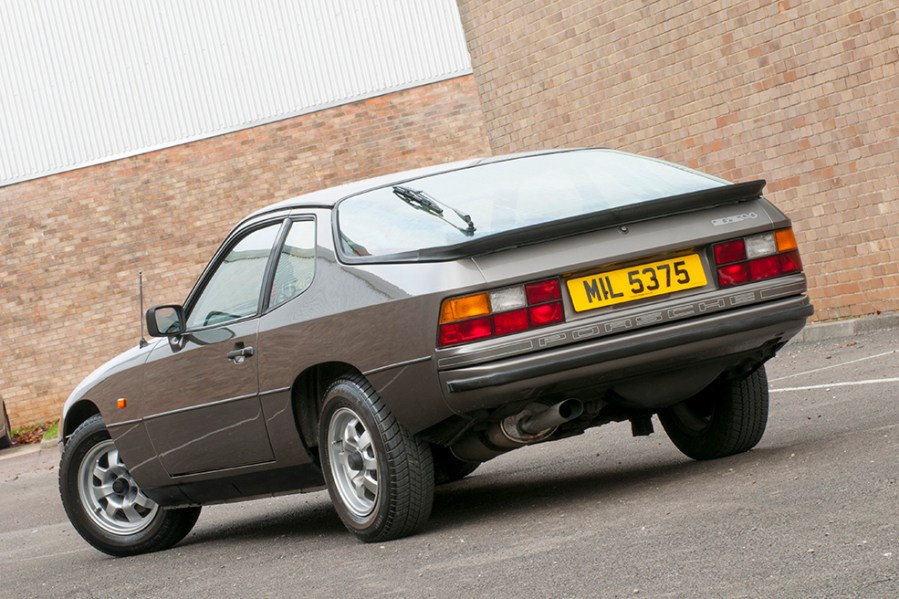 Bodywork
Pre-1981 Porsche 924 models only had their lower halves galvanized. Post-1981 cars were fully galvanized. Generally, they are pretty resilient to rust. Even the sills on the 924 are durable. Those on the 924S are more rust-prone however, despite being the 'younger' car.
Porsche still supplies OEM sills. Aftermarket repair sections are much less costly but can require fettling and finessing. Genuine front wings are available.; new rear wings are unobtainable, although there are plenty of salvageable items available.
Check the floorpan and suspension mounts for corrosion. Additionally, look for evidence of crash repair. Panel gaps are large (typically 7mm). Any discrepancy usually indicates repair work.
Hatch leaks are the result of a worn rubber seal, blocked up spoiler drains, or both. Blocked drain hoses can cause sunroof leaks, and dampness in the passenger footwell is usually water ingress from the battery area due to acid leaks and subsequent corrosion. The removable electric roof (standard from 1984) generally works fine, but the microswitch can fail; the nylon gear strips too. Replacements are cheap; the plastic hinges break but are inexpensive.
Engine and transmission
The 2.0-litre is capable of high mileages if cared for properly. Blue smoke on start-up is typically due to this engine's absence of oil scraper rings and should disappear in a few seconds. Nonetheless, if there's any blue smoke when warm, or under load, major work will be required. Expect 5-6 bar oil pressure at cold idle and 2-3 bar warm idle. The timing belt on normally aspirated engines needs changing every 30,000 miles/three years, although the engine won't suffer if it breaks. However, the 924 Turbo has an 'interference' engine which will suffer.
Regularly serviced, the 2.5-litre, an all-Porsche affair, is a strong, very long-lived, lusty unit, that spins freely and smoothly thanks to its twin balancer shafts. Oil pressure should be around 5 bar cold idle, 2 to 3 bar warm idle. But it too is an interference engine. Cam and balance belts must be changed every four years (quite a task, requiring a special tool). Some specialists recommend a new water pump every belt change, along with rollers and tensioners. The rollers, tensioners and water pump definitely need changing every eight years, as do the front oil seals.
Tappet rattle is not unknown on the 2-litre and 2.5-litre engines when cold but shouldn't be noticeable when hot. If it is, expect camshaft and valve train wear. Engine vibration points to worn engine mounts (on both engines).
The 924/924S sit low to the ground. Consequently, stones can perforate the radiator. Check for coolant leaks, oil in the coolant, and leaks from the heater valve as this could contaminate the clutch (but this is not a common fault on a regularly used car). The coolant overflow tank can fail. Second-hand units are plentiful.
The biggest mistake with barn-found or little-used 924s is trying to start the engine before checking and/or cleaning the fuel system. Sediment is dragged through pumps, pipework, metering head and injectors. As a minimum, drain and flush the tank and change the fuel filter. Correctly set up it's a robust and reliable system.
Inspect the fuel lines, particularly flexible hoses. If in doubt, replace. New fuel tanks can only be obtained from Porsche. The good news is that Hartlepool Radiators offers an excellent, and much more affordable, refurbishment service
Early 924s were four-speed, with the option of a Porsche G16 dogleg five-speed arriving in 1977. Both were superseded in 1979 by an Audi-based five-speed with a conventional shift pattern. The Turbo has a unique Porsche G31 gearbox and dogleg first gear. A five-speed was standard on the 924S; a VW/Audi three-speed automatic was optional from 1977 on the 924, and on the 924S from introduction.
Given regular oil changes, all manual gearboxes are long-lived, although worn synchromesh is not unknown. A sloppy gear lever is likely to be a worn ball and socket joint at its base. An easy fix.
Automatics should take up smoothly and the fluid should look clean. Black fluid and a smell of burning indicates trouble. Torque tube bearings can fail causing vibration, but this isn't commonplace. An exchange torque tube is the cure. Clutch replacement is a complex task which also involves removing the transaxle and torque tube.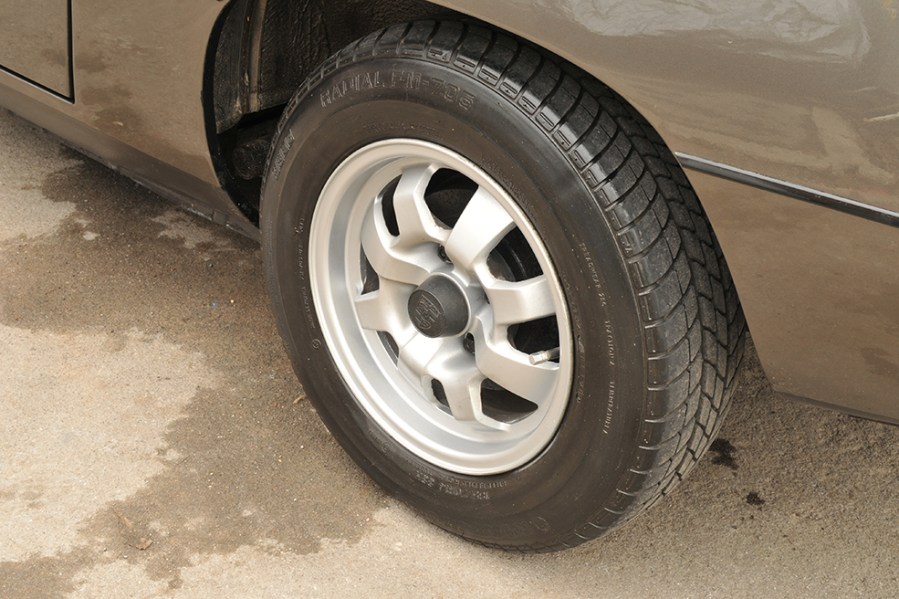 Suspension, steering and brakes
Struts and dampers are long-lived, but do the usual checks for leaks and play. The manual rack on the 924 is robust. So too is the 924S power steering rack, although the power steering hose is well known for seeping. Inspect around the pulley, and hose fittings, for leaks. Steering linkage universal joints wear and rattle but can be refurbished on the normally aspirated cars. 924S versions are still available from Porsche.
The brakes are powerful and progressive, especially on the 924S. Even with spirited driving, the front discs and pads on a standard 924 should see 25,000 miles. Expect less longevity from the more potent 924 Turbo and 924S. Maintenance is straightforward, and new discs, drums, pads and linings are readily available. As are repair kits, wheel cylinders, and uprated discs/pads.
Interior, trim and electrics
If they are of the vinyl/velour type, front seats can split along the seams, and the driver's side bolster on all cars is a known wear area. Velour fabrics are more hardwearing than the 'flannel' type. Seats can be repaired for a reasonable cost; a few specialists have had cloth seat material remanufactured. Leather seat trim is also available from some sources. The majority of interior fixtures and fittings, including carpets, are easily obtained.
The worst problem is the top of the dashboard which cracks in the heat of the sun. There are several options: from relatively cheap used items to very expensive, new, modern, manufactured replacements (shipped from Germany).
Problems (usually due to neglect) are bad earths, corroded terminals, faulty switches, and/or bodged repairs. Old alarms/immobilisers are frequently troublesome. Check the thick cable between battery and starter due to its proximity to the hot exhaust. Also, the small gauge cable that runs parallel to it. Being close to the exhaust manifold, it gets baked over time. The battery light, an integral part of the alternator charging circuit, must have the correct bulb, not an LED. If the battery tray corrodes, water will run into the fuse box. To effect a proper repair, the fusebox has to be removed.
The hazard and light switches lead hard lives. Check that the rheostat on the light switch works. If it doesn't, the switch will stop working soon. The headlamp motor's internal switching (controlling open/closed positions) can fail. If a headlamp won't raise when the switch is in the dip/main position, or lower when turned off, check the relay mounted on the motor. Fortunately, second-hand motors are cheap and plentiful.
On the 2.5-litre 924S engine, the Bosch airflow meter can give trouble. Fortunately, it can be reconditioned. ECUs are less problematic, although dry joints etc are not unheard of. ECUs can also be reconditioned. The 924S' DME relay (actually containing two relays: one powers up the ECU, the other relates to the fuel pump), leads a very hard life and is a known weakness. Always carry a spare!
Check operation of the electric windows, as the channels could be warped or dirty. Test the electric sunroof, mirrors, aerial, heated rear window, rear wiper, and headlamp washers (although the washers are often disconnected). These items are frequently overlooked.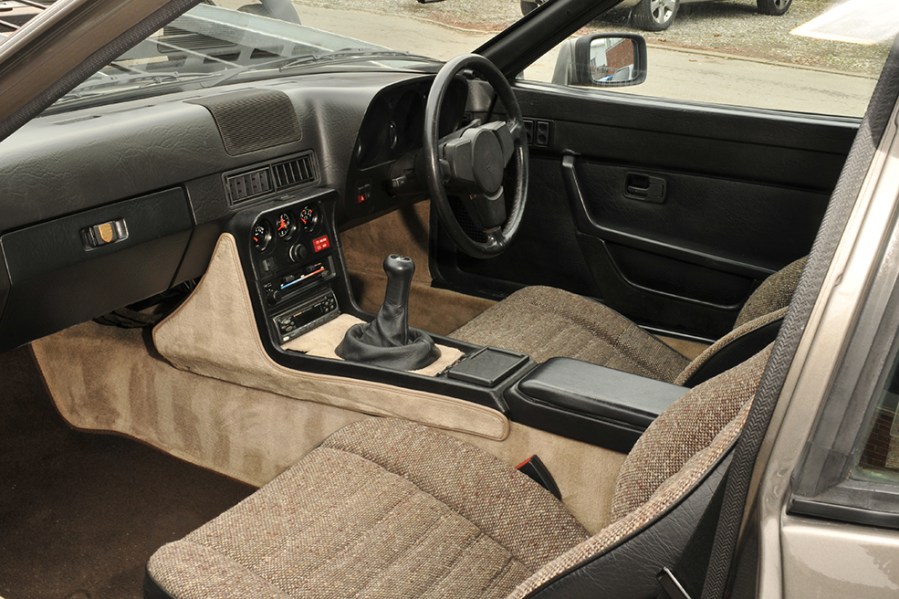 Porsche 924: our verdict
A little clichéd perhaps, but the 924 is so much better than the sum of its (well-chosen) parts. And history will record that with over 150,000 sales, it saved Porsche. Find a good one, and you'll be rewarded with an economical, supremely well-balanced, practical, and very immersive sportscar. The Porsche 924 is an extremely robust, well-engineered car that only requires simple DIY maintenance. And, in addition to being well served by specialists, the 924 comes under the umbrella of the Porsche Classic programme. New genuine spares are often surprisingly affordable.
Project 924s range from £1000 to £2000. Expect to pay around £4000 for a good, solid, useable car. £8000 funds a very nice example with decent service history. Concours cars will command in well in excess of £10,000. For a Turbo you'll need in the region of £5000 for a project car, at least £10,000 for a good example. Turbos in very good condition can command £15,000, with concours cars nudging £20,000.
924S project cars start around £2000, decent everyday cars will be in the £4000-£6000 region. Very good examples tend to fetch between £7000-£8000. Concours cars can easily exceed £12,000.