The first Japanese cars trickled into the UK over 60 years ago. Interest in these originals continues to grow, so now's the time to buy – provided you can find one!
Daihatsu Compagno (1963-1970)
How sad that the first Japanese marque to arrive on our shores was the first to depart!  Sold in the UK from May 1965, the Daihatsu Compagno range was imported by Dufay of Birmingham, a film stock specialist more used to selling cameras than cars. It offered the Compagno passenger car line in its entirety: two and four door Berlinas, along with an estate and a Vignale-styled cabriolet Spider were made available. Compagno vans and pick-ups, alas, were not imported.
The Compagno Berlina 800's £799 price tag in 1965 priced it out of contention with comparably sized cars; despite an impressive array of standard equipment (which included an all-important heater, tinted glass and an electrical aerial for the factory-fitted radio) when all was said and done it was a separate-chassied, small-engined saloon car from a marque with no pedigree.
Dufay managed to sell six (yes, six) Compagnos in the UK; perhaps of more interest to pedants and historians than driving enthusiasts, a restored example can be bought for under five figures – including Vignale Spiders, which fetch the highest asking prices.
Restored two- and four-door Compagno Berlinas tend to split the difference between project cars and mint Spiders when it comes to values. It's worth starting a lengthy search to find for sale in Japan via second-hand car site Goo-net. You'll have to budget for some expensive shipping and import costs and you'll have one of the best classic Japanese cars that'll keep showgoers guessing in the summer.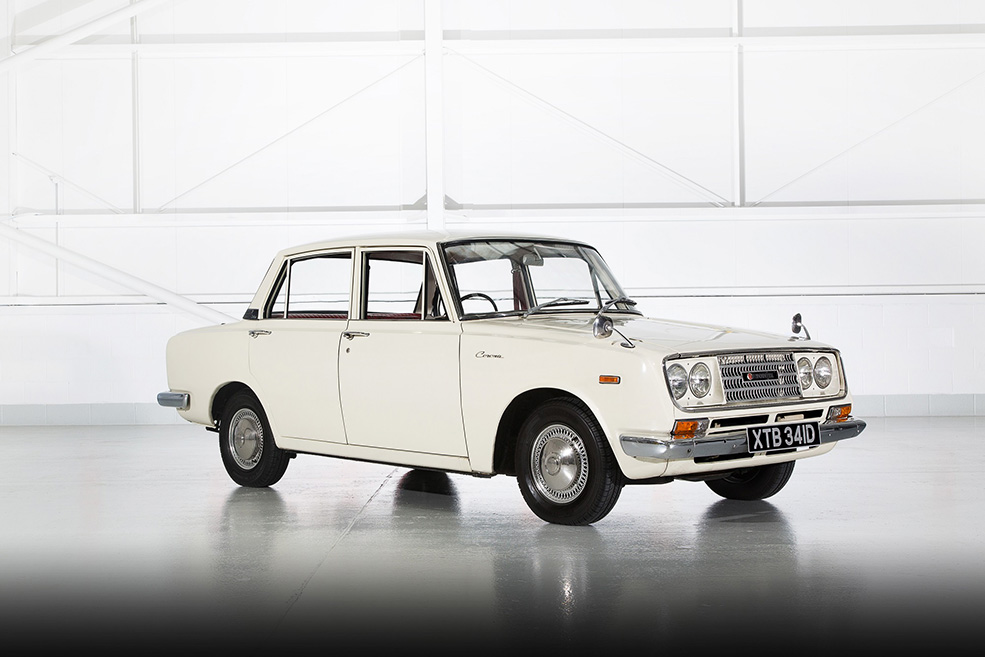 Toyota Corona (1965-1970)
Toyota's first appearance in Blighty took the form of a humble 1.2- and 1.5-litre four door saloon range known as the Corona. Not to be confused with the soft drinks range which became popular in the 70s and 80s, Toyota's offerings lacked fizz but stayed the course.
Although a new name in the UK, the Corona nameplate (not to be confused with the Corolla) was on its third generation in Japan by the time it reached us; domestic buyers were also offered estate. coupe and pick up models that we were denied.
Toyota (GB) PLC has an immaculate Corona on its fleet and boasts that its car is one of two left registered in top of the range Deluxe specifications. The Corona certainly helped foster positive feeling for Japanese cars in the UK; by 1969, the model had picked up an Imported Car of The Year gong.
Searches on Japanese Goo-net and Yahoo Auctions usually turn up a few Coronas – always an option if you can't find a good example for sale in the UK.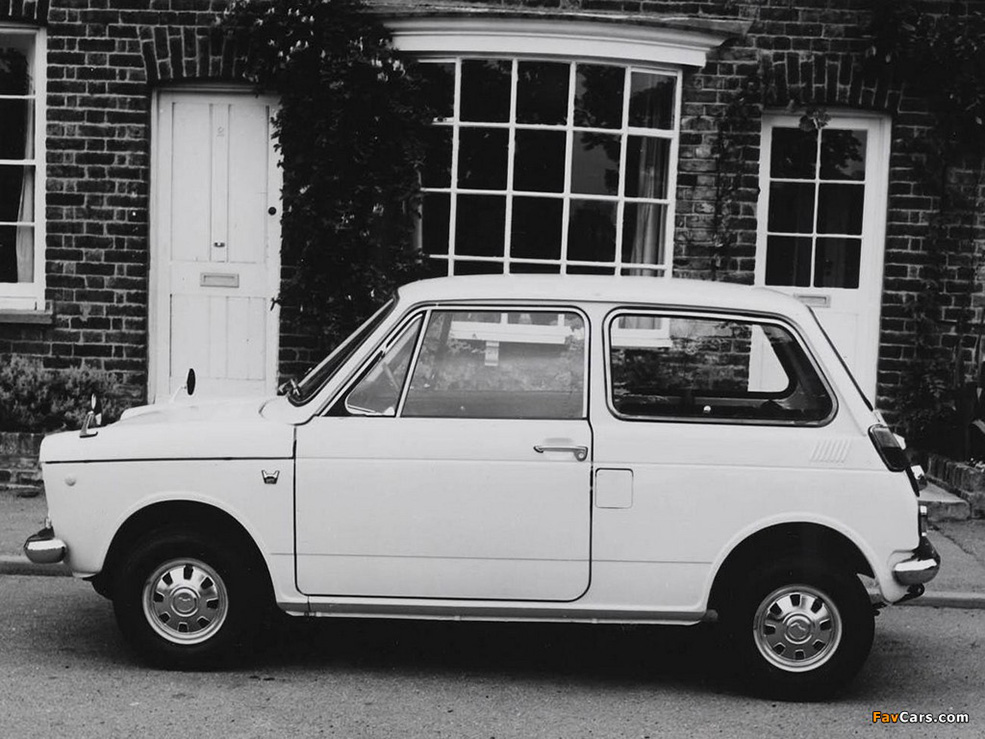 Honda N360/N600 (1968-1972)
Yes, technically speaking, Honda's S800 sports car was the first model the firm sold in the UK. Rightly lauded for their high revving histrionics and excellent build quality, S800 asking prices are heading north at a fair rate, thus barring them from the 'cheap seats' section of Market Trends.
Honda's N360 closely followed the S800 into showrooms a year later; a 'kei car' alternative to the Mini, the former model undercut it on price but bested it on equipment, if not handling and performance. July 1968 saw the 'export market' N600 arrive: cutting nearly ten seconds off the 0-60 dash greatly improved the N600's suitability for British roads and motorways – alas, for many buyers, the N360 and N600 were just too small to be of much practical use.
Once again, you'll probably have to take to the Japanese sales websites to gauge an idea of N360/N600 asking prices; the former seem to be more readily available. Hatchback-lidded N360 and N600s were classed as commercial vehicles and tend to attract higher prices.